"Everybody was the way people should be all the time," she continued. "Not mean and afraid but good to each other."
"She" is Marlene Dietrich; the person to whom she is speaking is Ernest Hemingway. It is 1950. No, I was not there; Lillian Ross was. I am reading the piece Ross subsequently wrote for the New Yorker's "Profiles" series, published on May 13 of the same year.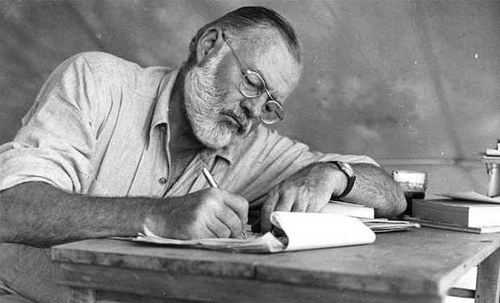 It was headlined, 'How do you like it now, gentlemen?'
The reference is lost on me; Hemingway dropped the question three or four times in the course of the extended conversation. A propos of nothing, really. Perhaps the 'gentlemen' addressed are the literary critics who had expressed dissatisfaction with or disapproval of his most recent offering, Across the River and into the Trees. It is 1950, remember. The Old Man and the Sea is still to see the light of day; the Nobel Prize is still four years away.
The statement itself resonates with me. It is September 2017 and the hurricane season has been hyper-active. That is the major reason the statement itself has that effect. People should be good to each other all the time. Not mean and afraid.
In T&T, people have perhaps been good to each other in the past. But this month, they haven't been good to their neighbours; meanness and fear have got in the way.
It is September 2017, the hyperactive Atlantic hurricane season month. El mar, as Papa Hemingway would say, not la mar, spawned Harvey, Irma, José, Katia, Louis, Maria in quick succession. Three in six attained category four status and beyond. Texas and then Florida were hit hard; water, water everywhere and not too much to drink.
Puerto Rico, Cuba, St Maarten, St Croix, Barbuda. Wild winds and water working together to wreak havoc.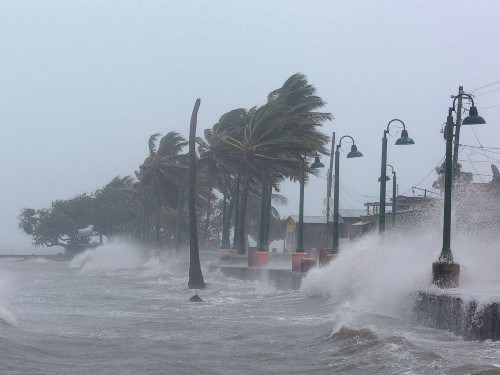 And Dominica. Just up the road from us. One of the islands in the Atlantic stream. Wasted. Without power. Without shelter. Without food. Without water. Woe without end, amen.
In our name, the Prime Minister throws open the doors of the country. And its ports. Open your houses, he urges, and your pots.
Our loudest response? Essentially, hymc.
First, the comparatively muted voices of reason. Sympathising, they point out that we dare not so brazenly spit in the air; however, they are largely drowned out by the strident voices of unreason. The hymc-ers.
"I done ketching my ass to get wuk," says one, "and he want to bring outsiders to gie me more competition? Something ha to be wrong with he!"
"He tink he smart," offers another, "or he tink we foolish. He wrong! We know who all ah dem going and vote for when election time come."
"Is more crime when they come here," a third thunders on social media. "Employment down. What they will do to survive?"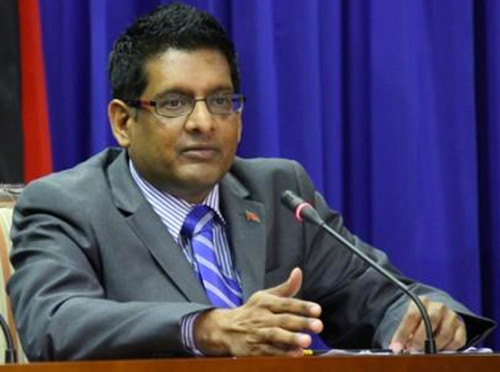 The Opposition, formal and informal, empathises. At the very least. For them, caring doesn't have to be behavioural; merely oral suffices every time for the automatic constituency. For me, however, lip service simply does not count as service to the people.
"How could you bring refugees here," asks Sanatan Dharma Maha Sabha Secretary Sat Maharaj, reckless of hyperbole, "when all of us are refugees in our own homes?"
For a full week, all I could find by way of statement from the UNC was Devant Maharaj's criticism of the Foreign and Caricom Affairs Minister. Maharaj accused Minister Moses of unacceptable silence and a "lack of intervention." That's it. No condemnation of the naysayers. No expression of solidarity with the distressed neighbours.
No surprise, really. After all, Trinidad and Tobago, we must remember, is not an ATM. And we not here to make the government look good.
Soul-destroying is what it is. No more, no less. In the late 1930s in Spain and during WWII in France, Papa Hemingway had been a decorated reporter because he simply would not stay out of the action; he categorically refused to pull back front the front lines.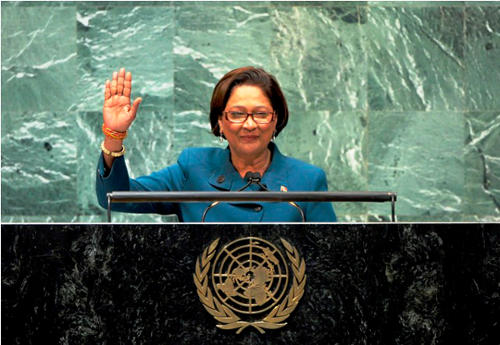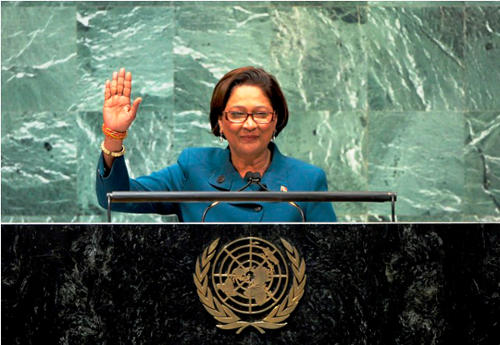 As Cuban as he was American, he would have reacted with complete incomprehension. As with, mutandis mutandum, Guernica or the Final Solution. Or if, toutes proportions gardées, one were having a dance at Dachau. Or at Auschwitz.
I am sickened by the stories of Nazi Germany and I'm sick of the story of nasty T&T, heartless, soulless T&T. Sick to my stomach. Sick and tired of the bad Samaritans, sick and tired of the rampant philistinism.
Ask Papa about revolutionary Spain of 1936/37; ask him for whom the bell tolled. It tolled early, you'll be told, for the writers, Federico García Lorca among them.
And, speaking of writers, at one point in the conversation with which we began, the old man from the Caribbean Sea had something germane to contribute.
"I use the oldest words in the English language," he said. "People think I'm an ignorant bastard who doesn't know the ten-dollar words. I know the ten-dollar words. There are older and better words which, if you arrange them in the proper combination, you make it stick. Remember, anybody who pulls his erudition or education on you hasn't any."
Papa! Take that! Doesn't pull his punches, does he? And guess who's taken one on the chin?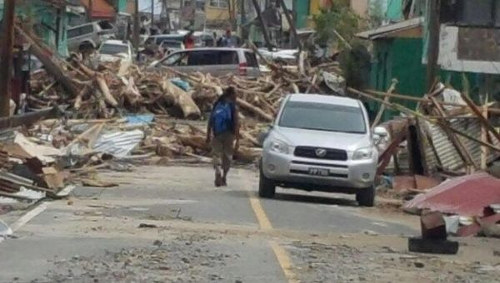 So that's it. I'm done. I'm beating a retreat. This old man is going into journalistic intensive care, taking some time to learn how not to "pull his erudition or education on you."
Fingers crossed; I'm hoping to pull through and make a return. In one month, I think, I hope, I'll be back on my scriptorial feet.
But there is, of course, always the chance that I won't make it.
It's all good, some may say, good luck.
Yeah, others may agree, good riddance!