Eleven million dollars in six months! I could only shake my head in disbelief.
That's how much money drivers speeding on the nation's highways have already contributed to Government's coffers. And I think it is a safe bet that that figure will go up and not down in the second half of the year and, in particular, at Christmas time—when for some reason everybody and he brother and sister hurry hurry to reach wherever they going, police or no police, speed trap or no speed trap.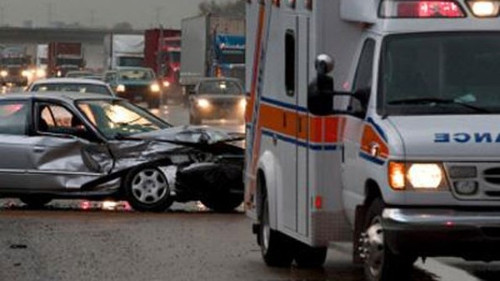 I am on the Churchill Roosevelt Highway and making my way carefully—well below the speed limit—past the police speed trap set up near the Oropune Walkover. The Walkover is hardly behind me when the cars begin to zoom past. Really now! These people simply do not intend to slow down.
The following day, an 18-year-old driving a high-end vehicle, a Mercedes Benz, I think, is killed on the highway. And I sit down and give some serious thought to what can be done to make the regulatory system for motor vehicle drivers in Trinidad and Tobago truly effective in terms of safety and saving lives.
So let us begin by taking a little look at a different country, Canada, and what exists there. I can't cite any figures to support my case but I don't think Canada has better drivers than T&T or that they don't have their fair share of road hogs and road rage.
What I know for certain is that there are clear rules and regulations, strict standards and procedure and much more discipline and self-restraint on the roads than we have here.
For example, the Canadian equivalent of our learner's permit is the G1. Learners must practise with their G1 license for a minimum of 12 months and must be accompanied by a fully licensed driver with at least four years' experience. The learner must maintain a zero blood alcohol level and the accompanying driver must do likewise if (s)he is under the age of 21.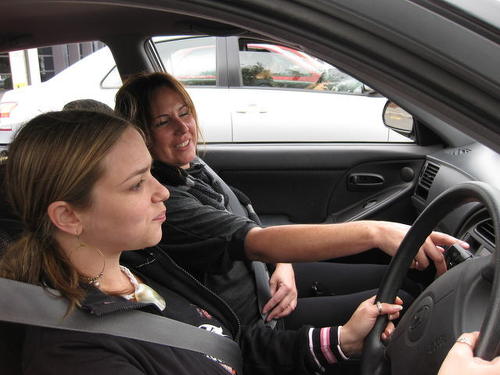 Additionally, learners are not permitted to drive between the hours of midnight and 5am and are required to ensure that every passenger in the vehicle is wearing a properly functioning seatbelt.
There is more. To the 'wetmen' who can't wait to get behind the wheel of their new roll-on roll-off Tiida, Canada says, "Hold your horses." The G1 road test is only the first of two tests learners need to take to become a licensed driver.
The first test is a regulations test along with a test of basic driving skills. This is followed, after at least 12 months, by a road test with a G1 license. Your G2 license is earned only after you have passed this second road test.
Now, T&T and Canada are chalk and cheese. I am certain that, in a country where the after-work lime on the Coffee, on the Avenue, by the Dial or on Busy Corner is a staple, there will be massive objections to any attempt to institute similar arrangements. But that should not stop us from trying.
Additionally, I want to suggest, a Government-approved defensive driving course should be mandatory for all new applicants for driving permits of any class. Of course, the likelihood is that people will eventually be able to purchase these certificates in the way they now merely walk into the stations set up to test vehicle roadworthiness and pay for the required sticker.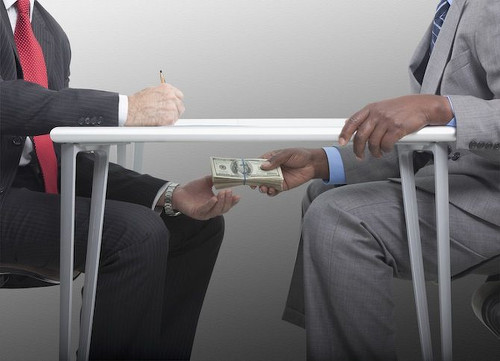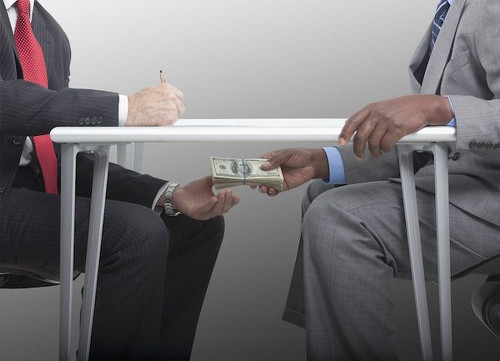 But, like the politicians into whose hands we entrust the nation's reins, I have no suggestions for stamping out corruption.
That brings us, I think, to the need to strive to get into the Trini psyche to understand his behaviour and what makes him behave with such hostility and aggressiveness when he sits down behind that steering wheel. The ways in which people develop, I read somewhere, are shaped by social experience and circumstances within the context of their inherited genetic potential. I get that. 
Each person is born into a social and cultural setting—family, community, social class, religion—and eventually develops many social connections which are determined by that setting. What happens, I think, is that, when they operate a motor vehicle, many people are guided not so much by what they were taught when they were learning to drive as by what they learned when they were growing up.
In short, the way people behave when they drive is conditioned not by the elements of their driving instructor's tuition but by the deep-seated habits of their individual acculturation.
And in Trinidad, the effective law is what you can get away with. It should, therefore, come as no surprise that the driving habits of our citizens reflect gross indiscipline.
As does, to some extent, the behaviour of our government. Is there not something surprising, not to say corrupt, about the government's response to the continuing call for an increase in the speed limit?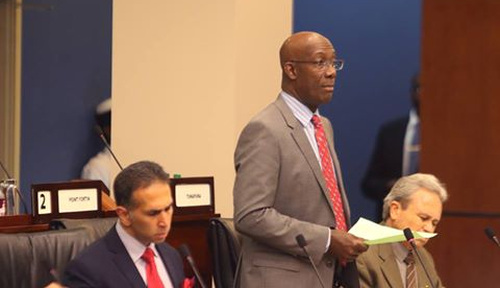 Despite the continuing carnage on the nation's roadways with drivers, passengers and pedestrians losing their lives, the official response has not been a categorical "No way!" but a more-than-surprising "We are looking at the feasibility."
Frankly, I am in the opposite camp from those who continue to clamour for a speed limit increase. As far as I am concerned, if anything has to be increased, it must be the fines levied on those who refuse to comply with the law as it stands. Those who won't hear, my grandmother used to say, have to feel. So if the speed lovers are deaf to the pleas of the authorities, the authorities must hit them where it really hurts.
In the pockets. But even that may not have the deterrent effect one hopes it might have.
After all, currently, I am told, the DUI sanction can include fines that get up as high as thousands of dollars and suspension of one's driving permit. Which rational person would, hearing the voice of his driving instructor like Shadow's Bassman in his head, get into a motor vehicle after just having consumed a six-pack of Carib or Stag or a bottle of rum or babash?
You would think that, in this guava season, somebody would have to be either drunk or 'steering' mad to take that chance.
But $11m in six months leaves little doubt as to where, as a nation of drivers, we really stand on this issue.