Trinidad and Tobago National Under-15 head coach Russell Latapy will take a 18-member squad to Florida tomorrow as the pee-wee Soca Warriors squad prepares for CONCACAF action at the IMG Academy in Bradenton.
The National Under-15s are drawn in a daunting Group B, where they will face Costa Rica, Canada and the United States on 13, 14 and 16 August respectively.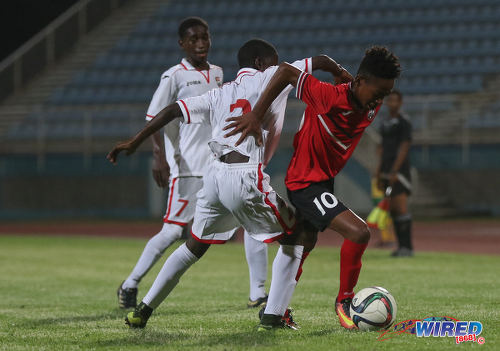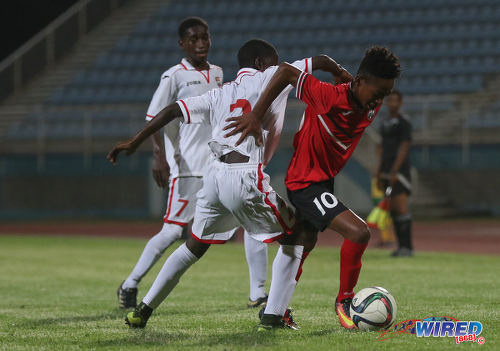 The other nations competing in the 2017 CONCACAF Under-15 tournament are (Group A) Mexico, Honduras, Jamaica, Panama; (Group C) El Salvador, Bermuda, Martinique, Cuba; (Group D) Haiti, Nicaragua, Dominican Republic, Curacao; (Group E) Puerto Rico, Belize, Barbados, Guadeloupe; (Group F) St Lucia, Suriname, Guyana and St Kitts/Nevis; (Group G) Aruba, Cayman Islands, Bonaire and Saint Martin; (Group H) Antigua/Barbuda, Grenada, Dominica, St Maarten; (Group I) Bahamas, US Virgin Islands, French Guiana and St Vincent/Grenadines and (Group J) British Virgin Islands, Anguilla, Montserrat and Turks and Caicos.
Latapy told the TTFA Media that he was "extremely happy" with his squad and the contribution of his players.
"We've trained hard [and] we are up to five sessions per week in preparation for this tournament," said Latapy. "We think that, technically and tactically, the boys are starting to understand exactly what we are trying to do. We are not over-confident going into the tournament but I am confident that we can give a good account of ourselves."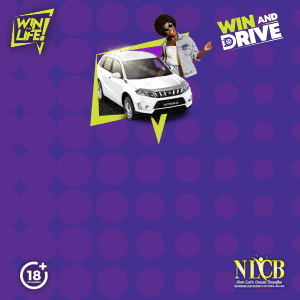 The members of Latapy's final squad hail from far and wide, with midfielders Adriel George and Jaiye Sheppard from Tobago, goalkeeper Kernel La Fon from Matura, winger Josiah Allen from Penal, midfielder Ezekiel Kesar and attacker Aamal Julien from Point Fortin and Colombia-based central defender Cephas St Rose, who was born to Trinidadian parents in the South American nation.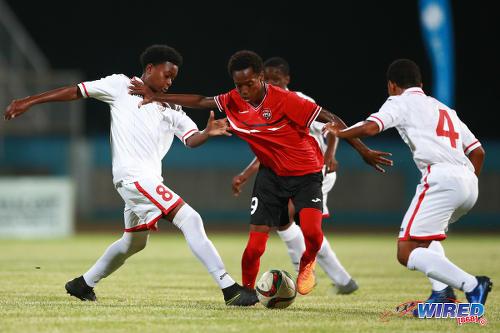 "'I'll take this opportunity as well to thank the association for all the support we have had, especially with the challenges we have faced," said Latapy. "We had a pretty extensive preparation period starting with the screening in the zones and so and we have had that opportunity to carry out the entire process.
"We have solid teams in our group and I'm very eager to see how we show up against them. I think this kind of tests of playing quality opponents at this level is critical and we will embrace this challenge. This is all about development now for these young boys."
The young Warriors are expected to have one warm-up game on Wednesday against the Tampa Bay United Under-16 Team.
Latapy is also head coach of the National Under-17 Team, which trains every week in preparation for the 2019 FIFA Under-20 World Cup qualifying campaign.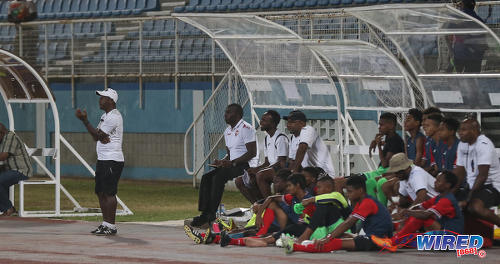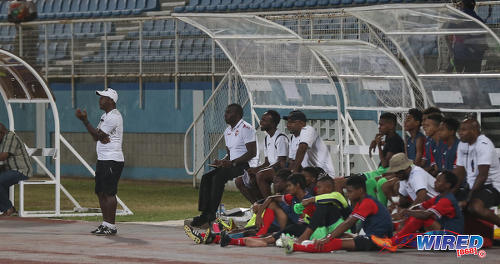 (Trinidad and Tobago National Under-15 Team)
Goalkeepers: 1.Jahiem Wickham (St Anthony's College/Trendsetter Hawks), 18.Kernel La Fon (Matura Secondary/North East Stars);
Defenders: 4.Antonio Chee Ting (Trinity College East/San Juan Jabloteh), 3.Darian Bradshaw (Queen's Royal College/St Ann's Rangers), 12.Rhowen Stewart-Williams (St Benedict's College/Club Sando), 2.Randy Antoine (Arima North Secondary/San Juan Jabloteh), 5.Cephas St Rose (Independiente Sabaneta FC—Colombia), 16.Marc Wharfe (Maple Leaf International School/Skhy FC);
Midfielders: 9.Ezekiel Kesar (Naparima College/Point Fortin Civic), 13.Zachary Welch (Fatima College), 6.Jabari Lee (Pleasantville East/W Connection), 15.Adriel George (Bishops High School Tobago/St Clair Coaching School);
Attacking midfielders: 11.Jaiye Sheppard (Scarborough Secondary/Phoenix FC), 10.Josiah Edwards (Brazil Secondary/San Juan Jabloteh), 7.Jean-Heim Mc Fee (St James Secondary/St Ann's Rangers), 8.Josiah Allen (Shiva Boys Hindu College);
Forwards: 17.Justin Araujo-Wilson (Fatima College/Skhy FC), 14.Aamal Julien (Point Fortin East Secondary/Point Fortin Civic).