To say that the level of irresponsibility in this nation is lamentable is an understatement; we could accurately use much stronger language. But the discovery of a foetus in the refrigerator of a doctor's office in South gave us a clear demonstration of precisely how pathetic and irresponsible some people in T&T have become.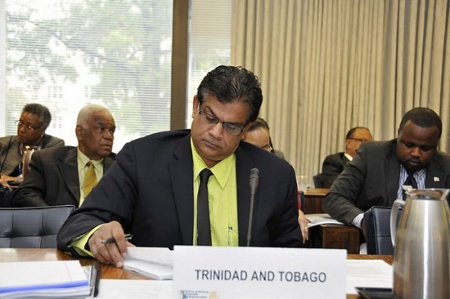 The irresponsibility being referenced here applies specifically to those who have somehow found themselves in positions of authority and are trying desperately to hold on to power at all costs. So let me be more specific and refer to the arrogant statement made by former Health minister Dr Fuad Khan after the discovery of the foetus.
Had I not known better, I would have thought that the ex-minister was going out of his way to defend the doctor in whose refrigerator the foetus was found. Dr Khan quickly sought to shift the blame on to the people responsible for making the laws of the land, reminding the nation of just how archaic the nation's laws are.
It was also an attempt to demonstrate what a great urologist he really is; almost effortlessly, he urinated on the entire citizenry.
I am excited, however, as I anticipate Dr Khan's entry into the corridors of powers. Imagine, if you will, what this nation could be like with this caring gentleman in Parliament. Imagine if he was elected in round 1995 and served to around 2007 and that he then extended his service from 2010 to 2017. Imagine also, if you will, that he was appointed deputy speaker from 1995 to 2001. Is it conceivable that this nation could still have such archaic laws?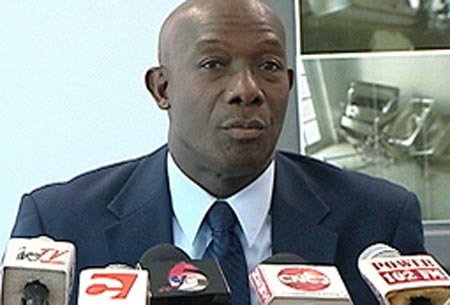 I think that putting someone like him in a position of influence would make the world of difference in the lives of women, the women whom he so brazenly defends, and their rights. One can only hope that sometime soon someone as forward-thinking as the good doctor can be elected to the legislature of this backward nation, where he can lobby for and promote women's rights.
And, with luck, he might even be able to stand beside some clogged canals and take a few selfies, make a video and blame citizens for being downright nasty.
But Dr Khan is not alone in his urologizing on the nation. His is really just the continuation of a pattern started a couple weeks ago by of all people Mr Prime Mover himself, PM Dr Keith Rowley, who accused the Integrity Commission of having "no integrity."
What is it with these doctors?
Now this statement is much easier to accept since the speaker is the same person—albeit then in a different capacity—who met behind closed doors with the then Chairman of the Integrity Commission at the Chairman's private residence. At the time, remember, the Opposition Leader, as he was then, was under investigation on some issue, perhaps what has come to be called Emailgate.
But the lack of integrity goes further back than that, all the way to the days of the plagiarizing priest who was promoted to the Commission.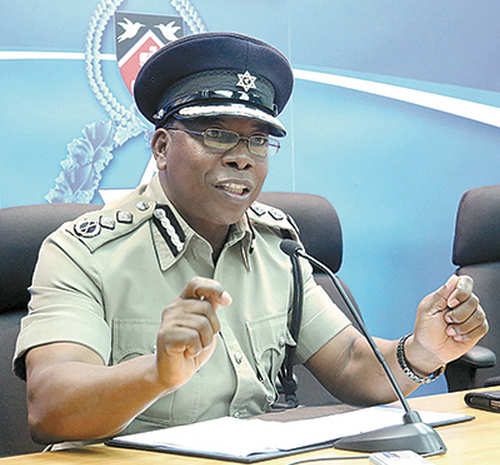 More recently, we have also had none other than the Ag Commissioner of Police getting in on the irresponsibility act—or was he just being unresponsible?—and managing to stick both feet in his mouth, an accomplishment I always knew he was quite capable of. This man actually told the population, presumably with a straight face, that "A famous criminologist once said the more criminals you arrest, the more criminals come forward to be arrested."
Now I have done more than my fair share of criminological study and I have to say that I have yet to come across such a statement. The nearest I've come to anything like it is when I heard the Black Stalin singing "The more Africans that yuh kill…."
But to get back to the Ag CoP, now that the crime stats have unveiled the unmitigated truth about the TTPS' true nature, unmitigated incompetence, he has sought to shift the goalposts from "crime detection" to "crime prevention."
But to tell us that the TTPS' new mandate is actually to prevent crimes is to be no less irresponsible than the urologist. Crime prevention would be reflected in a drop in crime; citizens refusing to report crime cannot be interpreted as a drop in crime. Million dollar rewards with no one coming forward to collect them is a clear indication of the citizenry's lack of confidence in the TTPS.
But in this two-island nation, where colour-coded politics underlies all decisions, irresponsibility is, if not entirely acceptable, at least accepted.