FIFA's investigative report into the 2018 and 2022 World Cup bids—won by Russia and Qatar respectively—has shed new light into the machinations of former National Security Minister and Chaguanas West MP Jack Warner, who resigned from the global football body in disgrace, six years ago, and is fighting off an extradition request from the United States Department of Justice (DOJ) for racketeering and money laundering.
It is not so much about his propensity for corrupt activities—although the sheer scale, or perhaps brazenness, of his inappropriate requests and deals make Warner stand out, even in company as straight as a slippery road sign.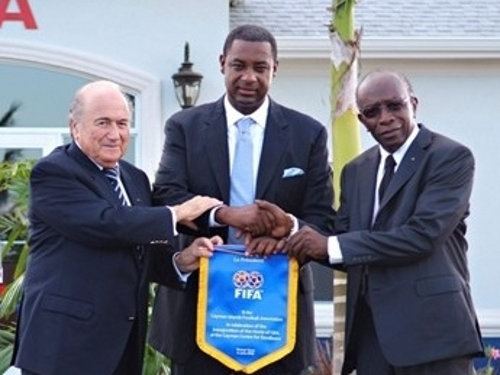 The tally of mentions in the FIFA 'rogues gallery' that is the Michael J Garcia report is as follows: banned ex-UEFA president Michel Platini (41), former Africa football president Issa Hayatou (51), banned ex-FIFA president Sepp Blatter (85), late CONMEBOL president and FIFA Finance Committee chairman Julio Grondona (126), former Asian Football Confederation president and the only person ever found guilty of trying to rig a FIFA presidential election Mohamed Bin Hammam (196).
And Warner? The Trinidadian amassed 349 citations in a report of 353 pages, despite presiding over a confederation that ranked fourth in size from FIFA's six regions.
Maybe one day, a FIFA president will do the right thing and rename the proverbial brown envelope "the Warner pouch" before retiring it to hang symbolically from the rafters in Zurich.

But while Warner's immense dexterity in the dark arts has been an open secret for decades—and a quite public one after former US Attorney General Loretta Lynch's extraordinary press conference in mid-2015—the Garcia report may help slay a myth about the football administrator that has persisted for too long.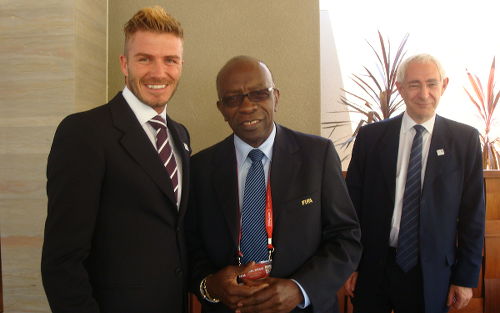 Ever since Warner began courting public affection in Trinidad and Tobago, he played himself off as a latter-day Robin Hood. The child from the colony who was able to pull the tail of the lion; the artful dodger who picked the pockets of the wealthy and shared his loot with the less fortunate.
Garcia's report, however, was a reminder of Warner's true modus operandi as he prowled the corridors of Zurich looking for desperate World Cup bidding team members to shakedown.
For Warner, the "have-nots" were nothing but bargaining chips or stepping stones.
Take Longdenville, for example.
On 14 February 2010, representatives from a few cricket clubs from Longdenville asked Warner for his help, as MP, to refurbish their sporting grounds. The sequence that followed led to the poor, tiny town being mentioned 39 times in the Garcia report on World Cup bidding corruption.
Within 24 hours of the request, Warner forwarded the details to the England 2018 bid team with his proposal to twin Longdenville with a British village who could offer them financial assistance as well to upgrade their facilities. In the MPs retelling of the meeting in Chaguanas, the clubs were transformed from cricket to football clubs.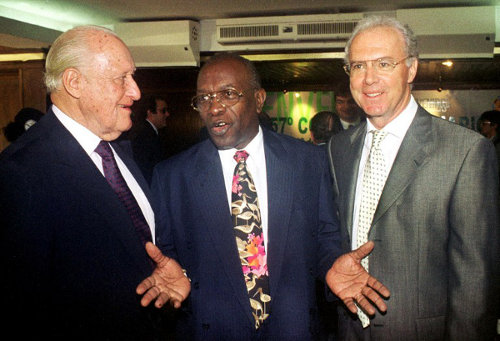 Warner explained the importance of this project to England 2018 official Jane Bateman in an email:
"I have decided to help them Jane for two basic reasons:
the first one is because I grew up in the village of Longdenville, attended the Longdenville Government Primary school (the very school in which the meeting was held) and won a scholarship to Secondary school from that school. As a schoolboy, I played football and cricket on that very ground and, in a sense, I do feel committed in assisting them in having the ground fixed.
the second reason is personal and that is that in successfully assisting them my political stocks locally (which are presently on a high) will soar positioning me in an extremely favorable position to successfully lead my Party in local elections which are due in six months time as well as in general elections which shall become due 18 months later.
"As a first measure, I will like the FA to agree to visit the ground when its delegation attends the CFU Congress at the end of February and that this should essentially be a fact finding mission for which I will like to attract much media hype. And, immediately following this visit, we can then sit and work out the mechanics of any assistance to the villagers or even none as the FA may so desire.
"In a nutshell, Jane, these are the details of my proposal."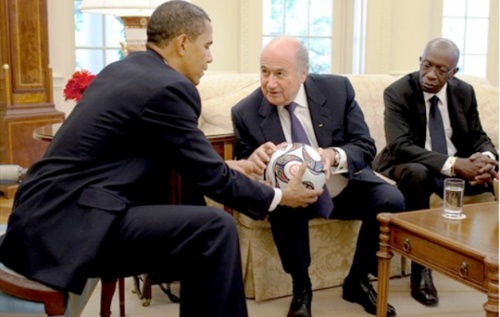 Arguably, it was a case of Warner's professional ambitions being aligned with Longdenville's needs. The England bid team agreed to help—in violation of FIFA guidelines for the bidding process—and, on 27 February 2010, England 2018 president David Dein, CEO Andy Anson, bid ambassador and ex-football star David Ginola and Bateman visited Chaguanas as promised.
As Anson subsequently told the FIFA investigator:
"[…] We got marched into the schoolyard where the whole village was there, everyone was out there, and Jack Warner said 'These are the guys from England, they're going to sort out your problem…"
The Trinidad Guardian chronicled the site visit and Warner got his media hype. But something odd happened when England tried to deliver Longdenville with a spanking new facility.
Warner, then chairman of the UNC party that was about to dominate the coalition People's Partnership government, appeared to become completely disinterested.
Excerpt from Bateman email to Warner, titled 'Longdenville', on 16 April 2010: "We have shared the proposal you gave us with one of The FAs partners here in London and are looking at a solution to the immediate problem which was explained to us during our visit, namely to work with you on the installation of a natural grass playing surface for the community.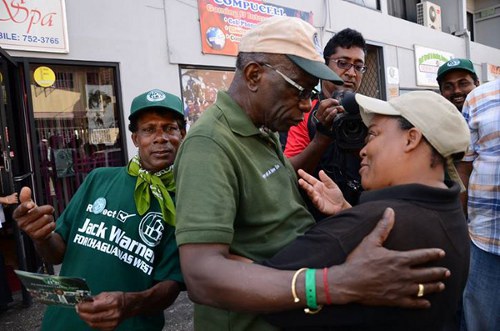 "We would like to send an expert out to make an assessment of the surface and facilities, and await your guidance as to appropriate timing for this visit."
Excerpt from Bateman email to Warner on 12 May 2010, which asked the Chaguanas West MP to give a date for their facilities advisor to visit Longdenville: "We have a facilities technical adviser from the Football Foundation poised to come to Trinidad next week to make an inspection visit to Longdenville… They will send a report back to me upon their return and we can then plan next steps… We will make the flight arrangements."
On 14 May 2010, Bateman resent her email from two days earlier and urged Warner to respond: "Please advise whether you would like us to send our grass specialist to Trinidad next week to visit Longdenville."
On 17 May 2010, Warner, via his assistant, suggested that, ironically, he was too busy with the upcoming Trinidad and Tobago general elections to spare time for his constituents at Longdenville: "[Mr Warner] has asked if we can reschedule the visit till after the election."
Remarkably, Bateman persevered.
On 29 June 2010, she emailed Warner again: "Just a short note to see whether we can resume discussions on Longdenville… [The technical advisor is] on standby to come to Trinidad to inspect the land… We would like now to see if we can start to plan that visit…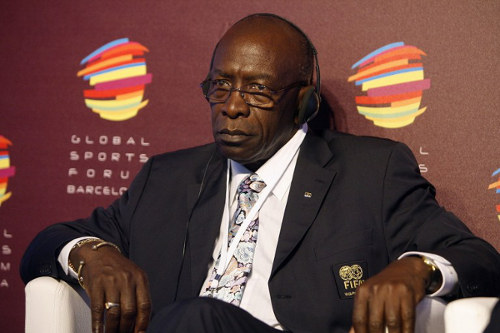 "On the related matter of […] a twinning partner for Longdenville, [it is my] pleasure in advising you that we have had interest from the town of Burton upon Trent, which may be familiar to you by name and it is to be the home of The FAs National Football Centre, St Georges Park."
Not only was the England FA happy to give Longdenville a new facility but there also offered a partnership that would last long after the bidding process ended in December 2010.
Warner did not respond.
On 9 August 2010, Bateman forwarded her previous email to Warner and tried again: "Please see below, and let me know if there is any news!"
Seven weeks later, on 22 September 2010, Bateman made a final pitch for Longdenville to Warner's assistant: "Did you ever get any feedback from Mr Warner? Let me know so that we can all be prepared."
The Garcia report concluded that: "It is unclear whether England ultimately provided any assistance to Longdenville."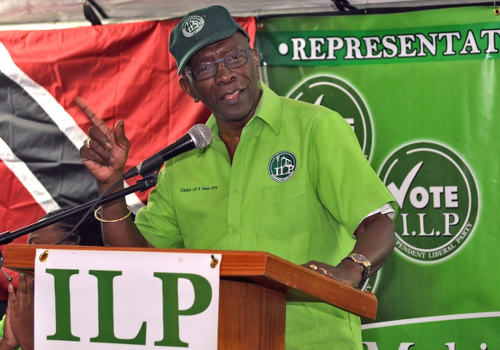 Warner's disinterest in helping the poor people from his own constituency, even when there was no cost to himself, was hardly a one-off.
The Garcia report highlighted several other cases in which Warner approached different bid teams for support for matters that did not appear to offer an immediate tangible benefit. In all but one case, Warner never followed up and, arguably, was not interested in anything more than to appear to be trying for the respective parties.
On 16 December 2009, Warner asked Bateman to help the 29-year-old football coach Derek King who he described as "the coach of Joe Public, my club."
He urged the England 2018 official: "assist me in getting [King] temporarily assigned to a club or to undergo some additional training and coaching."
Bateman subsequently sent four emails to Warner asking for information on King, which would allow them to place him at an England club:
"Let me know when your coach would be available to travel to the UK and how long he would want to stay…"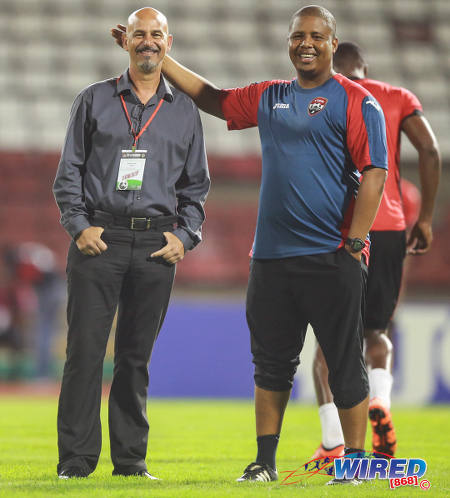 "… Help us determine what we can arrange for him which best serves his needs. He sounds a great guy as well as a very promising coach! We look forward to having him with us."
"Just a short note to remind you that we are ready to look after Derek, and look forward to hearing further information from you about his CV / learning requirements."
About three weeks later, Warner finally responded to tell Bateman that he would get back on to her. There is no evidence that he ever mentioned King again.
Warner closed down the Joe Public team after he quit FIFA and King went on to work as National Under-20 head coach and assistant to National Senior Team coach Stephen Hart. At present, he is the head coach at Pro League team North East Stars.
In April 2010, Jamaica Football Federation official Neville Pennant asked Warner to assist in getting debt forgiveness for his football body from the England FA.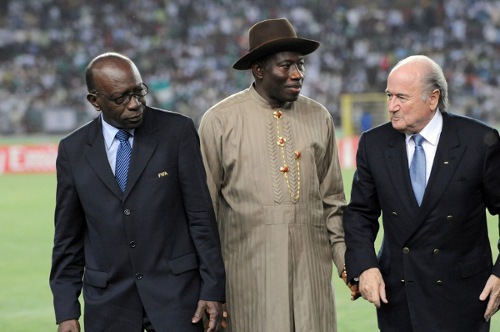 "Hi Mr Warner: Jamaica owes the English FA 215,000 USD and another 18500 USD to a private english firm. You are one of the most powerful man in Football and the English FA were at our CFU Congress.
"Mr Warner is it possible for you to ask the English FA to waive Jamaica debt. This is an emergency."
Warner forwarded the message to England bid team chairman Lord Triesman and Bateman, writing in his cover email: "I crave your kindness and understanding in having the debt of the JFF to your FA be written off in the Jamaican Federation's efforts at survival."
Lord Triesman appeared to be game.
"I can understand the problem and it does need a solution," he responded. "I'll see our people next Monday and talk through possibilities so please forgive me for not responding faster."
Once more, Warner did not respond or follow up.
In March 2010, there was also a request from Warner to Lord Triesman to find a job for "Ms Vidwatie Newton, the sister of my Political Leader and Leader of the Opposition Ms Kamla Persad-Bissessar…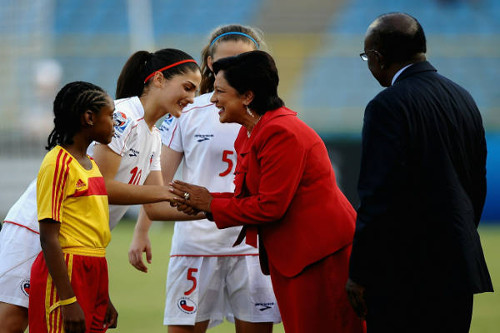 Four days later, Warner emailed: "pls have a look at my request for assistance for Wattie." But there is no record of any further follow-ups for 'Wattie'; or a response from England.
Warner and his associates were far more insistent when there was a more obvious and immediate financial benefit at stake.
In a series of correspondence that begun in November 2009, Warner and his intermediaries arranged three site visits, several more meetings and dispatched well over a dozen emails to the Australia Football Federation (FFA) as they tried to get the football body to spend US$5 million on a supposed upgrade of the Centre of Excellence in Macoya. The money was to be sent to an account controlled by Warner.
Centre of Excellence CEO Ken Emrith, C&H Associates project engineer Derek Hamilton and Warner's Hungarian associate and lobbyist Peter Hargitay, according to the Garcia report, harangued the Australians for cash.
"Look, we need the $5 million for development before the [World Cup] bid," Emrith allegedly told FFA official John Boultbee in one meeting.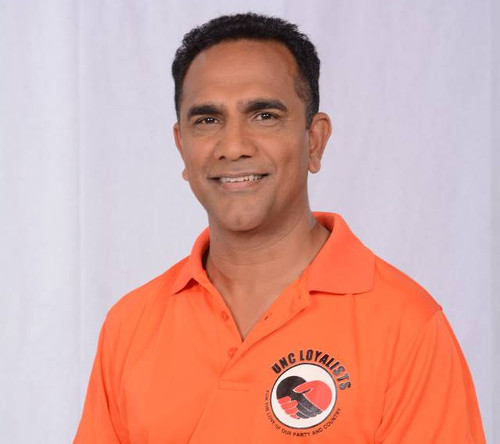 On 31 August, Hamilton proposed that "the disbursement be in two parts: 1. Immediately 2. By the end of September 2010."
On 23 September, the FFA wired the opening tranche of $500,000 Australian dollars to Warner—which came from the Australian government since the request could not be facilitated by the bid team's budget. In barely two weeks, Hargitay emailed for additional funds.
"Where are we with Centre of Excellence funding? I just received a pretty dismal email from [Jack Warner] who says that the project is about to collapse as a result of funds.
"Can we assist with a second tranche? If so, when? We cannot afford to lose out. Not now. Please advise."
Boultbee responded to point out that all parties agreed to a specific timeline on payments, barely a month earlier.
Hargitay retorted: "That's all good and lovely theory, John. Jack will not wait until January for installments to flow… It is quite lovely to submit a schedule but it is quite useless to stick to our own suggestions if they fail to satisfy the needs on location.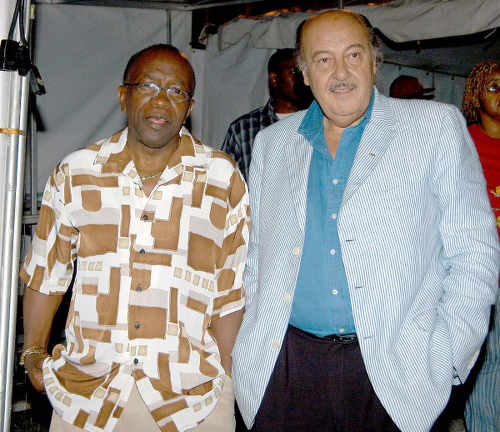 "In the interest of our collective work, I invite you with some urgency, to review the scheduled payment plan and make another tranche available rather yesterday than tomorrow.
"The initial AUD 500 have been recognised as support but certainly will not do the trick… I'd hate to loose [sic] because we put bureaucracy before pro-action."
When the Australians asked to see evidence of work done with the first tranche of money, though, Emrith replied that he no longer worked at CONCACAF. Hamilton did not respond at all.
The Australia bid team never made the follow up payment. Emrith, the then UNC strategy advisor, was later linked to the Petrobras bribery scandal in Brazil, based on information from the Panama papers. Hamilton received a contract to construct the Grand Savannah at the Queen's Park Savannah during the term of the People's Partnership government.
"The Integrity Committee concluded," stated the Garcia report, "that Mr Warner obtained FFA's donations by fraud and misappropriated the funds for his personal use."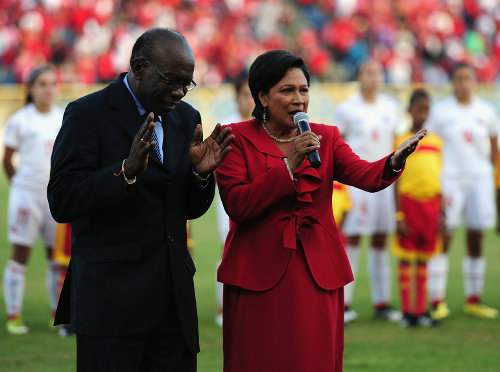 Warner ensured that as many of the bidding nations as possible spent money to help the Trinidad and Tobago National Under-20 Team, which was preparing to participate in the Egypt 2009 World Youth Cup.
However, a senior Sport Ministry official at the time assured Wired868 that Warner submitted an annual budget for that team which was accepted and paid out at the start of 2009.
It meant Warner might have collected money from foreign football bodies to pay for trips that were already covered by taxpayers.
The England bid team arranged for a six day star in Sheffield for the Under-20 team  in August 2009 with games against the Malta Under-21 National Team and either Sheffield United or Hull City.
"We will provide all internal transport for the team and officials upon arrival in England," wrote Bateman. "They will be based in Sheffield, accommodated at the Sheffield Copthorne Hotel for seven nights and train at Sheffield United's training ground.
"We will cover the costs for the duration of their stay in England, namely transport, accommodation, meals, training facilities and match-related costs… Please let me know what you think. With best wishes."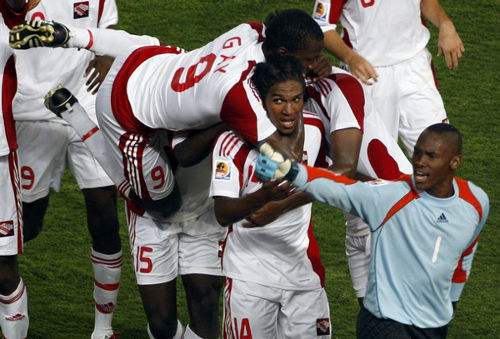 Warner, ever gracious, wrote back to point out that England's failure to offer free airfare had not gone unnoticed.
"[We] will just have to find the airfare (which is fairly steep)," wrote Warner.
Hargitay urged the Australia bid team to facilitate a similar request for the T&T Under-20 Team.
"I make sure there is a quid pro quo, believe me. Please advise and I take it further. I can pick up costs and invoice back as 'marketing costs'. I would assume that we are looking at GBP 30-40K at the most, possibly less."
In the end, it cost the FFA US$89,379. Simpaul's Travel, Warner's travel company, are believed to have handled all the business related to the team.
There was just one example of Warner pushing the envelope to help an individual. The beneficiary was Richard Sebro, who was studying for a masters in Applied Microbiology and Biotechnology at the University of Wolverhampton at the time.
Sebro's father, Kenneth Sebro, was the corporate manager at Republic Bank at the time with the responsibility of facilitating corporate lending in north-east Trinidad.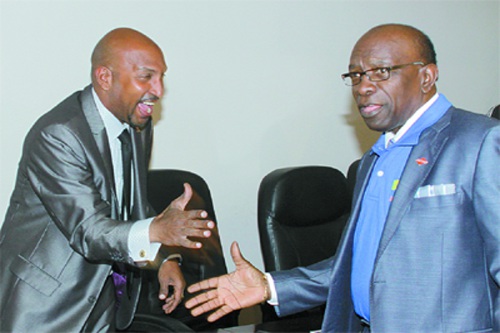 For whatever reason, Warner made it his business to ensure that Sebro was the happiest student in England. On 25 May 2010, even as he ignored messages about Longdenville, Warner asked Lord Triesman for a favour:
"I need your help. My banker's son, Richard Sebro, is presently studying in England and is in dire need of a job of some kind which will be able to assist him re the payment of his fees etc.
"Normally I will not ask the favour of you but the kid used to work with me here in T&T before he left for study overseas and is a tremendous person all round… I am quite sure if any hurdles exist which may militate against his immediate employment you will be able to use your best efforts to overcome them and, consequently, I extend my thanks to you for your kindness and understanding re my request."
Warner followed up with emails on 7 June and then a week later. After back and forth between the FIFA vice-president and the England bid team, Sebro received a job at Tottenham, which, according to Bateman, entailed one-week stints in various departments.
Warner thanked the bid team but apparently Sebro was quickly dissatisfied. So Warner emailed Lord Triesman again on 9 July.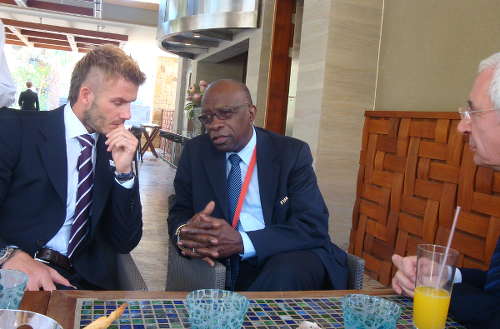 "Chairman, I do wish to register my profound disappointment with the FA re its failure to assist Richard Sebro with gainful employment for a protracted period of time as I have kindly requested of the FA.
"A promise of a few days here and a few days there is not what I had in mind Chairman and then even that has been long in coming. While my disappointment is profound, possibly I should not have been surprised and do wish to advise that if this simple request of mine proves to be a difficulty of any kind to achieve I will understand."
Lord Triesman and the bid team decided that the best way to keep Sebro happy was to have him at close proximity; and he was given a job as a liaison at Wembley.
Sebro expressed his delight at the post to Warner in an email, which was forwarded to the England bid team:
"I thought I would thank you once again for helping me to have the opportunity to get an interesting, eye opening and perspective changing job during these summer months.
"My colleagues in Wolverhampton with similar qualifications are competing for extra shifts in McDonalds and I fully appreciate the privilege not having to do that."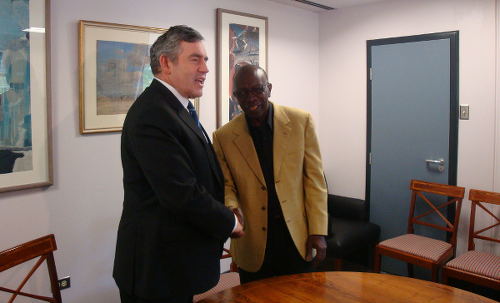 In October, Sebro wanted a job again. On this occasion, Warner went as far as to suggest the geographic location and salary that he would find acceptable for the student.
"I am seeking your kind assistance in providing him with some suitable employment that can meet some specific requirements," Warner wrote the England bid team, on 16 October, "namely, a job in the Wolverhampton/West Midlands area […] for 20 hours per week [at a] minimum of 10 pounds per hour."
As far as Warner was concerned, Lord Triesman and his staff were taking too long to facilitate Sebro and he copied the student on two emails to the English officials, which told them so in no uncertain terms.
On 4 November, Bateman responded: "Regarding Richard, we have arranged to meet up on the 19th…"
Warner replied: "The 19th?………well, well, well."
Instead of a two week wait, Sebro was offered a job at Aston Villa, which he accepted, in six days.
"Don't worry," wrote Bateman, "I will look after him."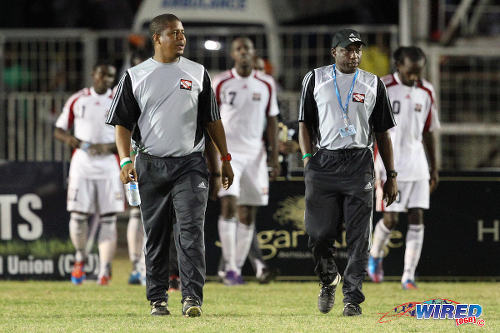 If Warner had been quite as motivated about Longdenville, they might have received a stadium to put the Hasely Crawford venue to shame. And maybe King could have interned under Sir Alex Ferguson at Manchester United.
"I'm personally delighted for you and hope you make the most of this opportunity," Dein told Sebro, in an email that was copied to Warner in November 2010. "You are very fortunate as there are many people who would love the chance to work at a glamorous football club in England! Who knows where this can take you?
"Please keep me advised of your progress every couple of weeks because I now feel responsible for you! Go get them!"
By the following year, Sebro returned to Trinidad. And, with the People's Partnership government in charge, the 'banker's son' got a job as a research officer at the Ministry of Energy where he is believed to be still employed today.
The England bid team did not always say 'yes' to Warner, though.
On 12 January 2010, Port-au-Prince was flattened by an earthquake that killed over 316,000 Haitians. And on 6 February, Warner told Lord Triesman that he knew just the thing to lift Haitian spirits.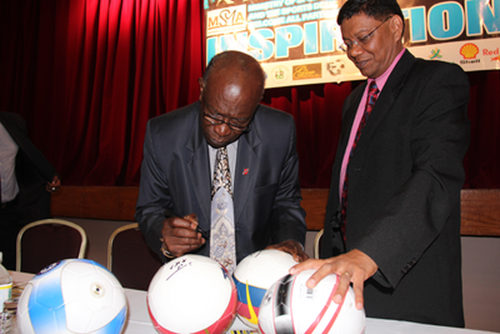 "He said that the thing that in his view would lift the spirits of the people of Haiti was if they could see the World Cup," Lord Triesman testified, "[and he wanted me] to buy the television rights so that large screens could be erected in Haiti so that people could watch the games. He believed that if he had a sum of about half a million pounds sent to him, he could secure those rights."
Lord Triesman refused. He subsequently discovered that Warner actually owned the television rights that he tried to sell them; and that the Trinidadian routinely paid FIFA US$1 to acquire them.
Warner could have allowed Haiti to see the World Cup for free if he chose.
Five years ago, Wired868—in a joint exclusive with the UK's Sunday Times—revealed that Warner got South Korean businessman and ex-FIFA vice president Chung Mong-Joon and the world governing body to send US$750,000 in aid money for Haiti.
"My friends have told me that they are hungry and in need of basic human supplies," Warner said on a visit to Haiti, two weeks after the disaster. "A tide of hungry humanity surrounds me. How can I not hear their cries for help?"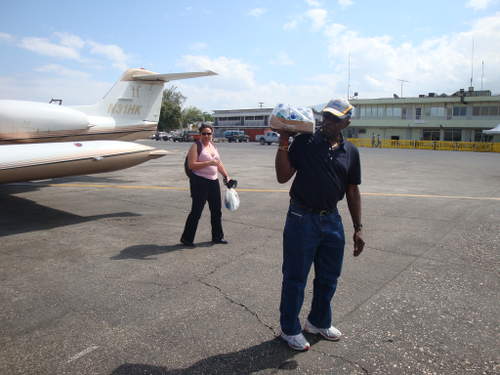 Haiti Football Federation (FHF) president Yves Jean-Bart told the Sunday Times that only US$60,000 of that money ever reached the impoverished island. Warner was never able to conclusive rebut Jean-Bart's claim.
If he is Trinidad's answer to Robin Hood, it must be a wildly different version of the tale.
The Garcia report compared Warner to another FIFA executive committee member, Oceania Football Confederation (OFC) president Reynald Temarii, who also sought to use his potential vote to extract benefits from World Cup bidding teams.
The OFC asked the England bid team to provide $1.2 million in New Zealand Dollars over four years to: provide technical training for Oceania's development programmes; provide equipment and educational materials; refurbish the OFC Technical Centre; and build an artificial-turf pitch at the OFC Technical Centre in New Zealand.
According to the FIFA investigator: "The projects OFC asked England to fund appeared to be genuine and worthwhile efforts to benefit the entire Confederation; there was no particular emphasis, for example, on funnelling the assistance to Mr Temarii's home member association of Tahiti.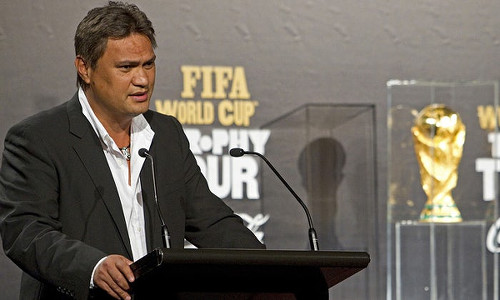 "Nor has anyone suggested that Messrs Temarii or [OFC general secretary Tai] Nicholas, or others at OFC diverted contributions to their own accounts or requested ostensibly development-related favors to serve personal interests. That distinguishes OFC's discussions with England from the requests made by Jack Warner."
Regardless, Temarii was found guilty of violating the rules pertaining to the World Cup bidding process and suspended from voting in December 2010. The Tahiti administrator then accepted money from Bin Hammam for his legal fees to challenge the ban. FIFA's discovery of that fact led to another eight year ban for Temarii, which he is serving at present.
The England FA is believed to have retained warm relations with Oceania, though, and continues to help the confederation in technical development.
In Trinidad, Longdenville youths still do not have a facility.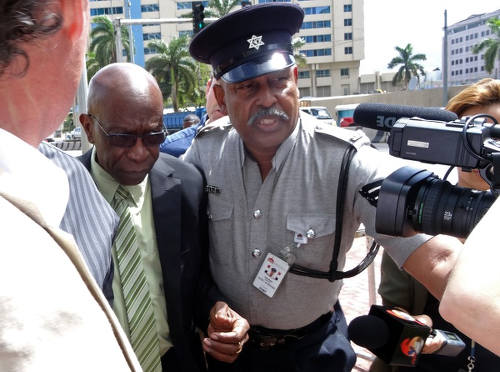 Wired868 has provided readers with solid, independent journalism since 2012. If you appreciate our work, please contribute to our efforts.
Support Independent Journalism