"The Media, at least the traditional mainstream part of it, is not a clear glass window, giving an unobstructed view into the society; it is rather, a lens. It can serve to focus and direct public attention to specific areas of national life and equally, to obscure or obfuscate other areas.
"It can filter news and information so that the public receives a message in a particular way…"
Dr Terrence W Farrell v The Media: The second and final part of the economist's sizzling World Press Freedom Day address at the TTPBA dinner, which addresses T&T Media corruption and failings but also points the way forward: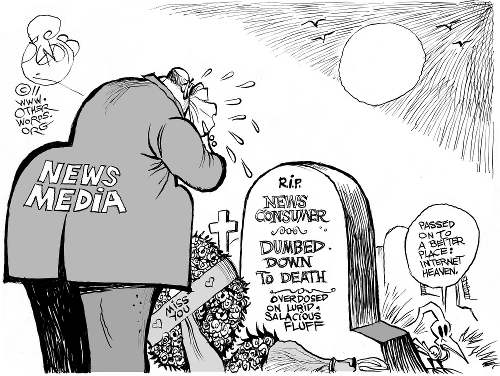 Evaluating the Media presents some unique problems. First, the Media is pre-eminently the place where other institutions and their leadership are held to account. But who holds up the mirror to the Media itself?
Second, whose standards and which standards are to be applied in holding the Media to account?
It is sensible to deal with the second question before the first. Standards are applicable to what are generally accepted as the functions of the Media in a democratic society.
These functions are: (1) informing the public; (2) scrutinising the Government; (3) exposing wrongdoing by individuals, corporations and government; (4) providing a stage for public debate and discourse.
The Media, at least the traditional mainstream part of it, is not a clear glass window, giving an unobstructed view into the society; it is rather, a lens. It can serve to focus and direct public attention to specific areas of national life and equally, to obscure or obfuscate other areas.
It can filter news and information so that the public receives a message in a particular way. Filtering should be determined by public interest considerations, for example, standards of decency, or the protection of children.
News and information ought to be filtered for accuracy and truth, or as Bob Woodward and Carl Bernstein have termed it: the "best obtainable version of the truth."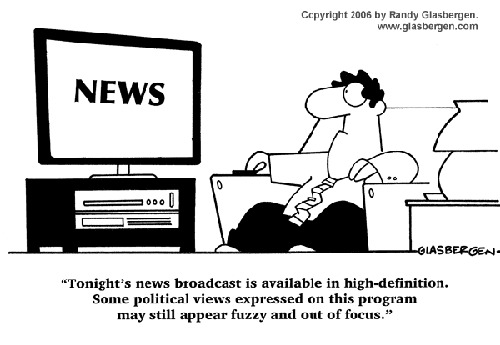 Traditional or mainstream media have editors to perform the focusing and filtering function and it is this that distinguishes traditional media from social media.
Viewed this way, all media in every country is 'biased'. Societies accept reasonable 'filtering' and 'focusing' in the public interest, but reject distortions of news and information in the interest of Governments, of media owners, or indeed, of any particular section of society.
The Media in Trinidad and Tobago would claim that it subscribes to the standards of journalism embraced in Western democracies: Truth-seeking, Accuracy, Integrity, Fairness. It would lay claim to being 'responsible'.
Indeed if we look at the One Caribbean Media Statement of Editorial Principles, the Trinidad Publishing Company write up on the Ansa McAl website or I 95.5FM website, we find the same or similar words and sentiments.
However, public opinion does not generally regard our Media as upholding these standards, at least not consistently. I think it would be true to say that many persons are of the view that the media thrives in sensationalism; that its economic and financial reporting—with the exception of Anthony Wilson—is weak, as is generally its reporting on technical or complex matters. Some have charged the media with promoting division in the society and with being Port of Spain-centric.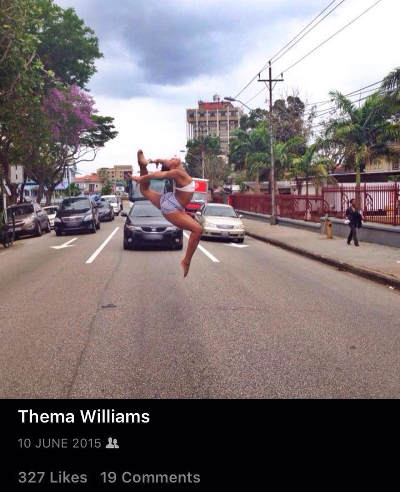 Given inconsistent upholding of standards, how well or badly does the Media do in achieving its functions—public information, uncovering wrongdoing, scrutinising Government and staging serious public debate?
I would argue that serious investigative journalism is virtually non-existent—the efforts of Camini Maharaj notwithstanding. News analysis is weak and conducted mainly by commentators or paid columnists.
Debate and discussion on radio is generally poor, and on TV, it is severely limited and constrained by time and lack of advertising support. Television which is a much more powerful medium for debate, performs much worse than the newspapers in that regard.
But if you discount my views, Raymond Ramcharitar in his 2005 book dismissed the entire mainstream media as the 'People's National Media' arguing that the media was in the thrall of the PNM.
It is not clear whether he would maintain that position today though it is unlikely that he views the media any more positively now.
Owen Baptiste, having returned home after a long sojourn in China—in the Introduction to his 2012 book which reproduces his Benedict Wight columns—maintains an unflattering view of the Press.
Media suffers from the same "We Like It So" syndrome as other institutions in our society.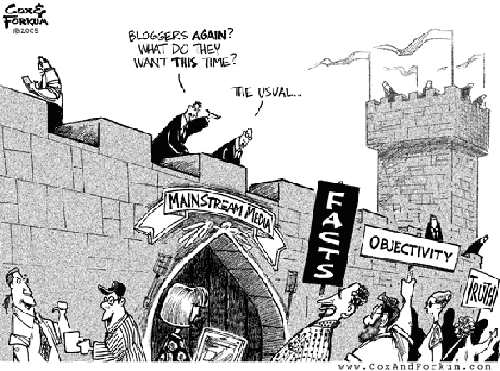 Media leaders are ambivalent. They know and understand the standards of the profession to which they should adhere. But in this society in which Masquerade is the norm, the very meaning of those standards may be contested.
The messenger always looms larger than the message, and the society is always asking: Where is he/she coming from?
The Media is supposed to give voice; but here in our country, a strategic silence from certain quarters, may actually promote and sustain misinformation and even mischief.
Media leaders are no less status-seeking. It is important to be seen to have access, and to walk in the corridors of power. This is problematic when advertising is required or may be withheld in order to suppress or promote a particular story.
There is corruption. Some media workers position themselves for government housing, and accept gifts from government people at 'media receptions'.
Media owners deliver discounts on advertising to certain favoured political parties. Editors suppress or bury stories or alter journalist's submission so that the story is materially changed.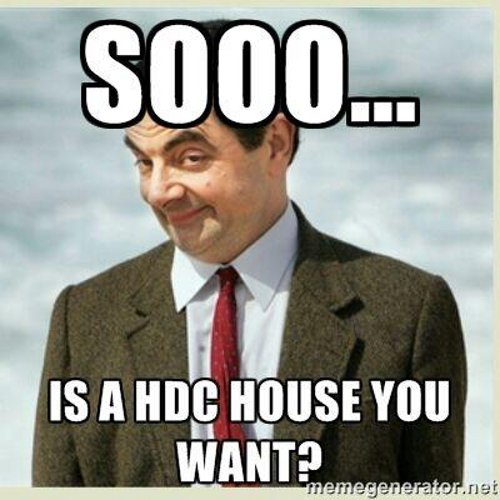 Editors pander to the society's penchant for hyperbole and 'robber talk' and hence foster conflict, bacchanal and sensationalism. You know the ghost of Patrick Chokolingo haunts the mainstream media when they draw and reproduce stories from the weeklies and from social media.
And intergenerational thinking? What is the state of the Express and Guardian archives which must be digitised?
I know the archiving project from the government stations has been proceeding.  But what is in our newspapers and on television today becomes the historical record of this society tomorrow, and these media become part of the country's heritage which must be preserved and not torn down and discarded or left in ruins.
Fortunately for our democracy, the Media here has not collapsed despite a very challenging socio-political context. Paradoxically, it is in the interests of the elite to keep it going because it remains the most effective way of influencing opinion and providing information.
Social media can be a two-edged sword wielded indiscriminately by anybody.
From my perspective as an economist, I am clear that the capability to uphold standards requires money—that is, the industry must be profitable. A profitable media industry in a small economy will need to have fewer players.
Ideally, a media company should be a 'pure play' and not part of a conglomerate. But pure play media companies are not likely to be well-capitalised and hence may be unviable. And fewer players may mean that fewer voices may be heard and it would be easier to suppress particular segments of the society depending on who owns and controls the media.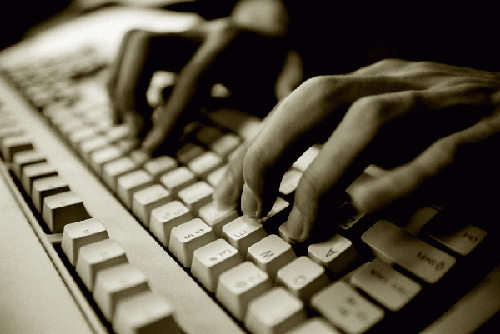 On the other hand, hyper-competition leads to an inevitable dilution of standards and the Media fails or underachieves in that regard.
So what is the answer?
On balance, I think some consolidation of the Media industry is warranted. The plurality of voices allowed by over 35 radio stations, several local television channels, three daily newspapers and several weeklies has not in my view, created more light and more debate, but has contributed to more noise, heat and conflict, and lowered standards generally. We are likely to gain more than we lose by consolidation.
Media owners and publishers should recruit and train the best editorial people they can find and seek to maintain a creative tension between the needs of the business as a business and the standards of Journalism—the kind of creative and productive tension which Ken Gordon and Owen Baptiste managed to achieve at the Express, and which, by contrast, the Guardian was never able to achieve.
I am not in favour of state-owned media involved in news gathering and dissemination. The private sector is perfectly capable of doing that and the prejudice hurdle is too high for government-owned media houses.
In addition, state-owned media houses simply don't know how to make money. But the state can support the viability of private media houses in several ways—capital allowances for plant and equipment, exemptions on duty and VAT and on other taxes for equipment related to digitisation projects, and even a lower rate of corporation tax for media companies.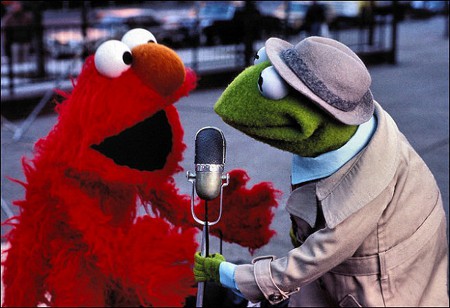 But perhaps the most effective use of state resources would be to support a quantum increase in high quality local content and the utilisation of television, radio and social media to increase engagement and education of the society on a variety of local, regional and global issues using independent professional facilitators and presenters.
I am not in favour of restricting access to foreign content. That is a battle already lost. But we can embrace the creolisation of the media by promoting strong local content which interacts with foreign content to produce media products which might even resonate with markets abroad, including the West Indian diaspora.
But we are here to celebrate excellence in the Media tonight. This may appear contradictory after all that I have said. But the Media has not collapsed.
It is underachieving like other institutions in the society.
And just as Trinidad All Stars can produce the brilliance of 'Curry Tabanca' or 'Unknown Band' in midst of Pan Trinbago bacchanal, just as Justice Peter Jamadar could produce his Trinity Cross judgment, and Helen Drayton, Anthony Vieira and other independent senators can stand up and fearlessly criticise bad legislation in our bacchanalian Parliament, so too our media practitioners can and do produce excellence from time to time.
It is fitting that those who do are recognised and honoured since it will send a signal to the Media industry and the society at large that we can do better.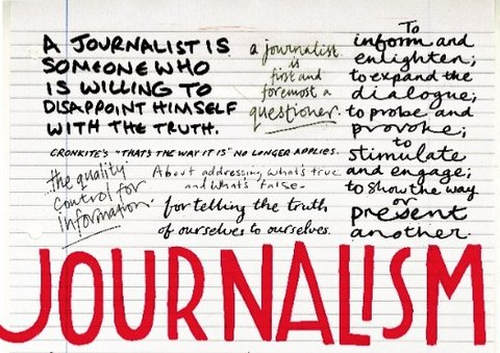 Editor's Note: Click HERE to read part one of Dr Terrence Farrell's address on the Media, which deals with the T&T Media in the wider context of local society.