Almost seven months after the final ball was kicked in the 2016 Secondary Schools Football League (SSFL) Premier Division, the SSFL executive finally gave public confirmation of the most tumultuous end to the local schoolboy season in this millennium.
And it meant good news for Queen's Royal College (QRC) and Fatima College but heartbreak for San Juan Secondary and East Mucurapo Secondary, who thought they had escaped the drop only to be relegated after a late recalibration of the standings due to rule violations by Mucurapo and Presentation College (San Fernando).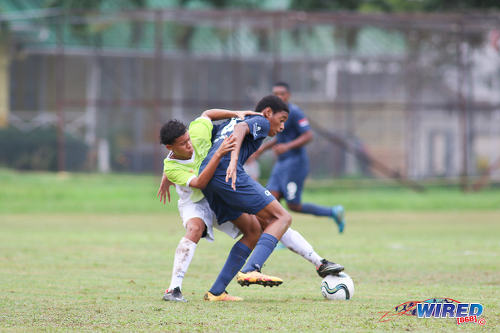 With the bottom three schools relegated to the Championship Division, Mucurapo, San Juan, QRC and Fatima where in 10th, 12th, 13th and 15th place respectively at the end of the season.
However, the improper use of illegitimate players Kori Cupid (Presentation) and Abdus Ramcharan (Mucurapo) prompted a late adjustment of the standings. Ramcharan had three subjects in Lower Six, which made him ineligible to play, while Cupid was also ineligible since it was his ninth year in high school.
The infractions meant Fatima climbed four places to 11th and QRC moved from 13th to 10th while East Mucurapo plunged five spots to 15th and San Juan slipped one crucial spot from 12th to 13th.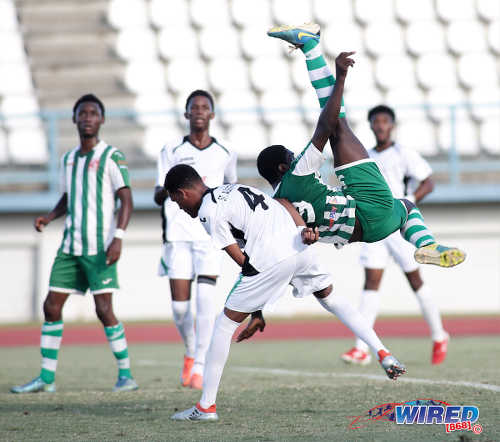 [
At the end of the season
]
Previous 2016 SSFL Premier Division standings 
(Tabulated as Played-Won-Drew-Lost-Goals For-Goals Against-Points)
Shiva Boys HC     14-12-1-1-35-12-37
Presentation SF   14-10-2-2-32-11-32
Naparima              14-10-2-2-27-12-32
St Anthony's        14-9-1-4-38-21-28
Signal Hill            14-6-2-6-16-13-20
St Augustine        14-5-5-4-15-12-20
Fyzabad Sec         14-6-2-6-26-25-20
St Mary's              14-5-5-4-14-25-20
Trinity Moka       14-5-3-6-7-17-18
East Mucurapo   14-4-3-7-13-19-15
St Benedict's       14-3-3-8-7-21-12
San Juan North  14-3-2-9-21-24-11
QRC                          14-2-4-8-8-20-10
Pleasantville        14-2-4-8-12-26-10
Fatima College    14-2-3-9-15-27-9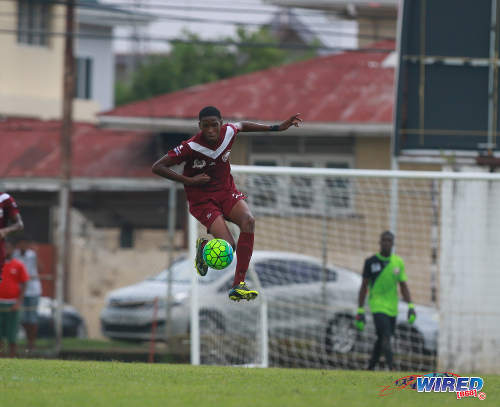 [
After Disciplinary Committee rulings
]
Final 2016 SSFL Premier Division standings 
(Tabulated as Played-Won-Drew-Lost-Goals For-Goals Against-Points)
Shiva Boys HC     14-12-1-1-35-12-37
Naparima              14-10-2-2-28-12-32
St Anthony's         14-9-1-4-38-21-28
Presentation SF  14-7-2-5-27-20-23
Fyzabad Sec         14-7-2-5-28-23-23
Signal Hill            14-6-2-6-16-13-20
St Augustine        14-5-5-4-15-12-20
Trinity Moka       14-6-2-6-10-17-20
St Mary's               14-5-5-4-14-25-20
QRC                         14-4-3-7-14-19-15
Fatima College   14-4-3-7-18-25-15
St Benedict's       14-4-3-7-9-18-15
San Juan North 14-3-2-9-21-24-11
Pleasantville       14-2-4-8-12-26-10
East Mucurapo  14-2-1-11-10-26-7