POW!
POW!
POW!
Fans of Chinese food could be forgiven for licking their lips on the morning of Tuesday 4 April. Who really could imagine, before seeing the 'Three shot dead in Port of Spain' drop head, that the Express' front page headline referred not to the steamed or fried Chinese delicacy but to gunshots?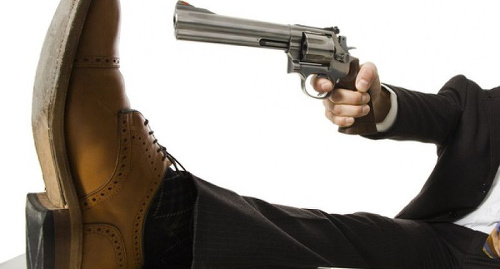 Certainly not Keith Smith who, more than 30 years after his unforgettable "Licks Inside, Licks Outside" classic, must have been making multiple rapid revolutions in his grave, demanding an apo(lo)gee from Nadir-a who, one supposes, was the editor or whatever responsible for that lowest-of-the-low piece of rubbish.
Certainly not Raoul Pantin—in the days when Raoul was Raoul, of course, not the Abu Bakr-engineered impostor who masqueraded as him in the post-July 27 days.
Or Lennox Grant who knows what newspapering quality is and who has not allowed himself to be contaminated by the mediocrity that has latterly surrounded—supplanted?—him.
Mind you, a recent example says beyond the shadow of a doubt that, as far as headlines are concerned, the Express is way ahead of the competition. What appeared in the Guardian as a viagraesque "Ferry Probe," the Express made into a mouth-watering "Galicia Bobol."
But POW! POW! POW!? Please!
"A brain fart," someone dubbed it. Can you conceive of a sub-editor or anybody else putting that on the front of Therese Mills' paper? Or Owen Baptiste's?
Not to mention Choko's. The next day's headline might well have been about some newspaper employee being murdered, this time strangled with someone's bare hands.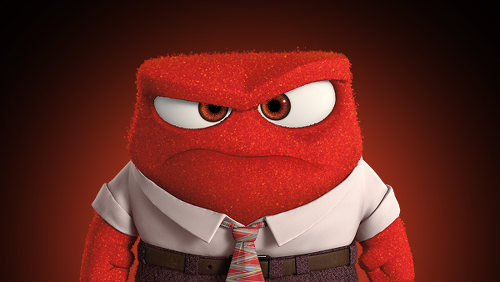 But things aren't what they used to be in the media; we've come a long way down.
"I thought we were going to crash land, but we landed safely. I had said my prayers and prepared for injury or even death. I never before experienced this, where the flight attendants wore concerned faces and prepared passengers for any eventuality."
The words come from a November story in one of the local dailies when the Editor-in-Chief had the good fortune to be on a flight from Chile to Texas which ran into trouble but did not actually crash.
Put Keith, Raoul, Lennox, Therese, Owen or Choko in that situation and you know you're assured of a riveting piece of front page journalism on the morrow.
The story the paper got was less than 400 words long. And it carried someone else's by-line.
Un-expletive deleted-imaginable in the good old days.
There's other stuff happening in the media nowadays that would have been unimaginable 25 years or so ago before the NAR, whose Tourism Minister, lest we forget, was Ken Gordon, threw open the flood gates and brought the sewage in with the tap water.
An ad for the apparently ill-fated FCB APO—Rowley's people bungle everything—said: "You must have a brokerage form, which are available from …"  Jesus!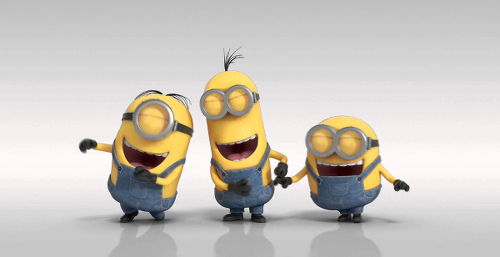 And in the Express of Monday 10 April, a veteran journalist writes in the second sentence of his column headlined "Deadly consequences," "Given the trend, their is a grim assurance that…" Jesus and Mary! The automatic spell check makes it difficult for you to successfully write that!
Still in the National Newspaper of Trinidad and Tobago, the editorial of Monday 27 March tells readers about Mr Faris Al-Rawi's "posture (…) of great indignance."
"Indignance"? Jesus, Mary and Joseph! I could find the word in no dictionary. But such considerations are obviously irrelevant in today's Express newsroom.
And let us not forget that, according to the most respected media surveys, the Express has for almost two decades remained unchallenged as the Nation's number one newspaper. I am sure they are duly proud.
After all, in blind man's country,…
It's not all bad, though; there's good stuff too. Which reminds me that I owe i95.5FM's Dale Enoch a public apology.
Discussing the Minister of National Security's visit to Enterprise with Tony Lee on the Dale and Tony Morning Show one day, Enoch said that Mr Dillon was "accompanied by a bevy of security…"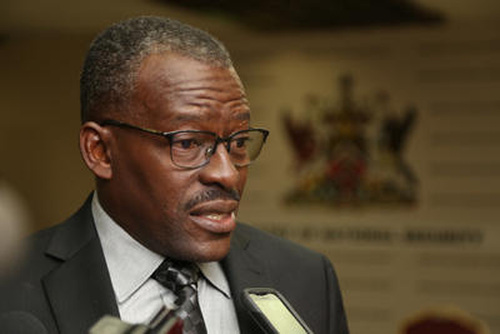 Laughing heartily , I pulled off the highway on to the shoulder to jot it down. "A bevy of security"? Ahahahahahahahahahahahahahahahahahahahahahahahahahahahahahahahahahahahahahahaha. When I was growing up in the 1960's, you committed to memory the section on collective nouns in the Student's Companion, every serious pupil's vade mecum. Therein, it is made very clear that 'bevy' is to be reserved for "beauties."
Well, the joke's on me. Out of an abundance of caution, as soon as I could, I went to check. Here's what Merriam Webster has to say about the word:
What do you call a group of crows? Or swine? Or leopards? Well-educated members of the medieval gentry seem to have been expected to know the answers: a murder of crows, a sounder of swine, and a leap of leopards. They would also have been expected to know that bevy referred specifically to a group of deer, quail, larks, or young ladies. Scholars aren't certain why bevy was chosen for those groups (though they have theories). What is known for sure is that bevy first appeared in the 15th century and was used as a highly specific collective for many years. Today, however, bevies can include anything from football players to toaster ovens.
And, one presumes, security personnel. And wounded egos.
But Enoch doesn't come out of the day smelling entirely of roses. "Everyone should act as if the whole thing depended on him," said a caller to the same show. Responding, Enoch produced this, "The caller, like so many other callers, were…"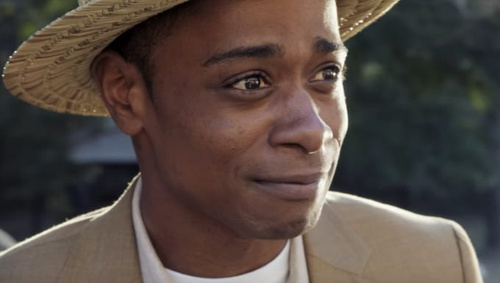 His Achilles heel. And Paris' arrow—I am sure you have noticed although he apparently hasn't—is always in the bow, waiting…
In the same on-air conversation just referred to, Enoch produced this typically Trinidadian utterance: "I'm sure he may have spoken with others." I am sure most people probably may not agree that unresponsibility is endemic in this damned country of ours.
Later that same day in the "Travel the Globe" segment with which the "Inside News Centre Five" feature ends on the Most Influential Name in Radio, I thought he had invented another word: 'detainment.' I am sure he may probably have been such a good pupil, I said to myself with a chuckle, he may have been so well behaved at Mt Hope that he perchance never got any detentions.
It turns out that the word 'detainment' does exist, is a perfectly good word. And the last laugh was at Best.
But I'm sure it may probably be obvious that the less said about that, the better for me. You see, I'm clearly not fit for the local media because I have this annoying habit of checking my language—and, occasionally my facts—before I open my mouth. Or rush into print.
And, unfortunately for people in the media, after they do.