"The best thing about being a firefighter is being able to switch into hero mode in a heartbeat."
Need a hero? Wired868 continues its Day in the Life series with a chat with a young firefighter who has warmed to the heroism of his fiery day job: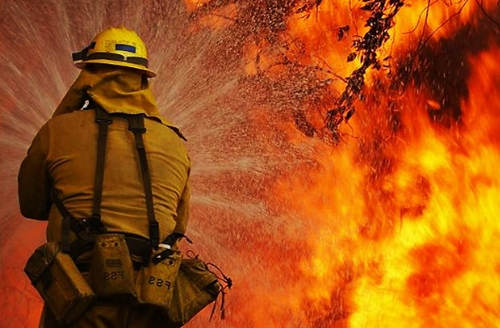 How old are you?
I am 34 years old.
Where do you live?
Siparia.
What secondary school did you attend?
I attended Presentation College, San Fernando.
Are you married? Any children?
No, I am not married and I do not have any children. I do want to have both one day.
Where do you work? And what training did you have?
I am employed with the Trinidad and Tobago Fire Service as a Firefighter. I joined the service on 4 April 2013. I trained at the Savonetta Fire Station in Couva for the first month then Chaguaramas Fire Station, for the next three months. All I can say is that we had some really fun times in training.
Was it always your dream to be a firefighter?
It was actually. I always liked to see the firefighters go into 'hero' mode. I am an adrenaline junkie.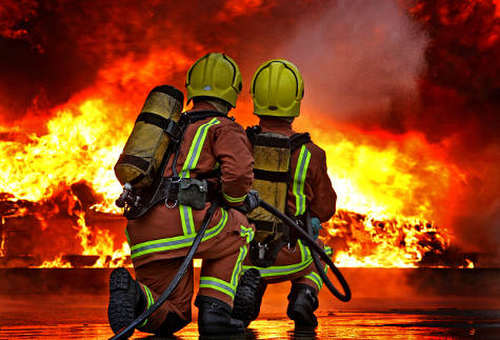 What are your working hours?
I work shift so it's usually from 09:00 a.m. to 06:00pm or 06:00pm to 09:00am and then two days off. If we have a duty, for example a parade or natural disaster, we may get called out on duty.
When I get to work, we either do drills or we have lectures. Sometimes we may cook in the station and eat. We are usually prepared and ready for anything to happen as you never know when you will get a call or what that call may be. We also play football to keep active. I am a firefighter in the Operational Section, which is the rank before a fire sub officer. We are the people you would see on the trucks. I will like to move up a rank but, for now, I am enjoying getting the groundwork done.
What was your most exciting call?
There was one call we got on Cipero Street, San Fernando, where three buildings caught fire. It was a lot of work but it could have been worse. The fire started in an old Chinese restaurant as a kitchen fire and then spread to the other buildings. One of the men and his daughter were burnt but they were okay. The restaurant and the adjacent building received the worst damage.
Can you share the steps taken when you all have to respond to a fire call?
We are dispatched to the location. When we arrive, we have to assess the situation and depending on the situation, deploy and get to work or call for additional resources and personnel, like, for example, T&TEC, WASA, and ODPM. Sometimes, we simply monitor like in the case of bush fires; once it isn't threatening property or life.
Have you ever had an 'officer my cat is stuck in the tree' call?
Yes I remember getting one of those cat stuck in the tree calls in the Palmiste area. After calling and trying to coax him down, we were able to get him down with one water jet from the hose. (Shakes head and laughs).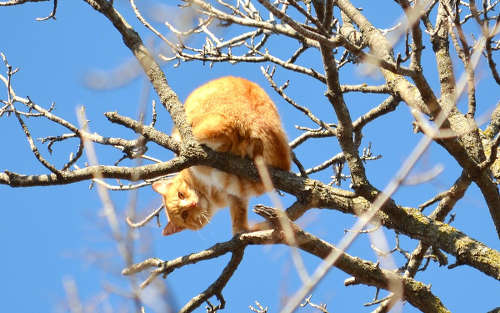 What do you like least about being a firefighter?
Having to deal with the aftermath. The fact that people lose everything and realise they have to start all over. I really feel it for them. The worst is when they lose a family member and you see their pain. It's really hard sometimes.
What do you like most about being a firefighter?
The best thing about being a firefighter is being able to switch into hero mode in a heartbeat. You have to always be ready for anything or any call. I have saved a number of lives but I prefer to not talk about the experiences to take me back to the incidents. But I know that after being able to save a life, I felt very accomplished—like this is what I came to do and I did it.
Do any schools come to tour the fire station? What are the responses or reactions of the children?
Yes, children visit the fire station and they love it. They get excited and they love getting to ride on the firetruck. I have never done any lectures at any of the schools.
What do you do in your free time?
In my free time, I chill and hang out with my friends at the bar or sporting lounges. I like doing things outdoors, so I will sometimes take my niece and nephew to the beach. They like going to Las Cuevas.
Do you intend on staying in the fire service?
I love being a part of the Trinidad and Tobago Fire Service but sometimes in life you never know what will happen.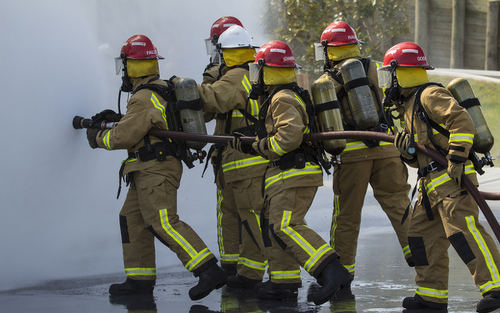 How does your family feel about you working as a fire-fighter? 
I believe they are okay with it. My niece and nephew are very proud to say that their uncle is a firefighter. I will definitely recommend this career to others. There are always opportunities to advance yourself with the courses they offer—for example, Emergency Medical Technician Courses (EMT)—and also you will have time to pursue external courses.
What advice would you give to any upcoming firefighters or those who would like to join the service?
One piece of advice, as with anything else in life, is to always have a plan B.