The Trinidad and Tobago Football Association (TTFA) has until 30 April 2017 to make its first payment to former general secretary Sheldon Phillips or face the possibility of seizure of property, after a legal defeat in the High Court on 3 March 2017.
The total figure owed to Phillips is TT$227,194.87 plus interest at five percent per annum for debt, interest and costs. The money represents one month's salary for Phillips at TT$26,400 plus three months' rent and a host of payments made by the ex-general secretary on behalf of the football body, which included arrears on the salary of former coach Stephen Hart and one month's payment of the TTFA staff's salaries.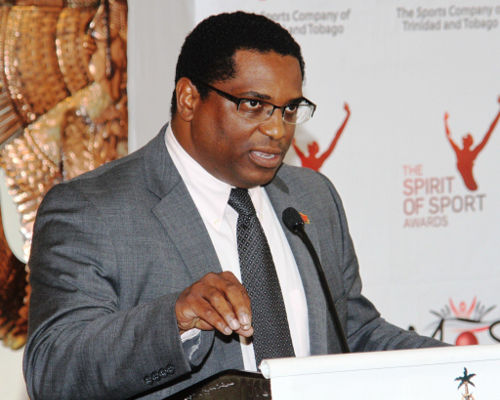 The debt was incurred during the tenure of former local football president Raymond Tim Kee but current TTFA president David John-Williams and his board must take responsibility for the issue ending up in court.
Despite several requests for payment and a demand letter sent on 15 July 2016, according to Phillips' statement of case, the TTFA refused to settle "nor has it proffered any reasonable grounds for failing to do so."
Yet, remarkably, once the matter reached the High Court, the football body didn't even bother to defend itself. The court subsequently delivered "Judgment in default of defence against the defendant."

It is, arguably, part of a cavalier attitude to legal matters by the John Williams-led administration, which can arguably lead to a handful of lawsuits over the next month.
Wired868 was reliably informed that the TTFA's attorneys are handling financial grievances by Hart as well as former technical directors Kendall Walkes and Anton Corneal. And the combined cost of their unpaid wages is believed to be in excess of TT$10 million.
And, although some of the matters precede John-Williams' term in office, the bombastic attitude of the current president was identified as a factor for the frustration of all the potential claimants.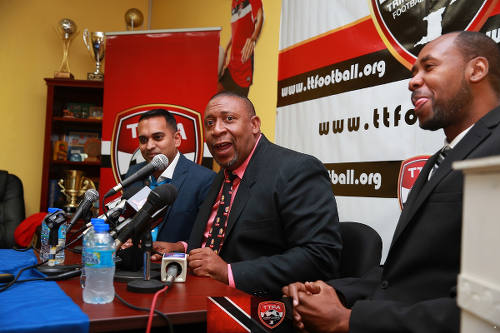 At the head of the queue, though, is United States television giant Telemundo, who are suing for protection of their contract to exclusively broadcast Trinidad and Tobago's 2018 and 2022 World Cup qualifiers to a Spanish-speaking US audience.
The TTFA has refused to accept the validity of the contract, which they are party to after signing their rights over to the Caribbean Football Union (CFU) in 2012. John-Williams, on behalf of the TTFA, argued that the contract should be voided due to a bribe paid by Traffic USA president Aaron Davidson to former CFU normalisation committee chairman Jeffrey Webb.
The High Court granted an injunction to Telemundo, which ensured that the local football body would not interfere with their broadcast rights for recent qualifiers against Panama and Mexico on 24 and 28 March respectively.
Timothy Hamel-Smith SC, who represented Telemundo in the High Court, slammed John-Williams' behaviour in the impasse.
"That is not the conduct of an honest commercial man," said Hamel-Smith. "The conduct of an honest commercial man is that he respects the rights of somebody who is bonafide and he gets what he can get from the people who took advantage of him if he truly believes that."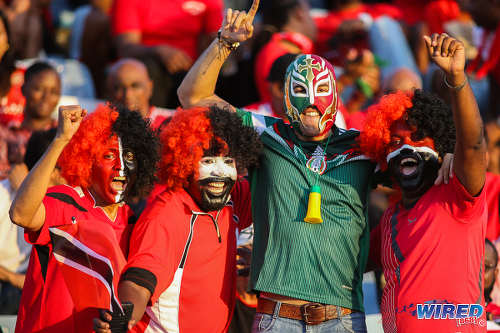 In Phillip's case, it is revealing that, after forcing the general secretary into court to settle a TTFA debt to him, John-Williams and his body did not even attempt to defend their actions.
There is more than a whiff of the stalling tactics that Trinidad and Tobago Super League (TTSL) interim president Keith Look Loy and Central Football Association (CFA) general secretary Clynt Taylor both complained about in their own dealings with the local football body.
Hart, according to close sources, allege that the TTFA owed him five months' salary as well as money for the rest of his contract, which expires in 2018. It works out to close to TT$4 million.
Crucially though, John-Williams repeatedly claimed that Hart was fully paid up while head coach. Both men cannot be telling the truth.
Corneal is owed roughly TT$3.5 million for his contract as technical director as well as reimbursements for money spent on accommodation and stipends for several national youth teams. He left his post, after being unpaid for more than a year, in April 2014.
Corneal's exit occurred more than a year before John-Williams took office. But, again, John-Williams' bullish attitude is believed to have exacerbated matters according to another source close to the coach who steered Trinidad and Tobago to the 2007 Under-17 World Cup tournament.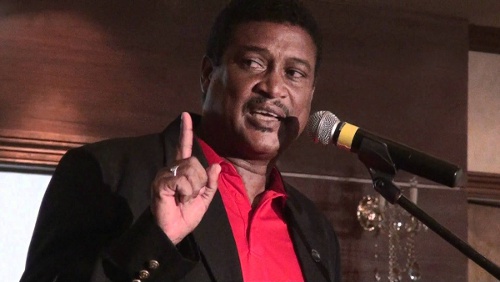 The current president made payments of TT$50,000 and TT$25,000 respectively to Corneal, soon after he took office in November 2015. But relationships soured when John-Williams allegedly decided he did not like the tone of the former technical director—although Corneal was the victim of the football body's financial irresponsibility.
"[John-Williams allegedly told Corneal] you should be happy that you're getting anything at all," a source close to the issue told Wired868, on condition of anonymity. "[Corneal replied] with all due respect, two and a half percent of the money you owe me isn't plenty money."
Walkes, who replaced Corneal as technical director, got even less. John-Williams, he claimed, refused to even acknowledge him as technical director—although, ironically, the TTFA sent Walkes to Brazil to lead the Women's National Senior Team within weeks of the president's election.
The TTFA never paid Walkes since John-Williams took office. As in the case of Telemundo, the new administration simply ignored its contract with the employee.
"If nothing is said to you on anything you try to get from the TTFA, it is just as good as a loud F-U," said Walkes. "Silence speaks volumes. John-Williams never said anything to me [and] he never wrote anything to me. It is as if I never existed.
"The only person who I ever had communication with is [former TTFA interim general secretary] Azaad [Khan]. That is how they were treating me and still treating me."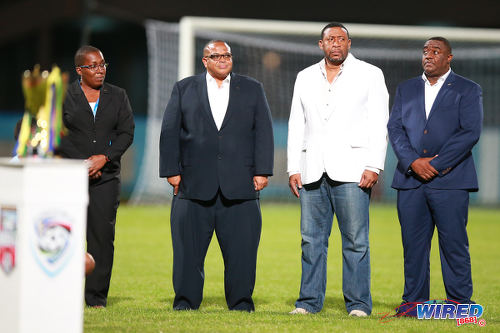 The TTFA fired Walkes—although they still claim he wasn't properly hired in the first place—in April 2016. The former Trinidad and Tobago international and US NCAA coach explained that it was the middle of the US university term and the timing meant there would be no job openings in his old field for months.
In the meantime, Walkes' renewal for his United States Soccer Federation 'A' licence coaching badge came up. He said he was required to provide proof of his international experience as a player for Trinidad and Tobago as well as his role within the football body as technical director.
Walkes claimed that he wrote the TTFA to provide him with the necessary information in December 2016 for the requisite information. But a formal response did not come until last week after—with the help of former international teammate Everald "Gally" Cummings—he was able to contact Sport Minister Darryl Smith, who made a personal intervention.
Even then, a frustrated Walkes, who is assisting with coaching at the Philadelphia Union youth teams and their subsidiaries, thinks the information provided to him might be insufficient.
"Without my file being complete, when you go into the digital coaching centre I would be graded as a 'B' license coach," said Walkes, "because I have not provided enough authentication to get my 'A' license renewed. And if that goes until a certain time, I will have to pay over US$4,000 to get my license from scratch.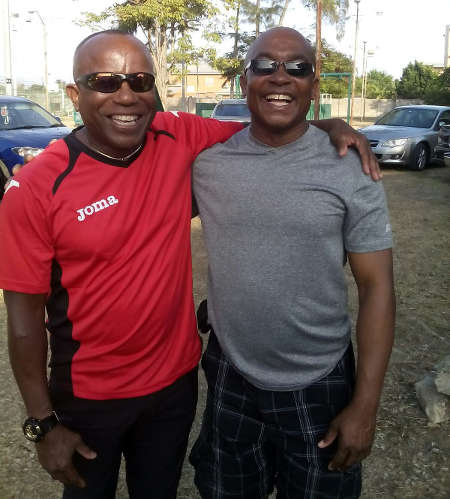 "So, as far as I know, I am in the system as a 'B'… I explained that to Azaad Khan and it still took between December of last year to last Thursday to superimpose some information for me on a letterhead because they didn't want to do it.
"I explained to the TTFA and the TTOC (Trinidad and Tobago Olympic Committee) why I wanted this letter. Brian Lewis never responded to me. I sent it to Anthony Creed at SPORTT and he never responded to me."
Walkes said he certified over 130 coaches in Trinidad during his time as technical director. It is a process that he said has not continued under his successor, Muhammad Isa.
Now, he is left incensed at the treatment meted out by his countrymen, which threatens to even affect his livelihood.
"I wasn't a guy who just happened to play for Trinidad after a good domestic season," said Walkes. "I was a constant presence in the Trinidad and Tobago team for years and I have well over 50 caps. If they want to verify that they can talk to Gally or Steve David, Ron La Forest, Selwyn Murren…
"There are 12,000 'A' level coaches in the entire country [in the United States]. It is a privileged license to have and I have had my 'A' license since 2000… I cannot do State level coaching courses to earn money because my 'A' is not updated…"
On Monday 10 April, FIFA president Gianni Infantino is due to visit Trinidad and John-Williams will take him on to courtesy calls to President Anthony Carmona and Prime Minister Dr Keith Rowley.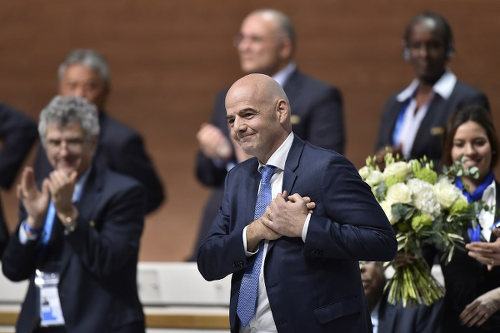 Wired868 understands FIFA has increased FAP payments to national associations from US$250,000 per year to US$750,000 plus another US$140,000 for national team travel. This figure has not been confirmed by FIFA or the TTFA.
If accurate, it is a whopping climb from the annual subvention offered by Infantino's predecessor, Sepp Blatter. Ironically, this funding—and, in particular, the lack of oversight regarding its use—was fingered as one of the ways that Blatter bought votes from national associations.
The FAP money means the TTFA can run its house without needing a cent from the government or commercial sponsors—the local football body often requested TT$6 million per year from the government although, in a best case scenario, they would hope to have a war chest of around TT$10 million.
But, if the complaints of Phillip, Hart, Corneal, Walkes, Look Loy, Taylor and Telemundo, have any merit, money is the least of the problems facing the John-Williams-led TTFA. It is about the shortfall in respect, integrity and appreciation for the efforts of employees and stakeholders as well as for the democratic process.