Hold your breath. The Trinidad and Tobago National Senior Team will have the additional pressure of altitude when they travel to face one of their most formidable opponents, the United States, in their next Russia 2018 World Cup qualifying match on 8 June 2017.
The United States Soccer Federation (USSF) announced today that it will host the Soca Warriors in Commerce City, Colorado at the home of Major League Soccer (MLS) team, Colorado Rapids. The venue is 5,223 feet above sea level.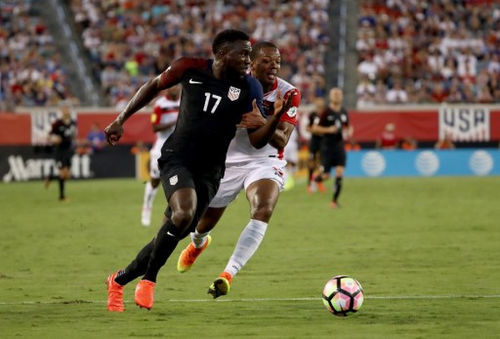 Trinidad and Tobago defender Mekeil Williams should feel at home as he is in his second season at the Rapids. But for the rest of the squad—and, in particular, the home-based players who live at sea level—it could mean the customary issues of strength and stamina while playing at altitude, as a result of the reduction in oxygen pressure.
In 10 attempts spanning 52 years of World Cup qualifying football, Trinidad and Tobago have never managed a single point at altitude.
The Warriors lost all seven trips to San Jose and Cartago in Costa Rica—at 3,845 and 4,707 feet above sea level respectively—with 18 goals conceded and a solitary item scored  – by Jerren Nixon 21 years ago in 1996.

There have been just three trips to the Azteca Stadium in Mexico City, which is 7,350 feet above sea level, and those ended  in 7-0, 3-0 and 2-1 defeats. Winger Hayden Tinto scored Trinidad and Tobago's lone goal in Mexico City in 2009.
It is not unusual for the USSF to try to gain maximum advantage from playing at home by taking visiting teams to the most uncomfortable city they can find. In this case, however, the "Yanks" might be looking beyond Trinidad and Tobago.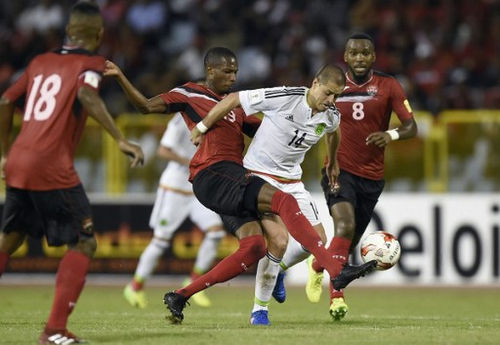 On 11 June, the United States travel to face group leaders, Mexico, at the Azteca Stadium and coach Bruce Arena hopes to use Colorado to prepare his team for Mexico City, which is just over 2,000 feet higher than Commerce City.
The United States will prepare for the Warriors with a friendly in Utah—at 4,449 feet above sea level—as well as with a week-long training camp at altitude before their June qualifier.
It would make sense for Trinidad and Tobago head coach Dennis Lawrence to do likewise but he will obviously need the support of  the Trinidad and Tobago Football Association (TTFA). However, those of his players who are in Eastern Europe, Asia and the MLS will still be in their domestic seasons and may not be released by their clubs.
Winger Levi Garcia, forward Willis Plaza and midfielders Khaleem Hyland and Andre Boucaud, as well as Pro League players like goalkeeper Jan-Michael Williams, defenders Curtis Gonzales, Daneil Cyrus and Carlos Edwards and striker Jamille Boatswain should all be available, pending release by their club.
And, on the bright side, coming only three days earlier, the Colorado trip could mean that the Warriors are well acclimatised for their own excursion to San Jose, which is some 2,000 feet lower.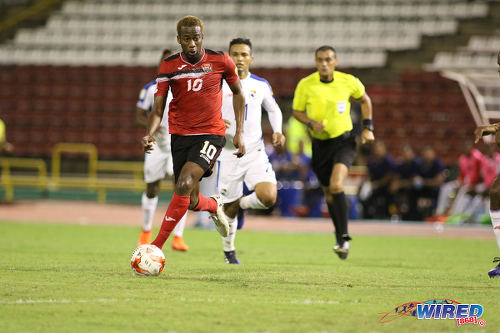 Trinidad and Tobago's last match at altitude went well enough as the Warriors held Mexico 3-3 in an international friendly at Salt Lake City, Utah on 4 September 2015, under then coach Stephen Hart.
The Warriors, who trail the fourth-placed USA outfit by one point at present, can feasibly be cut adrift if they fail to pick up a point in their next two matches.
As Mexico, Panama, Costa Rica and the United States all have home matches, the gap to fourth—and a FIFA Play-off contest against Asia's fifth-placed team—could stretch to over four points if results go against the Warriors.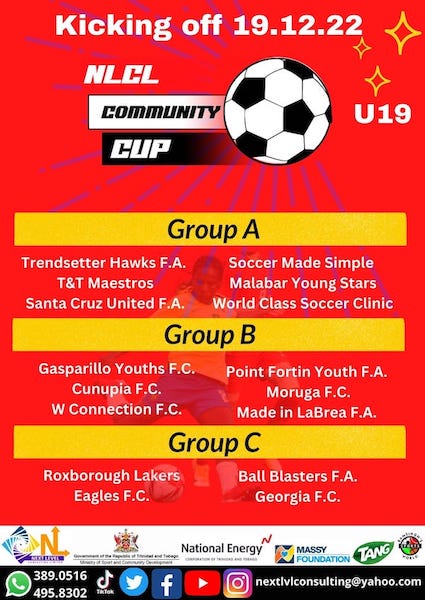 At present, the Asian representative looks likely to be either Australia or Uzbekistan.
Altitude or not, Trinidad and Tobago have not managed a point in the United States since Hutson Charles' late equaliser in a 1-1 tie in California on 13 May 1989.
If captain Kenwyne Jones and company want to follow in the footsteps of the history-making 2006 Warriors, they might need to create their own history at altitude.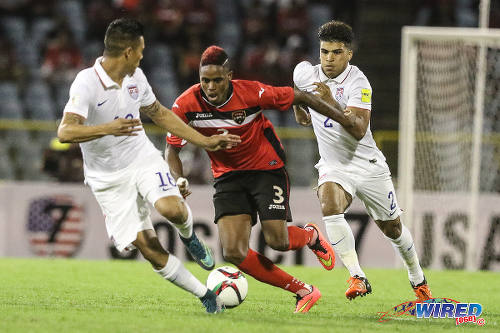 The skipper's namesake, Joevin Jones, vowed that the current national team will fight to the final whistle.
"We have six games to go and everything to play for," Joevin told the TTFA Media. "Playing on the road in the next two games is going to be a challenge but I believe in the squad and the coaching staff.
"And I think once we can keep our heads together and continue working hard, then we can get some points on the road and set things up for our next set of games in Trinidad."
The Women Soca Warriors might wonder what all the fuss is about, though. On 8 November 2014, the Trinidad and Tobago Women's National Senior Team managed a goalless draw in Quito, Ecuador, which is 9,350 feet above sea level—and comfortably 2,000 feet higher than the Azteca.
Sadly, the heroic result was wasted as the Women Warriors fell 1-0 to Ecuador in Port of Spain a month later to miss out on a maiden appearance at a senior FIFA Women's World Cup.