Time was when, if yuh neighbour house on fire, yuh used to throw water on your own. Not anymore, not in politics anyway. Nowadays, if yuh political neighbour house on fire, yuh does throw pitchoil.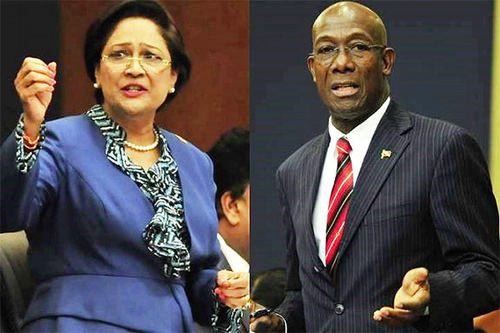 I thought that was the hidden message in an unpublished letter sent to Wired868 by Garvin Heerah, former head of the National Operations Centre. The bush fire season is moving slowly but steadily towards us, says the letter. And if we give it an inch, it will take miles and miles of forest with it and, if we are unlucky, many lives as well.
I thought this good gentleman, who once sat in on former PM Kamla Persad-Bissessar's National Security Council meetings, had got an ess. Has he been spying on Abu Bakr and the Jamaat-al-Muslimeen? Maybe he intercepted some tell-tale communication passing between, say, the rival Unruly Isis and Rasta City gangs in Central Trinidad. Or he somehow came by a dispatch from the Middle East intended for certain eyes only?
His letter tells us that: "There will also be, particularly during March and early April, increased browning of weeds, grass, bush and some forest specimens, thus increasing bush and forest fire potential during the period."
And pointing to "an increase in the number, duration and intensity of very hot days and nights which can lead to short-duration hot spells," he calls on the Ministry of National Security to "prompt the process by calling a special meeting with all the actors and reviewing each agency's readiness for the 'fight.'"
The list of agencies includes the Trinidad and Tobago Police Service and the TTDF (Army, Coast Guard, Air Guard and Reserves) and the Office of Disaster Preparedness and Management and the Tobago Emergency Management Agency but, puzzlingly, it includes WASA and the regional corporations as well.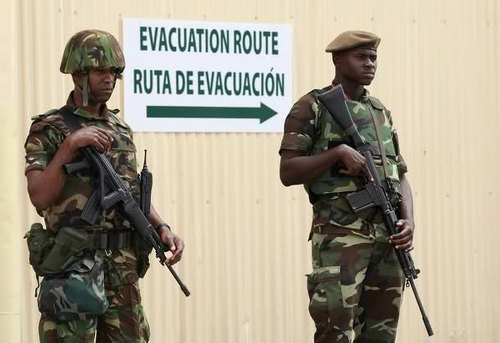 "We should not be sitting idly by," Heerah warns, "twiddling our thumbs and marking time."
But Heerah has no information about another April Revolution (1970) or another July 27 (1990). Or if he does, his letter never moves from the literal to the figurative. It could so easily have.
It comes at a time when every UNC shadow minister have a gun…or a Molotov cocktail. But (s)he doesn't have to use it; the PNM posse are increasingly practised hands at shooting themselves in the foot… with a little help from their leader. If it's not Finance with a 'no riot' comment, it's the AG with whatever comes out when he opens his mouth. Or Education, ditto.
Smelling blood—and smoke—in the PNM mansion (1, Alexandra Place?) the UNC neighbours are massing on the pavements, lighters and Molotov cocktails in hand.
And Rowley continues to bungle everything.
First there was FATCA, a battle the UNC lost—and, not for the first time, won!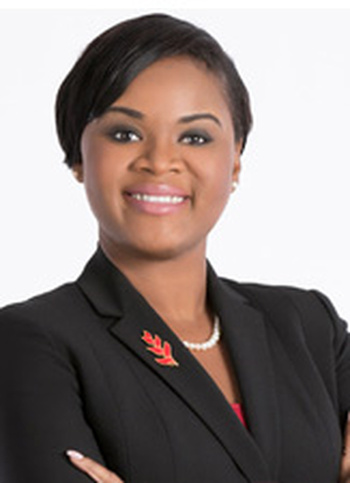 Then there was the I-not-in-your-bedroom misjudgement, which did the PM's image no good. And before you could say 'Bring back Patrick Manning,' we were hearing that the death penalty doh stop no murder buh we pardnering with Ramesh Lawrence Maharaj to break a few neck.
Following almost immediately was the Cudjoe girl's announcement about the high-handed dissolution of the TDC, designed exclusively, some say, to strengthen the PM's hand in ongoing negotiations with Sandals.
And the last straw was the surreptitious drawdown of another billion from the Heritage and Stabilisation Fund.
Bush fires a-plenty!
As if emails haven't got him in enough hot water already, the Prime Minister, with smoke up his nose, takes the unusual step of emailing a Letter to the Editor to defend one of his decisions.
Ahem! Is there still a Minister of Communication? Is he being paid to perform in that position or merely to hold the office? Handsomely paid between 2010 and 2015, KPB's UNC ministers are still on the job.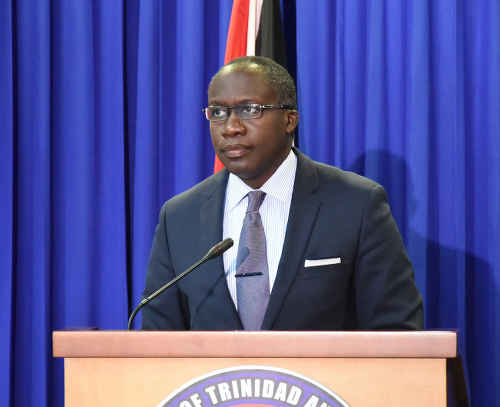 Tabaquite MP Surujrattan Rambachan trumped the PM the following day, his missive about the FCB IPO designated Letter of the Day. And Rambachan had been in the news pages on the day Rowley's letter was read, remarking that Govt is fiddling while the economy falls/fails.
His parliamentary colleague, PM-in-waiting Beau Tewarie, had joined a financial analyst and a trade union representative to accuse the government of fudging the unemployment and other economic figures.
Senators Gerald Ramdeen and Wayne Sturge too had earlier called a news conference to denounce the steady advance of dictatorship in T&T. And a week later, Ramdeen was back, first slamming the AG on his judge only proposal and later, partnered by Naparima, castigating him for disrespecting the nation's judiciary.
The ex-PM was clearly banking on massive public support when she pointed fingers at Scotiabank for "digging out our eyes" (NB the naytion would probably have preferred 'digging out we eye') by consistently increasing fees so as to rake in obscene profits every year.
And ex-future PM Roodal Moonilal talked about exorbitant fees paid to a government-hired lobbyist so that certain people could get kickbacks. He would later note that the same PNM now negotiating with Ramesh to reintroduce hangings had not supported the move when they (the UNC) proposed it.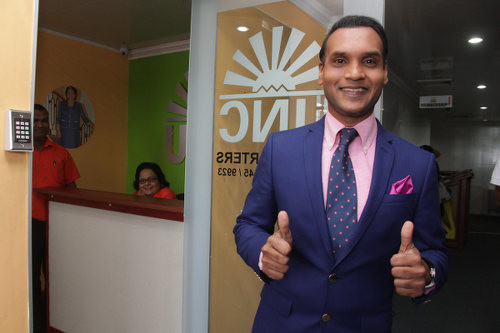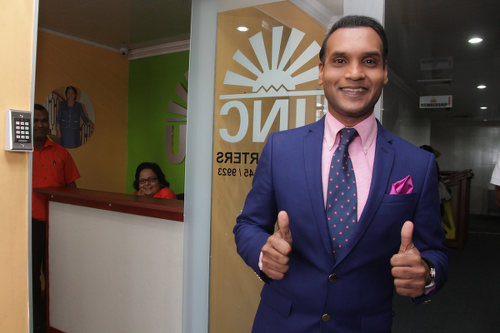 Like Devant Maharaj and Rudy Indarsingh, Princes Town MP Barry Padarath doesn't need an excuse to try for the spotlight. Last week, the former PM personal assistant wanted to find out from National Security Minister Edmund Dillon how many men from the TTPS are in the Child Protection Unit. He says the Minister didn't give him an answer, which surprises him.
It shouldn't. Protective services do fall under National Security's purview, don't they?
Protection was also on the mind of former Health Minister Fuad Khan but he was referring to firearms this time, not to the FPA. He implied that WPC Nyasha Joseph might have been still alive if a decision had been taken to allow police officers to take their guns home.
Oil prices had been very high for a spell with no impact on the HSF while Kevin Ramnarine was energy minister. This week, he stepped up to the mic to ask the current Finance Minister to explain why he is taking more money out of the HSF and what he proposes to use it for. Do as I say, not as I do.
Imbert hasn't replied yet but he's not one to put water in his mouth to talk. So don't be surprised if there's a letter in tomorrow's paper asking Ramnarine to tell the country what he did with the money he got from some source which Imbert might well identify for us.
Maybe Finance will also try to kill three birds with one stone and respond to the comments made by UNC MP's Tewarie, Rambachan and Tim Gopeesingh, who claim to be "worried about how the Rowley-led Government is mismanaging the economy."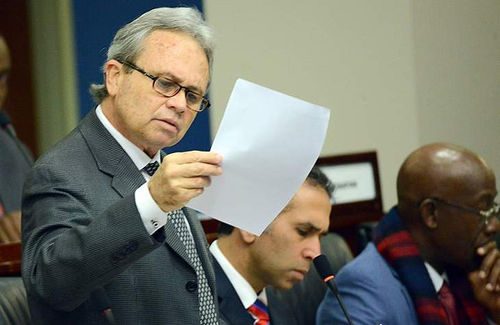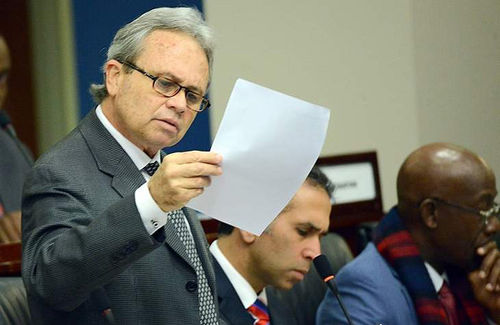 They are also very worried about "how our country is going to repay such a high debt in the absence of confidence, economic growth and with prosperity nowhere on the horizon."
They needn't worry; there's no relief on the horizon either, says the Meteorological Office. The UNC can continue to try to dupe the electorate with smoke and mirrors. But if the PM and the PNM can't prevent large numbers of people from being fired, they probably can't keep the country from imploding and will be in no position to weather the coming storm.