Former Manchester United star and Trinidad and Tobago World Cup 2006 captain Dwight Yorke was not turned back from Florida nor was he denied access to the United States due to President Donald Trump's controversial "travel ban", which was already stayed by the US courts.
Instead, according to Trinidad and Tobago Government sources, Yorke was allegedly denied the opportunity to fly through Miami—in transit—due to a visa issue. The US Embassy subsequently released a statement.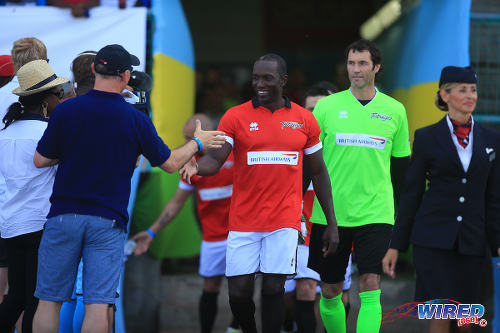 The 45 year old Yorke, who is his country's most celebrated footballer, was attempting to leave Qatar for Trinidad via Miami. He never dealt with US Immigration directly at all and, according to sources, was not allowed to board a flight to Miami since he "did not have the appropriate visa."
Yorke told the UK Sun newspaper that he felt "like a criminal."
"I couldn't quite believe what was happening," Yorke told the Sun. "I have lost count of the number of times I have been to America, I love the country, yet I was being made to feel like a criminal.

"I had bought my ticket and checked in and was about to get on the flight when I was stopped by two officials.
"I thought 'what is happening here?' They told me there was a visa problem and a red flag had come up against my name because of an Iranian stamp in my passport."
Yorke subsequently re-booked his flight to Trinidad using another transit point.
Yorke's travel woes became international news after his media colleague and former Sky Sports presenter, Richard Keys, tweeted: "Well done @realDonaldTrump. Man U ambassador Dwight Yorke denied transit access to Miami cause he has Iranian stamp in passport. #crazy."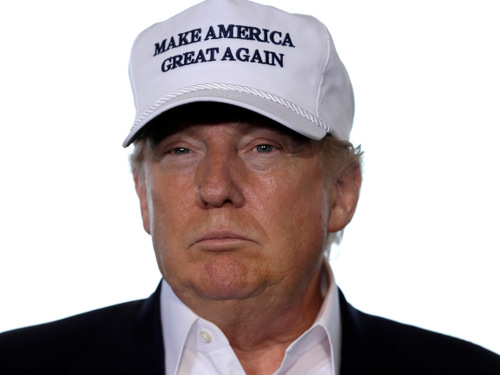 However, there is no evidence to suggest that Yorke's problems were related to Trump's controversial and short-lived travel suspension.
Keys and Yorke both work for beIN Sports. Yorke, according to Britain's Mirror newspaper, played in a charity match in Tehran, two years ago, alongside former Brazil World Cup winner Roberto Carlos and Portugal legend Luis Figo. Money from that exhibition game, which featured members of the Iranian national team, was donated to sufferers of multiple sclerosis.
On 27 January 2017, Trump signed an executive order that placed a 90-day visa suspension on travellers from Iraq, Syria, Iran, Libya, Somalia, Sudan and Yemen. The order exempted certain visa categories from the ban as well as person's fleeing "religious persecution" from the predominantly Muslim nations.
Trump's executive order was subsequently thrown out by the US courts, although he has vowed to craft a new one by next week.
Editor's Note: Click HERE for the US Embassy statement.