Sports and Games FC Santa Rosa clinched their maiden National Super League (NSL) Premiership Division title yesterday, as they defeated Real Maracas FC by a 2-nil margin at the Marvin Lee Stadium, Macoya.
"As I always tell the boys, goals win matches but defence wins titles; and we saw it today," Santa Rosa coach Keith Look Loy told Wired868. "This is a title that has been 24 years in the making. We were 24 years as a club on the 19th of September, this year. But more specifically it has been five years in the making since this is our fifth Super League season.
"It's a long standing project and we are happy with the progress. As I said in our [prize giving] function yesterday, jackass does reach where horse does reach. And often times the jackass will reach more safely because the jackass isn't running fast…"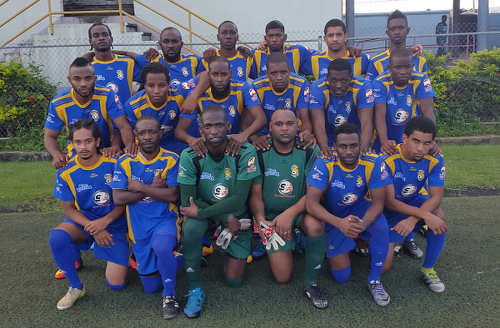 And Keith Look Loy's charges weren't exactly bolting out of the stables yesterday either, as their relegation-threatened opponents fashioned a couple of presentable opportunities within the first 15 minutes.
However, as the old adage goes, "slow and steady wins the race" and Rosa's steadiness punished the wastefulness of Real Maracas attacker Kheelon Mitchell to win the match and the all-important Premiership race.

The speedy Mitchell posed a threat to Rosa's defence all game with his powerful running and he really should have put his name on the score sheet in the first half.
First in the tenth minute, Mitchell inexplicably dragged a left-footed shot wide from close range after he collected the ball in his own half and parted the Santa Rosa defence like the Red Sea. Then, near the half hour mark, Mitchell was thwarted by the legs of Santa Rosa custodian Kitwanna Manning in another one-on-one opportunity.
But Real Maracas had already fallen behind when Manning spread his long frame to stop Mitchell, as the hosts showed they did not need as many bites at the cherry.
In the 17th minute, Santa Rosa's two leading scorers combined to perfection as Rashad Griffith set up fellow attacker Keron Clarke with a precise cross from the right flank. Clarke was free like a bird inside the penalty area and he probably said "thank you very much" as he beat goalkeeper Erskine Johnson with his header.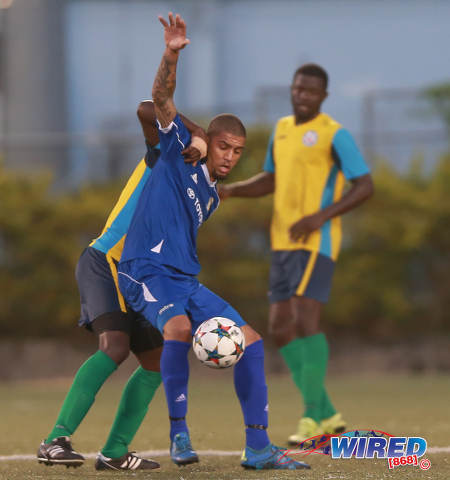 Santa Rosa's opening goal resulted from their guests' failure to deal with a set piece, and Real Maracas interim coach Marlon Charles was far from pleased with the way his team coped with dead ball situations yesterday.
"What I said to the players was, 'Santa Rosa only scored the goals because we weren't being alert'," said Charles. "Anytime they had dead ball situations we were never alert."
Santa Rosa midfield schemer Shaka Pilgrim really did terrorise Real Maracas with set pieces all evening. And in the 40th minute, defender Jabari Brathwaite nearly spliced the ball into his own net as he tried to prevent a Pilgrim corner from reaching Griffith at the back post.
While Pilgrim was causing mayhem with his teasing set pieces, Maracas playmaker Ryan "Fry" Stewart was just trying to get Santa Rosa defensive midfielder Durwin Ross out of his eyesight.
Fry enjoyed a few neat passages of play with the likes of Mitchell and Kevin Jeffrey in the first half. But in the second half, it is fair to say that the diminutive Santa Rosa midfielder had a stylish Fry in his pocket.
Ross, who is a St Vincent and the Grenadines international, copped Santa Rosa's 2016 MVP award on Saturday. And yesterday, the feisty midfielder showed his worth as he stamped his authority on the game despite not featuring on the score sheet.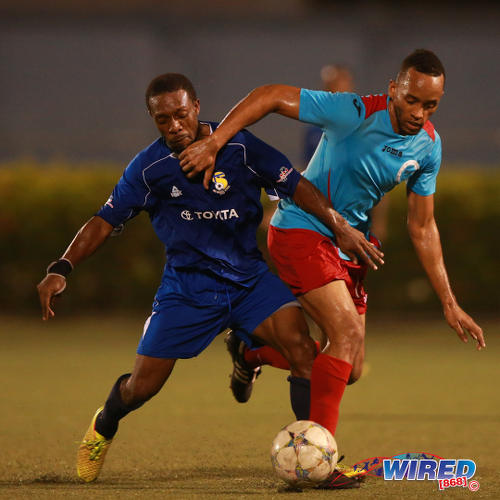 Wherever Stewart went, Ross followed him like a shadow. And the Rosa midfielder was often able to nick the ball away from Stewart when he tried to engineer attacks.
"This is the second match [he has nullified Ryan Stewart] because he marked him out in the away game when we beat them 2-0 up in Maracas Valley," Look Loy said. "If there is a player in midfield who scores goals, or who creates goals, I put Ross on him and that's the end of that… He doesn't allow people space to breathe."
Santa Rosa needed a win yesterday to secure the Premiership title on the penultimate match day. And with second place team Defence Force's 2-nil win over Guaya United probably trickling through at halftime, the hosts looked for some much-needed cushion.
And Pilgrim's set pieces always looked likely to grant his teammates a soft spot to rest their heads.
In the 64th minute, Johnson was forced into a save following a Pilgrim corner, while Griffith headed horridly wide off another set piece, five minutes later.
But the moment "Rosa Nation" was waiting on came in the 81st minute, as Clarke neatly tucked a shot past Johnson following a corner. No points for guessing the corner taker.
Clarke's 15th goal of the season cued wild celebrations and the attacker took his shirt off before gesturing to the modest home crowd.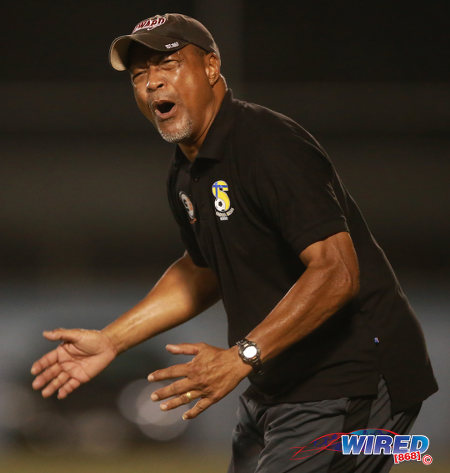 Look Loy knelt to the ground to give thanks while the coach later rallied the home supporters to get behind the team.
"Rosa, Rosa!" was the chant which echoed through the Marvin Lee Stadium and Maracas coach Charles gracefully embraced a jubilant Look Loy before the final whistle.
Santa Rosa realised their fate for the 2016 season yesterday but Charles and company are still unaware of theirs, as they are one of three teams who can drop to the Championship Division on next week's final match day.
Two teams will be relegated to the Championship Division and either Real Maracas (28 points), Queen's Park Cricket Club (QPCC) (28 points) or Bethel United (26 points) will follow the already-demoted Marabella Family Crisis Centre through the trap door.
On Sunday 18 December, Marabella host Bethel, QPCC entertain Rosa and Maracas welcome the high scoring Siparia Spurs to Maracas Valley Recreation Ground.
Maracas will surely have their hands full with the Premiership's leading scorer Andy London. But they will also hope Marabella turns up against Bethel, as the southern team defaulted their match against 1976 FC Phoenix in Canaan yesterday.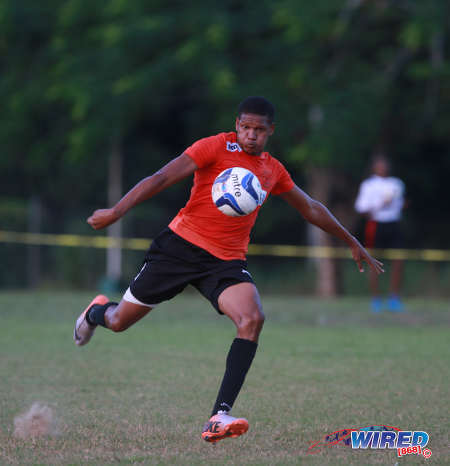 With off-season acquisitions such as Stewart and Marvin Oliver, Real Maracas would have certainly had loftier ambitions for this season. However, they have found themselves in a relegation dogfight for the second straight season.
"There are many factors that I don't really wanna talk about that have caused the team to be where it is," Charles said. "All congrats to Santa Rosa but the focus for us [coming into the game] wasn't on Santa Rosa. It was about us trying to get one of the possibilities which would have been a win or a draw."
On the other side of the spectrum, the Big Cannons have nailed a big target in the NSL Premiership title.
But what's next for the Arima-based club?
"We are going to have to see how we want to fortify the team by bringing more resources in, financial resources and human resources," said Look Loy. "Then we start all over again because nobody respects a champion. Last season, when we could have placed fourth we finished seventh. And we said this year we wanted top four and we did that in spades…
"People are asking if we are going to the Pro League. This is a question of resources. It is also a question of good judgment and politics because I'm still not satisfied that the Pro League is a stable league.
"I'm also convinced that the Super League is sitting on a gold mine and doesn't recognise it."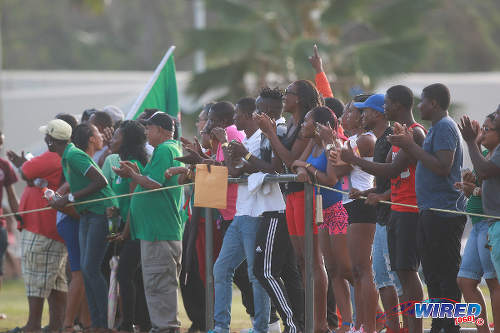 What is that gold mine? Look Loy explained further.
"We as a club are in talks with other [Super League] clubs to establish our own league under the umbrella of the Trinidad and Tobago Football Association (TTFA)… If we are the owners of that league, all clubs which are members will control—what I believe—is a very valuable commercial property which can generate finance for each of its members. And that is the direction we are thinking in.

"One or two clubs cannot do it; people have to see the light. And I don't see any concrete reason why schoolboy football could have a multi-million US dollar deal and have TV showing their matches live, and the Super League which is drawing good crowds and playing good football and is in the communities is suffocating for a lack of financial oxygen. I don't see why that is. I think it's because we don't recognise what we have in our hands."
On Tuesday, Santa Rosa and their Super League counterparts will have the opportunity to chart the way forward in a meeting with the TTFA.
But for now, Rosa Nation could bask in glory.
(Teams)
Sports and Games FC Santa Rosa (4-3-3): 22.Kitwana Manning (GK); 2,Sheldon Nesbitt, 20.Jesse Reyes, 5.Alfie James (captain), 15.Osei Sandy; 8.Shaka Pilgrim (24.Quillon Dick 88), 21.Durwin Ross, 6.Ricardo Cornwall; 7.Rashad Griffith, 14.Keron Clarke, 19.Gary Bart (9.Kevon Cornwall 71).
Unused Substitutes: 1.Darren Shah (GK), 3.Kerron Reid, 10.Keston Henry, 11.Jean-Paul Aqui-Blanc, 23.Anthony Smith, 28.Keon Peters.
Coach: Keith Look Loy
Real Maracas (4-2-3-1): 1.Erskine Johnson (GK); 3.Kerwin Batholomew, 6.Perry Parris, 10.Marvin Oliver, 13.Jabari Brathwaite; 23.Marc Leslie, 8.Marvin Manswell; 18.Kheelon Mitchell, 17.Ryan Stewart (captain), 20.Aaron Peters (21.Christian Thomas 46); 28.Kevin Jeffrey (27.Jeankeon Alexander 67).
Unused Substitutes: 30.Emmanuel John (GK), 5.Anthony Frank, 11.Ricardo Bennett, 12.Curt Danclar, 29.Kwame John.
Coach: Marlon Charles
Referee: Rashby McPhie
Wired868 Man of the Match: Keron Clarke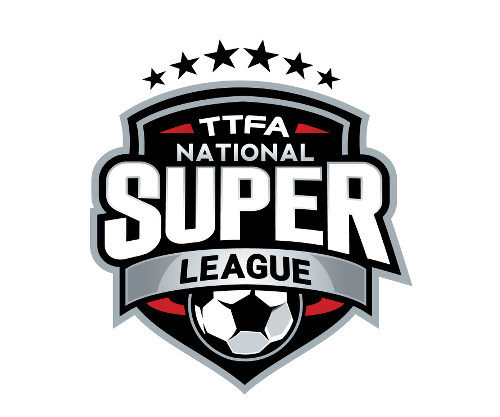 NSL Premiership Division Results 
(Sunday 11 December)
Police FC 1 (Jason Boodram 14), QPCC 2 (Jordan Devenish 11, 71) at St James Barracks;
1976 FC Phoenix vs Marabella Family Crisis Centre at Canaan recreation Ground;
*–1976 FC Phoenix won 3-0 by default;
Bethel United 3 (Densyl James 43, Teejay Cadiz 45, Kevon Woodley 84), Club Sando Moruga 2 (Akeil London 7, David Neptune 62) at Mount Gomery Recreation Ground;
Sports and Games FC Santa Rosa 2 (Keron Clarke 17, 81), Real Maracas 0 at Marvin Lee Stadium;
Siparia Spurs 4 (Andy London 7, Chris Collins 22, Shavon Frederick 73, Matthew Beal 90), Matura ReUnited 0 at Irwin Park, Siparia;
Defence Force 2 (Stephan Antoine 25, Akil Morris 90), Guaya United 0 at Defence Force Headquarters, Chaguaramas;
WASA FC 5 (Nathan Lewis 14, 54, Glen Walker 71, Phillip Nelson 72, Dwight Crichlow 83), Petrotrin Palo Seco 2 (Tigana Sparks 7, Brent Garcia 34) at WASA, St Joseph;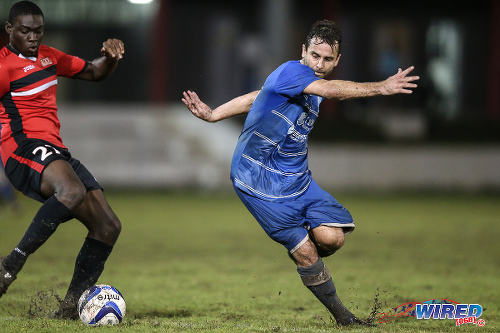 Upcoming NSL Premiership Division Fixtures
(Sunday 18 December)
[All games are scheduled to kickoff at 3:30pm]
WASA FC vs Defence Force, WASA, St Joseph;
Matura ReUnited vs Guaya United, Arima Velodrome;
Club Sando Moruga vs Petrotrin Palo Seco, Grand Chemin Recreation Ground;
Real Maracas vs Siparia Spurs, Maracas Valley Recreation Ground;
QPCC vs Sports and Games FC Santa Rosa, CIC Grounds, St Clair;
Marabella Family Crisis Centre vs Bethel United, Guaracara Park;
Police FC vs 1976 FC Phoenix, St James Barracks.