My musically accomplished friends tell me that to be tone deaf means to be unable to distinguish the difference in pitch between different notes. In common usage tone deafness has a wider meaning, namely a person unable to discern the different nuances of a situation.
We had a local government election on Monday last. Voter turn out in these local government elections (LGE) is usually low in the vicinity of half the turnout at a general election, but the turnout at last Monday's LGE provoked controversy before the facts were known.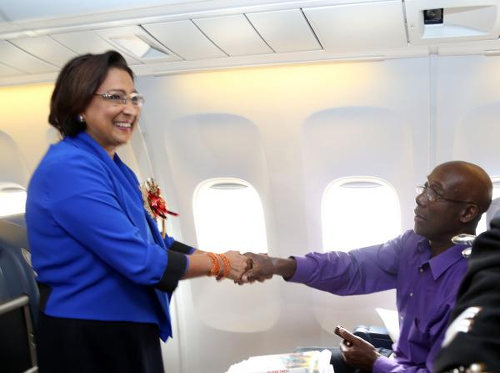 It is now settled that there was an average turnout of 34 per cent, lower than the low average of previous LGE turn outs.
In the Diego Martin Corporation area, in which I voted, the turnout looked pitiful and so it was as the Elections and Boundaries Commission has since reportedly declared the turnout in that area at a shocking 21.8 percent.
Both the PNM and the UNC said things while campaigning and after the results of last Monday's LGE that reveal that they are tone deaf to what the citizens have been saying since the last General Election in September 2015.
Statements of narrow-minded spin, exclusively designed to claim "victory", was the flavour of the LGE night and succeeding days. It is also shocking that little willingness to take a contemplative position going forward was shown when the 2016 LGE felt like a "buss fete"–plenty people invited, hardly anybody turn up.
Stale music causes fete to buss.  Both major parties made the LGE a referendum on the character and suitability of their respective political leaders.  That was stale music because we had that contest two years ago. It produced an essentially "stay as we are result", with a Sangre Grande twist.
The PNM were obviously disappointed and could not conceal that, showing some tension. Its tension probably stemmed from not achieving a final lowering of Kamla Persad-Bissessar, the former Prime Minister, whom the PNM convincingly defeated two years ago in the General Election, into the political grave and covering her over.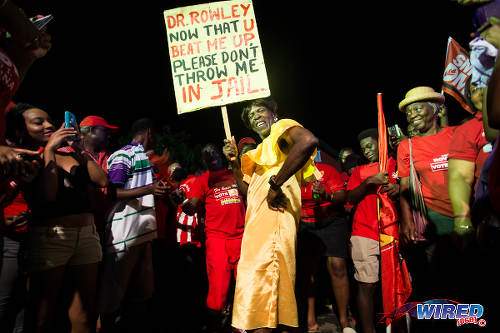 Kamla has remained on as leader of the Opposition. She is in lame duck mode. Like Shakespeare's Julius Caesar, shortly before his assassination, she is burdened with looking around at the "lean and hungry" and the "sleek-headed" men, as well as those watching her with what I would describe as corbeau and blood-shot eyes, maintaining position in case she becomes political carrion to be opportunistically devoured.
In passing, I would certainly not refer to Mickela Panday in any of the terms in which Shakespeare described the conspirators against Caesar, but I must mention her in dispatches about UNC succession.
In the context of an election for close to 130 councillors, the PNM had a net loss of one seat and the UNC a net gain of six seats, some of which it took, not from the PNM, but from third parties as a result of the break up of its former coalition with those third parties, which currently have no clout.
These seat gains and losses are barely significant outside of the Sangre Grande twist where a 4-4 tie in the number of councillors has set up a continuing verbal fight over that Corporation.  It is the overall picture of a greater stay home that is more significant.
With regard to overall results, they hardly constitute a comprehensive PNM "licking" of the UNC and it is an equal delusion to say that they demonstrate a turning of the tide in favour of the UNC and a potential for a UNC victory to come.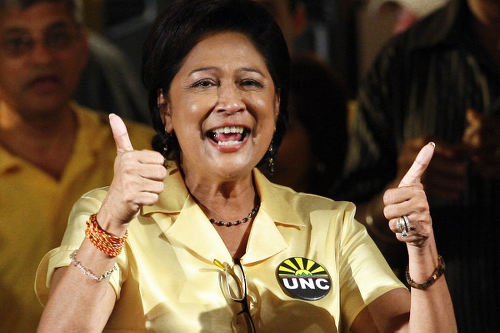 But Kamla has to say that in order to avert her being devoured, along with those of her hand picked courtiers who, by numbers rather than substance, are protecting her from being unseated as Opposition leader.
Earlier this year I commented on the wisdom of the Chairman of the PNM, Senator Franklin Khan, when he supported the departure of a Mayor of Port-of-Spain for suggesting that a female murder victim bore some responsibility for her murder.
In the course of his remarks on television, Chairman Khan then referred to the world changing and warned against "applying 20th Century thinking to 21st Century problems". I expressed the hope at the time that Chairman Khan might influence the residual brutish element in the PNM hierarchy to more enlightened positions.
However, in Khan's zeal to prove a UNC "licking" he went backwards by trying to shoehorn the tie in Sangre Grande into the PNM win column because the incumbent Chairman in Sangre Grande may remain Chairman of that Corporation by operation of law. That constitutes control but it is not a "win" and it is not saleable as such.
Many feel the system is not working. Khan's poorly executed Sangre Grande spin and Kamla's claim of a victory "tide", are the kind of political kicksing that contribute to increasing voter indifference.
Like dem cyar hear or what?