Soca Warriors captain Kenwyne Jones warned today that no player is bigger the game and urged 26-year-old international midfield ace Kevin Molino to "apologise properly" to coach Stephen Hart, the team and Trinidad and Tobago, so all parties can move forward together as they continue their Russia 2018 World Cup campaign.
Molino, an Orlando City player, was dropped from the squad on the eve of their 2017 Caribbean Cup qualifier against Martinique in Fort-de-France on 11 October, after Hart received information that the player broke team rules to attend a nightclub, three days earlier.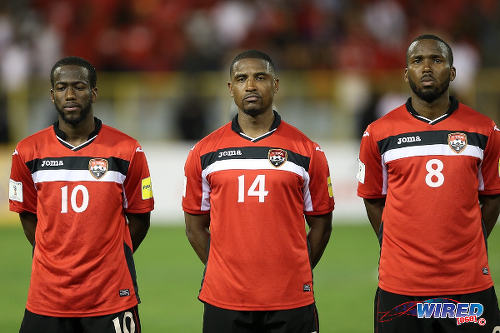 It was Molino's second alleged breach of discipline in roughly a month, after he attended a boat party before the Warriors' World Cup qualifier against Guatemala along with Joevin Jones and Mekeil Williams.
The Warriors were upset 2-0 by Martinique in extra time on Tuesday. And, although Hart and the TTFA have not yet revealed whether further punishment would be meted out, Molino stated on Snapchat that he intends to take a year off from international duty.
The Trinidad and Tobago National Senior Team captain, via his publicist, asked Molino to reconsider his stance and urged him to make peace with Hart instead.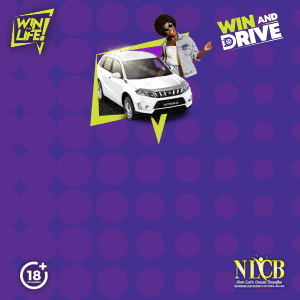 "We all want Kevin to put everything behind him—apologise properly to coach, staff and players and, by extension, Trinidad and Tobago—and move forward together as a unit.

"He has been and will always be a great addition to the squad. But when it comes down to it, this is about representing yourself and Trinidad and Tobago, and nobody is ever bigger than the game.

"At the end of the day, we're hoping that we can all learn from this and get back to the business of football and together make World Cup history again for T&T."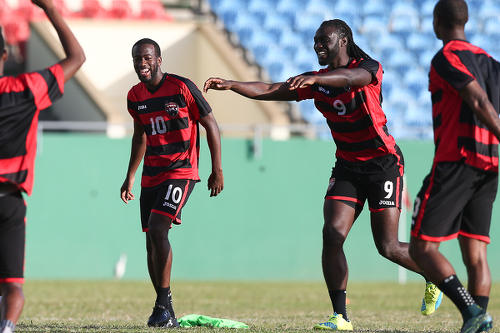 Jones, who turned 32 on 5 October, suggested that Molino's mistake was a drawback of youth and expressed hope that he learns from the furore over his behaviour.
"With every team, there are young, talented players, and they sometimes make mistakes," said Jones. "Coming out of this recent situation, as a player it's important to take away a solid lesson, buckle down and make yourself a better player and a person.
"Some reactions have not been the best, and there has been disappointment across the board, including from fans."
Jones took time too to declare his unstinting faith in Hart as head coach and insisted that his view was shared throughout the dressing room. And the former England Premier League expressed hope that Hart and his coaching staff would still be in charge for the Hex.
"The relationships built over the last three years [have] been paramount to reaching this advanced stage of competition in the World Cup," said Jones, "and the connections have been dynamized with coach Hart's experience and unwavering commitment to the players.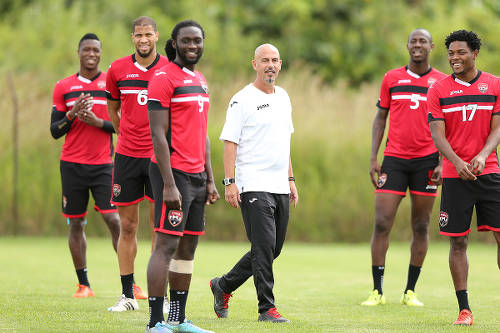 "Moving into the Hex, the players [and myself] sincerely believe that coach Hart at the helm will give the team the best chance to qualify for Russia 2018…
"This is the best team we've had in a while and there's no doubt that we cannot go forward without him."
Jones' vote of confidence in Hart's abilities and backing for his handling of Molino contrasts sharply with the silence from Trinidad and Tobago Football Association (TTFA) president David John-Williams.
Six days after one of Trinidad and Tobago's top international players was dropped—Molino's image is used on the TTFA's Soca Warriors billboards—the local football body is yet to issue a statement on the incident or offer public support for Hart. Even Molino's club, Orlando City, have spoken to the media twice on the incident.
And Jones' claim that the Warriors would be better off with Hart bears shades of the coach's own uncertainty as to whether he would be allowed to see out his contract, which has another two years to run.
Hart is the only men's national coach hired by former TTFA president Raymond Tim Kee who has been able to keep his job so far.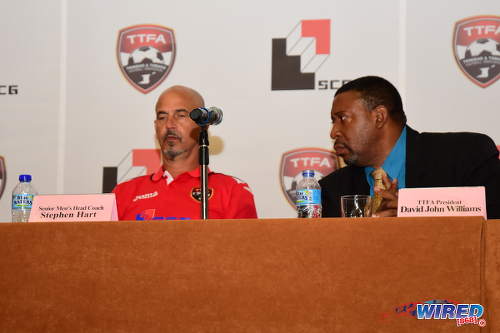 Technical director Kendall Walkes, National Under-20 coach Derek King and National Under-17 coach Ken Elie were all replaced along with Women's National Senior Team coach Randy Waldrum.
There are just four weeks before the Warriors assemble again to play their first match of the Hex against Costa Rica and Jones insisted that the players want Hart there to guide them.
The Trinidad and Tobago captain, who was substituted early in the Martinique affair after injuring two tendons in  the posterior aspect of his lower leg, assured fans that he would be back in time to face Costa Rica. He also thanked Central FC for "facilitating all [his] needs during this period of recovery."
Jones is on loan from Major League Soccer (MLS) team, Atlanta United, to Central at present.
Whether Molino will join Jones and the Warriors for their next international outing is another matter entirely. But the former World Cup 2006 player urged his younger teammate to begin the healing process as soon as possible.