Five goals, three red cards, two penalties and one refereeing kerfuffle. Pro League spectators at the Barataria Recreation Ground on Sunday evening could not describe their outing as dull, although the uneven surface remains the worst in the local top flight competition and certainly inhibits a slick passing game.
At the end of the evening's work, Defence Force put their first points of the season on the board, after a 2-1 win over hosts San Juan Jabloteh. And St Ann's Rangers suggested that their opening win over the Army/Coast Guard combination was no fluke, as they held Morvant Caledonia United 1-1 in the curtain raiser of the double header.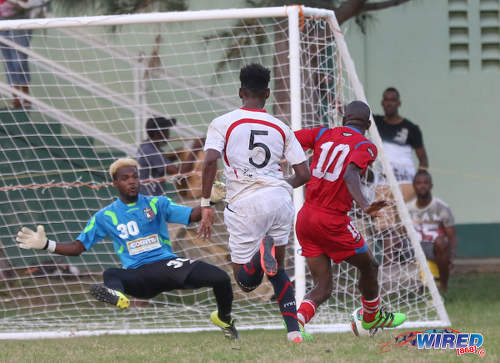 Arguably, the most memorable moment came after the two contests though, as Jabloteh coach Keith Jeffrey, a policeman by profession, insisted that he did not want a female referee for any of his club's future games.
"I am telling you honestly and I will say it again, I am going to ask—I don't care if they victimise me—I don't want no women do [any] game for me," Jeffrey told Wired868. "Their decision making is very poor. The crucial decision where you can win or lose a game, they [are] afraid to make it."
Ironically, referee Crystal Sobers did just that. Only the "crucial decision" yesterday went in favour of Defence Force.

In the 86th minute, Sobers pointed to the spot after Jabloteh defender Aquil Selby blocked a cross with his hand. And, challenged verbally by Jabloteh captain Damian Williams, she flashed a red card too.
But then football coaches—with all due respect—aren't always at their levelled-headed best immediately after a defeat.
There were some big refereeing calls in the opening contest too, as referee Keilon Bacchus ejected Morvant Caledonia attacker Jameel "Shooter" Neptune and St Ann's Rangers defender Shakiyl Phillip after a flare up in the second half that nearly descended into a mass brawl.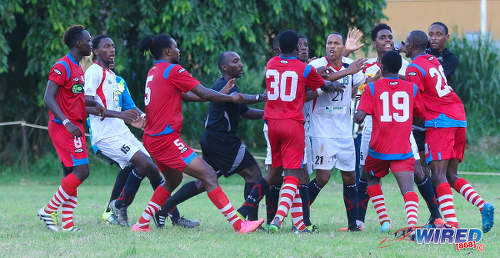 Both teams were locked at a goal each at that point, as Neptune's first half strike was nullified by a close range finish by Rangers defender Devon Drayton, three minutes after the interval.
Morvant Caledonia and Rangers each had chances at a winner, only for their first round heroes to miss the mark.
"Eastern Stallions" right back Kareem "Tiny" Joseph tried to recreate his super free kick against Point Fortin Civic last weekend but hit the Rangers bar instead. And Sedale McLean had an even better chance but could not beat teenaged Morvant Caledonia goalkeeper Stephon Seepersad from the penalty spot.
At the final whistle, Morvant Caledonia coach Rajesh Latchoo and Rangers coach Anthony Streete might have been happy enough to continue their unbeaten starts to the truncated 2016/17 season.
There was always likely to be more of an edge about the second affair, as the "Teteron Boys" tried to rebound from a humbling opening 2-0 loss to Rangers.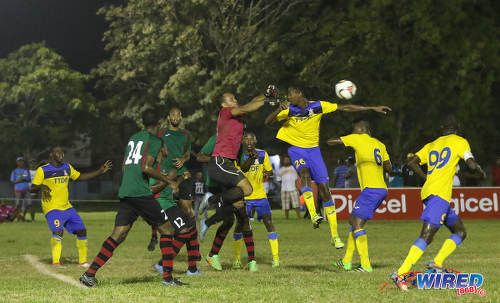 "I think after last week it was a kind of bitter [feeling] because throughout the pre-season, the guys have been playing good [football]," said Defence Force coach Marvin Gordon. "We went back to the drawing board this week and we worked real hard. I talked about the attitude, the energy level and that kind of thing, and the guys came out tonight and gave a good performance against a good Jabloteh team."
Last season, Jabloteh won both league games at Barataria—against Civic and Defence Force—only for other clubs to refuse further assignments there, citing security concerns and the condition of the dressing room and field.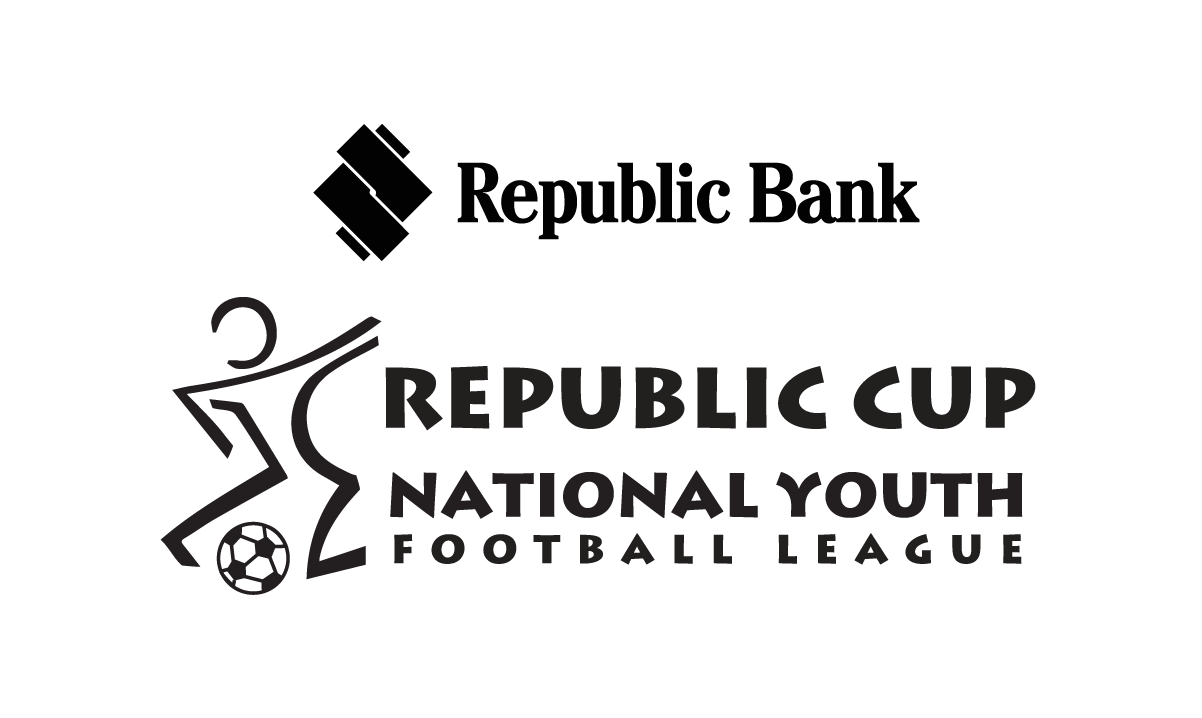 The objections seemed a tad contrived and Jabloteh have since won the right to resume hosting matches in Barataria this season. But, judging from last night's performance, the element of surprise might be gone. Jabloteh were marginally better but Defence Force ground out their result and it was hard to fault them the three points.
Jabloteh utility player Noel Williams, who started alongside new signing Willis Plaza upfront, muffed an early opportunity for the hosts, only for the Army to go ahead through a flicked header by captain Jerwyn Balthazar off a Kerry Joseph free kick in the 33rd minute.
Jeffrey was incensed Defence Force won the free kick in the first place and pointed out that opposing striker Devorn Jorsling pressured Sobers to make the call by holding the ball on the ground.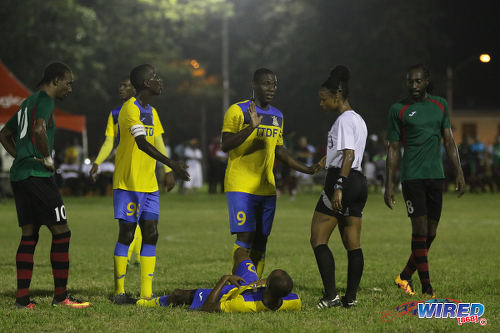 "The free kick was a poor decision because they are not applying the laws of the game," said Jeffrey. "How could a man fall [and] hold on to a ball, wrap it around his hand; or he kicks away the ball when you blow and at no time, you warn him and tell him the next time you try to kill time you will penalise him?"
The free kick might have been debatable. But then nobody in the Pro League wins more of them than Jorsling—no matter the name or sex of the referee.
His success in getting those calls comes from an elastic first touch, experience and broad shoulders, which make it difficult for defenders to see the ball once he has it under control.
It is far from a foregone conclusion to say a male referee would not have awarded it.
The Defence Force should have doubled their advantage, three minutes into the second half, but midfielder Hashim Arcia missed a simple half volley from inside the six yard box—albeit on his weaker left foot—off another fine Joseph cross.
Gordon admitted that he is frustrated with the returns from the versatile attacker who they lured from W Connection last season. But he vowed to continue waiting on Arcia to recapture the form that earned the player three national caps, four years ago.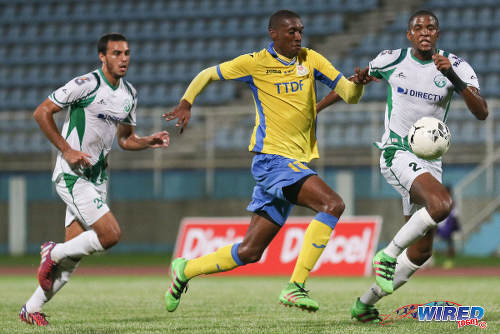 "Hashim is going through a real bad patch but I know he would find himself," said Gordon. "We have definitely not [seen the best of Arcia at Defence Force yet]. I think to the end of the season last year he scored two critical goals against W Connection in the League and in the knock out for us to win. But that was just a glimpse of his brilliance.
"Throughout the pre-season he has been brilliant. But then at the start of the season against Rangers and [last night] again you see just little glimpses…
"But as a coach, I am backing him 100 percent and I will always put him on the park. Because I know the [quality] of player he is."
Jabloteh were growing stronger by the minute and Plaza, a former Pro League champion with Central FC and 2015 CONCACAF Gold Cup striker, was getting closer to his first goal since his return to Jabloteh in the off-season.
Twice, Defence Force custodian Sheldon Clarke reacted sharply to deny Plaza from half chance in the second half. But Clarke had no answer in the 75th minute, as Plaza rose majestically to meet a cross from overlapping right back Jevon Morris with a firm header home at the near post.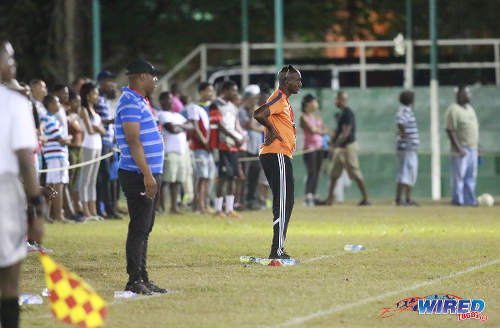 By then, Jamal Gay had joined Plaza upfront and, if there was going to be a winner, Jabloteh were the leading candidates.
Then Sobers intervened. Decisively. But for the Defence Force.
Joseph and right back Marvin Jones combined down the right flank before arrowing a cross into the area, which struck Selby on his raised hand.
The referee pointed to the spot. Williams objected passionately and received a red card for his troubles.
"The penalty to me was a good penalty," said Jeffrey, who also admitted that Sobers was right to eject his captain.
Gordon, who credited the response of his players and coaching staff to their opening defeat, made time to sympathise with the losing team.
"I wouldn't take away anything from Jabloteh because they really showed up as well and played a really good game too," said Gordon.
It was still hard for Jeffrey to swallow.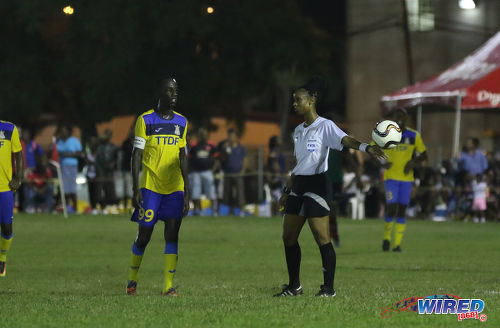 "When you look at the two goals that were scored against us, both goals were [against] the run of play," said the Jabloteh coach. "I think we were the more dominant team in the game today. We did a lot more [than Defence Force] for the 92 or 93 minutes."
But Jabloteh did not do enough for the points. Sobers notwithstanding.
(Teams)
Defence Force (4-2-3-1): 25.Sheldon Clarke (GK); 13.Marvin Jones, 6.Rodell Elcock, 3.Jamali Garcia, 26.Justin Garcia; 17.Curtis Gonzales; 12.Jemel Sebro (19.Thurlani George 81), 99.Jerwyn Balthazar (captain), 10.Hashim Arcia (18.Sean Narcis 68), 23.Kerry Joseph (8.Christopher Durity 87); 9.Devorn Jorsling.
Unused substitutes: 1.Andre Marchan (GK), 2.Glynn Franklin, 5.Devin Jordan, 15.Brandon Fountain.
Coach: Marvin Gordon
San Juan Jabloteh (4-2-2-2): 30.Shemel Louison (GK); 18.Jevon Morris, 21.Aquil Selby, 24.Adrian Reid, 6.Akeem Benjamin; 11.Damian Williams (captain), 8.Keyon Edwards (12.Kion Joseph 66); 16.Brent Sam (23.Kennedy Hinkson 81), 10.Tyrone Charles; 19.Noel Williams (7.Jamal Gay 66), 9.Willis Plaza.
Unused substitutes: 35.Andrew Durant (GK), 5.Elijah Manners, 15.Jerome McIntyre, 17.Josiah Trimmingham.
Coach: Keith Jeffrey
Referee: Crystal Sobers
Man of the Match: Devorn Jorsling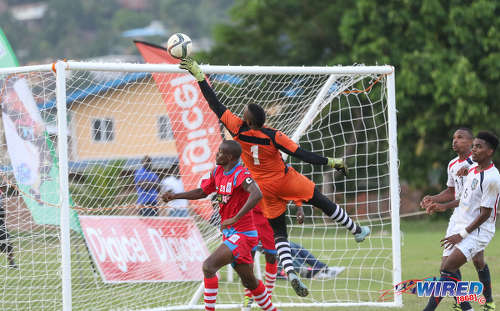 Pro League results
(Friday 7 October)
Club Sando 1 (Kemuel Rivers 47), Central FC 2 (Darren Mitchell 59, 89) at Mahaica Oval;
Point Fortin Civic 0, Ma Pau Stars 2 (Elton John 31, Jason Scotland 38) at Mahaica Oval;
(Sunday 9 October)
St Ann's Rangers 1 (Devon Drayton 48), Morvant Caledonia United 1 (Jameel Neptune 41) at Barataria Recreation Ground;
San Juan Jabloteh 1 (Willis Plaza 75), Defence Force 2 (Jerwyn Balthazar 33, Devorn Jorsling 88 pen) at Barataria Recreation Ground;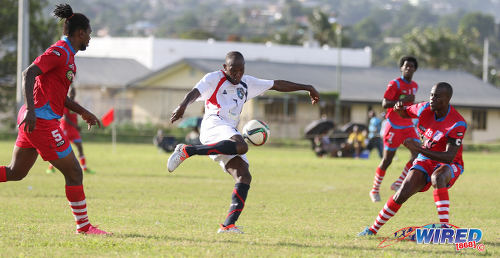 Upcoming fixture
(Tuesday 11 October)
W Connection vs Police FC, 6pm, Ato Boldon Stadium.