"There is so much more to life than Instagraming our night on the town every week. We've become obsessed with curating the perfect image of our lives.
"Deep down we know it's a farce."
The following Letter to the Editor was submitted to Wired868 by Kenna Clarke: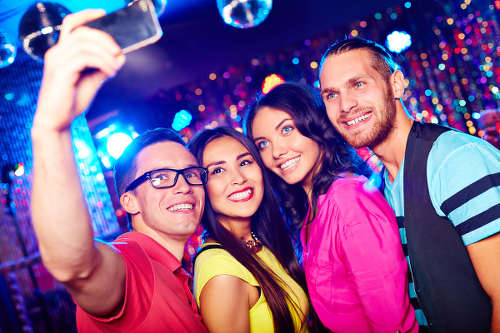 Trinidadians are huge Liars!!!
No for real. We've been lying to ourselves for so long that we've actually started believing our own lies. The one place where this is on full display is on 'D Avenue' every weekend.
We fool ourselves into thinking that we are having a great time when in actuality things couldn't be further from the truth. The next time you're in Paprika, CoCo Lounge, etc, I want you to survey the crowd at one of these establishments.
Without preconceptions and prejudice, try to observe the behaviours of everyone around you. It's always the same archetype that dominates the club scene. Usually it is a bunch of dudes in groups of three or four, standing in close proximity but not really interacting to a bunch of girls, also in groups of three or four.
Everyone is too cool for school yet you can still see the unease in their eyes. Even though our outward behaviours may appear to be cool and collected, our eyes betray us.
They continually scan the crowd looking for an excuse to break up our self inflicted cliqued segregation. That fleeting moment when you finally spot someone you can relate to, that is what keeps us coming back to the club week after week.
It's a chink in our armour of hubris. You can almost palpably feel that people are desperately trying to connect.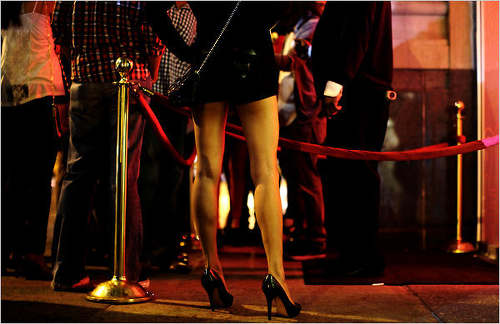 Deep down we all crave some sort of human interaction and are merely trying to find it the only way we know how to. We deliberately surround ourselves with people yet still feel like an island at times.
This phenomenon is not limited to single persons at clubs either. For many, a relationship is merely a tool to keep loneliness at bay. The majority of us are so scared to openly ask for what we want that we often jump head first into relationships so that we don't have to face ourselves.
As I carefully peruse the faces of those around me, I refuse to believe that everyone at this party is enjoying themselves. Their smiles would have you believe otherwise but it's all a front.
We put on a façade hoping that if we fake it long enough, it'll become true. If we ask ourselves how many of our top 10 most memorable moments took place at a club/fete, I'm pretty sure it'd be none.
Don't get me wrong, it's not that parties are not enjoyable. But we don't enjoy them nearly as much as we convince ourselves that we do. We've been conditioned into thinking that our best chances of expanding our social circle is on a Friday night with drinks in hand.
After all, we'd be surrounded by tons of attractive people who've also artificially lowered their inhibitions with the help of alcohol. Seems like a recipe for success.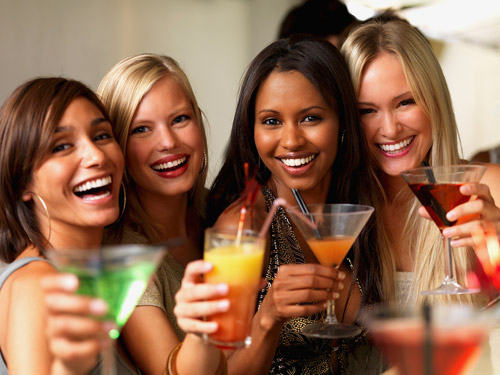 The reality is often vastly different from this perception.
We've bought into the image of partying as the ultimate fun experience but there is no substance to it. This is because many of us don't truly know what we like. Clubbing has become our default setting. We more or less know what we're going to get out of it. On a scale of 1-10, it's a solid six, maybe seven if you're lucky.
We are too scared and unsure of how to go after the eight, nine and 10s out there. So we go right back to our old faithful.
I honestly think we suffer from low self-esteem as a nation. Our self-worth is derived from our material possessions, so we fight tooth and nail to accrue as much stuff as we can without stopping to question whether we are truly happy.
Many of us are wealthy with possessions but emotionally over-drafted, and bankrupt on inner peace.
Don't get me wrong, I have nothing against partying. I can often be found in one myself. But there is so much more to life than Instagraming our night on the town every week.
We've become obsessed with curating the perfect image of our lives. Deep down we know it's a farce. Wining is our cathartic release. It is the only time when people seem to be free, even if it's for a fleeting moment.
Maybe it's because while 'wukking up' we allow ourselves to connect with another being. They are totally in sync with us. It doesn't matter if the person we are dancing with is a stranger, friend or frenemy but, for those few minutes of 'teefing ah wine', someone gets you, albeit only on a physical level.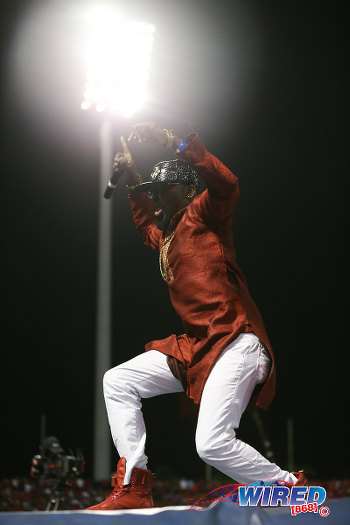 If we truly want more out of life, we have to be willing to be vulnerable. Why not try something new? Go somewhere you've never been before. Do something you've never done.
We have to become comfortable with being vulnerable. Vulnerability forces us to grow and growth never happens within the confines of our comfort zone.
One way to broaden our horizons would be to travel as much as possible. It doesn't have to be a luxury travel either. In fact, quite the opposite is recommended. There are so many more ways to experience the world than the traditional resort packages sold by travel agents.
We should always seek new experiences. Adventures can be had on any budget. The ladies are far ahead of us guys in this respect as they are usually far more willing to try new things. I have never been to a salsa night or gone to a culinary class where the ratio of girls to guys has been less than 5:1.
For my guys out there, take a break from incessantly discussing football and put yourself out there. Lionel Messi does not concern himself with the intricacies of your daily life, so why are you all up in his?
Regardless of whether you love them or hate them, Manchester United will continue to disappoint. Too many guys are damn near facsimiles of each other, only interested in football or ______ (insert sport here), money and chasing skirts.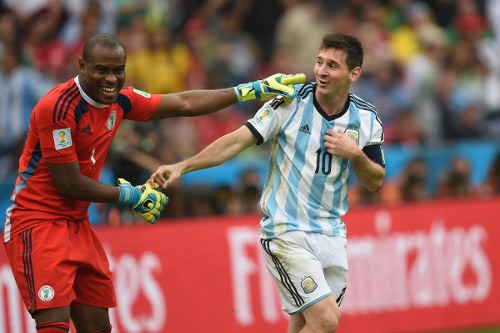 Nothing is wrong with any of those—heck I partake extensively in all those things myself—but you'd be surprised at how much more enjoyable stuff there is out there. You'd get a lot more interest from the opposite sex if you expand that list a little.
Or learn a new language, women love that stuff. Plus it has the added benefit of expanding your mind.
Forget what your friends think, be your authentic self. At the end of the day, you have to be the master of your own life. Your brethren can't be the captain while you are the first mate of your own ship.
Put yourself out there and don't be fooled by machismo, there is strength in vulnerability.