Prime Minister Dr Keith Rowley hinted in a recent interview that he wants to reduce expenditure to around TT$50 billion. He also alluded to more taxes or, rather, greater taxation. Additionally, he reiterated his determination to avoid going to the IMF and the World Bank.
All this comes against the backdrop of unfavourable public opinion regarding his PNM Government's performance for fiscal year 2016.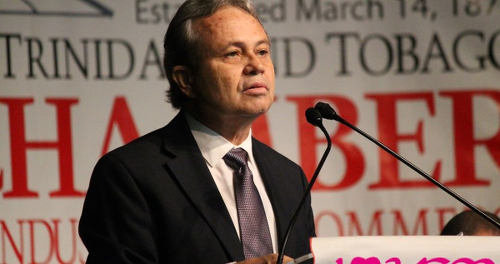 So what can we expect when Finance Minister Colm Imbert presents the second budget of this government's current term in office next Friday?
In the years 2007 to 2010, the government's actual—as distinct from budgeted!—average annual fiscal year total expenditure was $TT43bn while the corresponding figure for fiscal years 2011 to 2015 was $TT56.5bn.
Dr Rowley and Mr Imbert, it is clear, are seeking to bring the level of expenditure back down to pre-PP levels. Further reductions in transfers and subsidies are thus to be expected; that is straightforward enough.
But reducing expenditure alone will not suffice; the finance minister must also generate revenue. It is therefore reasonable to expect measures designed to improve tax collection, higher rates of taxation, levies, excises and duties designed to discourage the consumption of foreign exchange on non-essential and on luxury items.
Further, the revenue effort is likely to be supplemented by another incursion into the Heritage and Stabilization Fund.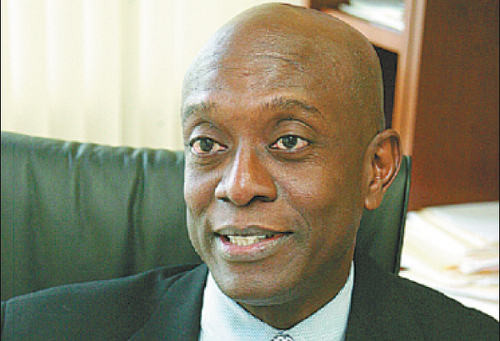 The Minister also needs to stimulate economic activity and, most of all, re-establish confidence in the economy. Given Government's cash constraints, it is vital that he find a way to unleash the stock of private capital into the economy.
It is no secret that the average level of excess liquidity held by the Central Bank of Trinidad and Tobago for the commercial banks was TT$3.07bn as late as last month.
In Trinidad and Tobago, interest rates react to factors other than the demand for and supply of money. One major such factor is the demand for $TT for conversion into $US to finance imports but also, in recent times, for speculative purposes as a hedge against a possible devaluation.
In the face of reduced foreign exchange earnings, controlling this phenomenon means defending the $TT, hence the increase in interest rates in the banking sector.
I do not see how the Minister can avoid putting forward a mix of monetary and fiscal policy measures to encourage individual and corporate citizens to invest in new export markets: new products and services for export.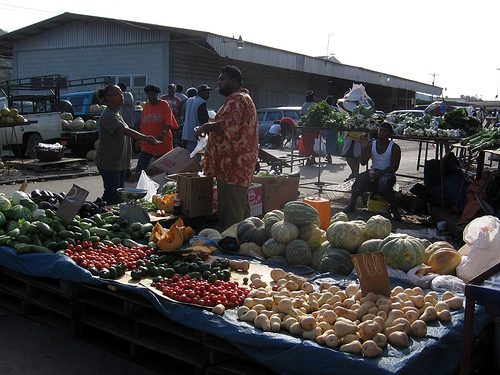 Greater internal dynamics are also needed. That is, we need to consume more of what we produce and produce more of what we consume.
The preferred policy approach should be to offer incentives to economic activity which is a net earner of foreign exchange at the same time as we discourage those activities which merely consume foreign exchange.
The energy sector requires special attention. Given low international oil and gas prices and declining levels of production, the Minister can expect very little by way of revenue here.
But he needs to consider incentives to encourage investment in the sector in the short term with a view to revival of the sector in the medium term. I don't envy him for one moment. Better he than me oui!
Monetary policy presents a real dilemma. On the one hand, there is the need to defend the $TT. The question is how far do we allow the $TT to slide? To $10, $15 even $20 to one?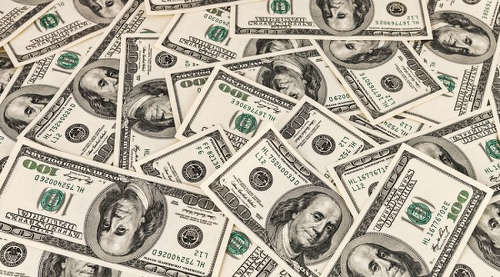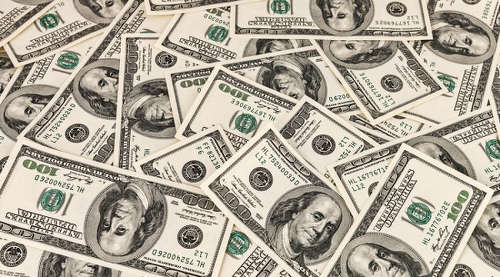 Once we open those floodgates, will we be able to close them again? Or even stay in control of the flow? And we also have to be mindful of the need to encourage business to borrow by lowering interest rates for investment in the desired areas.
An increase in taxation, it bears repeating, is inevitable. Speaking about taxation, the PM made the point about the need to share the burden of adjustment. He is right!
I hope that the Minister of Finance will resist the temptation to increase taxes on the items which provide comfort to the working poor, such as cigarettes and alcohol (particularly locally manufactured brands), the low-hanging fruit typically plucked by finance ministers.
De man-in-de-street really cyar take no more! And pressure does buss pipe!
Here are some of the other things I would like to see the Minister Imbert address in the 2017 Budget:
The marginal rate of taxation for both high-income individuals and corporate citizens needs to be raised but with appropriate refunds for:

a) Contributions to registered NGOs and other social service non-profit organisations. This may help to replace social service expenditure which the government can no longer afford as the level of transfers and subsidies is lowered.

b) Investment in areas of economic activity outside of the energy sector and which are net earners of foreign exchange.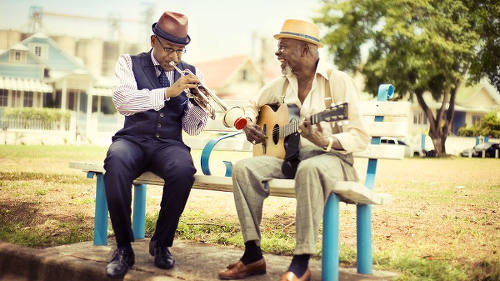 2. Cash surpluses held abroad by citizens of Trinidad and Tobago have to be lured back home. Government should seek to set up an appropriately priced financial instrument, the proceeds from which should go towards funding infrastructure that builds economic capacity.

3. Housing and other infrastructural programmes need to get off the ground. These have the potential to absorb displaced labour resources and generate spin-off activity in almost every sector of the economy.
In this regard, the government must be very mindful of the need to distribute these contracts with a view to granting small and medium-sized contractors a fair share.
Many of these small and medium-sized contractors were sidelined during the previous administration's five and a half years in office.
The latest unemployment data released by the CSO for the first quarter of 2016 put unemployment at 3.8%. For an economy that has been contracting for the last two years, this figure is unusual.
Closer examination of the data reveals that "elementary occupations"—in other words low-income employment—generally comprise on average about 20% of the total number of persons employed.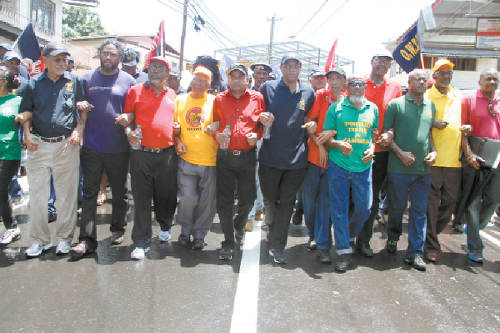 Since 5% is considered full employment, at 3.8% we are doing wonderfully well. But everywhere business people complain that business is slow. Well, if everybody working but business is slow, then that must mean that people are not spending. Why is that? The answer, I suggest, is that there is a crisis of confidence.
"Hold yuh dollar," the Mighty Power sang many years ago, "Ah beg yuh to hold yuh dollar."
It won't be easy but Government must address this crisis of confidence. In this country, everyone knows those with surplus cash are not likely to be your archetypal PNM supporter!
Added to that, are the nouveaux riches created by the largesses of the last five years. Convincing these segments to spend and invest is going to be difficult, particularly if they believe it might help to make the PNM look good.
Recent events – the FATCA debate – have again demonstrated that the politicians, one side of the political divide at any rate, are incapable of putting country first. It, therefore, becomes more urgent for there to be one common national purpose among government, business and labour.
Job security should be labour's main concern as opposed to wage increases and strikes. Businesses must understand that maintaining staff levels is better for us all in the long run and so should not baulk at the idea of lower profit levels.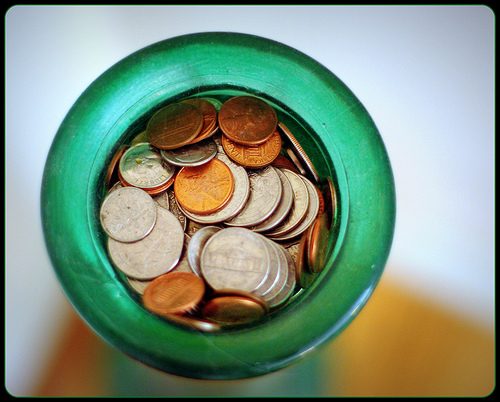 But, in the final analysis, very little will happen unless we, the citizenry, as individuals and as corporate entities, also make the required adjustments. We must come to terms with lifestyle changes as the government is no longer in a position to subsidise the cost of living as before.
We must accept that prices must come down–prices of land, labour and capital–particularly finance capital. We must also accept–and adjust accordingly–that other prices will go up as subsidies and transfers are reduced
As consumers, we must exercise the real purchasing power we wield, the power to buy or not to buy. This power which we wield as consumers is the power which can bring prices down!
We must, T&T, take up our own beds and walk.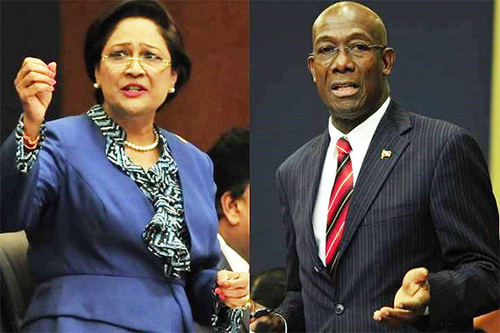 Editor's Note: This look towards the budget was submitted to Wired868 by economist Warren Thompson.