"I have come to the conclusion that I am just going to go on the field, work with the players, do what I always do," Trinidad and Tobago National Senior Team head coach Stephen Hart told Wired868. "Hopefully with all things and a bit of luck, things go well for us and we get in to the Hex.
"And then if decisions are made one way or the other, I will have to accept it."
The Soca Warriors are fighting to preserve their Russia 2018 World Cup dream. On Friday 2 September 2016, the national football team hosts Guatemala in a vital qualifier at the Hasely Crawford Stadium in Port of Spain.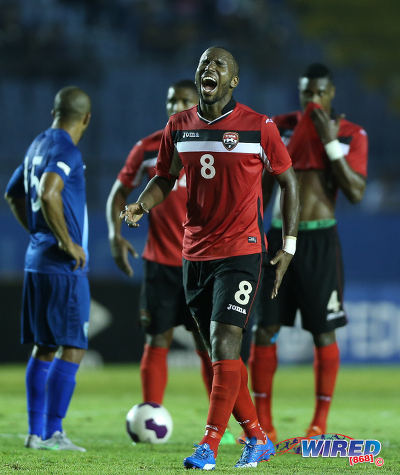 A win or draw will assure the Warriors of a berth in the final CONCACAF six-team qualifying phase—known as the hex—but a loss means Trinidad and Tobago would be in a must-win clash away to the United States on Tuesday 6 September in Jacksonville, Florida.
It is uncertain what bearing the results may have on the current senior Warriors staff of: Hart (head coach), Hutson Charles (assistant coach), Derek King (assistant coach), Dave Isaac (physio), Michael Maurice (goalkeeper coach), Saron Joseph (massage therapist), Tobias Ottley (trainer/conditioner), William Wallace (manager) and Shaun Fuentes (press officer).

New Trinidad and Tobago Football Association (TTFA) president David John-Williams has already replaced the head coach of virtually every other national football team along with technical director Kendall Walkes. And the local football body advertised the positions of team manager and press officer last month and promised to do same with every other staff member barring Hart.
It is in this atmosphere that the Warriors go to battle for the "Red, Black and White".
Hart discussed the upcoming game with Wired868, just before the team entered camp: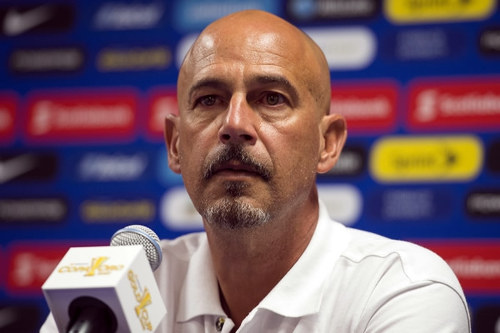 Wired868: So what are your thoughts on how the Pro League teams are getting on in the CONCACAF Champions League so far? 
(Both W Connection and Central FC had a loss and a draw each at home).
Stephen Hart: You always know they are going to struggle with the fact that they are not playing a lot of games. Match fitness is something that is very difficult to achieve if you are not playing a lot of games… Sometimes they started they game well but in the later parts of the game, they started to lose shape and became individualistic, etc. But overall I think the national team selects did fairly well.
Wired868: Daneil Cyrus plays exclusively in central defence for W Connection but you use him at right back for Trinidad and Tobago. Would you prefer if he played right back for club too?
Hart: Of course. But I can't tell any professional club how to utilise their players. They said they need him at centre back and they made their decision to play him there… I have casually mentioned in discussions that he is more suited to right back but it is entirely their decision.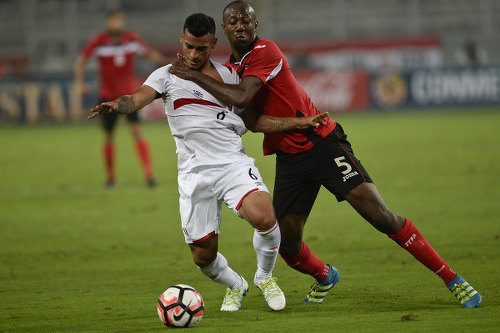 Wired868: Eight players from Trinidad and Tobago's tour of South America and China got into your 24-man squad. Does that mean it was a worthwhile exercise?
Hart: It is always good to be working with the players on a consistent basis. That tour had all the stresses that international football has to offer. You are playing against teams that are trying to peak for a major tournament, you have a lot of travel issues, hotel, etc, etc. It was good in that respect. The four days we had together was not sufficient preparation to play games at that level. But it taught me a lot and it taught the players a lot of things.
Wired868: What were those lessons?
Hart: First, on an individual basis, I learnt more about the attitudes, playing behaviour, etc [of those players. Then how we defend in wide positions and our collective pressing. [I learnt more about] the players' understanding, reading of the game situation and then the speed of execution. It should serve the players well.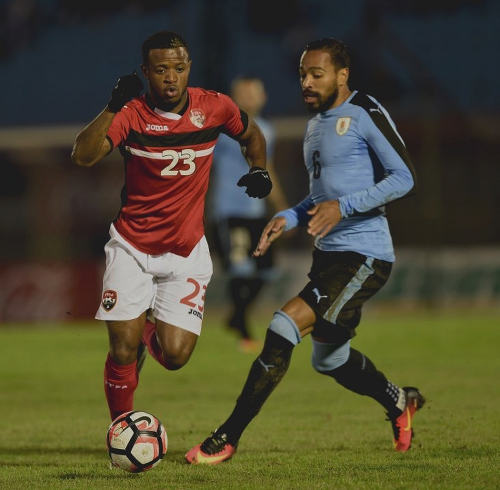 Wired868: Why wasn't there a pre-Guatemala friendly as was initially promised?
Hart: The [TTFA] President and I went over it with the staff. We looked at when we could get the bulk of the players in and we couldn't get the players in before the morning of the 28th [of August]. So it didn't make sense.
Wired868: And what about our warm-up schedule for the Caribbean Cup? Are there any friendly games planned and do you know what players you will use?
(Trinidad and Tobago play Caribbean Cup qualifiers on 5, 8 and 11 October).
Hart: You are assuming I will be the coach? No, my mind is not on that. Believe you me, I am completely occupied with all the details of the two upcoming games. I will think about the Caribbean Cup when it is time to think [about the Caribbean Cup].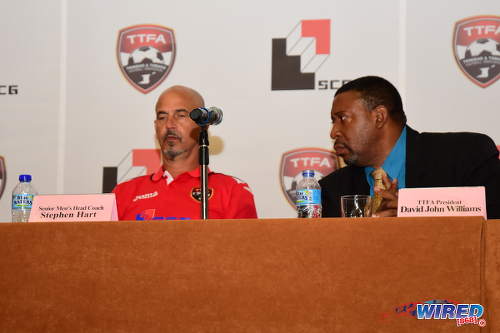 Wired868: Well, this is your third year as Trinidad and Tobago coach and you made it on the CONCACAF Coach of the Year shortlist… Was it twice?
Hart: I think so. I don't pay attention to those things.
(Hart took Trinidad and Tobago to the 2013 Gold Cup quarterfinal round and was named on CONCACAF's Coach of the Year shortlist for 2014 and 2015).
Wired868: Is it weird for there to be rumours about whether you will be fired despite everything the Warriors have accomplished with you?
Hart: Well, those sort of things are out of my control. Of course you hear it and it worries you. You think have you done enough to warrant faith in you. But those things come with the job really. You are at the mercy of those who make those decisions.
And, to tell you the truth, I have come to the conclusion that I am just going to go on the field, work with the players, do what I always do. Hopefully with a bit of luck, things go well for us and we get in to the hex. And then if decisions are made one way or the other, I will have to accept it.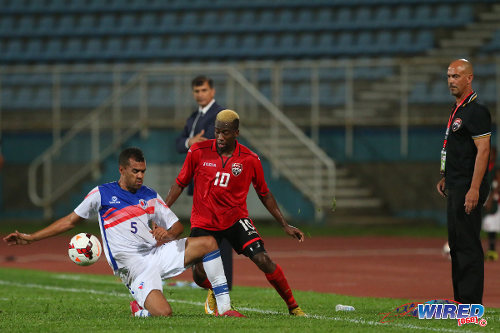 Wired868: There were advertisements too for the position of your team manager and press officer. Have those things had any impact on your staff?
Hart: I think it does have an impact but I think the President understands that any national coach will want the right to choose their own staff. I have had an opportunity to work with this staff for two years and what we have achieved so far was certainly not down to Stephen Hart alone but the support team behind the team.
For me, that is extremely important. Your team has to be unified both on and off the field.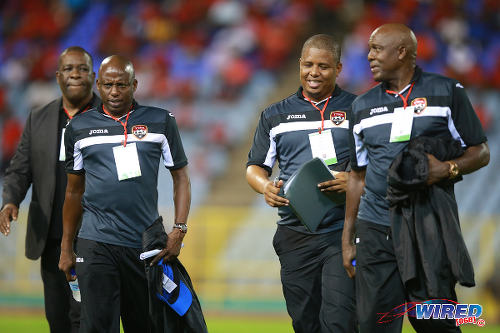 Wired868: You have had some success as Canada national coach and then in Trinidad. You surely would be able to work elsewhere in CONCACAF. What motivates you to stay here?
Hart: When I took the Trinidad and Tobago job, the program was not in its best of health I think. People were losing a little bit of faith and I felt it was the right time. First, for my own self of course—to prove something to myself—and, two, to fulfil a sort of ambition or dream of coming home and contributing in some small way to our football.
Wired868: Surely your dream must have been bigger than just 'contributing'…
Hart (takes a deep intake of breath): Well, it always is. Because the dream gets bigger and bigger as you watch the progress of the team and the progress of the program. I knew there was going to be a lot of difficulties but if you let that distract you, you probably would not have taken the job in the first place.
For me, the dream is still living on. We have a president now that promises to raise the level of the national team programs or programming. I will just do my part on the field and hopefully it is enough.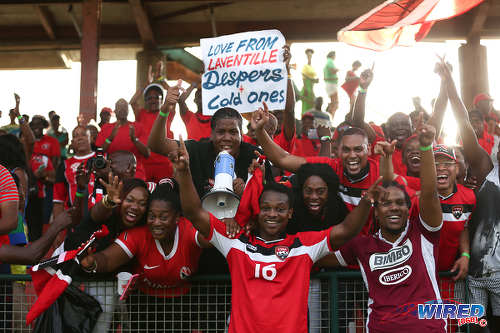 Wired868: What do you think this team is capable of?
Hart: I have to be honest with you, I think this team has players with a lot of potential. It has a high capability of doing well in the hex. But sometimes I worry about the confidence of the individuals on the squad. Though they might present themselves as having a confident image, we have to face certain facts that at certain times we have a tendency to struggle. But we also have a tendency to raise the level very high, which shows you the capacity is within them…
I don't think it is a lack of leadership because we have some strong personalities on the team. I think sometimes there might be the feeling that they don't get the support that they deserve in terms of what they have gone through in the last two years… I think there is a general feeling that, hey, give us more tools so that we can be even better. But that would probably be better answered by the players.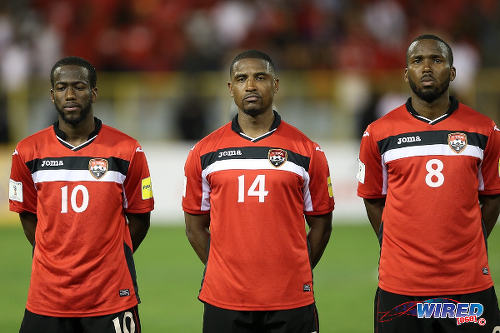 Wired868: What do you know of what the players want?
Hart: The players tend to talk about the general environment around the camp because of course they are accustomed to certain standards. A lot of them are anyway. They are not asking [the TTFA] to duplicate those standards but they would like to be in a situation that puts them in the best possible environment with the program we offer, such as a more science-backed team behind the training, more measured data, etc. And small things like things that present more professionalism when we travel.
Right now, you have players coming in to play a big game travelling over 15 hours in economy. Airplane travel for an athlete is not rest and you really feel it if you are over six feet tall and sitting down in economy for over 11 hours, with a three hour lay-over at the airport before catching another flight, etc, etc.
(When former national coach Leo Beenhakker took over the job in 2005, one of his conditions was that the players were to travel only in business class. His squad became the first Trinidad and Tobago team to qualify for a senior World Cup tournament).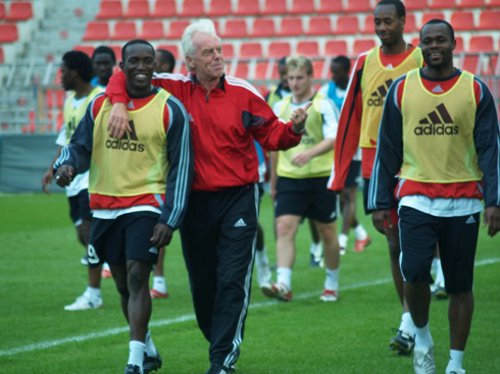 Wired868: Is there any way we can improve without spending more?
Hart (smiles): The bottom line is you need money. I am not sure that there is more we can do with the available resources we have now. When you look at the international scheme of things and the teams we are competing against, they are operating on a much bigger budget than we are. And, quite frankly, we have done as best as we can with the resources that are available to us…
More money would also mean we are in a position where we can have everything ironed out in terms of travel, accommodation, training facilities, in the places we are going to, etc, weeks or even months in advance. Now you have to wait for funding approval and you are not in charge of your budget, so you can't say we will get this bus or rent this facility. You are constantly waiting for things to be done at an eleventh hour.
We miss out on a lot of opportunities because of this and it is a stress on the staff. Players need to be able come in and know that everything is done for them.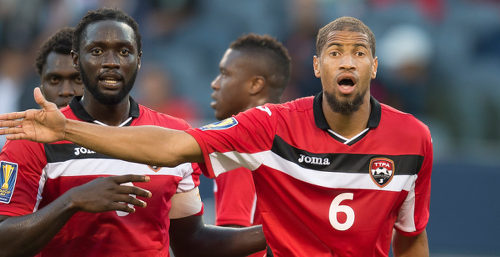 Wired868: And what about the Guatemala game? Is everything in place for that?
Hart: I don't know what is going on with the players and administrators in terms of compensation, etc. They are having their meetings. But I think everyone is coming in the right frame of mind. They know the importance of the game. And, as I said, we will take care of things around our environment as best we could.
You know there is always some difficulty because of the funding structure of Trinidad and Tobago sport. That needs to be professionalised even more. But as far as everything else, we will close ranks and hopefully make everybody feel as comfortable as possible.
(Despite the discomfort experienced by the staff, the Soca Warriors have been paid all outstanding bonuses by the TTFA and are understood to be negotiating bonuses for getting to the hex).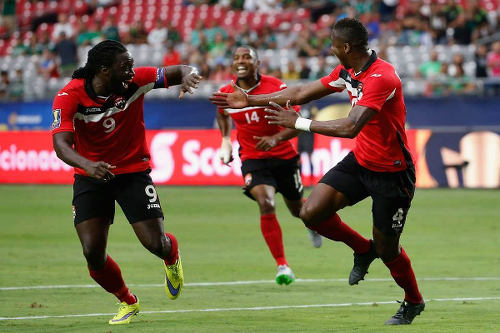 Wired868: What should we expect from Guatemala on Friday?
Hart: They will do everything within their power to win this game. Simple as that. They need to win the game and they know if they get the result, they will more than likely get the result in their next game [against St Vincent and the Grenadines] and then they're sitting pretty.
Their strength lies through their middle. [Carlos] Ruiz is a handful and he can still do a lot of damage. And then they have their number 10, [Jose] Contreras. He is very mobile and very tricky and combines well with Ruiz. So we will see how we can cope with that.
Ruiz winds people up, he antagonises defenders. He is one of the nicest men you will meet off the field but on the field he is a serious antagonist and referees have to be aware of that.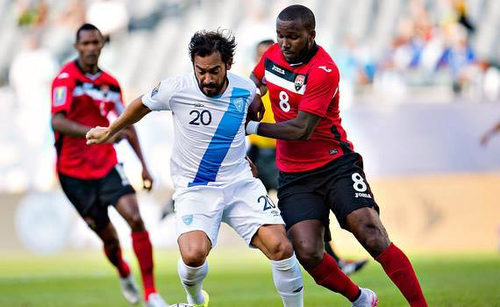 Wired868: We have beaten Guatemala twice last year and done really well against them physically and with set pieces…
Hart: Yes, but we have also shown a lack in concentration at times. Good players make the least amount of errors. Great players hardly make any errors at all. So the game comes down to some simple decisions or lack of decisions [made by our players] when it is tight. And we need to always be better in terms of concentration which, for me, is always a problem for Trinidad and Tobago players—now I am generalising here!—because a lot of them don't play at a level where they are fighting to win the league or fighting not to get demoted. A lot of them play in comfortable middle of the table teams and they just ride out the season after a while.
(Neither the Pro League nor the United States Major League Soccer competitions relegate their worst clubs).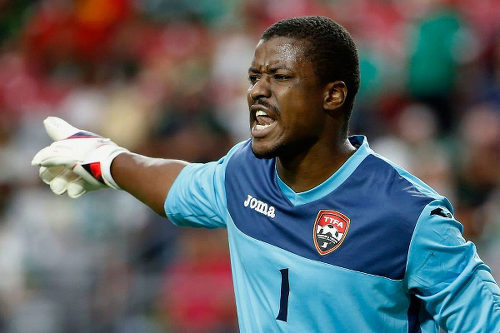 Wired868: A draw is enough and, for once, Trinidad and Tobago seem to have a team that can grind out a result, right?
Hart: Well, I think we have showed that in the past… This is international football. You can look at one team that starts a competition poorly and rises as the competition goes on with a little bit of luck. Or you have teams that play poorly throughout the competition and win it, just based on sheer determination, fight and luck. And that's how international football is because it is not a week in, week out calculated thing.
I think the strength of this team is in its unity. And I have more or less stuck with a core of players that understand what I am looking for. Yes, we know we can improve in certain aspects of our game but that is something we are doing gradually.
The players try. I talk to them and I show them [what they must do better] on video and they work hard at it. But in international football, you just don't play enough [games] and the way we are going it always seems as if we are always in tournament mode in Caribbean football. Mexico, USA and Canada don't have to qualify for the Gold Cup, so they have time to prepare. But we always seem to be in tournament mode.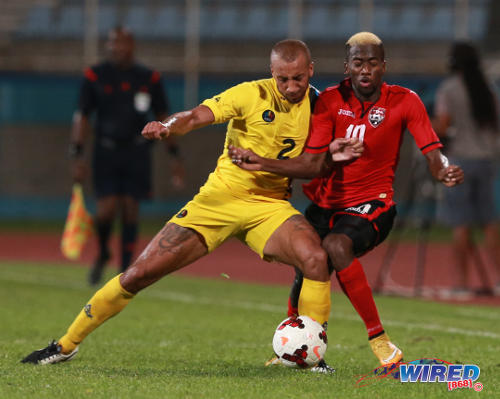 If we get through these two games and getting into the hex, you enter another stress situation [with the Caribbean Cup]. (Laughs). It just seems to be ongoing…
The Caribbean Cup is not just the Caribbean Cup, it is also a competition to get into the Gold Cup… If you were to go in the Caribbean Cup to experiment, you are running the risk of not qualifying for the Gold Cup and then of course the coach will be put under the microscope and scrutinised for his decision. So it is a Catch 22.
Judging from the last CFU tournament, nobody went there with an experimental team. And I doubt it is going to happen this time. And when the Caribbean Cup finishes, it is straight to the hex.
(Cuba and St Vincent and the Grenadines are two respected football nations that have already been eliminated in the first two qualifying rounds of the Caribbean Cup).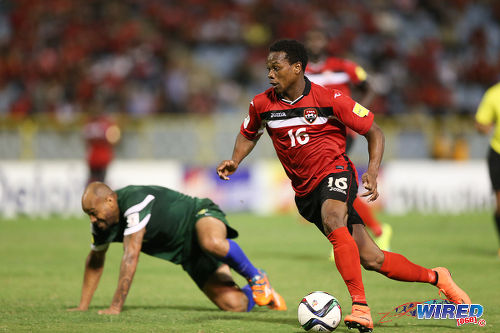 Wired868: What style of team are we developing with the current Soca Warriors?
Hart: We have a team that can do two things. We can counter attack because of our team speed and we do have the ability to possess the ball better. It is just a matter of finding the right moments. We can still play faster technically and when we get on good pitches we usually do.
People ask me how come when we go abroad we play better and I explain that it is because the ground is damp or wet and the surface allows you to play faster.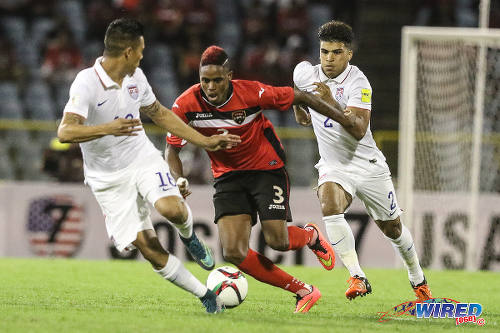 Wired868: Can you tell us more about your philosophy as a coach?
Hart: I am afraid of the word 'philosophy' because I have never believed in short passing or long passing. It is whatever is the right pass, make that pass. I believe in game intelligence. I like my teams to dominate ball possession, I like my teams to know when to speed up a game and when to slow down a game. And, if possible, I like my team to know how to kill off a game, which is very difficult.
When you have a national team in which the bulk of the players come from one team it is easier to [implement ideas]. But when you have 11 players playing for 11 different teams, it becomes a little more complicated.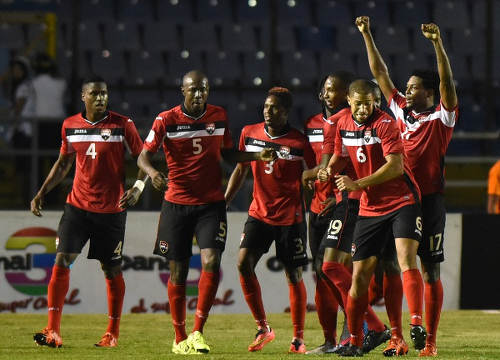 Wired868: Well, John Bostock has not played for Trinidad and Tobago yet and, even now, we are not sure whether he will be available against Guatemala and how he will cope. Is that uncertainty a concern for you? 
Hart: I think he is a professional. It is not like he is a young player. And I think his mannerism and his approach is one that will allow him to settle with the team quite nicely.
Wired868: What do you mean by his 'mannerism'?
Hart: Well, he has a way about him of taking in what you want and trying to adapt as quickly as possible. He is not an antagonistic type of person who complains that 'you are not allowing me to play my game', which I don't usually do. Yes, there are things you have to do when you don't have the ball and there is space to fill when you do have the ball. Those are normal [requirements from a coach]. But in terms of 'you have to do this'. I'm not that type of coach.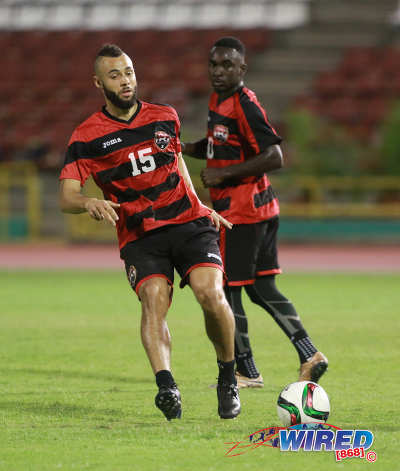 Wired868: Is Bostock a deep lying playmaker?
Hart: He can be. He can also play the '10'. And he is very good at dead ball situations.
(Bostock subsequently ruled himself out of the squad on 29 August due to 'passport issues' and the FIFA delay in granting him clearance).
Wired868: So you have all your midfield options available with Kevan George back?
Hart: Yes. And doing quite well. I saw a few of his games. [George] is the type of player who in Trinidad and Tobago doesn't get a lot of praise. But he does the 'roll up the sleeves' work.
Wired868: And why did you send for [Canada-born and United States-based goalkeeper] Greg Ranjitsingh and give him the nod over [Ma Pau Stars and 2009 Under-20 World Cup goalkeeper] Glenroy Samuel?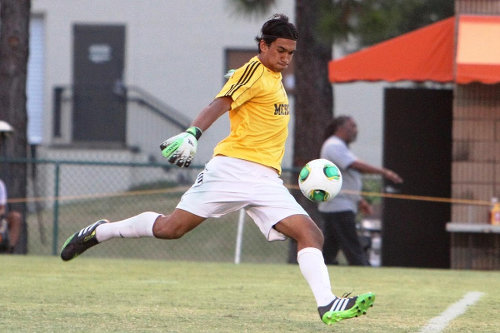 Hart: I saw three of Ranjitsingh's games and he looked the part. He is very good at shot stopping. To be honest, it is hard to assess goalkeepers because you might go to a game and he deals with [just] five crosses and two shots. But he is playing, his team is on top of the league [in the United States second tier] and he has had a number of shut outs… It would be very difficult for me to go with three goalkeepers none of whom are playing football.
(The Pro League is still in pre-season and none of the available local-based goalkeepers have played any competitive football in over four months).
Wired868: Kenwyne Jones said one of his reasons for returning to the Pro League is he will be closer to the national side. Do you appreciate having him here?
(Jones is on loan at Central FC until he begins pre-season training with new MLS franchise, Atlanta United FC, in January 2017).
Hart: Not really. I would say no but yes because he would have been doing nothing otherwise. For me, it would have been much better if he was playing regularly in the MLS. Of all the criticism people have of the MLS, if he was playing there it would be a big bonus. If you look at the strikers in CONCACAF who are playing in the MLS, like [Clint] Dempsey, Blas Perez, etc, they are doing the job at international level.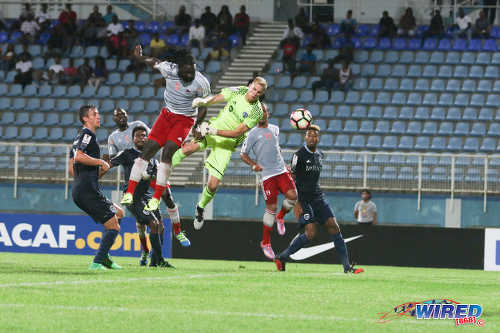 Wired868: Kenwyne has had a love-hate relationship with local fans. Can you tell me what he brings to the team and what we will miss about him when he is gone?
Hart: I always felt the criticism of Kenwyne was a bit unfair, just like I felt the criticism of Stern John was a bit unfair. They would say 'all Stern John does is score goals', which is a ridiculous statement. Would you prefer for him to beat some men and make a pretty pass and there is no outcome?
Kenwyne occupies a lot of attention when he plays in and around the box. And because of that he frees up space for the '11', the '7' the '10'—the left and right winger and attacking midfielder—to play. Because you have to be always aware of him. If you look at the video footage, he is marked by two or even three guys.
Look at the game against the US, they put [Jermaine] Jones in front of Kenwyne and they had the central defender [Geoff Cameron] behind him and they made him play in a cylinder. And sometimes the other defender covered just in case. I mean it took a lot of mental energy from the other team to keep an eye on Kenwyne.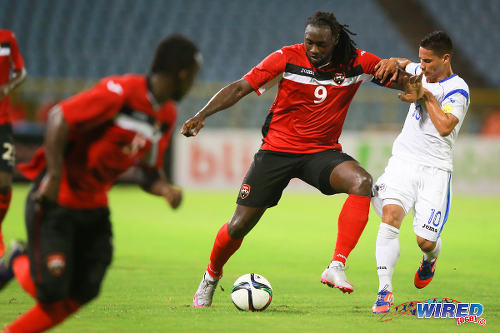 Wired868: Sometimes he seems to spend a lot of time outside the opposing penalty area. Is that some sort of strategy or is it that a problem?
Hart: No (it is not a strategy). I think that is something he needs to do more. But it is hard as a striker because you play for such long periods without the ball and unless you are a (former Brazil World Cup winner) Romario—who doesn't care if he touches the ball unless he is putting it in the back of the net—it is hard to be patient and wait for that moment… It's tough but it is what modern strikers need to do and they need to be the first line of defending as well.
Wired868: You have said fans should not come out expecting to see 'pretty football' against Guatemala. So what should they expect?
Hart: I didn't [exactly] say don't expect pretty football. I said don't expect it to be pretty. It is going to be one of those games that has an edge to it and it will require a very strong referee. We will not alter how we play significantly. We want to dictate the pace of the game. What we need is for the fans to push us on regardless of what the score is at the time. You have to push the team and support the team. Too many times when I go to the games, the fans watch [on passively] like they're watching television.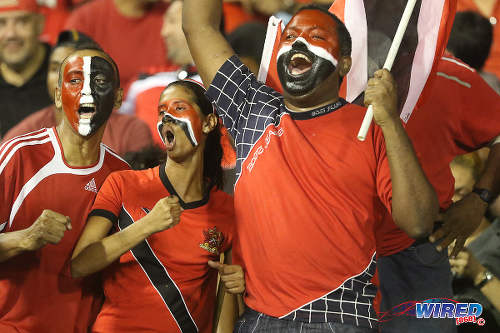 Wired868: Any closing words for football fans and Wired868 readers?
Hart: I just hope we can deliver on the day and I want to say thanks [to the fans] for all the support since I've been here. And thanks for supporting the team.