The Trinidad and Tobago Men's National Under-17 football team may soon have a little magic working for them. Russell "Little Magician" Latapy, Wired868 has been reliably informed, will arrive in the country in the coming days to take up the post of head coach of the junior team.
Latapy's local manager Wayne Mandeville confirmed to Wired868 that the Little Magician was interviewed by the TTFA for the Under-17 coaching job but declined  further comment until there's a signature on the dotted line.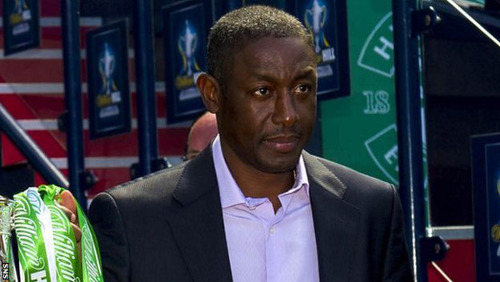 Trinidad and Tobago Football Association (TTFA) Technical Director Muhammad Isa also confirmed that the Association has indeed selected a candidate but he preferred not to make any announcement at this stage.
"Yes (someone has been appointed) but we just have to make sure that the technical committee approves of it," Isa told Wired868. "But no, I don't want to disclose any names at all."
For the last two months, the National Under-17 side—which is due to take on their counterparts from three Caribbean countries in a Caribbean Football Union (CFU) qualifying tournament starting next month—has been largely rudderless.

Since Labour Day on June 19, they have been without an official head coach and were handled by a caretaker quartet comprising Duane Richardson, Kyle Small, Philbert Charles and Nigel Neverson, only one of whom—goalkeeper coach Neverson—has any international experience.
However, according to an anonymous source close to the TTFA, the team is about to get a lot more oomph in its coaching unit as former national youth keeper Neverson will soon be joined by Latapy as coach and former national player Reynold Carrington as assistant coach.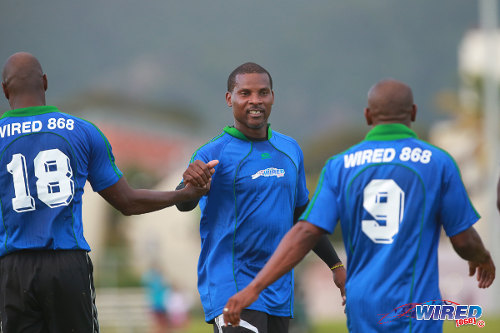 Together, the duo of Latapy and Carrington count over 120 senior international caps and both have coached at national level previously. Between 2009 and 2011, Latapy had stints as assistant coach and head coach of the Senior Men's team and, most recently, he has served as assistant coach with Portugal's Boavista and Scotland's Inverness.
Carrington, a former W Connection standout, was once in charge of the Men's Under-15 team and, for three years before a shock departure last January, worked with his hometown club Point Fortin Civic.
The man tipped for the assistant coaching role revealed that he had an interview on Tuesday he is yet to receive any correspondence from the TTFA.
"I've been through the interviewing process and everything like that but I cannot confirm whether or not I got that (assistant coach) position," Carrington told Wired868. "I haven't received any message concerning that yet."
The team currently trains three times a week at the Ato Boldon Stadium in Couva under the guidance of its caretaker crew. But the source said that the revolving door is already in motion.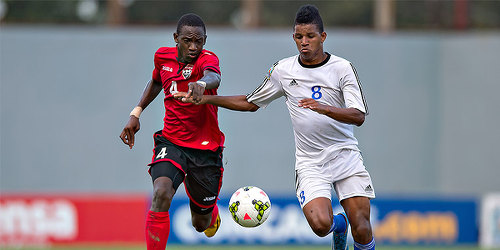 "The coaches who were interim at the point in time will be holding on until the (CFU) leg of this tournament," he claimed. "After the (CFU) leg of this tournament, they will be dismissed."
In fact, contends the source, Charles "has already been dismissed."
Wired868 asked Isa if there are any plans in place to retain the services of the current caretaker staff after the appointment of the new coach. The Technical Director indicated that the role of the interim coaching members will be settled today (Friday) at a technical committee meeting.
"There is a proposal to retain the staff," Isa said, "but I cannot say if all three (interim coaches) will be kept on. All that is up for discussion."
Whoever may comprise his background staff, Latapy will be hoping for more success than he had in his last Caribbean Cup when his senior "Soca Warriors" team crashed out before the semi-final stage of the 2010 tournament. The early exit meant that T&T missed out on the 2011 CONCACAF Gold Cup, a failure which arguably cost Latapy his coaching job.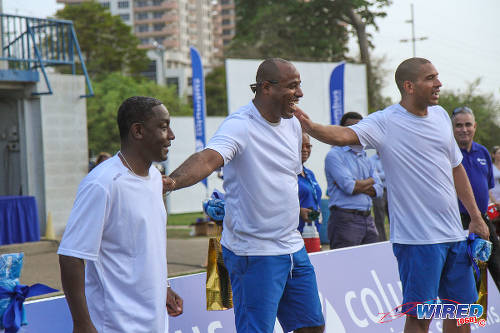 The Under-17s kick off their campaign against Haiti at the Ato Boldon Stadium on September 16. And the Haitians apart, Bermuda and Jamaica will be the ones trying to make life as difficult as possible for the once mesmerising Magician and his teenage charges.