Former National Operations Centre (NOC) executive director Garvin Heerah writes a Letter to the Editor on the "loose talk" emanating from the Police Service in the aftermath of the shooting death of Selwyn "Robocop" Alexis:
We can do much better than this! To attack the out-of-control situation with homicides in this country, the authorities need strong leadership and an operational will. Because many of the crimes which are being committed may well be knitted into the tapestry of trans-national organised crime groups, it is clear that it is not inaccurate to describe a large number of them as "drug-related" or "gang-related".
But are we not more often than not simply taking the line of least resistance?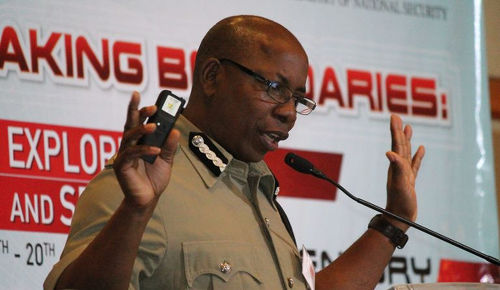 Understandably, the citizenry seems to have very grave doubts about the crime fighting techniques adopted by the Trinidad and Tobago Police Service (TTPS). The evidence suggests that there has been very limited embrace of the new approaches developed for contemporary forensics; there is little recourse to modern science and technology-based techniques in our local forensic investigations.
And so we have to ask ourselves whether the failure to adopt modernised approaches to training and development within the Special Investigations arm of the Trinidad and Tobago Police Service (TTPS) and to espouse international best practices, especially in the Forensics Division, is not a way of surrendering the field to the very tech-savvy criminals.
But if the authorities are to have any chance in this currently very one-sided battle, the TTPS needs with immediate effect to adopt policing approaches that move them into the 21st Century.
Let us take an instructive recent example. After Selwyn 'Robocop' Alexis was gunned down in a shootout at his carwash-cum-supermarket business place in Enterprise in mid-July, news broke of the alleged subsequent discovery of rifles at his home. What I find disturbing is the loose talk originating from official circles about the possibility that these weapons may have been used to commit other crimes, including homicides.
This seems to me to be a lot of irresponsible talk. It is no secret that the use of firearms and ammunition in serious crimes has increased. But officials cannot go around talking as if it is not a commonplace of criminal investigation that guns leave a trail of the most damning evidence.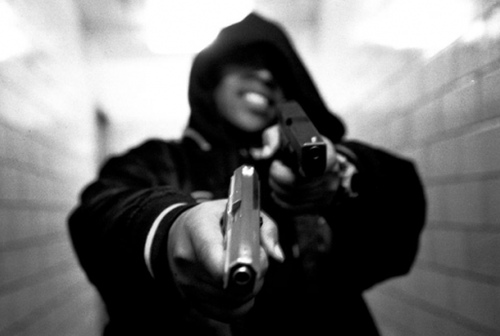 What is required is comparative analysis. And despite the impressive recurrent video images of men in white suits walking up and down crime scenes, the locals are lagging far behind the rest of the world in this area.
Once a gun has been used, even if the victim has survived and is being treated on the scene, the first responsibility of the investigators should be to make a thorough examination of the scene to identify all the factors that may have impacted the event.
The approach to the crime scene MUST be meticulous and thorough, with particular emphasis placed on respecting the step-by-step process. Basic training for crime scene investigators teaches that you have to photograph the scene and look for obvious evidence such as bullet casings and bullet holes, perhaps even a dropped weapon—either at the scene or nearby, in a car, in a drain, under a neighbouring house or in nearby bushes.
But there are other important clues that cannot be overlooked, such as bullet fragments and spatter patterns.
Most of all, there has to be an awareness that all evidence needs to be gathered, preserved without contamination and catalogued for further study back at the lab. I suspect that that is an area where our local investigators often fall short.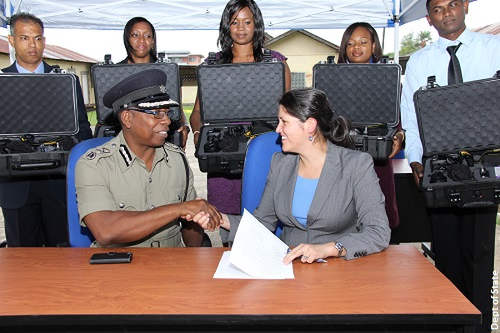 Let's take the example of bullets which have lodged in soft surfaces such as wood or cloth. These are, as far as I am aware, often prised out. But that is a practice that should be discouraged, in fact, completely discontinued because every bullet recovered, either from an impact point in a soft surface or pulled out of flesh by a medical examiner or a physician, constitutes a primary piece of evidence.
What should happen is that the general area housing the bullet needs to be cut out so that the bullet can be carefully removed in the lab, where the potential for damage is minimised and the channel that the bullet made can be preserved.
This is because, like fingerprints to a hand, bullets can be matched to a weapon with nearly perfect accuracy. Striations can identify a type and model of firearm so that, even without finding a weapon, investigators will often know the precise type of weapon from which it was fired.
The processes involved in rifling a barrel make each gun barrel unique. That means that the striations on a fired bullet are also unique. An investigator able to fire another bullet from the same gun can lay the bullets side by side under a special microscope and compare the striations to see if the grooves match.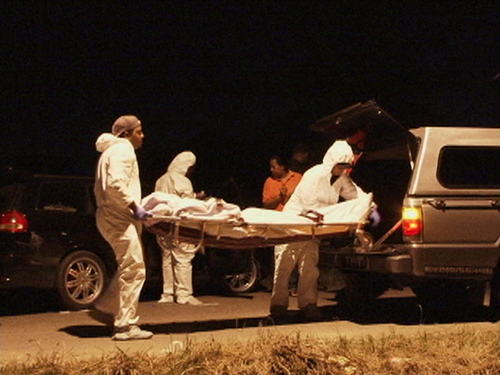 And there's more. A gunman will finger bullets as he loads them into a cylinder or magazine, thus leaving tiny quantities of salty sweat with each touch. The fingerprints left in this way are etched permanently into the casing by the heat generated when a bullet is fired. This means traceable evidence for the careful investigator.
Finally, there are the firing pins. These hard metal parts leave individualised marks on the soft metal primer at the very bottom of each bullet.
So for investigators who know what they are doing and who are prepared to allow science and technology to assist them, there is plenty to work with. But it seems to me that we need an architecture that will maximise the benefits to be derived from making science and technology work for us.
In my considered opinion, there needs to be a deliberate effort made to improve forensic investigations and to upgrade the national architecture. A team of subject matter experts has to be assembled to carry out a needs analysis for the Forensics Division after conducting a review of what currently exists.
I would expect them to recommend an infrastructure upgrade, with expansion of the PoS facility and the addition of facilities in Tobago, South and Central Trinidad. From where I sit, I see a need for specific testing labs for narcotics, firearms, rapes and sex crimes as well as, most importantly, homicides.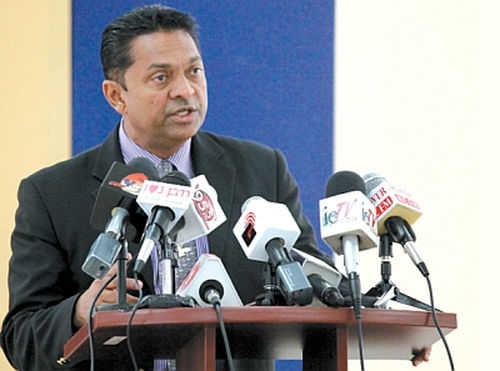 In this regard, one needs to stress the importance of establishing operational linkages within the region. We need to work with our international counterparts, mainly for standardisation, training and development but also with a view to multiplying the number of available testing labs and the volume of scientific platform resources.
Should we do all these things, some in the short term and some in the long, I think it is a safe bet that much if not all of the idle talk about "drug-related" and "gang-related" killings as well as about guns that "might have been used in the commission of other crimes" is more than likely to become a thing of the past.
Editor's Note: Garvin Heerah is a former head of the National Operations Centre who now functions as a subject matter expert for Safe City Concept and Homeland Security Solutions.