Maybe it is just a Trini thing but have you noticed how, even though the persons in charge are very often leaders in their respective professional fields, amateur sports run by amateurs always seem to be run, well, amateurishly?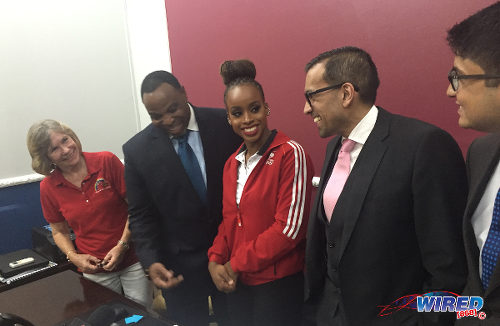 These amateur professionals—or are they professional amateurs?—are placed there to run the sport and seek the best interest of the athletes and other affiliates. However, more often than not, these administrators forget the real stakeholders, get above themselves and consult only their own best interests; I feel sure that recent examples are still so fresh in the collective memory that I do not need to cite any particular names or any particular sport.
Field hockey is an amateur sport run by amateurs. And after the recently completed Junior Pan-American Hockey Tournament in Canada, questions are again to be raised about the competence of the people who hold the reins, this time of the Trinidad and Tobago Hockey Board (TTHB).
But there are questions too about the real concerns of the Ministry of Education (MoE) as well as about the Pan-Am Hockey Federation (PAHF) and even about the International Hockey Federation (FIH).
Maybe I should just tell my story and let you be the judge.

The Junior Pan-American Hockey Tournament, the regional qualifier for the Junior World Cup, was originally scheduled for Toronto from 20-28 May. Since those dates conflicted with CSEC and CAPE exams, Caribbean teams requested a change to 20-28 June.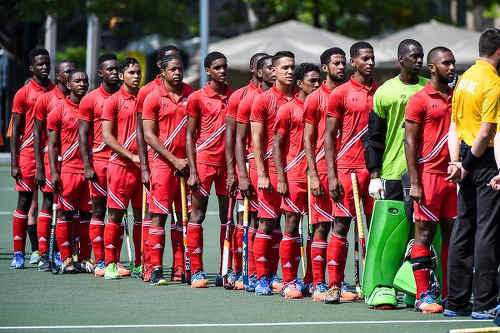 However, the FIH had set June 24 as the deadline date for receipt of information about all teams qualified for the World Cup. We all know the song that tells us what a difference a day makes. But really, would four days have made such a huge difference?
The International Hockey Federation (FIH) insisted that it did—they probably wouldn't have if one of the hockey "super powers" were making the request—and the Pan American Hockey Federation (PAHF) failed to make the case for pushing back the deadline.
But the reluctance to change the schedule was made well in advance of the actual tournament so that nothing was sprung on the TTHB at the last minute. A strategic approach required pro-action because it was always clear that the majority of the team would be students and that the new dates conflicted with the all-important exams.
A very reasonable proposal came forward to have the affected members of the National Under-21 Boys Team write their exams in Toronto, an idea that was shared with officials at the Guyana Hockey Board.
In the event, the Guyanese players who needed to were able to take their exams in Toronto. The TTHB, however, delayed the start of their application process and only sent their request to the Ministry of Education for the arrangements to be made for the players to do their exams in Canada, a few months before the scheduled start of the tournament.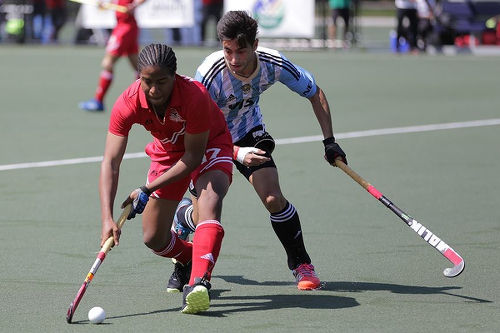 But late application or not, I feel things could have been different.
Far be it from me to appear to be condoning shoddy administration but I still feel the MoE's response betrayed a typically uncaring attitude. Or, at least, one that wasn't caring enough.
What we had was a couple dozen young men engaged in indisputably meaningful sporting activity under the aegis of a national sporting body. In light of all the recent negative reports about child delinquency—and adult misbehaviour of various sorts!—this was surely something to be encouraged.
But the Ministry of Education did not see it fit to grant the request—late though it might have been—although I know for certain that this has been done in the past for another sporting body.
So what happened was that one very brave young man, defender Jabari Perez (Barataria North Secondary), decided to forgo his exams and repeat Form Five. Additionally, forward Marcus Pascal (Fatima College) arrived late for the start of the tournament and missed the first game.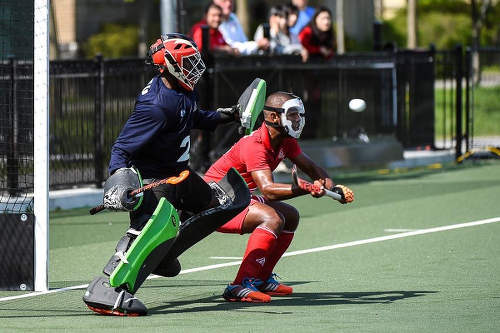 First-call goalkeeper Kwasi Emmanuel (QRC)—who was, it is worth noting, eventually voted Goalkeeper of the Tournament—and midfielder Che Modeste (North Gate College) had to return to Trinidad for exams and, as a result, missed the crucial quarterfinal game against Canada.
I feel I can say with some assurance that things would have turned out differently for the team if these boys had been given the option to sit their exams in Toronto. I think it is more than likely that they would have had been competing for a top-four place instead of a place in the 5-8 bracket.
There are those who will say that the strength of your bench is what indicates how strong you really are and argue that I'm merely looking for excuses to explain away the eventual result.
To them I say this: the talent pool for hockey players in Trinidad and Tobago is so small that, if you dip your foot in it, your ankle will still be visible; there are, however, countries which would need scuba diving gear to plumb the depths of their resources.
So I can't end without a shout-out to the coach, former national captain Darren Cowie. Despite all the uncertainties surrounding the team and the unnecessary obstacles placed in their path, he and his supporting staff were still able to get these boys to give a good account of themselves at the highest level.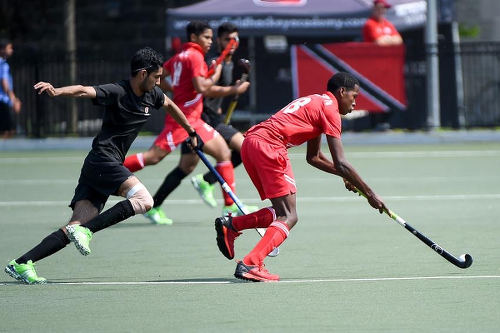 In fact, the coach of one of the hockey "super powers" commented to me early in the tournament that he was very pleased with the T&T performance and thought they would go far.
They didn't—not, at any rate, as far as they might have—and I can't help thinking that it is, at least in part, my fault.
What if, I ask myself, I had decided to pen a follow-up to my first article? Maybe the Ministry of Education would have bowed to public pressure and allowed these young men to sit their exams in Toronto? Who knows?
What we do know is that we can take action now to attempt to ensure that future junior national players would not have to face the same issue. Maybe we can ask that the Ministry of Education, in conjunction with the national sporting bodies, develop a policy document designed to ensure that there is no recurrence.
But we don't really expect it to happen, do we?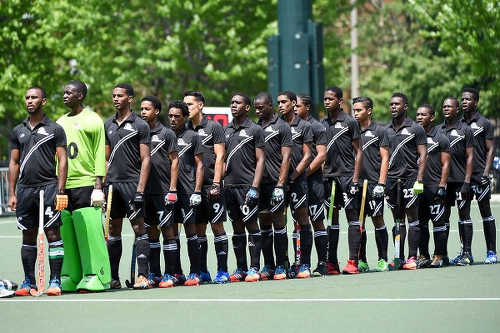 After all, as we have recently seen, except, of course, when it is done behind the scenes to benefit certain officials, forward planning is not a Trini thing.
Editor's Note: Click HERE to read Part One as Lisa Hernandez explained how the FIH disrespected the Caribbean's young players.