Just six months into his tenure as Trinidad and Tobago Football Association (TTFA) president, David John-Williams has already turned his gaze towards higher office.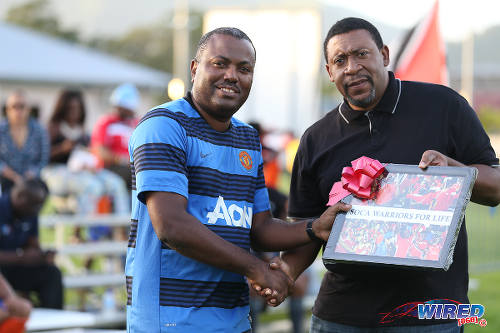 The W Connection football club owner will run for the post of Caribbean Football Union (CFU) president on 23 July 2016. The election will be held in the CFU Congress in Miami, Florida.
The other two candidates are incumbent president and Antigua and Barbuda FA general secretary Gordon Derrick and United States Virgin Islands (USVI) president Hillaren Frederick, who is best known for wrecking ex-Trinidad and Tobago football captain David Nakhid's unlikely FIFA presidential bid by nominating two persons for the 2016 FIFA Congress.
John-Williams' own term as TTFA president arguably begun with an illegitimate election on 29 November 2015, as at least a third of the delegates appeared to be ineligible to vote according to the TTFA constitution.
And his bid for the CFU throne also appears to be mired in controversy from the start, as John-Williams stands accused of misuse of TTFA funds, a lack of transparency and being a willing co-conspirator to the political weakening of the region.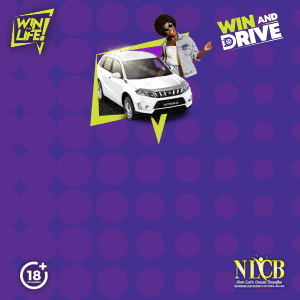 And, once more, the TTFA boss appears to have the support of FIFA—as well as UEFA and CONCACAF—in his grand designs.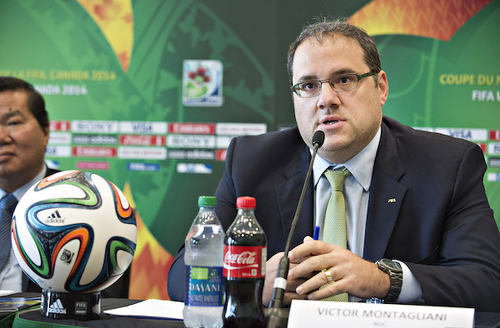 On 3 June 2016, John-Williams invited all 31 Caribbean member associations to what he described as "a watershed moment in the evolution of Caribbean football" at the Courtyard Marriott Hotel in Port of Spain.
Ostensibly, the two-day workshop was supposed to chart the way forward for the Caribbean Professional Football League (CPFL). Caribbean delegates were assured that an economy return flight, accommodation, ground transportation and meals would all be taken care of by their host.
A follow-up meeting is carded for two days after the CFU Congress, which will decide the next regional boss.
"Both UEFA and CONCACAF are supporting this initiative and have provided the funding for the meeting," stated John-Williams, in an email sent on a TTFA letterhead.
A representative at a local translation agency confirmed that they provided service—which included translators, equipment, PA, booth and technician—for a Caribbean football meeting at the Marriott on 17 and 18 June.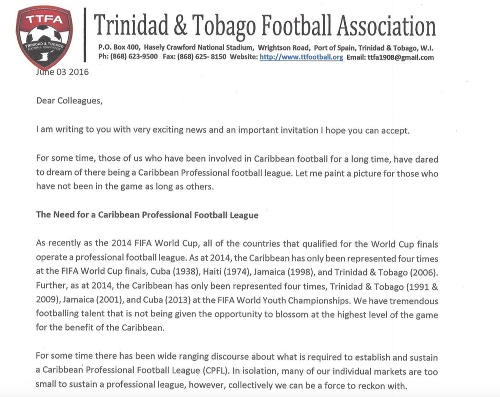 However, sources revealed that the invoices went to the TTFA.
Two TTFA board members told Wired868 that John-Williams never asked or even informed the local body that he was using TTFA money to help fund his Caribbean football ambitions, or that he planned to run for CFU office in the first place.
"In none of the [board] meetings did that come up," said one TTFA board member, who spoke on condition of anonymity. "I don't know anything about that. And that is of concern."
Wired868 asked John-Williams whether the TTFA board agreed to pay—temporarily or not—the cost of his CFU meeting, if it was the start of his presidential campaign and if he would have the TTFA membership appoint an independent committee to probe irregularities in the 2015 election.
He had not responded up to the time of publication.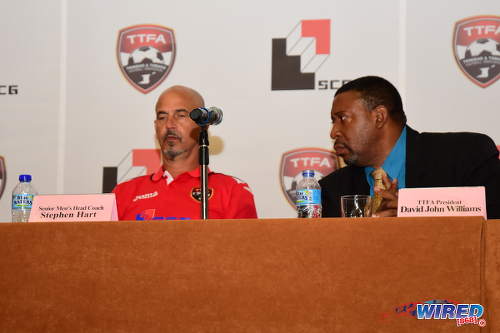 Newly elected CONCACAF president Victor Montagliani promised to chip in to offset costs for John-Williams' meeting while, according to the TTFA president, UEFA vowed to help fund the event. In theory, both football bodies will reimburse the cash-strapped TTFA.
And, pointedly, the inaugural CPFL meeting was attended by UEFA legal counsel Veron Mosengo-Omba, FIFA professional football development manager James Johnson and CONCACAF club licensing and development officer Jonathan Martinez.
But why did CONCACAF, UEFA and FIFA agree to assist a Caribbean project by an individual candidate, without consulting Caribbean Football Union (CFU) president Gordon Derrick, on the brink of an election campaign?
Ironically, the cash-strapped CFU often holds its own AGMs during CONCACAF or FIFA Congresses to save itself the expense of airfare and accommodation.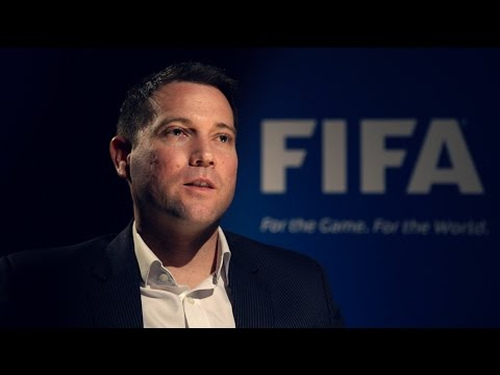 Derrick emailed Montagliani and acting general secretary Ted Howard, on 7 June, for answers on how it had handed over a CFU project to an individual member—and funded it—without consulting the Caribbean's governing body.
"The CFU general secretary and I met with you and other CONCACAF colleagues last Tuesday, covering myriad of aspects in what appeared to be a positive step towards cooperative engagement between both organisations.

"This purported CONCACAF-backed TTFA initiative was never raised, and I would appreciate if you could provide clarity as this, as originally proposed is a CFU project.

"The exclusion of the CFU ExCo at a session that purports to discuss proposal and implementation of a Caribbean professional league is alarming."
Montagliani scoffed at the suggestion that CONCACAF was trying to influence Caribbean football politics.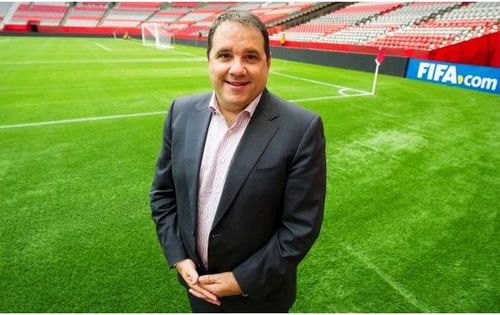 "CONCACAF has a fiduciary responsibility to consider any proposal or request of any member association and, in fulfilment of our obligation, we considered the request… Our only condition to providing support was that all 31 Member Associations in the Caribbean be invited to participate—this belies your accusation of  divisiveness and favouritism.

"CONCACAF will continue to support football activities of any Member Association upon request, assuming the request is reasonable, financially sustainable and within our authority… In fact, supporting this effort is what we are supposed to do."
Montagliani ended his email, which was leaked to Wired868, by offering to take Derrick for coffee. He appeared to miss—or pretended to—the fact that a meeting including all 31 MAs but without the CFU president is precisely what John-Williams would want if he was using the workshop as a platform for his presidential ambitions.
At least one CFU source, who spoke on condition of anonymity, accused John-Williams and Jamaica's CONCACAF vice-president Horace Burrell of plotting against the Caribbean and claimed that both men campaigned to have Montagliani, a Canadian administrator, elected as CONCACAF president on 12 May 2016.
It was the first time in 26 years that CONCACAF elected a president from outside the Caribbean.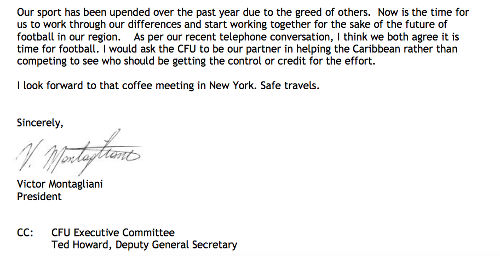 Now, the informed CFU source thinks FIFA plans to finish the job of neutering the Caribbean with John-Williams as their weapon of choice.
"I have never seen a [CFU] member host all the MAs for the Caribbean and have representatives from UEFA, CONCACAF and FIFA at an individual meeting. It is the first time.

"John-Williams sold out the Caribbean to Victor [Montagliani]. One of the few things we have in the Caribbean is our political strength and he sold it for what? To be president of the CFU?

"I am very very disappointed at the results from [the 2016 CONCACAF Congress in] Mexico. It is clear that they were able to divide us, aided and abetted by John-Williams and Burrell, who are [from] the two most powerful football nations in the Caribbean along with Haiti and Cuba.

"Burrell said to one of our members that, if he couldn't be CONCACAF president, then let Victor [Montagliani] get it."
John-Williams did not respond to the accusation while Wired868 failed to reach Burrell for comment.
The blueprint for the new CONCACAF was done before Montagliani's ascension, though. Three notable revisions to the confederation's statutes were announced on 25 January 2016: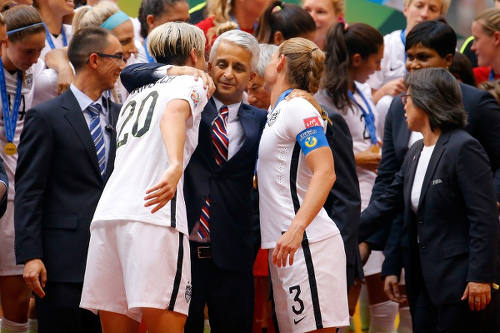 "The CONCACAF Council shall include three "Independent Members"—in addition to the president, three vice-presidents, three "Member Association Members"—and one "Female Member", who are nominated by the CONCACAF Council and must qualify as "independent";

"Candidates for the CONCACAF Council, each standing committee and judicial body must pass an eligibility check carried out by the Ethics Committee.

"Deletes provisions providing that the CONCACAF Representatives to the FIFA Council have no voting power at the CONCACAF Council."
Derrick said he fought United States Soccer Federation (USSF) president Sunil Gulati consistently over the proposed changes to the make-up of the CONCACAF Council.
But it was for nought since Burrell, who is the Caribbean's representative to CONCACAF, accepted it.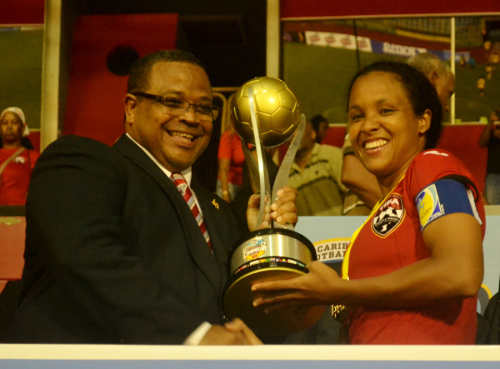 "They were trying to dilute the voting strength of CFU," said Derrick. "Before, you had a president from the Caribbean, three vice-presidents and three ordinary members   [with one] from each region [of North America, Central America and the Caribbean] and a female member who was from the Caribbean.
"So the CFU had four votes [from a total of eight]. That was our strength and they were hellbent on changing it…
"If you add three more members and give them a vote each, then we would have five and they would have six. And they would control the ExCo (executive committee)."
Derrick was furious at CONCACAF's executive changes. But he soon became familiar with one of the other amendments, which allowed FIFA to strike down potential candidates on ethical grounds.
On 12 April 2016, then FIFA Audit and Compliance Committee chairman Domenico Scala  revealed that, following integrity checks, Derrick would not be permitted to run for the office of CONCACAF president.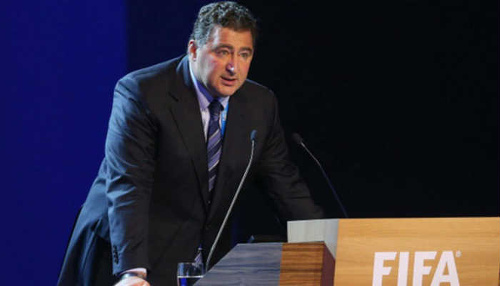 The CFU president said FIFA informed him that his ban was due to his part in the 2011 Mohamed Bin Hammam bribery scandal and an Antigua FIFA GOAL project investigation, which begun on 6 March 2015 but still remains inconclusive.
Five years ago, FIFA ruled that Derrick failed to pass on information of wrongdoing at a CFU meeting, chaired by disgraced ex-CONCACAF president Jack Warner, in which bribes were paid to Caribbean delegates.
Derrick, who was not found to have collected a bribe or played an active role in the wrongdoing, was reprimanded and fined CHF 300. In contrast, FIFA banned Burrell from all football-related activity for six months and placed the Jamaican on a two year probation for his part in the affair.
Yet, ironically, Burrell returned as CONCACAF vice-president—he also kept the post after the 12 May 2016 Congress—and sits on FIFA's organising committee for the Olympic football tournament.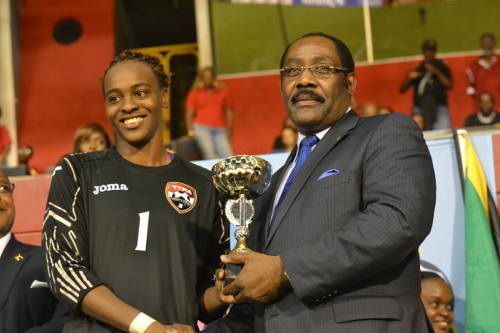 "FIFA said it banned me because I attended that meeting in Trinidad as part of my duties as [ABFA] general secretary and I must have seen something which I did not tell them. So I got a reprimand. But Burrell got a ban and a fine, yet he is okay and he is still the vice president of CONCACAF.

"How can I be ruled out and not him? It is absolutely unbelievable."
Insideworldfootball, a Europe-based football blog, claimed that Derrick had actually been cleared by US law firm Sidley Austin, which conducted integrity checks on CONCACAF's behalf, only to be overruled by FIFA.
In his 6 April 2016 email to Scala, Sidley Austin lawyer Samir Gandhi said there was: "nothing that would rise to the level of making a recommendation to reject. As such, we believe that he has passed the eligibility check notwithstanding numerous outstanding negative issues."
Derrick's appeal of the FIFA decision is before the Court of Arbitration for Sport (CAS) at present.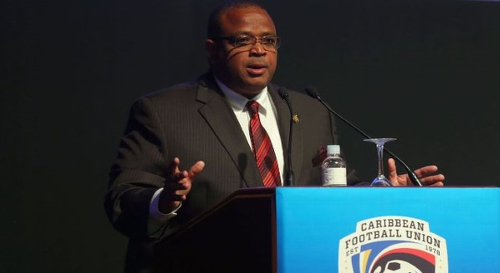 An email sent by Howard to the CFU president, on 10 March 2016, was the first sign of a dirty presidential campaign:
"It has come to our attention upon a review of our financial records that the monthly payments of US$45,000 has made for the benefit of the CFU for support of its administrative and overhead expenses, is now being made to an account that is not in the name of the CFU.

"Rather, the account into which the payments are being made is to a different entity, called the "Caribbean Football Union, Inc."
Howard went on to list, with great detail, the various statements needed by CFU and warned—in bold writing—against the destruction of any documents needed by CONCACAF's investigators.
"Until this matter is resolved," stated Howard, "CONCACAF will suspend payments to the CFU."
In fact, the CFU informed CONCACAF that it was changing bank accounts on 27 August 2015, via email correspondence shared with Wired868.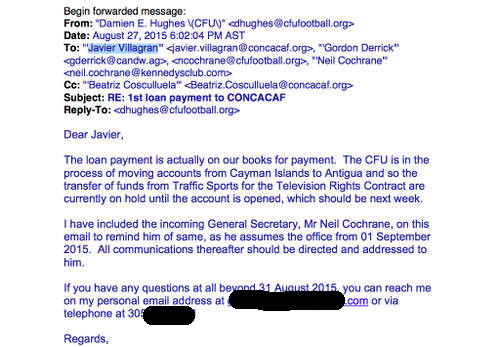 Derrick explained the change of banks became necessary since the previous CFU account was set up by former CONCACAF president Jeffrey Webb at the Fidelity Bank where he served as director.
After Webb's indictment, Fidelity refused to accept television money meant to be relayed to the CFU. And Derrick was unable to make any changes to the account without authorisation from Webb and another signatory, Canover Watson, who was convicted of fraud in the Cayman Islands.
The CFU general secretary Damian Hughes immediately began moves to open a new bank account for the regional body in Antigua, since it was the homeland of the president and general secretary designate, Neil Cochrane.
Cochrane said Antiguan banks do not allow accounts for companies that are not registered on the island. The CFU is headquartered in Jamaica.
So, after a regional executive committee meeting in Saint Martin in August 2015, a decision was made to register another CFU branch in Antigua. That also failed since some of the directors listed at the Office of the Registrar in Jamaica, which included Webb, were no longer members of the body's executive.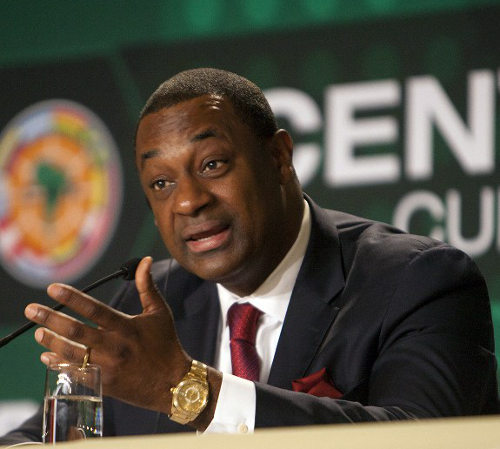 So a new company was formed, which is fully owned by CFU.
"The articles within our statutes gives the ExCo the authority to register in all 31 countries of the CFU if we require to do business," said Cochrane. "So we were not going ultra vires to the constitution… [Derrick and I] were the first two directors and since then we updated to include [CFU vice presidents] Cheney Joseph, Lyndon Cooper and [legal advisor] Anthony Johnson, who had [all] taken forever to send the documentation to the bank.
"In Antigua when you open a company, the company must have shares and the common practice is to say you have 10,000 shares. So the company was registered with 10,000 shares but initially they were not issued to anyone…
"In March or April, the shares of the Caribbean Football Union Incorporated were issued to the Caribbean Football United Limited in Jamaica. At no point were there shares owned by anyone.
"There are two CFUs but with the same directors and owners… CFU Inc a subsidiary of CFU Jamaica and 100 percentage owned by CFU Ltd."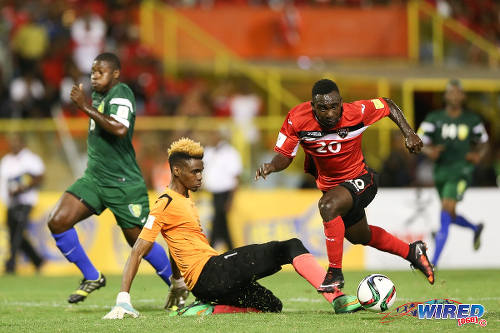 Derrick said the CFU's stand-off with CONCACAF barely lasted a month. And, by the time all parties met at the Congress in Mexico, the CONCACAF hierarchy greeted him warmly.
Derrick suggested that Howard's email was part of a North America campaign, aided by FIFA, to seize power.
"That [CONCACAF] letter came out a week or two after I announced my candidacy for CONCACAF president and immediately they cut our funding. No one but God can say that wasn't orchestrated to cause confusion in the CFU… At the time, they were speaking to us in a hostile manner but after [the CONCACAF Congress in] Mexico, you would think we were the best friends ever.

"So this was all done to make sure they got what they wanted."
Intriguingly, Howard's accusatory letter to Derrick resurfaced on 17 June when it was read verbatim by a radio host on I95.5FM. There was no suggestion to listeners that CONCACAF resumed funding the CFU, two months earlier, and no wrongdoing was found.
The Trinidad radio broadcast happened hours before John-Williams hosted 17 of the Caribbean's 31 delegates, which was paid for—at least in part—by the TTFA.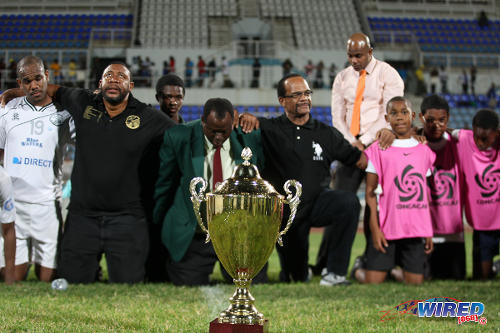 The W Connection owner vowed that the CPFL will start in two years time and will comprise of 14 teams.
Nothing if not ambitious, John-Williams claimed the regional league will target a television audience of 65.9 million—the total population of the CFU member countries and their diaspora to the US and Canada—and planned to land three year sponsorship deals for a combined US$35 million from a title sponsor (US$15 million), television company (US$15 million), beer company (US$2.25 million) and soft drink company (US$2.25 million) respectively.
In return, interested clubs must pay a one-time television production fee of US$350,000 and a franchise fee of US$150,000 while guaranteeing 2,500 replica sales, 2,500 season ticket sales (US$125 each) and an approved club structure including a youth academy.
A history and playing record at CFU and CONCACAF were described as "assets."
John-Williams was listed as the chairman of the interim steering committee for the CPFL, which also included John Krishnadath (Suriname), Fabrice Baly (Saint-Martin) and Jorge Pulido (Dominican Republic) as deputy chairmen, and Larry Mussenden (Bermuda), Didus Fedee (St Lucia), Ignacio Argote (Puerto Rico), Theresa Pitcairn (Cayman Islands), Randy Harris (Barbados), Maurice Victorie (Martinique) and Joanne Salazar and Jamaal Shabazz (both Trinidad and Tobago) as its ordinary members.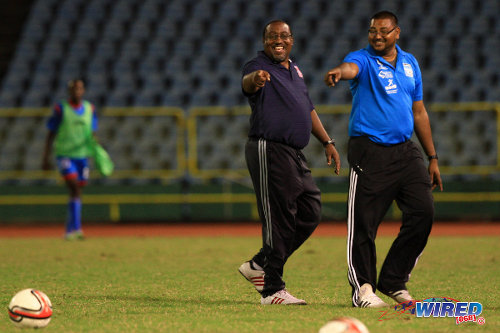 Three CPFL teams will advance to the CONCACAF Champions League, which will immediately relegate the TT Pro League and other domestic competitions to the role of feeder leagues.
The CPFL will have 26 league matches and nine knock out games while there would be no relegation or promotion for the first three years. Two teams will be added in the fourth, fifth and sixth years to bring the competition up to 20 teams.
John-Williams promised US$28.3 million to each club—over the initial three year period—as "guaranteed income and prize money."
His plans raise the intriguing possibility of a TTFA and CFU president who also owns professional clubs in the very league that he runs or has an influential role in.
There is little discernible difference with the operations of his compatriot and ex-CFU president, Warner, whose Joe Public club played in local, regional and CONCACAF competitions while using the CONCACAF Centre of Excellence as its home ground.
"John-Williams is compromised and he isn't operating in the best interest of the CFU," said Derrick. "He is operating in their interests… I don't say I am the greatest leader and God's gift to football management but I am 100 percent for the Caribbean. Everything I do is for the benefit of the Caribbean…
"As long as we controlled the presidency, the Caribbean would have been fine but they decided they didn't want that."
Derrick said CAS gave FIFA until the first week in July to respond to his appeal against his disqualification from the CONCACAF presidential election. He is wary that FIFA might try the same trick again.
"Some members are telling me that CONCACAF is pushing FIFA to disqualify me from running in this election," said Derrick, "and they are just waiting on me to make my public announcement that I would be running."
Ironically, although CONCACAF and UEFA promised to pick up the tab for John-Williams' Trinidad gathering, the CFU must pay for its own translators and meeting room for the 23 July election.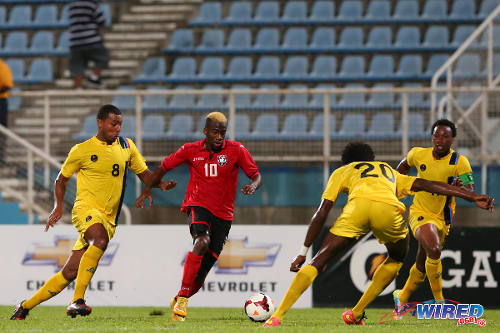 As a cost-cutting measure, the Caribbean Congress will be held in Florida and CONCACAF has promised to help with airfare and accommodation.
Perhaps it is fitting that the Caribbean president will be named on North American soil. Montagliani's election further shifted the balance of power to seven votes for North and Central America and four to the Caribbean.
Now, FIFA and CONCACAF appear to be angling for a Caribbean delegate of its choice.
Rumours suggest that FIFA may despatch a representative to Trinidad and Tobago, after Wired868's exclusive report on the controversial TTFA elections of 29 November 2015.
It is uncertain whether the governing body will come to do damage control or to make the first step towards imposing a normalisation committee, as happened in Argentina earlier this month.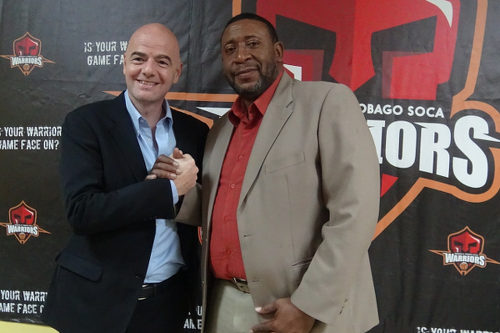 In the meantime, John-Williams is aiming to become the Caribbean's new godfather, albeit one who was set clear boundaries by his FIFA overlords.