"Work hard, pray and be humble."
Morvant Caledonia United's Kareem Knights, a 19-year-old Guyana youth international football, said he lives by that simple but powerful credo.
Knights moved to Trinidad last September after impressing for Guyana in Rio 2016 Olympic qualifying action against Antigua and Barbuda. Guyana coach and Caledonia founding member, Jamaal Shabazz, challenged the teenager to test himself in the TT Pro League and the gauntlet was accepted without hesitation.
Knights shared his passion for the game and dedication to improving his ability in a one on one with Wired868: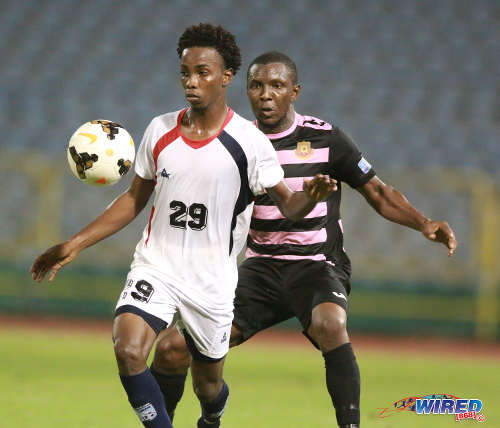 What's your birth date?

 21 October 1996.
 Where is your hometown?
 Georgetown.
 What school did you attend?
 Chase's Academic Foundation.
 What position do you play?
 Centre forward.
What is your favourite team?
Barcelona all the way.
What is something that a lot of people don't know about you?
A lot of people don't know that criticism from fellow footballers when I make a bad play can easily frustrate me. However it can also push me to succeed because I would try to do better in the next game.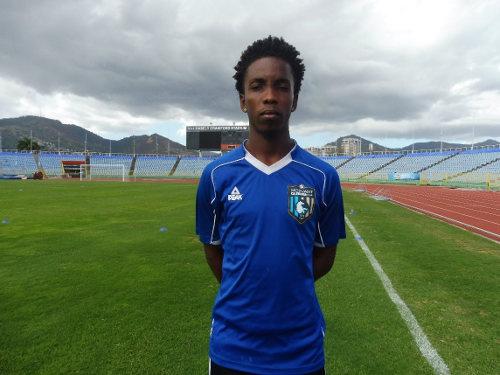 How would you describe yourself as a person?
I am honest, hardworking and I aim to be successful.
What is your definition of success?
Success to me would be playing professional football in England or Belgium.
How are you coping being away from your family?
At first it was uncomfortable as I had to be away from my siblings and mother. However I frequently talk to my friends and family back home so I was able to adjust.
How many siblings do you have?
I have eight siblings; 2 sisters and 6 brothers.
What do you do in your free time?
Play video games. I love FIFA 2016 or I may go watch a movie.
How long have you been playing football and what encouraged you to play?
I have been playing football for the past seven years and it's a sport that I always liked. I started playing from watching a friend playing in the streets.
What would you say is one of your strengths as a footballer?
I would have to say it's my ability to move with the ball. I am able to move past the other team quickly while keeping the ball with me. But sometimes it can also be a weakness as my coach is always saying that I need to remember to pass the ball.
Who is your most important coach?
My coach from Guyana, Jamaal Shabazz, has been my mentor and has always offered me advice and support.
Who inspires you as a footballer?
Locally, I looked up to Nigel Codrington from Caledonia because he is so calm when he plays and you feel like he can score at any time which means he is doing his job as a striker. Internationally it's Sergio Busquets from Barcelona that I idolize because he is very creative on the field and creates opportunities for his teammates to score goals.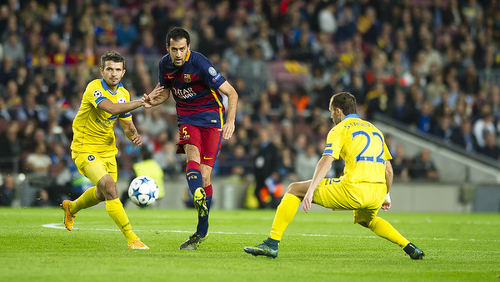 What would you say is your favourite football memory to date?
There are two actually that stand out to me. The first was in 2012 when I scored two goals for my country in the Ato Boldon stadium against the British Virgin Islands for the Under-17 World Cup Qualifier. The second was when I scored for Caledonia against W Connection in March 2016.
How do you prepare for a big game?
Preparation starts the day before: eating well, practising but also resting. It's important that I clear my mind the night before so I may watch a movie so I won't be tense on the field the next day.
How is playing football in Trinidad different from Guyana?
It's very different. The training is a lot more intense and the facilities and infrastructure are more advanced than back home.
What do you like the most about Trinidad so far? Any dislikes?
My favourite thing about Trinidad's culture is the food. I love doubles. The only thing I don't like about Trinidad is the crime situation.