Former "Strike Squad" defender and United Petrotrin coach Brian Williams is the new head coach for the Trinidad and Tobago National Under-20 Team.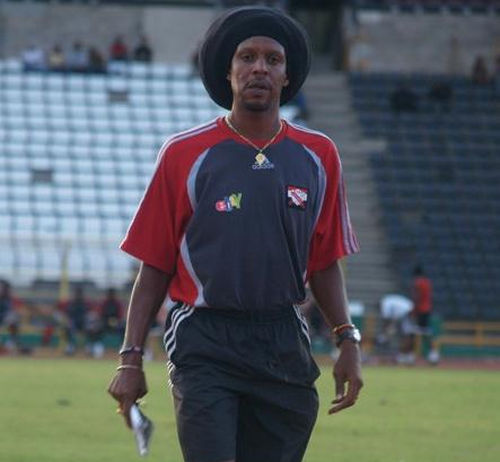 But, not for the first time, Trinidad and Tobago Football Association (TTFA) president David John-Williams might have to field questions regarding a possible conflict of interest, as Williams is the current under-16 coach at the W Connection football club, which is owned by John-Williams.
The new head coach will be assisted on the National Under-20 Team by his former Trinidad and Tobago international teammate Kerry Jamerson while the remaining staff will be announced at a later date.
John-Williams said the appointments were "approved" by the TTFA technical committee, which is headed by Pro League CEO Dexter Skeene. The Under-20 Team start their Korea 2017 World Youth Cup qualifying campaign in mid-June.
"We are pleased with the appointments," John-Williams told the TTFA Media. "(…) The good thing about this administration so far is that the technical committee approved the appointments.

"They were given certain guidelines and we have the support of the technical committee and I am happy to make the announcement on behalf of the technical committee."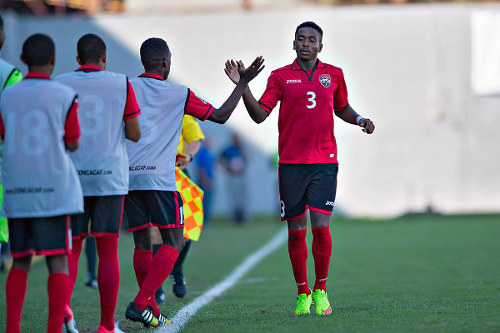 Wired868 was unable to confirm whether the TTFA's technical committee created its own shortlist of coaches and selected Williams. And what guidelines the committee received before making its choice.
Skeene could not be reached by telephone while Dr Alvin Henderson, the technical committee's deputy chairman, refused to even say whether the committee has met and insisted all questions must be directed to the chairman.
Williams said he has already begun shortlisting players for the National Under-20 Team and suggested that the local football body will attempt to use National Senior Team winger and Eredivisie player, Levi Garcia, for their campaign.
"We have at least 16 players already shortlisted who are playing with the senior teams in the local Pro League," said the national youth coach, "and of course we have some other talents like Levi Garcia who is also eligible to play for the Under-20 team.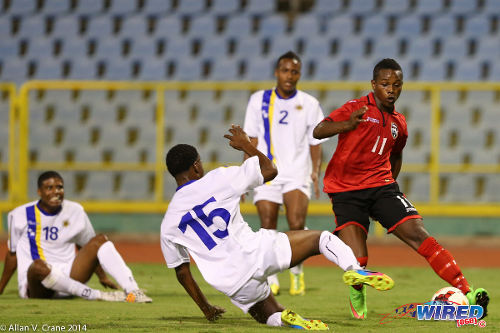 "I will have a look at the players coming out of the past Under-17 team and we will gather all the information on eligible players from the North American Leagues and other overseas leagues."
The National Under-20 squad will largely comprise of graduates from ex-National Under-17 Team coach Shawn Cooper's 2015 CONCACAF Under-17 Championship squad.
Cooper took the national youth squad to the CONCACAF stage for three successive tournaments and twice got the "Red, Black and White" into the quarterfinals.
However, the QPCC and Presentation College (San Fernando) coach was not interviewed for the new post.
"Since I came back (from the 2015 CONCACAF Under-17 Championship), nobody (from the TTFA) had any dealings with me whatsoever," said Cooper. "I think they should shortlist people in terms of their track records and then call them into interviews and so on."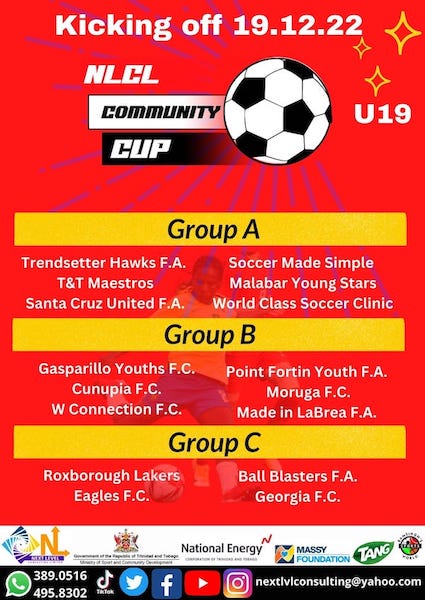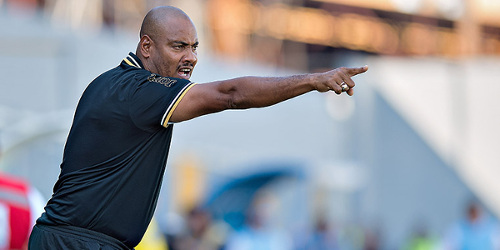 Trinidad and Tobago National Senior Team assistant coach, Derek King, who led the Under-20 Team to the 2015 CONCACAF Under-20 Championship, was also not offered the chance to interview for his former post.
Nor was St Ann's Rangers coach Angus Eve, who is familiar with much of the country's teenaged talent after steering Naparima College to successive SSFL Premier Division titles in 2014 and 2015.
Eve took Trinidad and Tobago to the CONCACAF stage in their London 2012 Olympic qualifying series. And, although he failed to get to the knockout stage of the Guadalajara 2011, his Under-23 Team returned home unbeaten after draws against hosts Mexico, Uruguay and Ecuador.
"No one called me or asked me to send a resume," Eve told Wired868. "When Keith Look Loy was technical director, he asked me to send in a resume and I think I did pretty well. We were unbeaten in the Pan American Games and we got into the final CONCACAF round of Olympic qualifying.
"And I have never been asked since to be the coach of any national team. But congratulations to Brian and his staff. I know he has been in football for a long time and I wish him all the best in his job."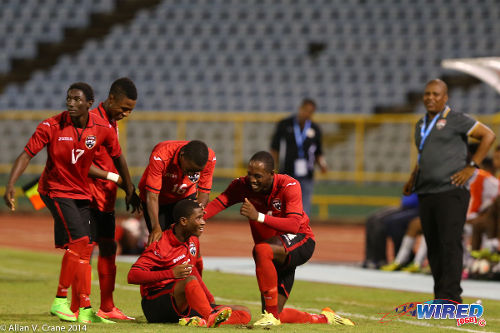 Williams' last international post was exactly a decade ago when his National Under-20 Team, which included Khaleem Hyland, Radanfah Abu Bakr and Ataulla Guerra, was eliminated in the Caribbean stage by Jamaica.
And he has not held a notable coaching portfolio since he led United Petrotrin to sixth place in the 2008 Pro League season.
However, Williams was considered to be a good man-manager with a keen eye for talent while, as a player, he competed with distinction at CONCACAF level with club and country.
"It is always an honour when called upon to serve your country and particularly a national football team," Williams told the TTFA Media. "I know exactly what it means to be the head coach of a national team and it comes with a huge responsibility, especially when the expectations of the Trinidad and Tobago public are very high.
"I am personally looking forward to this challenge and aiming to see what difference I can make in this part of the FA's program."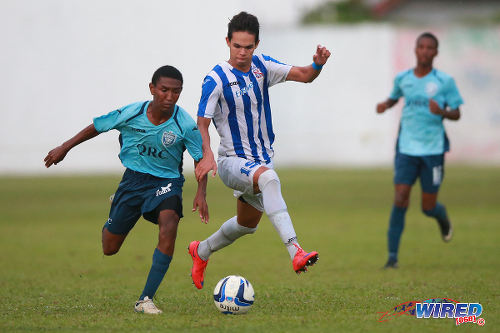 John-Williams confirmed that the Trinidad and Tobago National Under-17 Team will continue its India 2017 World Cup preparations under current coach Ken Elie.
"In terms of the Under-17 team, a program has been running since under the past administration and has continued," said John-Williams, "and we are very happy about that."
Elie said his squad has already been cut to 32 players and identified FC Santa Rosa midfielder and QRC student John-Paul Rochford as one of his four standout players.
"There are four very special players in the squad," Elie told the TTFA Media. "We have a couple outstanding players from the SSFL and one in particular from W Connection.
"John-Paul Rochford, who was on a training stint at Manchester City recently, is also there with us. And, when the squad comes together for the tournament, I am confident we will qualify for the CONCACAF Finals and then look to seal our place in India."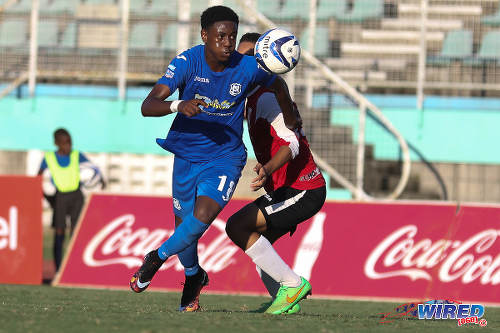 Elie's "special" but unnamed W Connection player is likely to be Naparima schoolboy Isaiah Hudson, who made his senior Pro League debut in 2016 for the "Savonetta Boys."
John-Williams vowed to distance himself from Connection's day-to-day business, so as to avoid a potential conflict of interest.
However, emails received from the aunt of Connection striker Dwight Quintero showed that, up until March 2016, John-Williams continued to act on behalf of the Couva-based football club.
Editor's Note: The comments with respect to the Trinidad and Tobago National Under-20 Team player pool were made by new head coach Brian Williams and not TTFA president David John-Williams, as previously stated. Wired868 regrets the mix-up.