England-born midfielder John Bostock said he delayed his Trinidad and Tobago international debut until he managed some stability in his club career.
But, four years since his first call-up from the "Soca Warriors", the former England National Under-17 Team captain says he is honoured to wear red, black and white on the international stage.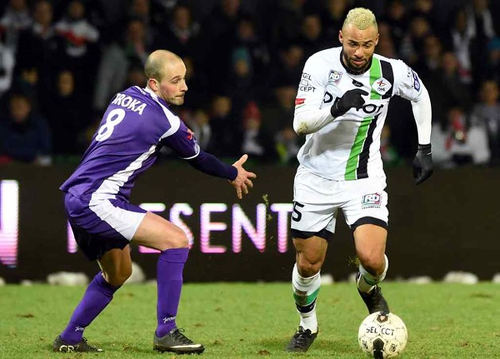 "I'm delighted to be called up for T&T," Bostock told the TTFA Media. "It's an honour to be named in the squad and I'm very excited to represent the country of my heritage."
A box-to-box midfielder with a blistering left foot shot and devilish set piece, Bostock was a surprise inclusion in coach Stephen Hart's squad to face St Vincent and the Grenadines in Russia 2018 World Cup qualifiers on March 25 and 29.
But the midfielder, who now represents OH Leuven in the Belgium top flight, pointed to his nomadic career as the reason for the delay.

In nine years as a professional footballer, the 2015/16 season with Leuven marked the first time that Bostock represented the same club for two successive seasons.
"For a while I've known of the interest of T&T and it was of course an honour to be considered to be in the coaches' plans," said Bostock. "However it was important for me to first be stable at club level. Now definitely feels like the right time and I'm excited to get things on the way."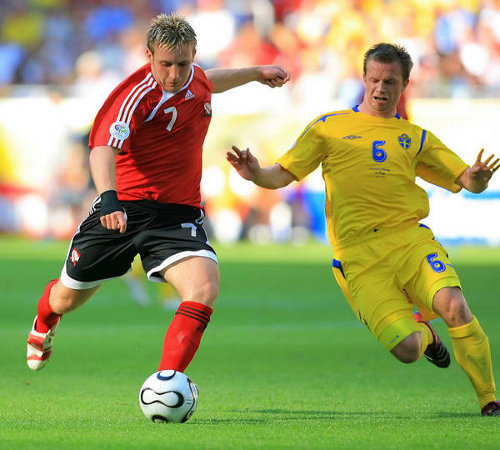 Bostock is one of three players in the current squad who were born and raised in England, alongside former England national youth player and right back Justin Hoyte and midfielder Andre Boucaud.
And they follow in the footsteps of the likes of Ronnie Mauge, Chris Birchall, Ian Cox, Jloyd Samuel, Jake Thompson, Anthony Warner and Kevin Austin, who also left England to represent the two island republic.
Birchall played all three games for Trinidad and Tobago at the Germany 2006 World Cup while Cox was a squad member.
Bostock, who has a Trinidadian grandmother, said he was close to his Trinbagonian relatives as a boy and visited Tobago before. He claimed to have kept tabs on the progress of the Warriors too.
"I know the team has been doing very well," said Bostock. "I've been following the results and it's clear to see that there is a lot of quality and great team spirit.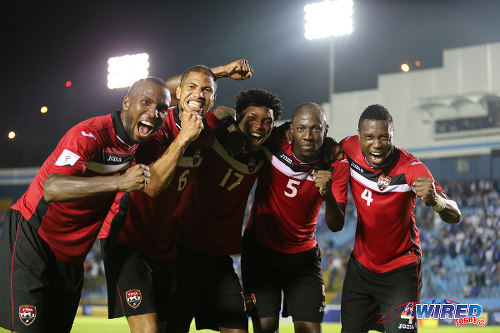 "I spent some time in Tobago a while back and it was an amazing experience. I'm close to my Trinidadian family in London so I've grown up around the culture but I'm looking forward to experiencing it for myself.
"Growing up, I always spoke to my Grandma about potentially playing for the country she was from. With her recent passing it feels like even more of an honour and I know that she would be very proud of me."
Bostock was Crystal Palace's youngest first team player after he debuted at 15 and was once courted by the likes of Barcelona, Chelsea and Arsenal.
Barcelona, according to the UK's Daily Mail, once sent Bostock a pair of then star player Ronaldinho's boots while Arsenal sent a Cesc Fabregas shirt.
At 16, he chose to join Tottenham Hotspur in an acrimonious split from Palace, who received a mere £700,000 fee, which he was decided by a tribunal.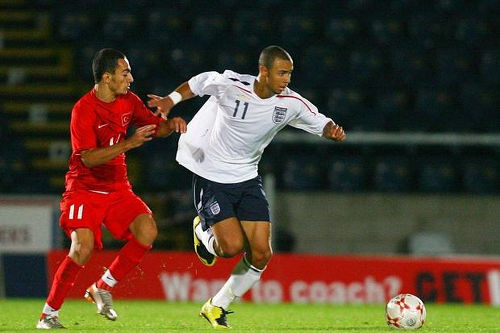 But in five years at Spurs, Bostock did not make a single Premier League appearance and only a handful of cameos in the Europa League while he spent most of his time on loan spells to Hull City, Sheffield Wednesday, Brentford and Toronto.
In 2013, Royal Antwerp manager Jimmy Floyd Hasselbaink wooed him to Belgium and he played one season at Antwerp before he joined his current club, OH Leuven.
The following are excerpts from a Daily Mail interview with Bostock on his journeyman career:
"I've spent so long trying to work out what happened, searching for a reason. I have driven myself crazy thinking about this.
"I've never drank alcohol in my life. Never. I didn't party. I tried to be a good pro. I like a milkshake but that's as far as it goes.
"I take the game seriously and try to do everything right but it comes down to what you do on the pitch. There are players who might go out a during the week but then do the business on the pitch.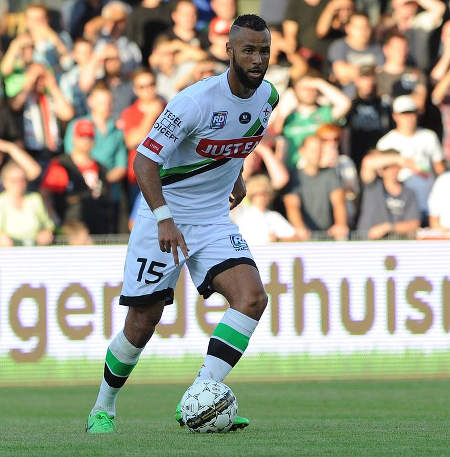 "My big issue was confidence. At 16, I played on instinct, with no fear. The pressure arrived, expectations arrived and when you don't have that someone there to support you—by that I mean a manager or a coach or a club where there is a plan for you—you feel like you lose control of the situation.
"I signed when Juande Ramos was manager and Damien Comolli was sporting director. It was a very different club to now where Pochettino is giving everyone a shot. No young players were playing.
"In my position, there was Luka Modric, Rafael Van Der Vaart, Gareth Bale—world class players. I came in at 16 and hoped it would be like it was at Palace. It wasn't.
"When you don't get a game, when you get put back into the Under 18s, it becomes a huge mental challenge….
"You question everything. Every day, you are pushing on and you believe, and you see other people messing about and getting a breakthrough. You think 'Will it ever happen for me?'
"I had long discussions with my pastor, who I am very close to at The Christian Life Fellowship in Greenwich. I was hit hard. My mum was hit hard. If you live by other people's opinions, you become very shaky, like a wave tossed in the sea.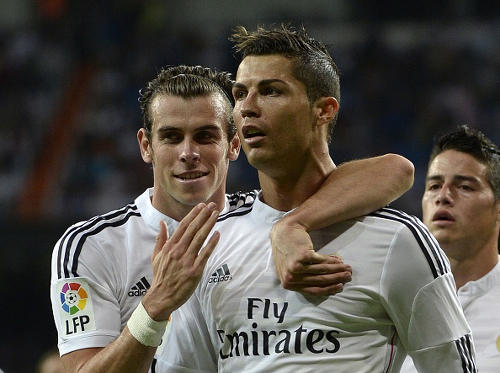 "I over-thought everything, I became almost obsessive. I thought that because of my reputation, I had to do something brilliant in every game. When you think so deeply, you take stuff onto the pitch and look as though you are carrying the weight of the world.
"I couldn't relax. Every time I made a mistake, I'd be worrying on the pitch what people would say or write. I'd be thinking 'I'm supposed to be the best player on this pitch and I can't get it right.'
"I cared too much, if anything. Now I know that a bad performance doesn't make me a bad person. In the (Tottenham) Under 18's we had college once a week and worked with a sports psychologist. It was never really in depth, though.
"He was a good guy but it was in groups. I definitely would have benefited from more one-on-one. Sometimes you need to play your way out of it. It's 90 minutes a week, with 22 people, and that's it.
"The last two years, that' s how I've viewed it. I have stopped thinking too much. I needed to, for my sanity.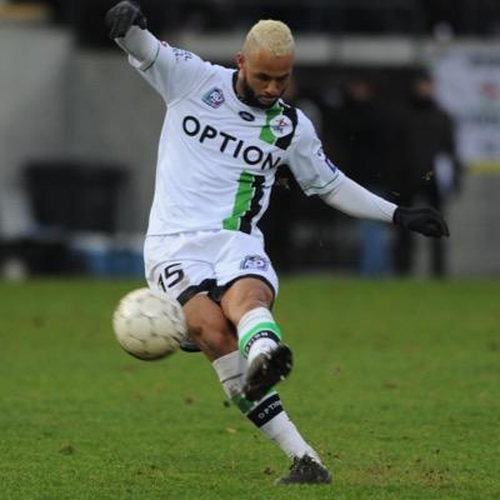 "Jimmy said 'Just come here and play football.' Regardless of what people thought, I just wanted the platform to show what I can do.…
"I could have earned more staying in England. The level here I'd say is lower Championship or top of League 1. It is packed with talented young players, the technical level is outrageous."