DIRECTV W Connection and Suriname's Inter Moengo Tapoe will square off in a decisive CFU Club Championship Group One match at the Ato Boldon Stadium tomorrow, after the two teams won their second group stage matches in contrasting fashion at the same Couva venue last night.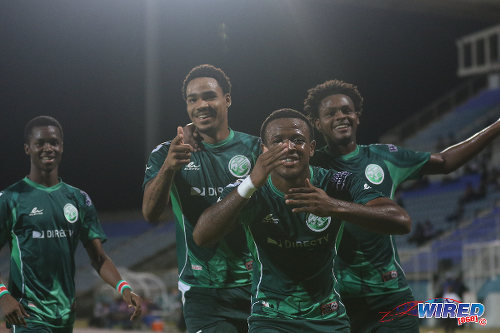 Former Caribbean champs, Connection, scored four unanswered second half goals en route to a massive 5-1 win over Guadeloupe's Club Sportif Moulien. While Inter rode a first half item by Gregory Pokie to beat Dominican Republic's Atlantico FC 1-0 in the first match of yesterday's double header.
The "Savonetta Boys" are making a habit of conceding early though, as last year's CFU Club Championship runners-up found themselves a goal down after only four minutes.
"I think it was a much better performance apart from conceding early in the game which was disappointing again," said Connection assistant coach Earl Jean.
But Connection are also making comebacks a habit too, as they flexed their offensive muscles once more to come away with another handsome result.

And after Richardson Petit's well-taken opener for Club Sportif, it took Connection all of three minutes to muster a response as skipper Alvin Jones's out-swinging corner teed up a precise header for Wednesday's second half hero Jamal Charles. It was the striker's third goal in two CFU outings.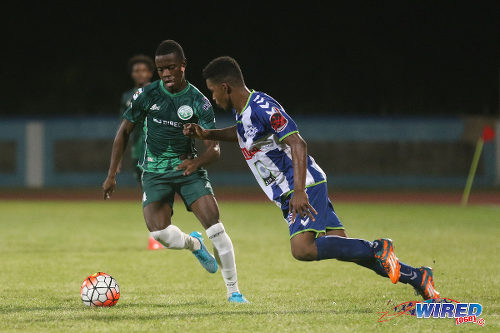 "We cannot afford mental lapses like those at this level because when it happens early in the game it gives you time to come back," said Jean, "but if it happens late it becomes more difficult."
But Club Sportif were not about to be torn apart just yet, as they appeared to close up shop very early. And while Atlantico pressed and hurried for large portions of Connection's 4-2 win on Wednesday, Club Sportif preferred a less high-octane strategy.
The Guadeloupe club preferred to sit back inside its own half and dare Connection to go through or around their 4-4-1-1 setup, with striker Stéphane Amadiah often the only player in the opposing half.
Connection, as always, responded by pushing full-backs Jones and Kurt Frederick up the flanks into conventional wing positions, while defensive midfielder Gerard Williams slotted in to the back line to make a three-man defence.
But Connection lacked that cutting edge in the first half as their passing generally was not sharp enough to break down the Guadeloupe team.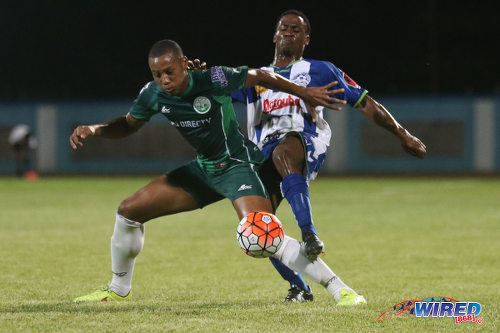 "I think Sportif came out and they had their intentions but our style is to maintain possession and we wanted to dominate the game," Jean told Wired868. "And I think we did that quite well."
There was an added plus for Connection, as former Vietnam-based playmaker Hughtun Hector was pulling the strings in the midfield once again.
"It's good for us and Trinidad and Tobago football too because he is a very good talent," said Jean.
The diminutive Hector was making his first competitive appearance for over a year after being sidelined with an Achilles tendon injury. And he took little time to familiarise himself with his old teammates and the Ato Boldon surface.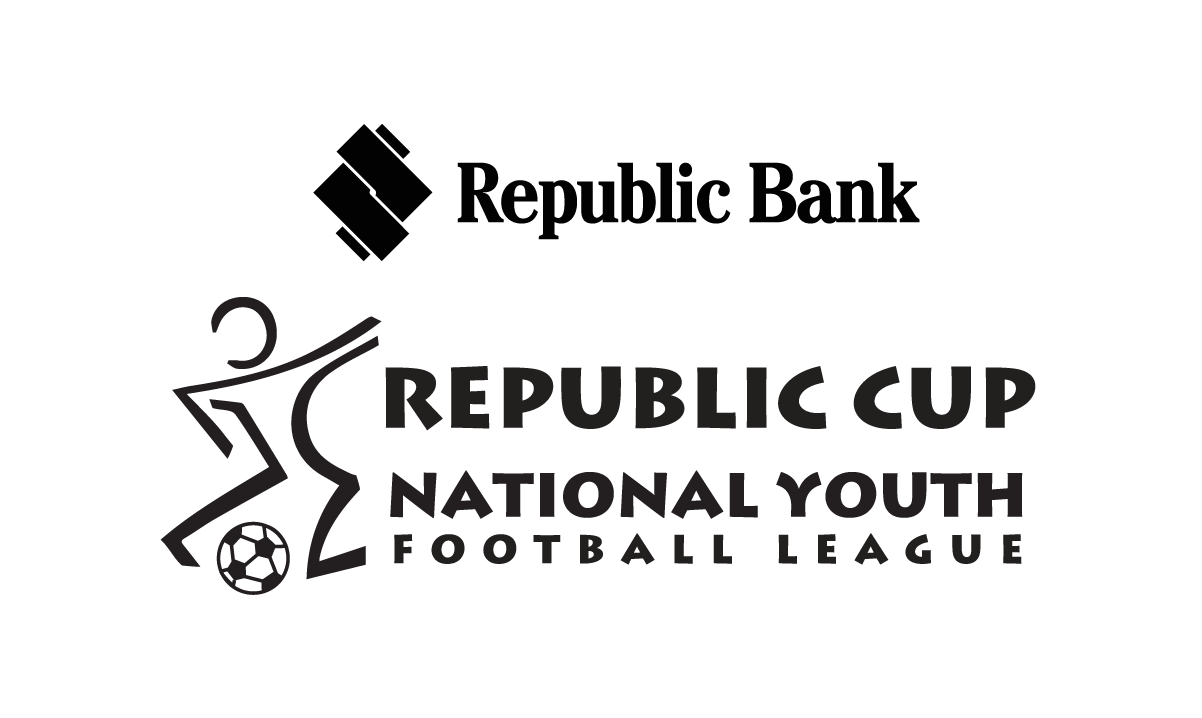 "It's always difficult coming off a long injury because you always feel as though it could happen again," said Jean, "but Hector has been working hard and he has decided to stay and play with us.
"He is about 75% to 80% match-fit and he just has to improve on his fitness. He is full of energy and he is a disciplined young boy."
Another diminutive Connection schemer by the name of Jomal Williams nearly broke the deadlock just before the half. But his inventive goal bound stab was dramatically stopped by a sprawling Jordan Sennoaj in the 36th minute.
Connection made their intentions clear at the start of the second half as playmaker Andre Toussaint replaced defensive midfielder Briel Thomas, while Hector dropped into a deeper playmaking role.
Frederick and Jomal were buzzing down the left flank in the early moments of the second half and it made for a very uncomfortable ten-minute period for Club Sportif.
Sennoaj was forced into three sharp, point blank saves while Connection's Dimitrie Apai also had a goal disallowed for offside.
But the early second half pressure was just too much for Club Sportif to handle and Jomal gave Connection the go-ahead goal in the 53rd minute with a clinical finish from the right side of the penalty area, after he stylishly turned his marker.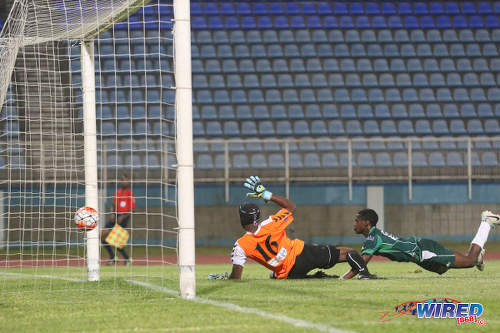 Club Sportif's Willis Francillonne, who curled home a wonder goal against Inter on Wednesday night, tried to replicate his wizardry with a 28-yard free kick on the hour mark. But his effort just inched over Connection custodian Julani Archibald's crossbar.
Connection showed no signs of slowing down at the other end though, and Apai applied a cheeky, chested finish in the 67th minute before Jones ruthlessly dispatched a penalty in the 70th minute, after a foul on Jomal.
Connection then knocked the ball around for fun in the final stages as Club Sportif struggled to get out of their own half. And the hosts even added a stoppage time item, as substitute Malik St Prix squeezed a shot past Sennoaj after receiving a nice, threaded pass in the final third.
Connection's convincing win means that they only need a draw tomorrow to advance to the semi-final round of the 2016 Caribbean Championship. But Jean and company are not in artistic moods.
"We don't want to draw the game," Jean said. "We want to win and come out of the group comfortably.
"(Inter Moengo Tapoe) are a strong team with quick players and we know what to expect from them. We are not waiting for anything to happen to us, we are going out to win the game."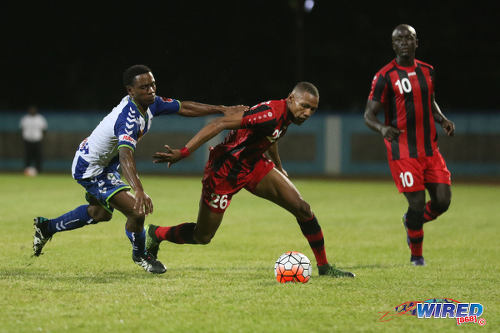 Connection will do battle for a semi-final berth with their former employee Stefano Rijssel and Inter from 6.30 pm tomorrow, while Atlantico and Club Sportif will meet from 4 pm in a bid to restore some pride.
(Teams)
W Connection (4-2-3-1): 18.Julani Archibald (GK); 16.Alvin Jones (captain), 25.Daneil Cyrus, 5.Triston Hodge, 2.Kurt Frederick; 8.Briel Thomas (14.Andre Toussaint 46), 3.Gerard Williams; 12.Dimitrie Apai, 13.Hughtun Hector, 10.Jomal Williams (43.Malik St Prix 74); 20.Jamal Charles (34.Jabari Mitchell 78).
Unused Substitutes: 1.Terrence Lewis (GK), 4.Maurice Ford, 26.Paolo De La Guardia, 35.Keston Julien, 46.Anfernee Frederick.
Club Sportif Moulien (4-4-1-1): 16.Jordan Sennoaj (GK); 12.Kévin Lumon, 3.Cédric Vamur, 5.Jérémie Valmy (captain) (4.Félix Siar 78), 2.Kévin Roussas; 17.Richardson Petit, 8.Fabien Beral, 6.Willis Francillonne, 7.Krismiller Bolmin (15.Henry Lubin 72); 10.Sébastien Lobry; 11.Stéphane Amadiah (13.Yohan Magen 66).
Unused Substitutes: 30.Kévin Ajax (GK), 9.Méddy Viardot, 18.Luther Galas, 19.Rémy Alcime, 20.Yannis Zabarel.
Referee: Swason Owen (Cayman Islands)
Man of the Match: Jomal Williams (W Connection)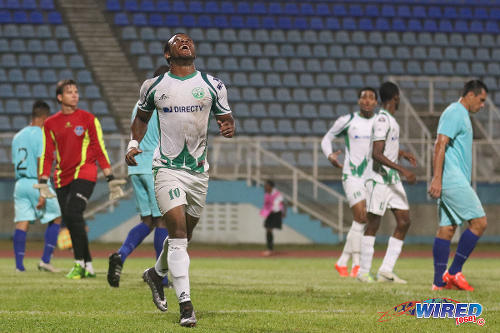 CFU Club Championship Scores
(Friday February 26)
W Connection 5 (Jamal Charles 7, Jomal Williams 53, Dimitrie Apai 67, Alvin Jones 70 pen, Malik St Prix 90+1), Club Sportif Mouilen 1 (Richardson Petit 4), at Ato Boldon Stadium;
Atlantico FC 0, Inter Moengo Tapoe 1 (Gregory Pokie), at Ato Boldon Stadium;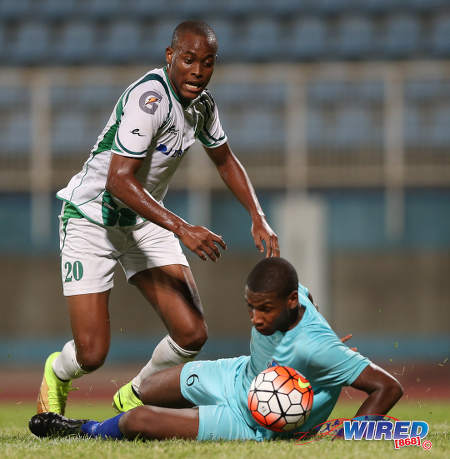 Upcoming fixtures
(Sunday February 29)
Club Sportif Moulien vs Atlantico FC, 4 pm, Ato Boldon Stadium;
W Connection FC vs Inter Moengo Tapoe, 6.30 pm, Ato Boldon Stadium.