Central FC managing director Brent Sancho has threatened to fine his former club captain, Marvin Oliver, just 48 hours after the Pro League club sacked him.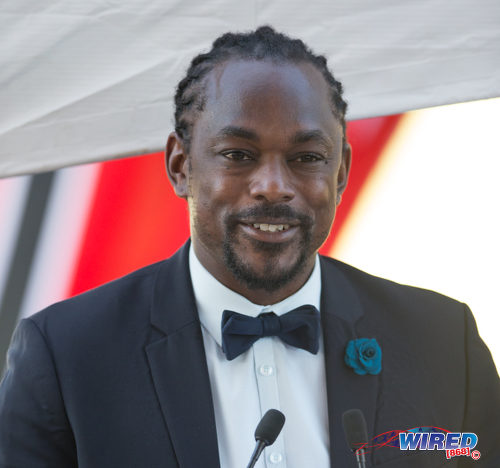 The 41 year old Oliver, who was the club's outstanding player last season when the "Couva Sharks" won seven trophies including the Pro League and Caribbean Club titles, had his contract terminated on Tuesday morning, via a letter from coach Dale Saunders, which was relayed by Central manager Kevin Jeffrey.
Sancho, who also doubles up as assistant coach, was on the training ground at the time and was allegedly seen discussing Oliver's response to the letter with Jeffrey and Saunders.
However when Oliver countered by demanding that Central pay off the remaining five months on his contract and lodged a protest to that effect with the Pro League, Sancho responded by demanding a meeting with the player and threatened to fine him if he did not attend.
And, bizarrely, Sancho claimed that Oliver was still under contract at the club.

"In order to avoid any misunderstanding on your part, you are still under contract with Central FC until you receive formal written confirmation of your release," stated Sancho. "… Therefore, failure to attend any meeting as requested will incur a fine and will be viewed as gross misconduct."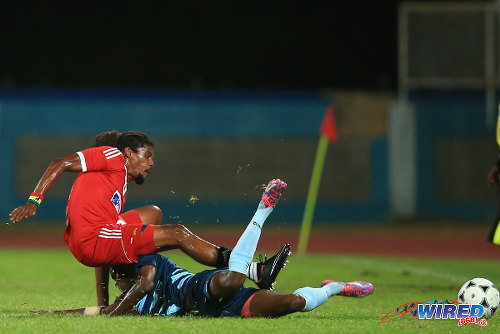 Oliver said he visited the Pro League headquarters on Tuesday with Saunders' initial termination letter and was advised to formally request resolution from the football body. His letter to the Pro League should trigger a meeting between Oliver and a Central representative along with a players status committee to mediate and, if necessary, adjudicate on the dispute.
The former San Juan North Secondary midfielder, who was selected among the Secondary School Football League's (SSFL) top players from its 50 year history, wants to be paid off for the remainder of his contract, which, with other owed money, is worth TT$46,000.
In the meantime, Oliver has vowed to seek legal help while his former employer, Sancho, continues to threaten him with further loss of earnings.
Ironically, Sancho, the former Sport Minister and a World Cup 2006 defender, was a founding member of the now defunct Football Players Association of Trinidad and Tobago (FPATT).
Oliver's problem with Central started on Sunday evening when he spoke to Saunders and Jeffrey about his immediate future.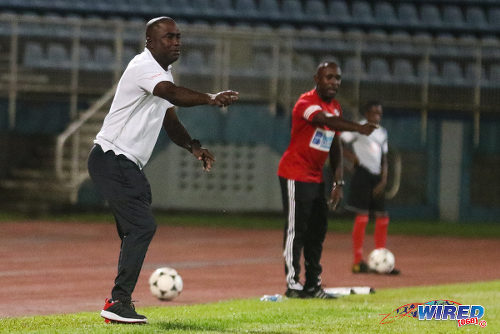 The bean-pole Rastafarian was not initially in the 22-man squad to face Couva rivals, DIRECTV W Connection, and, after a late call-up, he was an unused substitute for the match, which ended in a 1-1 draw.
Oliver asked Saunders whether he was in his plans for the remainder of the season and, if not, whether the club would consider sending him out on loan to another team. He claimed that the Central coach told him not to worry.
But when Oliver turned up to practice on Tuesday at the Mannie Ramjohn Stadium in Marabella, Jeffrey handed him a termination letter.
"He handed me the letter and I asked him what is that and he said that is your request," said Oliver. "When I read it, I said that is not what I requested and I gave it back to 'Jeffers'. Then I saw he walked across and met with Saunders and Brent (Sancho), (manager Derek) Khan and (assistant coach) Stern (John) and they talked for about five minutes.
"Then Khan came back handed me back the letter and said they stand by the letter."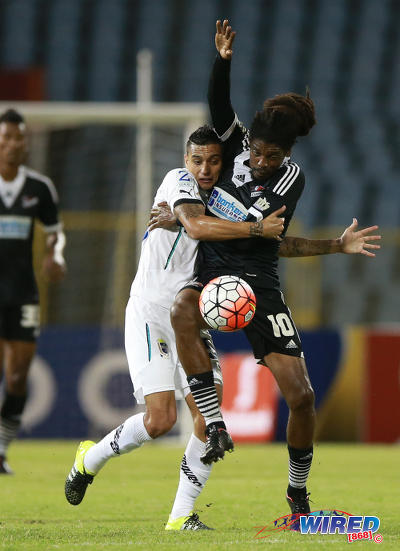 Oliver was told not to train or approach the squad on the training ground. He then called Wired868 who published a story on the incident that same afternoon.
Derek Khan, a former SIS employer and a Central team manager, called Oliver around midday yesterday and asked him to attend a meeting with Sancho at 2 pm today. Oliver agreed to meet Sancho but not until next week.
"I said I could not meet them because I'm fasting until my sabbath on Saturday," Oliver told Wired868, "and I don't want to see them until I break my fast."
Sancho dispatched an email to his former captain, which reiterated his desire to meet today at the club's office in Chaguanas to discuss the player's request to be paid off for his contract.
Oliver responded by offering to meet on Monday in Port of Spain instead. He also asked Sancho to forward money currently owed to him via former teammate Elijah Manners.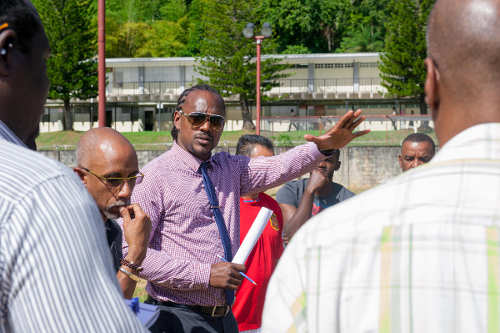 Sancho retorted by threatening to fine the player if he did not attend the meeting, which was rescheduled for Friday at the club's headquarters. Bizarrely, the former Sport Minister claimed Oliver was still a Central employee and lectured him about affecting his position at the club with his stance.
"I have noted your response which has stated that you will not be available until Monday 1 February," stated Sancho, via email. "I am very disappointed by this response as I would consider your employment to be your priority.
"In order to avoid any misunderstanding on your part, you are still under contract with Central FC until you receive formal written confirmation of your release.
"I would also remind you that, as an employee of Central FC, you are required to report for training, matches and other club events and meetings unless specifically excused by the head coach.
"To my knowledge, head coach Dale Saunders has not given any such permission. Therefore, failure to attend any meeting as requested will incur a fine and will be viewed as gross misconduct.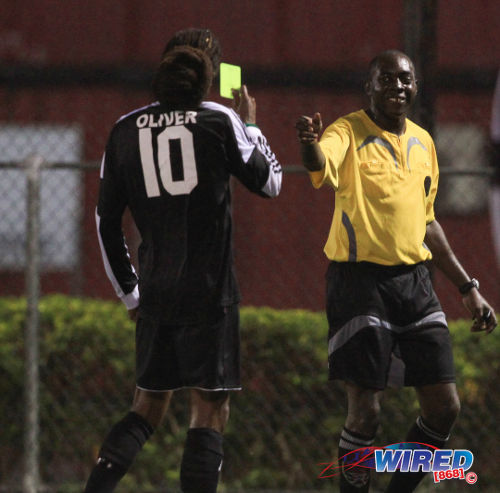 "I urge you to reconsider your decision and attend this meeting as requested. The meeting has now been reappointed to 2 pm on Friday 29 January. Please be sure to attend."
The letter could arguably be an attempt by Central to further reduce its financial obligation to Oliver or to blame the player for his own departure.
Usually, club sanctions and terminations are authorised by the team manager and/or managing director. But only Saunders' name was on Oliver's termination letter, although it was handed over by the team manager, Jeffrey.
Oliver has sought legal advice on the matter and is appealing to the public to stand up for Pro League footballers, whose employers largely survive on subventions from the Ministry of Sport.
"I am appealing to the public of Trinidad and Tobago," said Oliver. "This is not about Marvin Oliver. It can be any player in the Pro League. It can be your son or your grandson or your nephew.
"This is how they treat people and this has to stop. This has been going on for a while and we have been good professionals and not speaking out."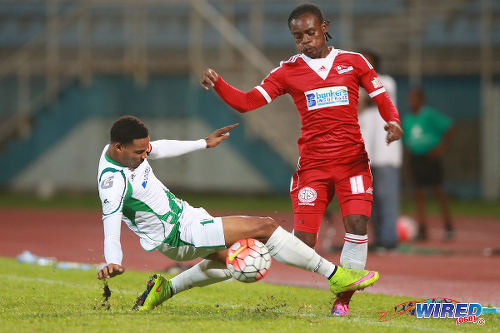 Oliver pointed to the case in which a US$40,000 grant from CONCACAF, which was meant to offset the club's expenses for travel to Champions League matches, was diverted to Sancho's personal bank account while he was Sport Minister.
The matter was reportedly exclusively by Wired868 and was under investigation by the last Trinidad and Tobago Football Association (TTFA) administration.
"The club gave me US$20 spending money for an entire day when I had to travel from Guatemala to Panama to Trinidad (after Champions League duty)," said Oliver. "It took me 11 hours and I had to buy breakfast and lunch; and they gave a big man like me US$20 when CONCACAF gave them US$40,000 to take care of expenses like that…"
Oliver does not know what his next move will be. But he hopes his case can be a turning point for all Pro League players.
"I didn't walk out on my contract," Oliver told Wired868. "They think they can do people anything they want because they have a couple dollars. But they won't run me over like that. And I hope this will put an end to this type of behaviour to (Pro League) players…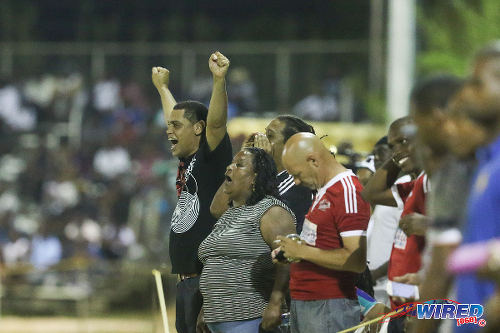 "I officially received my termination letter in the presence of the team staff. So why is Brent sending me this now? Because he is seeing things are not in his favour?
"Sancho went after Mr Jack Warner and the same thing he is accusing Mr Warner of he is now doing three times worse. Because at least Mr Warner would have put some money in my pocket and let me leave with whatever dignity I have."
Neither Sancho nor operations manager Kevin Harrison responded to requests from Wired868 for comment on Oliver's position with the club.
(Central FC versus Marvin Oliver)