"The Lord has smiled on us today because if(La Horquetta) were a bit more clinical we would have been about 4-1 down," WASA FC coach Shurland David told Wired868. "We were very, very lucky."
WASA FC managed to hang on to 1-0 lead by the final whistle in yesterday's CNG NSL Premiership Division at the Larry Gomes Stadium. But there appeared to be leakages throughout David's team as La Horquetta Sporting Academy ran amok all game.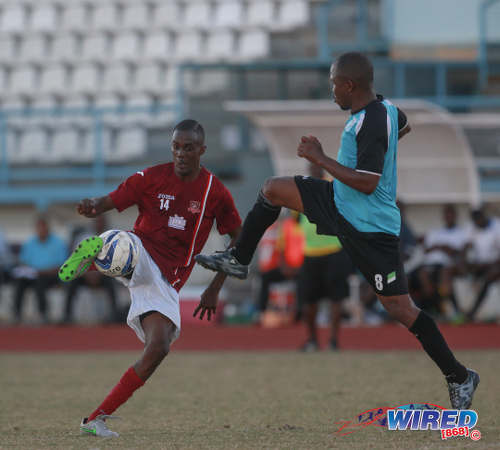 However, all of La Horquetta's impressive build up play counted for nought in the end as, they could not muster a single response to WASA striker Michael-Lee Celestine's third minute goal.
Celestine's decisive item was a straightforward one, as the attacker tapped in from all of six yards after La Horquetta goalkeeper Kerron Jones parried a close range shot into his path.
"The performance wasn't great due to many obstacles we encountered in the past two or three weeks," said David, a former Trinidad and Tobago international. "WASA burned down, we couldn't train, and we couldn't even go by the guards and ask for them to let us in.

"Nobody could enter the WASA compound right now due to the investigations going on."
La Horquetta's headquarters did not go up in flames two weeks ago. But they too are feeling the heat as they currently sit 13th in the 15 team table with just four games to go. The bottom two clubs will be relegated to the NSL Championship Division.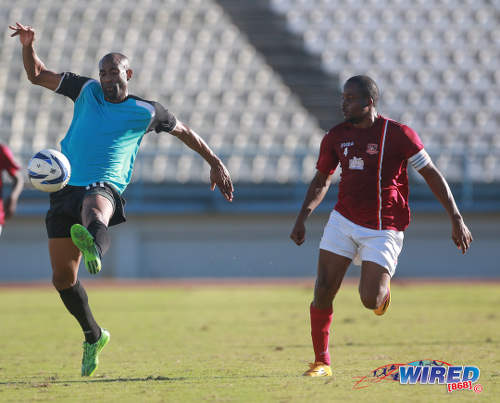 And, yesterday, they had to tackle the must-win encounter against WASA without the services of their head coach, Jude John, who was ill. La Horquetta manager, Errol Jointe, oversaw proceedings in John's absence but could not inspire the young squad to a victory.
La Horquetta may have realised that they were in for a long day when midfielder Kwesi Windsor struck the base of the post in the 22nd minute after being found by Antonio "Reddo" Auguste in a flowing move.
Frustrations grew for the La Horquetta players just seven minutes later as calls for a penalty were ignored by referee Johann Corneille. And it wouldn't be the only time either.
Reddo and Windsor combined smoothly once more in the 36th minute but the latter shot high over bar at the end of the delightful give and go.
And, seconds later, slender La Horquetta midfielder Sherwayne Morris seemed to mistake the WASA penalty area for his bedroom, as he took an age to shoot—after being found with ample space inside the penalty area by winger Kerron St Cyr and was emphatically blocked by defender Damien Pompey.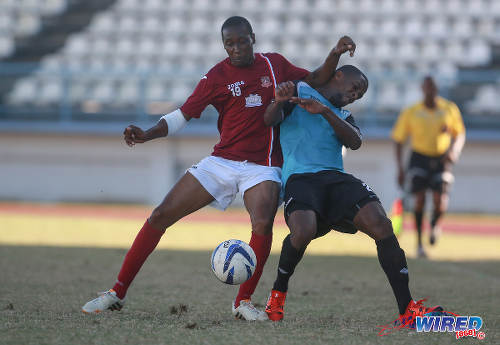 WASA's Nathan Julien interrupted the steady flow of La Horquetta attacks, in the 42nd minute, as he forced a fine point blank save from Jones after a Dillon Peterson free kick.
Amidst the end-to-ends attacks, La Horquetta's Ricardo Cornwall and WASA's Kirth Hutchinson found time to share their apparent ill-feeling for each other, as the pair nearly came to blows near the centre circle after Hutchinson took exception to some tight marking by the former player.
"Referee, let we change the game nah," shouted a La Horquetta supporter. "Change it to a boxing match one time, let we get things groggy."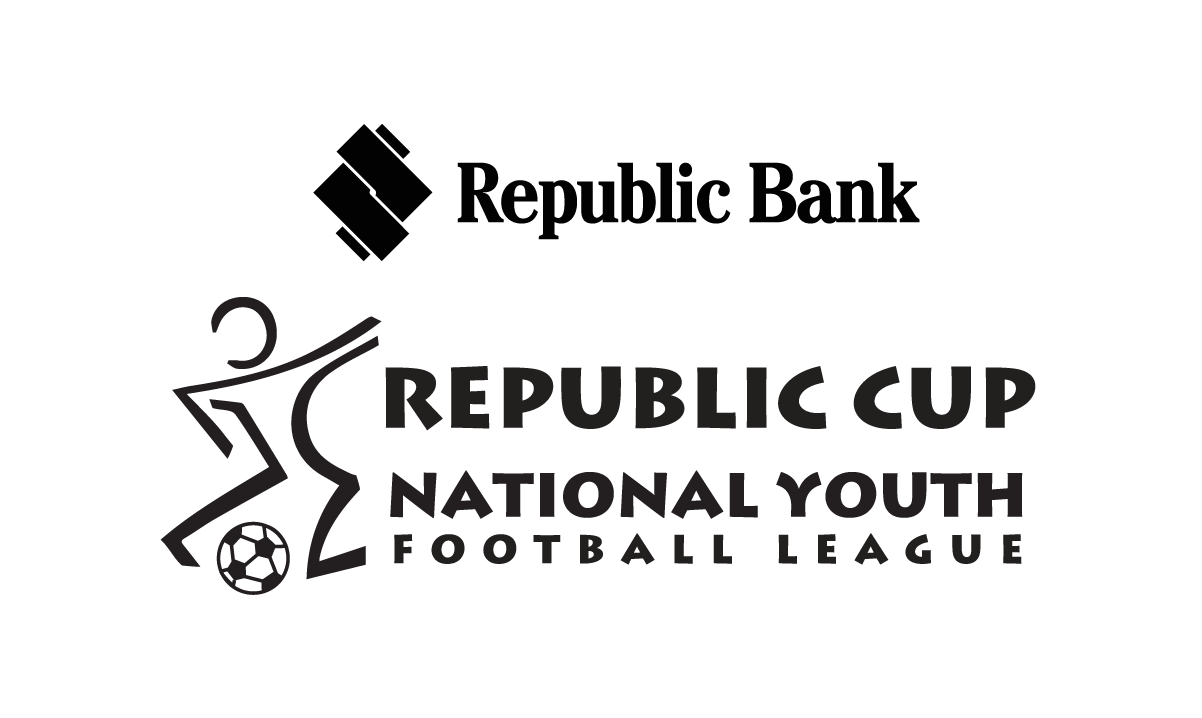 Cautions for both players did little to quell their bad feelings as their respective fires reignited soon, much like the blaze on the WASA compound.
And, at halftime, David withdrew Hutchinson to ease the tension.
La Horquetta raised their intensity in the second half as they searched for an equaliser. But they virtually provided a missing exhibition instead, which allowed WASA to remain sixth in the Premiership table.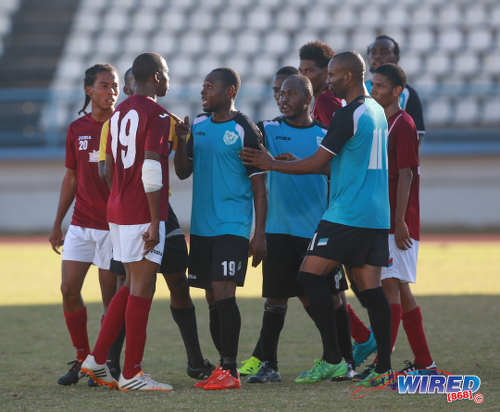 "It was tough for them today due to the lack of training and they were totally roast," David told Wired868. "About 15 minutes into the second half, I started seeing players making simple, unforced errors for nothing."
La Horquetta struggled to capitalise on WASA's shortages and St Cyr twice blazed over the bar within the first 10 minutes of the restart, after being played in on both occasions by the lively Keston Jones.
Keston, who spectators referred to as "Messi", carved out two more golden chances for substitute Omeaku Barbour in the 73rd and 77th minutes. But, from point blank range, the attacker failed to hit the target on both occasions.
"Come allyuh, we hadda score!" shouted the vocal La Horquetta clique.
Kerron Jones, who had become a sweeper-keeper for La Horquetta in the closing minutes, stopped Ethan Robinson from close range in the 81st minute before nonchalantly plucking an attempted 40-yard lob by substitute Akiel Guevara off his goal line in the 89th minute.
An increasingly stretched La Horquetta created one last chance in the fourth minute of stoppage timebut substitute Kern "Buck" Roberts could not beat Anthony Alleyne with his close range drive.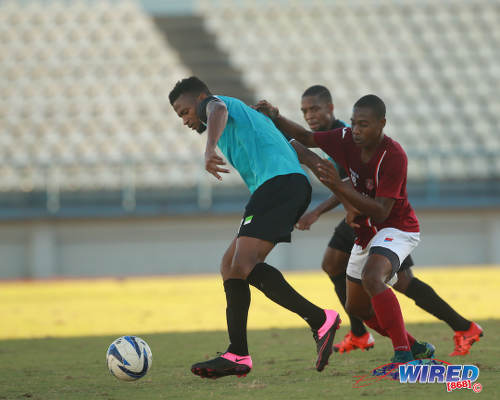 Instead, Buck and company were left wondering how they failed to pick up a point in Malabar.
David didn't have much sympathy.
"In the first round we were playing well and losing," said David, "so I don't mind if we play badly and win."
Elsewhere, a double by former Pro League standout Josimar Belgrave pushed Defence Force four points clear of Guaya United atop the NSL Premiership table. The Super League's Army/Coast Guard combination have three more games left, while their southern foes have five.
The race to the finish is sure to be exciting.
(Teams)
WASA FC (4-2-3-1): 34.Anthony Alleyne (GK);14.Christopher Mitchell (16.Kylon Gay 76), 2.Damien Pompey, 5.Akil Harley (captain), 20.Dillon Peterson; 28.Ethan Robinson, 8.Kevon Henry; 21.Christian Young (24.Sheldon Nesbitt 46), 19.Kirth Hutchinson (9.Akiel Guevara 46), 7.Nathan Julien; 111.Michael-Lee Celestine.
Unused Substitutes: 1.Michael Woods (GK), 22.Justin Garcia, 26.Glen Walker.
Coach: Shurland David
La Horquetta SA (4-4-1-1): 00.Kerron Jones (GK); 19.Ricardo Cornwall, 4.Kevin Mulzac (captain), 13.Taje Commissiong, 14.Cedric Commissiong; 18.Kerron St Cyr (11.Omeaku Barbour 63), 29.Andre Rampersad, 5.Sherwayne Morris, 9.Keston Jones; 20.Kwesi Windsor (15.Kern Roberts 71); 10.Antonio Auguste (6.Atiba Hackette 63).
Unused Substitutes: Sean Marshall (GK), 3.Dion Thomas, 16.Alexis Blackwell, 17.Fredric Commissiong.
Coach: Errol Jointe
Referee: Johann Corneille
Man of the Match: Keston Jones (La Horquetta SA)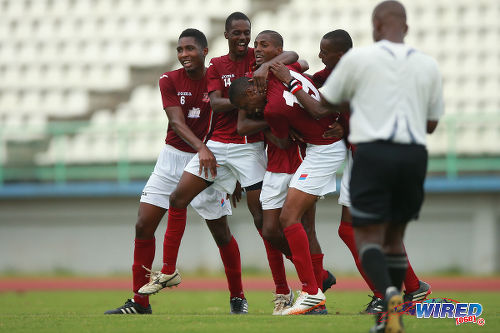 NSL Premiership Division results
(Sunday January 17)
Defence Force 3 (Josimar Belgrave 21, 56, Aaron Lester 86), Tobago Phoenix FC 1 (LeJandro Williams 4), Ato Boldon Stadium;
Marabella Family Crisis Centre 3 (Juma Clarence 74, 90, Javed Mohammed 81), Bethel United 1 (Makan Hislop 29), Mannie Ramjohn Stadium;
Stokely Vale FC 1 (Akeilon Murphy 89), Siparia Spurs 1 (Chris Colins 29), Plymouth Recreation Ground;
Club Sando Moruga 2 (Kyle Morgan 52, Marcus John 90+), Police FC 1 (Dwight Elliott 90), Grand Chemin Recreation Ground;
Matura Re United 1 (Keish Charles 90), Real Maracas 0, Matura Recreation Ground;
WASA FC 1 (Michael-Lee Celestine 3), La Horquetta SA 0, Larry Gomes Stadium;
FC Santa Rosa 1 (Devon King 53), Petrotrin Palo Seco 1 (Antuan John 10), Marvin Le Stadium;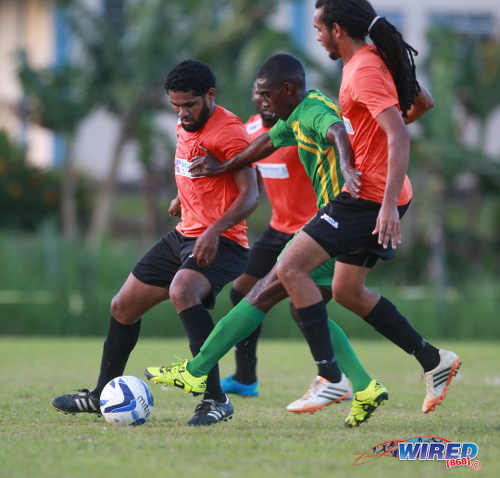 Upcoming Fixtures
(Thursday January 21)
Marabella Family CC v Real Maracas, 4 pm, Mannie Ramjohn Stadium;
Siparia Spurs v WASA FC,  4 pm, Petrotrin Ground, Fyzabad;
Defence Force v Matura ReUnited, 4 pm, Ato Boldon Stadium;
Guaya United v Tobago FC Phoenix, 4 pm, Guaya Recreation Ground;
La Horquetta SA v Police FC, 4 pm, Larry Gomes Stadium;
FC Santa Rosa v Club Sando Moruga, 5 pm, Marvin Lee Stadium;
Petrotrin Palo Seco v Bethel Utd, 6 pm, Palo Seco Velodrome.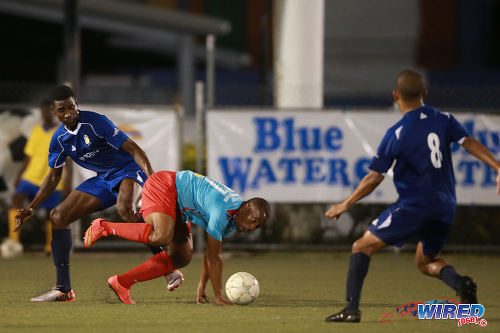 Premiership Division Standings (Tabulated as Played-Won-Drew-Lost-Goals For-Goals Against-Points)
Defence Force               25-18-3-4-58-29-57
Guaya United                23-17-2-4-63-36-53
Tobago FC Phoenix    26-14-5-7-49-33-47
Matura ReUnited        24-13-5-6-45-39-44
FC Santa Rosa               26-11-7-8-44-35-40
WASA FC                        24-11-4-9-36-25-37
Marabella Family CC 26-9-9-8-55-51-36
Police FC                          25-10-5-10-53-41-35
Siparia Spurs                 24-9-8-7-53-55-35
Club Sando Moruga    25-9-5-11-43-48-32
Petrotrin Palo Seco     24-7-6-11-44-49-27
Bethel United                 24-6-2-16-30-49-20
La Horquetta SA           24-5-4-15-37-65-19
Real Maracas                  24-5-3-16-29-49-18
Stokely Vale FC             25-3-7-15-24-59-16