Last Sunday my fellow columnist, Sunity Maharaj, wrote forcefully about the removal of the cuisine vendors from the Savannah.
She pointed out that many things which emerge from the peoples' sector get hammered by the authorities rather than receiving a helping hand with facilities, guidance or strategic co-operation.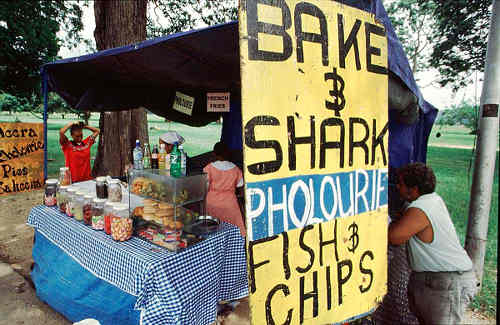 As a confirmed limer in many of the peoples' sectors I immediately wondered again what permits the gyro sellers have, whether they all have running water and access to toilets and whether other restaurants that have proliferated all over Trinidad and Tobago meet minimum health and safety standards.
I repeatedly refer to the lack of objective justice in our country. A big part of this problem is the arbitrary public administration that overlooks the fouls of some, which deserve red cards, but enforces the law against others who are making honest tackles at succeeding in small business.
Few red cards seem given for apparently obvious immigration offences.
I will not give much opportunity to the vested interests to play distorted race or community cards. I will simply say that it is better to be a hot Latin than a good Trini cook if you are operating on the margin.
I pick up on the treatment of the Savannah vendors because ordinary citizens without contact get the shaft not only when trying to improve their occupational status but as consumers or as citizens trying to lead peaceful lives.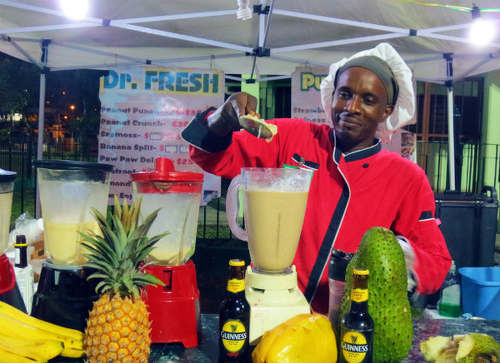 What I want to add is that there are matters underlying the arbitrary and unbalanced treatment of persons on the margin by public administrators and police alike.  These matters may also be responsible for what is meted out to us as consumers and for some of the disturbances of our peace.
The plain fact is that there is establishment and elitist support for the ill treatment delivered to ordinary citizens without contact. Once the politicians, financiers and assorted sycophants, who from time to time comprise the influence ridden ruling sector, get their way the suffering of others is often of little consequence.
Furthermore the people sector and ordinary citizens who need protection have law enforcement indifference or worse stacked against us.
Elements in the ruling sector also use expensive public relations and advertising, which is mobilised in defence of discomforting or deficient products and poor service.
If a consumer chooses to have a spicy meal or a hot Latin dance and gets sick there is a voluntary element in contracting the sickness. The discomfort is not spread large and loud, like fireworks through whole neighbourhoods, regardless whether the neighbourhood wishes to pursue that activity.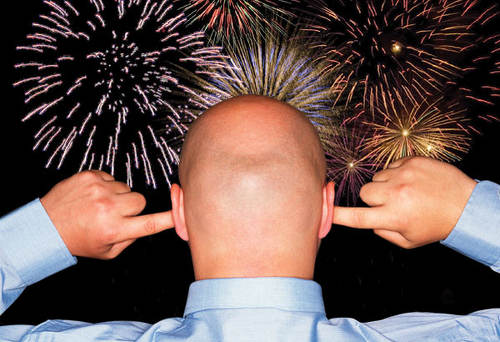 It is by reason of the uninvited infliction of pain on a wider group and the public relations mind games to support anti social behaviour and shoddy products and service that there is a significant difference between some types of popular vending on the one hand and, on the other hand, fireworks, Flow and other fouls.
The fireworks foul has drawn widespread adverse comment well summarised for example in Josephine Ache's letter to this newspaper on Monday last.
I was particularly pleased that she commented on the inane statements of the fireworks vendors in defence of a trade that harms infinitely more people than a plate of food or than a hot Latin dance.
There is little ambiguity in the law about where fireworks may be discharged. Like Flow, the cable television provider, to whom I next refer, the fireworks people, to use one of my deceased mother's favourite expressions, "must think we were all born yesterday."
This column is not used to vent personal grievances so I will not pursue Flow's treatment of my household with utter incompetence since the company decided to change its cable boxes. The boxes work badly and the technicians cannot adequately program the company's universal remote.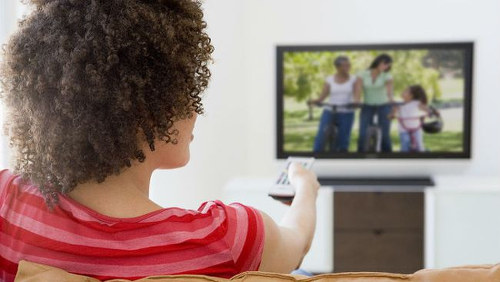 There is however one Flow foul, which, like fireworks, oppresses citizens across the board.  Flow has plainly misled the public.
I have Flow's misleading written offer entitled 'Welcome to the Future.'  Why is the company, without penalty or rate reduction, permitted to offer channels, which it then has to discontinue because it does not have the broadcast rights?
Flow also insults our intelligence by referring to "technical difficulties" when it was no surprise that PBS disappeared very shortly before the final season of Downton Abbey was to be broadcast.
Next is the wrecker.  It tows easy targets from other less busy streets but leaves Park Street, from Richmond Street corner to Charlotte Street corner, overwhelmed with vehicles parked at peak times contrary to the traffic signs, jamming up the Park Street traffic.
In my concept of objective justice, each person on the block held or harassed for a joint should have as a cell companion a person held for disturbing residential peace with fireworks.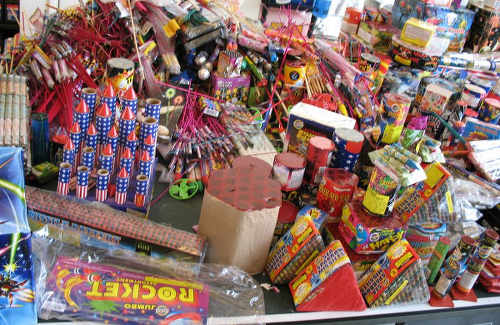 Objective justice ought not to turn on the social set to which you belong or on the extent of your capitalist strength.