Trinidad and Tobago National Senior Team coach Stephen Hart said his team lacked conviction and failed to execute their tactical plan yesterday evening in their 1-0 2016 Copa America Centenario play off loss to Haiti in Panama.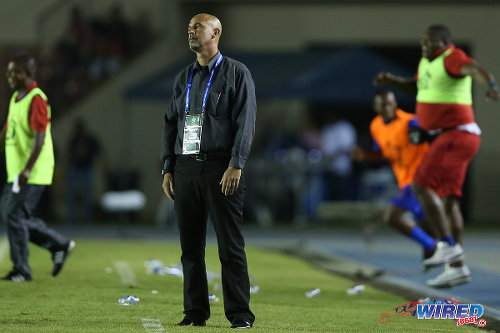 However, Hart accepted responsibility for the dismal defeat, which means the "Soca Warriors" will not line up alongside the best nations from South America and CONCACAF in June.
"At the end of the day, the responsibility lies with me," Hart told the TTFA Media. "I am the one responsible for having them mentally, physically and tactically prepared. And 80 percent of what we did in training was the offensive part and trying to get our possession and offence working.
"(Last night) we lacked that sort of conviction. We didn't penetrate (and) we didn't move the ball fast enough. And even though we did have some chances, it wasn't enough to put Haiti under pressure."
Hart has led the Warriors into 18 competitive matches since his appointment in mid-2013 and they have lost only three matches in regulation time—twice to Haiti and once to Mexico.

Yesterday, he thinks the squad failed to manage the game properly and let the country down as a result.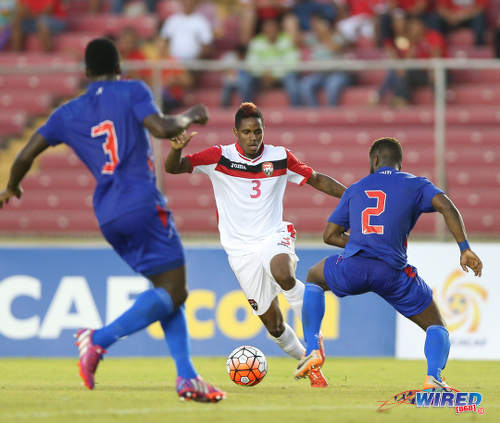 "We let down the country," said Hart. "Some of these players are young and they have to understand that every game, regardless of your opponent, if you don't do what you are supposed to do, in terms of taking charge of the game and managing the game and taking care of the ball.
"And you let the other team begin to get some confidence, anything can happen. Especially if you don't score when you get your opportunities…
"And then to lose to a goal of that nature. It is a very very bitter pill to swallow."
Trinidad and Tobago defender Radanfah Abu Bakr said the players were "desperately disappointed" in their failure to maintain their high standards.
"Everybody is desperately disappointed with the result," said Abu Bakr. "We let ourselves down. We didn't hold the high standards we set for ourselves.
"We have to look inside ourselves to really get the answers for that."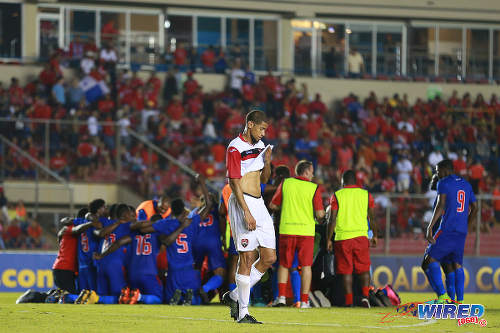 Midfielder Andre Boucaud was hurt to lose by a team that, on paper, was not superior to the Warriors. However, he said the squad now has no choice but to turn their attention to March's 2018 World Cup qualifiers against St Vincent and the Grenadines.
"I don't think (Haiti) were the greatest but we were poor," said Boucaud. "You can't turn back time. That's done and it's not going to come back.
"It is very painful but we have to look forward to March now and the two St Vincent (World Cup qualifying) games."
Hart lamented their failure to qualify for the Copa America by securing better results at the 2014 Caribbean Cup or the 2015 CONCACAF Gold Cup before finally crashing out in the 2016 play off.
But he hopes they are wiser for it now.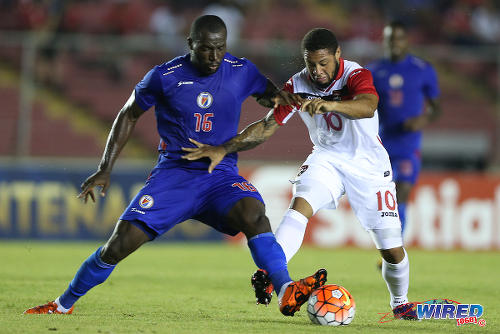 "No team dominates for 90 minutes and in your period of domination you have to take your chances," said Hart, "because you know the other team is going to get one or two chances.
"This is the sixth time we have had an opportunity to qualify for this (Copa America) tournament. But we have not. That is the reality of it.
"And now it is a matter of clean sheet and fighting in March for six points."