Once again I am unable, on the opening Sunday of a new year, to write in a positive mood, even though last year, 2015, was a fulfilling year for me, as I waded deeper into the very positive, but under resourced, world of arts and entertainment: assisting in getting St Margaret's Boys' Steel Orchestra to Carnegie Hall, performing in Hatuey, publishing The Daly Commentaries and significantly increasing my mentoring time.
Sadly, we face grim economic prospects for 2016 and years beyond attended by the menace of out of control spending in US dollars. Coming down from the high of Trini high life, much of it fuelled by decades of wasteful Government spending, will be troublesome.
It is laughable that "the unresponsible elite" now openly speak of the last Government's binge spending but previously held still tongues once the status quo, no matter what sufferation for others, was juicy for them. Now the Treasury orange sucked drier than one thrown in a canal on a J'ouvert morning.
In August 2015 when many tongues were still or brown I borrowed as a headline the words of a rap artist to signal the state of economic play: "A million five on the Visa card."
I will quote from it below in light of what we know now.
My column did not appear for the last three Sundays of 2015 because of some work pressures. I also needed a period of reflection on my role as a commentator hardly bearing to watch the country unraveling much as I had consistently predicted.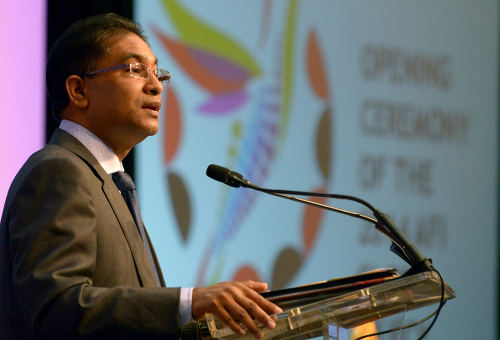 I seriously wondered whether there is a future for a commentator beyond "I told you so."
Many commentators have warned repeatedly of the coming economic trouble, unfazed by the usual remarks about being naysayers or unappreciative of touted "achievements."
Why do the politicians bother to call us names?
None of us is looking for a seat in a VVIP tent or for free glasses of champagne.
In a previous period of wild excess, I was once told "the boys only drinking Krug" (a premium champagne) in response to my turn to buy the drinks at an international sporting event. I did not buy Krug and they left my drinks on the bar.
This took place three decades ago and illustrates how long established and how high the Trini high life is and what occupants of the freeloading VVIP tents have been misled to expect.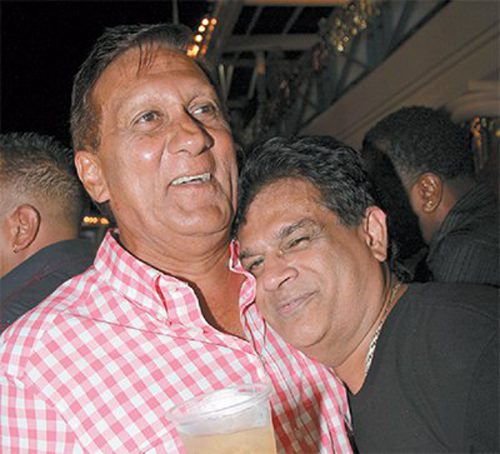 The following is part of what I wrote in August 2015 about the consequences of the most recent period of wild excess and stunning individual greed:
"One must also not underestimate how much more high flying the mind-set of the population is in comparison to 1986/87. Scotch whiskey has elevated from black to gold to blue, cars from Honda to Porsche and all-inclusives have multiplied and gone from $200 to $2000.
"Coming down from that high will be a lot tougher than coming down from the pre-1986 high. Moreover, the population that may suffer the hangover is larger and infinitely more aggressive with a well-entrenched sense of entitlement.
"There is an additional feature of Trini life that was not present in the 1980's from which any weaning process may be equally painful. I refer to online shopping. This is a problem as wide and as deep as the Amazon.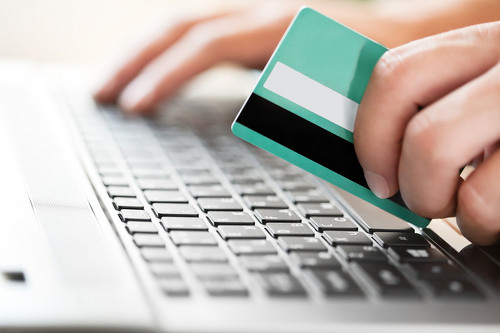 "No one really knows how many young and not so young are maxing out credit taking tablets, telling Victoria their secrets or making themselves DSW habit forming and otherwise shoe dazzling. For that Visa you do not have to stand on the pavement in hot sun or in the rain.
"Despite these circumstances, management of the economy is not much of an issue on the election campaign platforms. It is addressed only superficially and defensively while a chronic shortage of US dollars exists outside the credit card bubble.
"Just as the rapper from the rich gang puts 'a million 5 on the Visa card' our Governments put billion dollar deficits on the energy card.  Unfortunately, the wide circulation of all this credit is buying neither happiness nor peace of mind. Murders may be statistically down somewhat, but rampant nevertheless, and the society is no less brutal."
I believe that what I wrote then defines what the Rowley Government now faces after the September 2015 election.
Accordingly, as I listened to Prime Minister Rowley address the nation on Tuesday last, the good sense of his repetition of "old fashioned" cultural norm of "not only considering what you work for but what you do with it" struck the right note.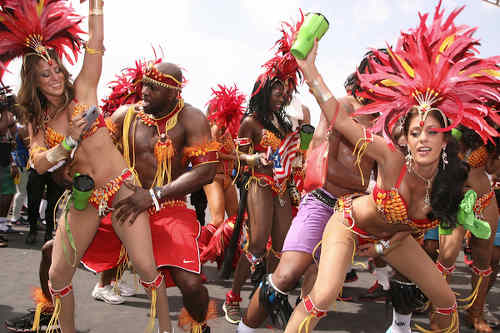 As with heart disease and other conditions, we need to make urgent lifestyle changes.  Without these changes whatever the Government prescribes will not work.
We could start with no longer fireworking, burning foreign exchange, while the Treasury is stressed.
We may be standing in the last chance saloon.