Former Trinidad and Tobago Football Association (TTFA) general secretary Sheldon Phillips agreed to send the "Women Soca Warriors" to play two matches against the 2015 FIFA World Cup champions for less than the cost of airfare, according to documents leaked to Wired868.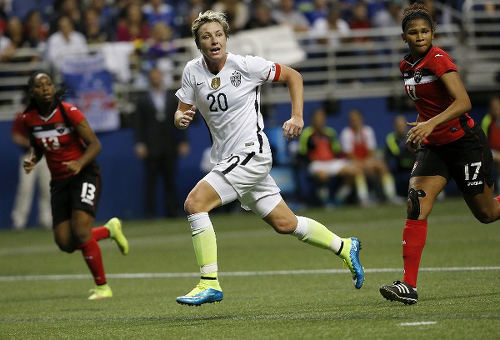 The TTFA has remained in perilous financial straits despite a host of high profile engagements for its football teams like last year's friendly international against Argentina in Buenos Aires. And match contracts have remained private and even kept from the executive committee.
However, Wired868 received documentation which suggested that, on 23 September 2015, the TTFA—then headed by president Raymond Tim Kee and Phillips—agreed to send the Women Warriors to participate in the "Victory Tour" for the 2015 World Cup for less than the cost of airfare.
The United States Soccer Federation (USSF) arranged games against Trinidad and Tobago in Honolulu and San Antonio and stood to pocket millions from two well attended fixtures, television rights from ESPN as well as other revenue streams including merchandising opportunities.
And, in return, the USSF, which is headed by FIFA vice-president Sunil Gulati, offered to meet only the cost for accommodation and inland transport for the Women Warriors as well as US$12,500 to go towards Trinidad and Tobago's airfare.
Worse, after close to three months, there was no record that the USSF paid the US$12,500, as there was no sign of the money at the TTFA's headquarters.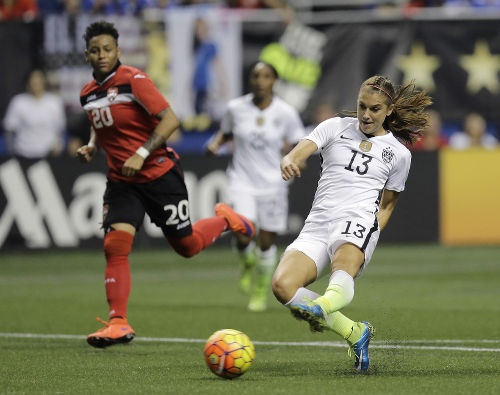 New TTFA president David John-Williams allegedly discovered that the sum was missing soon after he was voted into office on November 29 and contacted Gulati for answers.
Gulati, according to information leaked to Wired868, claimed that the USSF wired the money to the TTFA on Tuesday December 8. And, the following day, John-Williams allegedly asked Gulati to send US$10,000 directly to national team manager Sharon O'Brien, which would be then disbursed to the players as stipends.
Some of the money was also supposedly sent to the Trinidad and Tobago women's players in Brazil.
That USSF payment soothed the disgruntled Women Warriors, who were considering boycotting the match up to Wednesday evening. It was erroneously described as a loan to the TTFA by ESPN analyst and ex-United States international star, Julie Foudy, during commentary of the US/T&T fixture, which the hosts won 6-0.
Wired868 failed to reach Williams for comment. However, Phillips confirmed the figure.
"(US)$12,500 was set aside for either a travel subsidy or match fees at US$500 per player and staff," said Phillips, via a text message. "Since (Sport Ministry) usually pays for team travel, US Soccer would cut cheque to TTFA."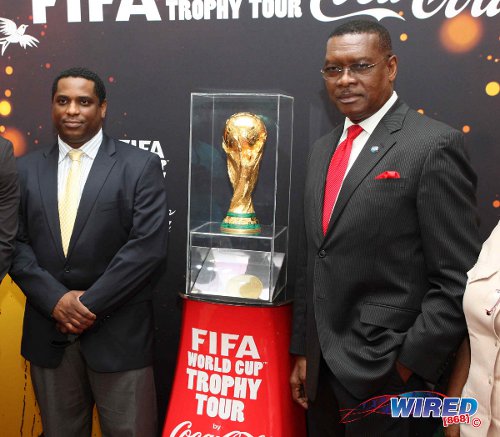 Wired868 asked Phillips: whether he considered the figure to be a good deal for the TTFA, why the Sport Ministry's possible payment for air travel was a consideration in a contract by the USSF and whether or not the US body had been asked to pay the US$12,500 before December and, if not, then why?
"Those are questions for Ray (Tim Kee)," Phillips replied. "As you pointed out, by October 20, I was no longer with the FA."
Phillips was fired, four weeks after the USSF deal, for an unrelated matter. The former TTFA general secretary has previously boasted about sharing a cordial relationship with Gulati, who was listed as a reference on his CV when he was hired by the local football body.
However, Phillips insisted that he got the football body a good deal and blamed Tim Kee for failing to take advantage of it by selling on the supposedly available television rights locally.
"The FA secured TV rights to show the match in Trinidad and Tobago," said Phillips. "After Raymond's action against me, it is clear the opportunity was not pursued. There was more than enough time to put together a tv deal between October 20 and December 6."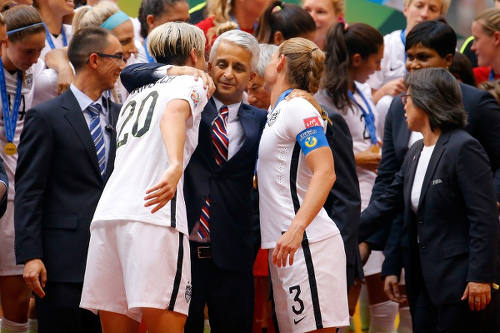 Wired868 also asked Gulati, via email: "Can you confirm that the USSF offered only US$12,500 plus hotel and inland transport for the T&T women's football team? Do you think that figure is a fair offer to Trinidad and Tobago considering the television rights and attendance at the game?"
Gulati replied: "Someone from our communications department will be back to you on this matter."
Up to the time of publication, the USSF Communications Department had not responded.
Phillips, who previously ran his own match agency, Element Agency + Events, raised eyebrows regarding his role in facilitating games for Trinidad and Tobago's football teams when the Warriors played Argentina on 4 June 2014.
The TTFA claimed the deal was done through an international match agent, World Eleven, but London-based Argentinean journalist Marcela Mora y Araujo—whose freelance employers include the UK Guardian and the US-based Sport Illustrated—claimed the match was arranged between the two football bodies.
"I was told by World Eleven that the game was not organised by them," said Mora y Araujo, who was in Buenos Aires at the time, "but rather by the AFA directly."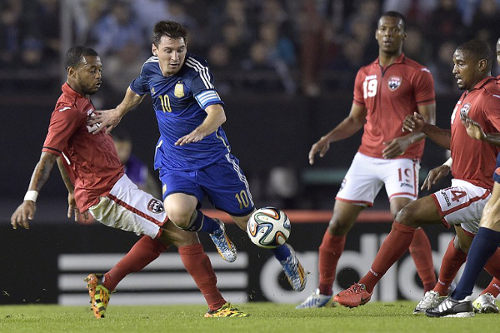 Wired868 also asked Phillips why he used his Element Agency email account to handle details related to that match, rather than his TTFA account.
"I have a glitch in my email where sometimes emails that go out go out with my Element address," said Phillips, at the time. "I've tried to fix it and even disabled the address but emails still go out. I have to get that fixed.
"Element has never been a part of anything since I got involved in the TTFA."
At present, Phillips is negotiating a settlement with the TTFA after he claimed to have a contract extension as general secretary that runs until 2017.
Former TTFA vice-president Rudolph Thomas insisted that the former executive committee never saw or approved Phillips' extension.
Eight members of the Trinidad and Tobago team that faced the United States left San Antonio early this morning to join their colleagues in Brazil for the Natal Female International Tournament.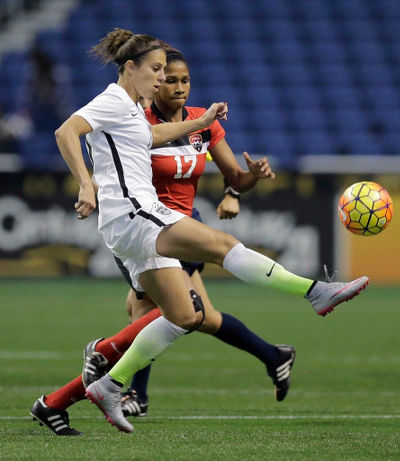 Stand-in captain Arin King, Khadidra Debesette, Janine Francois, Ahkeela Mollon, Mariah Shade, Patrice Superville, Victoria Swift and Karyn Forbes are all expected to represent the Women Warriors in Brazil.
However, Lauryn Hutchinson, Janice Johnson, Kimika Forbes and Brianna Ryce have all opted out for various reasons while Saundra Baron, Amira Walcott, Liana Hinds, Danielle Blair, Nia Walcott, Tasha St Louis and Kennya Cordner already either ruled themselves out or were overlooked for the trip.