DIRECTV W Connection president and CEO, David John-Williams, is the new Trinidad and Tobago Football Association (TTFA) president.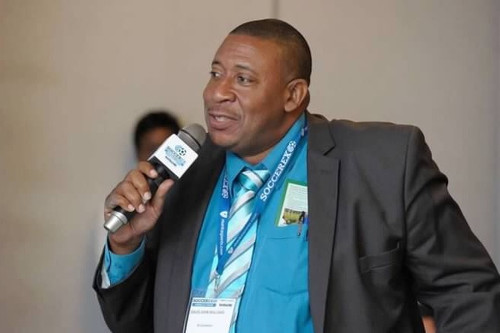 John-Williams won after two rounds of voting at the Hasely Crawford Stadium's VIP room in Port of Spain this evening.
In the second ballot, John-Williams, who is also managing director of the family-owned John Williams construction company, received 25 votes from the 45 delegates present while Raymond Tim Kee, who was pressing for a second term, received 19 votes.
Trinidad and Tobago Referees Association vice-president Clynt Taylor was a distant third with one vote while former World Cup referee Ramesh Ramdhan and Veteran Footballers Association vice-president Selby Browne were eliminated in the first round.
John-Williams' slate made a clean sweep as Ewing Davis, Joanne Salazar, Allan Warner with 15, 23 and 20 votes respectively. In their wake were vice-presidential candidates: John Sabga (Ramdhan's slate), Colin Murray, Keston Nancoo and Kamau Bandele (Tim Kee's slate).

The day started out with four absences from a possible 49 delegates.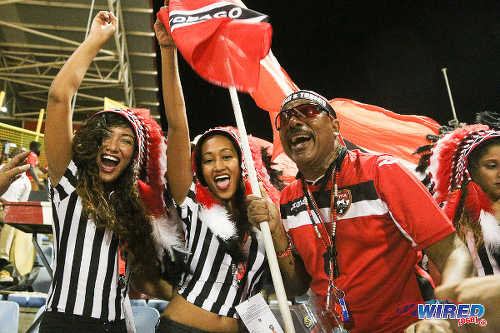 As expected, there was no representation from the players and coaches associations, which are both defunct. Pro League representatives from the North East Stars and Point Fortin Civic football clubs also failed to show.
The turnout meant that 23 votes, which represented just over half of the electorate present, were needed to become president.
In round one, John-Williams led with 18 votes followed by Tim Kee (13), Taylor (8) and Browne and Ramdhan, who received three votes each.
Ramdhan and Browne were both eliminated for the second round of voting, which started five minutes later.
There were six votes up for grabs from supporters of Ramdhan and Browne and Tim Kee received exactly six more votes in the second round, which took his tally up from 13 to 19.
However, Taylor lost seven of his eight voters as John-Williams's score soared from 18 to 25 and secured him the coveted post with two votes to spare.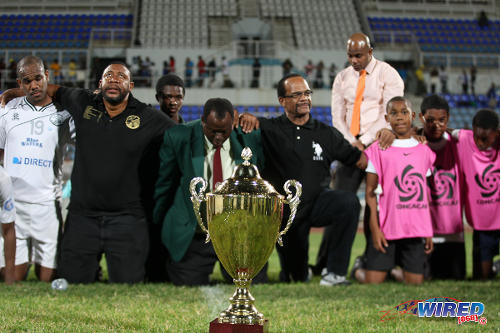 There were less delegates for the vice-presidential election as some voters simply did not bother to stick around.
Davis, a former Secondary School Football League (SSFL) president, got 15 of the 39 possible votes for the first vice-presidential spot while there were just 35 delegates left by the time the vote for the final vice-president was made. Salazar and Warner got 23 and 20 votes respectively.
John-Williams, who heads the most successful team of Trinidad and Tobago's Pro League era, assured stakeholders that he would get the TTFA functioning again off the field. And he shared a comprehensive manifesto with Wired868, which he described as a road map for his tenure.
He will now have the support of his full slate as he tries to implement his "Imperatives for Change" with the support of the TTFA's new board of directors.
Tim Kee, who is the treasurer of the ruling PNM government, had pointed to the TTFA's reduced debt during his stewardship as well as the positive performances from the "Soca Warriors" at successive CONCACAF Gold Cup tournaments and the ongoing Russia 2018 World Cup qualifying series.
But, in the end, Trinidad and Tobago's football stakeholders decided to vote for change.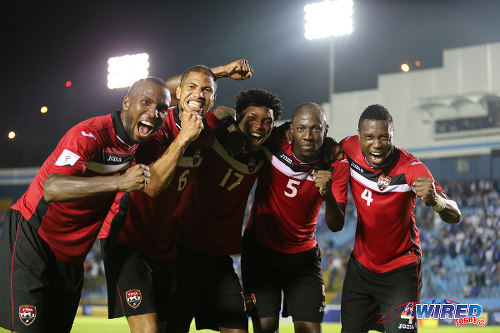 TTFA presidential elections
Round One: David John-Williams (18), Raymond Tim Kee (13), Clynt Taylor (8), Selby Browne (3), Ramesh Ramdhan (3).
Round Two: David John Williams (25), Raymond Tim Kee (19), Clynt Taylor (1).
Vice-presidents: Ewing Davis (15), Joanne Salazar (23), Allan Warner (20).
Editor's Note: Click HERE to read David John-Williams' pre-election manifesto entitled Imperatives for Change.