St Augustine Secondary star midfielder Jesse Joseph is making up for lost time, after a broken ankle last year ruled him out of the 2014 Secondary School Football League (SSFL) Premier Division and the 2014 Under-17 Caribbean Championship in Haiti.
This season, the talented 16-year-old Form Five student is St Augustine's leading goal scorer and his form will be key to the "Green Machine's" Intercol hopes.
Joseph took time off from a training session to talk one-on-one with Wired868.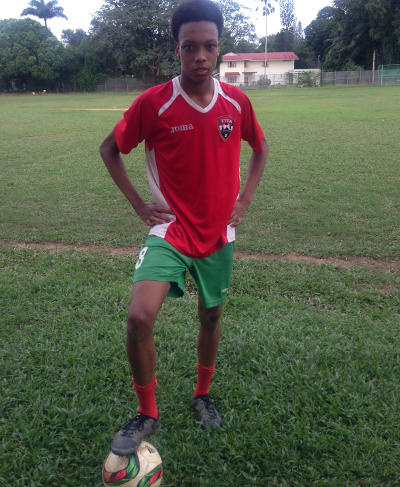 What is your date of birth?
January 3, 1999.

Where is your home town?
Petit Bourg, San Juan.
How would you describe yourself as a person?
I'm generous and kind sometimes quiet, humble.
What is something most people do not know about you?
Well I go to church almost every Sunday and I praise God.
Are you involved in any activities at your church?
I participate in Youth Group activities.
What do you enjoy doing in your free time?
Sometimes I go and sweat in the savannah and take free kicks with people from my neighbourhood. We show each other new moves and see who can do the best juggling.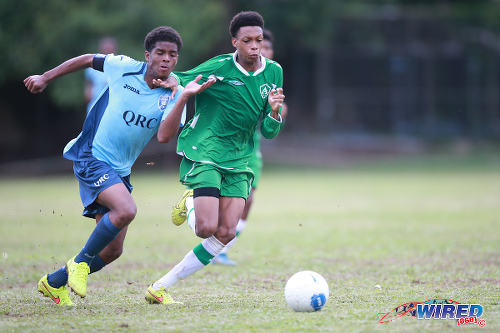 What is your favorite food?
Stew chicken, macaroni pie, peas, rice and baked chicken. Sunday lunch really.
Are you into any other sports beside football?
I can also play cricket.
Who is your favorite player?
I have plenty favourites, I like Cristiano Ronaldo but I more look up to midfielders.
Who is your favourite midfielder?
(Barcelona midfielder) Andre Iniesta. I watch his videos a lot. As well as Sergio Busquets (Barcelona) and Thiago Alcantara (Bayern Munich)
What is your favourite team?
Manchester United.
So you're doing CXC next year, what's your favourite subject?
I like math but it is a bit difficult and geography.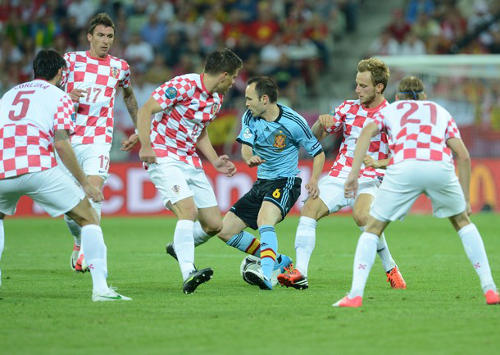 How do you balance football and school?
When I reach home after football I take a shower and take at least 45 minutes to one hour to study and do homework and then I have free time.
What do you hope to do when you finish school?
Try to get into a university abroad and become a professional footballer player.
What motivates you?
I just like to work hard, I like to win. I have a winning spirit, if we play a game during training and I don't win, I will be upset. I like to win, I like to contribute.
How did you start playing football?
I started off playing small goal football on Laventille Road. My uncle joined me to Joe Public when I was about six or seven and I was there for a long time.
What position do you play?
I play the number 8 role which is the midfield and I play the number 9 role which is the striker.
Which position do you like best?
The number 8: the midfield, so that I could create and make things happen.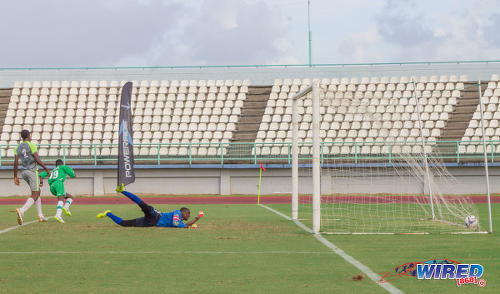 What makes you stand out as a player?
The first touch I have on the ball. I also create (goalscoring opportunities) so that we can come out with the three points. This league is a tough league and it doesn't matter how you play, all that matters is the three points.
Who was your most important coach/coaches and why?
To reach here now, all my coaches were important. I picked up everything from each coach.
What was your best moment in football so far? And your worst?
Playing with the Trinidad and Tobago U-17 in Colombia, during the last game where we drew 2-2, I scored the first goal from about 40 yards out. The keeper was off the line that is my best moment in my career.
My worst was last year September 10, when I broke my ankle. After scoring a goal, the Mucurapo goalkeeper jumped on my foot.
What would be success for you as a player?
Giving back to my mother, Pauline Forde for everything she has done for me and making her proud. She buys everything that I need, boots, socks, shin pads, anything that I need she goes out and buys it. I also want to become a professional football player.
Do you have plans for a career outside of football?
I want to be a physiotherapist, to see about injured players because I went through plenty physiotherapy for my ankle. The school and coaches helped me.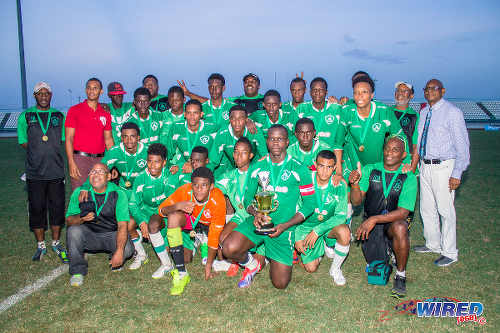 What do you think is needed to improve the SSFL and football in general in Trinidad and Tobago?
More professionalism in the league. Some refs don't always make fair decisions. (Also) everyone wants to be a coach, you can have a comment but not everyone can be a coach. It just needs more professionalism in the league. The facilities can also be managed properly, the fields are sometimes very muddy and are not marked properly, etc.
What is your target for the season?
Well last year we didn't do too badly but this year we are just trying to move up and build as a team, so that next year we can have a better team and even win the league.