The Trinidad and Tobago Football Association (TTFA) will release a final batch of tickets today for tomorrow's Russia 2018 World Cup qualifying match against the United States at the Hasely Crawford Stadium in Port of Spain.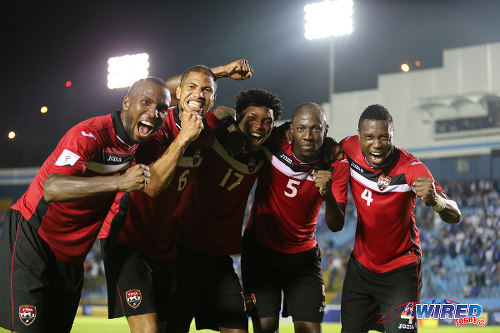 Tickets will be available at Sports and Games in San Fernando, Port of Spain and Trincity Mall, Fan Club in Movie Towne (Port of Spain), Ramsingh's in Couva and Kenny's Sport Centre.
The CONCACAF fixture kicks off at 7.36 pm while gates open at 4 pm. There will be no public parking at the stadium on match day.
The "Soca Warriors" opened their campaign with a 2-1 win over Guatemala in Guatemala City last Friday and defender Radanfah Abu Bakr, who plays professionally in Denmark, said the squad is anxious to play in front of their own fans.
Abu Bakr told the TTFA Media that there is great belief and camaraderie within the current squad and they will provide another example of their tenacity on November 17.

"The entire squad looks out for each other both on and off the field and it shows on the pitch," said Abu Bakr. "We are all there for each other, pulling each other together and keeping each other concentrating all the time. And we'd like to see that in the people of Trinidad and Tobago as well.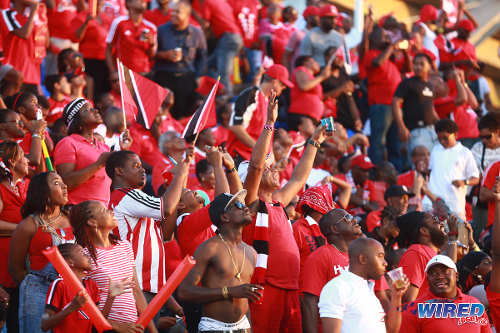 "And when we go out there on Tuesday, we'd like to feel the love. We all know what the home crowd does to us as an opposing team in the way they support their team when we travel.
"So it's the same way we would like to feel the love at home."
Today is the 10th anniversary of Trinidad and Tobago's historic qualification for the Germany 2006 World Cup. On 16 November 2005, lanky defender Dennis Lawrence, who is now the assistant coach at Everton, rose to head home a Dwight Yorke corner kick in Manama, Bahrain.
Kenwyne Jones played from the start in Manama and the strapping centre forward, who has inherited the captain's armband, will hope to again inspire the Warriors towards history tomorrow.
Warriors coach Stephen Hart said his team is healthy and ready to go.
"Everyone's healthy and that's a big thing for us this time," said Hart, "and of course the recovery from the game in Guatemala is also critical.
"Now we will switch our focus and our preparation will be more game specific for Tuesday's match."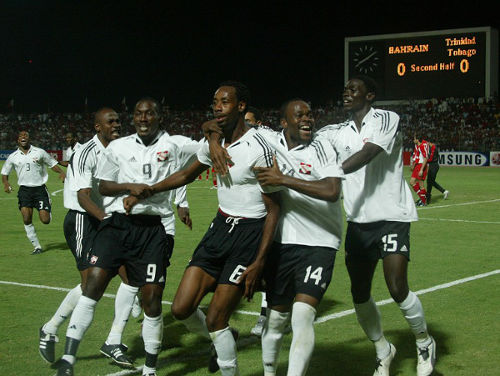 Despite the Warriors' success in Bahrain, November remains memorable too for the United States football team's visit to Port of Spain on 19 November 1989.
Trinidad and Tobago goalkeeper coach Michael "Brow" Maurice was between the uprights, 26 years ago, as Paul Caliguiri's long range blast took the US to the Italy World Cup at the expense of the "Strike Squad."
"A very interesting thing is up to this day even though people have asked me about the match," Maurice told the TTFA Media, "no reporter interviewed me after the game or ever asked about what happened in that goal that was scored by Paul Caligiuri.
"They said it appeared as though the sun was in Maurice's eye and everybody went with that. The sun was not the reason the goal scored.
"When Paul Caligiuri got into a particular zone, the way how we closed that zone, when the ball was struck I didn't see it. When the ball was travelling even though it passed through the sun, when I saw it was when it reached in the goal.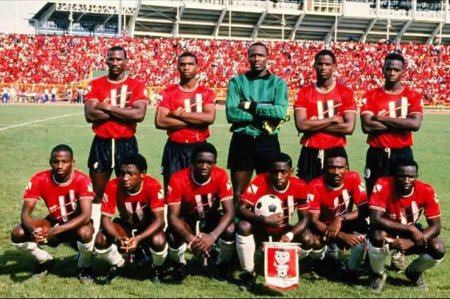 "Had I seen when that ball was struck from the distance it was hit at, even though it was hit through the sun, I would have known if to move a few steps to the left or to the right and then catch it."
Maurice, who starred for Police FC before he went on to play professionally in Costa Rica, said he expects that the current players would use their experience playing abroad to their advantage.
He hopes the crowd does its part as well.
"When you are down, the crowd needs to get behind you and spur you on," said Maurice. "You see it all around the world and on that day (on November 19) the crowd did not do that to spur us on.
"Hopefully now the fans can break that habit and can really get behind this team in our matches. Seeing that this is a World Cup qualifier, we will certainly look to avenge what happened in '89.
"It is still a vivid memory. It was a special time in all of our lives including myself and teammates."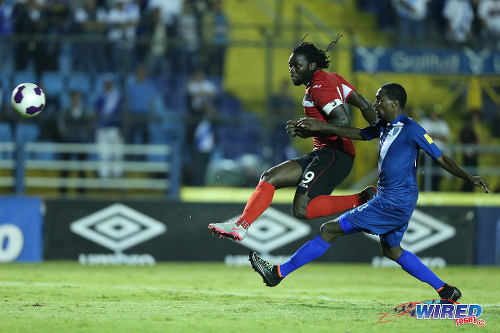 Jones and company will try to ensure that it is their North American guests who leave Port of Spain disappointed tomorrow.