In 1963, Malcolm X referred to the assassination of President John F Kennedy as a case of "chickens coming home to roost."
He had made this statement in response to a question after a speech delivered in December of the same year. He was suggesting that the failure of the President to address violence had come back to him.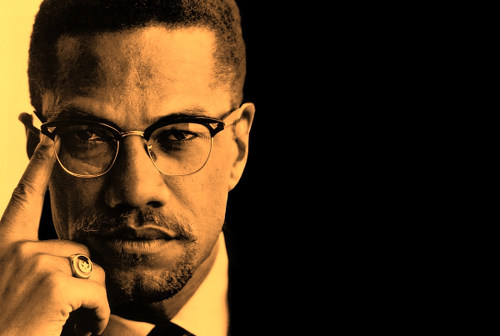 Are our chickens coming home to roost here in Trinidad and Tobago?
Our inability to wrest the violence within our society has now created a crisis situation. There is an unsettling indifference in the calm with which we report  stories of alleged hits from behind prison walls. Although, there should be no surprise here.
In July of this year, three men walked out of the prison and life went on. It was business as usual or at least we pretended that it was business as usual.
One would hope that the recent murder of Superintendent of Prisons David Millette put that notion to rest. It obviously cannot be business as usual.
The fact of the matter is that there seems to be two States which co-exist and, from time to time, they overlap and we see a side of ourselves that we refuse to acknowledge.
In 2003, there was a drive by shooting at Movie Towne. A reporter interviewed a patron and I will never forget those words.
The young lady said that: "she didn't expect that to happen here." She did not live in the State where the violence was. That was somewhere else.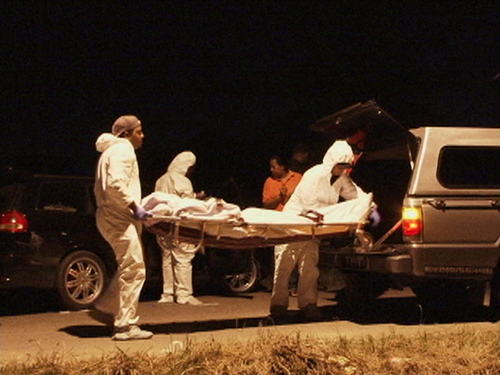 Crime was someone else's problem.
The real issue here is that this is not a position held by one individual. The diminution of a murder to 'gang related' has advocated a synergy in our collective consciousness that some deaths are acceptable. Moreso, we embraced extra judicial killings as a justifiable response to a situation which is out of control.
"Kill everybody an done!"
However, there is no statistical correlation between these extrajudicial killings and a reduction in crime. We have justified 'street justice' and asked the street not to participate!
Unless and until the State can demonstrate that its institutions are capable of delivering justice then what we are seeing is, unfortunately, only the beginning of worse to come.
I repeat that our embrace of extrajudicial killings has sent a clear signal that even those who uphold the law expect no justice from the State apparatus and therefore it should be obvious that others in the society who are searching for justice would also do so outside of the State apparatus.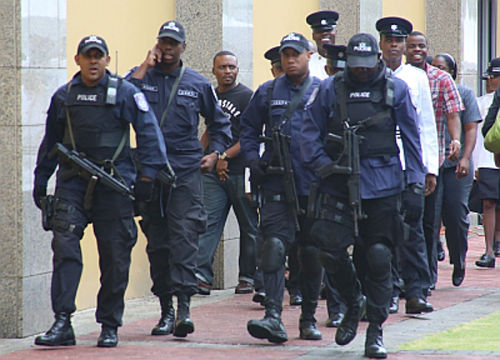 But how did we get here? The question we have to ask is: Why are there  two distinct States trying to coexist?
The answer I want to propose is that there is only one State but we are not prepared to accept that the darkness is also a part of our design.
We hold the darkness responsible for the violence and crime in our society but crime is not an anomaly. It is not some extra-terrestrial entity foisted on us.
The developmental model which has been pursued in our country has led to an inequitable and discriminatory society. This contributes significantly to the high levels of crime which we now experience.
I would like to suggest though that it is not simply the condition of poverty in itself which can lead to crime. But rather poverty that is crafted, through exploitation, which creates a condition of hopelessness in these communities. And some of them begin to function outside of the law because it has been established that there is no justice within the law.
Our reactionary response to the increased crime situation has only seen us plummet into a crisis. If the problem is not correctly defined, it is impossible to arrive at a solution that would work.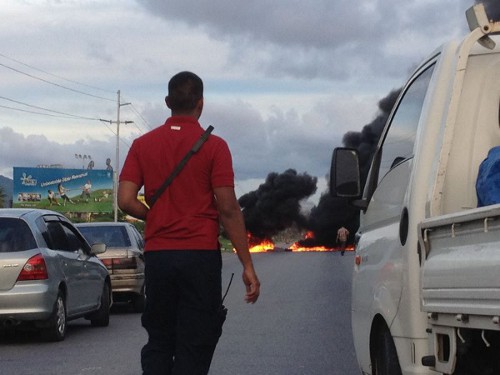 There can be no peace without justice.
This mantra of the 1960s civil rights movement can ring true for any society the world over, including ours. The developmental model which has been pursued in our country has led to an inequitable and discriminatory society.
Until we see crime as a national development issue and not narrowly as a national security issue we will 'miss the boat' completely with our solutions.