This coming week my book entitled The Daly Commentaries will be launched. It is a collection of 200 of my approximately 600-plus columns, published since 2002.
There is a Facebook page of the same name, which provides details of the availability of the book.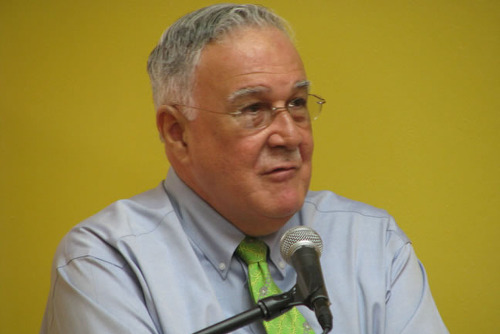 I thank again my readers for whatever success this column has enjoyed. I enjoy the many conversations that I have with persons who approach me in public spaces and wherever I am liming. At least half of my columns have been directly inspired by those conversations.
I have used the privilege of having access to a newspaper column to write what goes through citizens' minds.
At the highest level of seriousness citizens are appalled by the inability of the police to apprehend perpetrators of murder and other violent crime.   Some other things are "normal normal" like completely unmanaged road traffic and the equal yet contrasting frustration of being arbitrarily wrecked.
By reference to the words of the professional writer and editor who selected the columns and wrote a foreword to the book, essentially what these columns have tried to do is: "to speak on behalf of other, ordinary people, the ones who don't have their own column in a newspaper, to call for justice, or to demand that our rulers deal with an urgent issue."
The murder of Akiel Chambers will never rest and I have tried to show that despite regular changes of Government—from Bim to Bam and back—there is a lack of political will to deal with the fundamental problems besetting our society.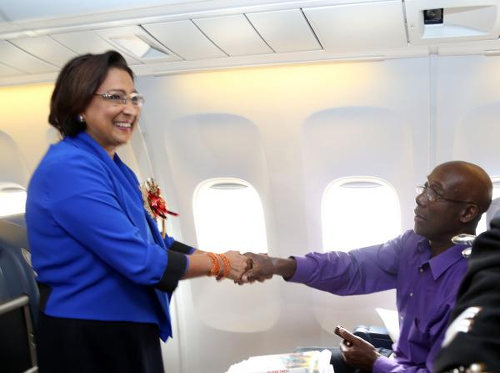 These columns have consistently highlighted how the interlocking relationships of a small, insecure nation undermine the political will to resist waste and corruption and to tackle serious crime and why those relationships guarantee that cases like those of Akiel are ignored.
On many occasions these columns have tackled in simple language, seemingly complicated events like the 18/18 tie or, more recently, Section 34 and the rumblings of the extradition process.
Last and by no means least, what I label as my liming includes sustained support for our performing arts and regular descriptions of their considerable but under-appreciated value. There is a section of the book reserved exclusively for columns on pan and culture.
Some items of what I myself read find their way into these columns because it is so important to keep fresh perspectives before an increasingly befuddled and battered citizenry, who live on a diet of same old, same old.
As the very disappointing 2015 Budget debate droned on laced with personal invective, an interviewer asked me whether I was not experiencing a sense of déjà vu, despite a change of Government.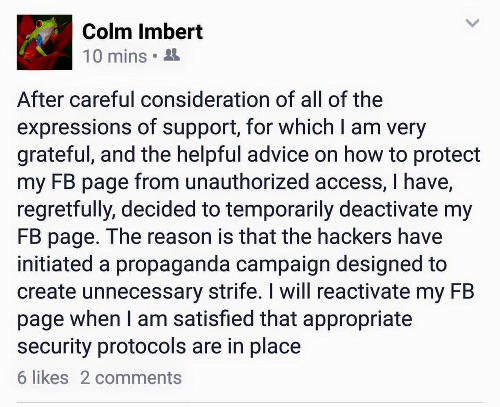 The 2015 Budget debate and the let-down feeling of the public that followed it caused me to reach to my bookshelf for a work entitled Political Fictions by Joan Didion, cited in one of her many awards as "an incisive observer of America politics and culture for more than forty five years."
Didion is an author and novelist and pioneer of literary journalism, described as having an ability to see with "X-ray clarity what is happening on the street" and "to make her readers see it."
The thrust of Political Fictions based on the United States political experience is that, obsessed only with winning, major political parties dumb down the political narrative in order to avoid having to show their hand or to say something sensible and perhaps realistic on major issues.
There is a consensus among campaign managers, Didion, asserts, that winning an election requires a way of presenting the party free of unprofitable issues for which it might conceivably need to fight.
The following opinion is instructive regarding campaigns and debates of limited content: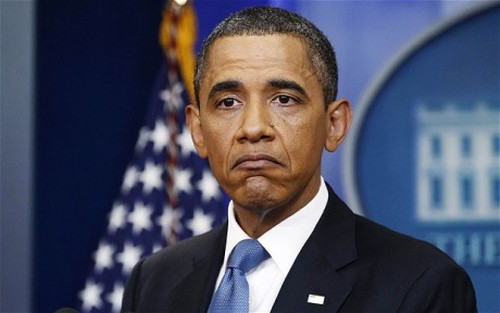 "In this determined consensus on all but a few carefully chosen and often symbolic issues, American elections are necessarily debated on 'character' or 'values', a debate deliberately trivialised to obscure the disinclination of either party to mention the difficulties inherent in trying to resolve even those few problems that might lend themselves to a programmatic approach.
"A two-party system in which both parties are committed to calibrating a precise level of incremental tinkering required to get elected is not likely to be a meaningful system, nor is an election likely to be meaningful when it is specifically crafted as an exercise in personalismo in 'appearing presidential' to the diminishing percentage of the population that still pays attention."
Perhaps it is because of similar tinkering that the 2015 Budget debate ducked serious input on the hard issues like the fuel subsidy, falling energy prices, the colossally wasteful state enterprise sector, the lack of sustainable jobs when a student emerges from a Government Assisted Tertiary Education (GATE) funded education, the continued unqualified criminalization of marijuana and LGBT issues even as the latter were up in Parliament's face.
Will we stagnate until we enter a terminal decline?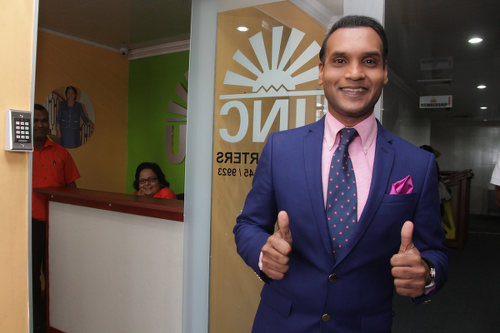 Editor's Note: Martin Daly SC has written on legal issues, parliamentary practice, morality, transparency, public-procurement procedures, justice, music, pan and the performing arts since 2002. 
A collection of the best of his columns, The Daly Commentaries, goes on sale from November 6 at Paper Based Bookshop, Hotel Normandie, Port of Spain (625-3197), and Blue Edition, 32 St Vincent St, Tunapuna (223- 6921). 
Visit The Daly Commentaries on Facebook for information.