If Attorney General Faris Al-Rawi and Minister in the Office of Attorney General and Legal Affairs, Stuart Young, are right, the People's Partnership Government spent more on legal fees in five years than Julian Assange, OJ Simpson and the late Michael Jackson could spend in three lifetimes.
And, to be clear, nobody in the former administration ever scored a touchdown, produced "Thriller" or protected whistleblowers.
Potentially more than a billion spent and ex-AG Anand Ramlogan couldn't even get Calder Hart or Lawrence Duprey to spend a day in court?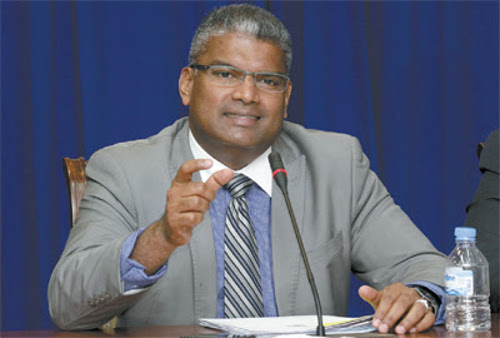 It is like pushing the boat out for a date with Destra Garcia and having Education Minister Anthony Garcia ring your doorbell instead.
And speaking of paging Paul and getting Paula, there was an inevitable flap in Parliament when Sport Minister Darryl Smith and somebody resembling Finance Minister Colm Imbert turned into childish teenagers at the back of the class, during the maiden contribution of Opposition MP and Ken-doll look alike, Barry Padarath. Smith, the Diego Martin Central MP, appeared to refer to Barry as "Princess" twice before recognising him as the Princes Town MP.
It would go down as one of the most queer examples of sweet talk in Parliamentary history. Apparently dogs aren't the only ones that chase cars they don't intend to drive.
Meanwhile, the Diego Martin North/East MP's Facebook account was busy. Somebody resembling Imbert—let's call him 'Impsbert' to avoid confusion—declared that he suddenly felt a pain after hearing Barry use the word "bull" in his contribution.
Tonia Nableon seemed to share Smith's gender confusion as she offered advice to Imbert: "His eyes are on you stay far from her."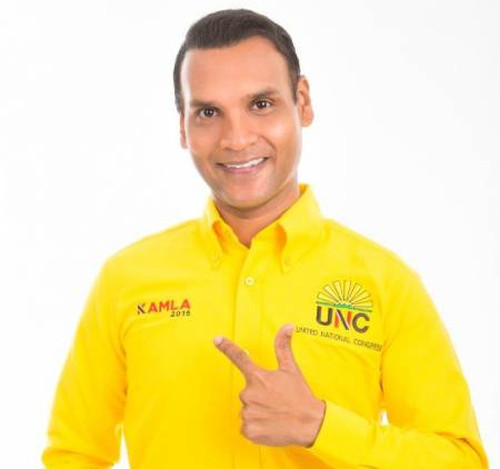 Impsbert responded within seconds: "Yes. I have ordered a bull-it proof vest."
Mr Live Wire knew straight away that Imbert had been hacked. Such a snide putdown was totally out of sync with the kindhearted and generous spirit that is the Finance Minister.
And to think that Barry, if he were so inclined, would bypass Faris and Keithos and lustfully lower his gaze in Imbert's direction?
Well, that would suggest an arrogance which surely no one would ever associate with the Diego Martin North/East MP.
Imbert is a sweetheart who would never be party to such childish, distasteful bullying. Impsbert, on the other hand, is a silly little coward and Live Wire will keep an eye out for him.
Not for the first time, Live Wire was right.
Imbert duly reported that a mysterious hacker had breached his Facebook account for the solitary purpose of a making a childish, homophobic jab at an opposition MP.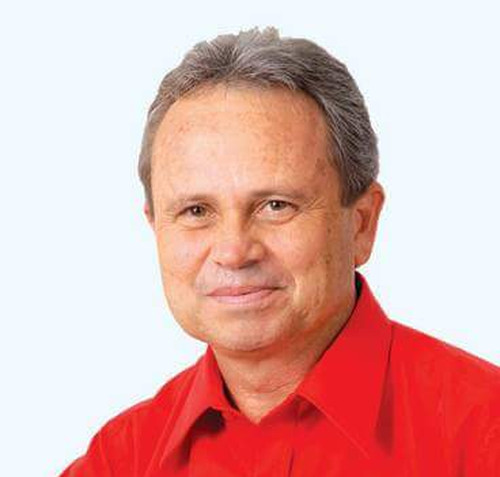 In Imbert's closing remarks before he closed his account, the Finance Minister thanked his supporters for their helpful advice on protecting his account but said he was deactivating his page until he is "satisfied that appropriate security protocols are in place."
Wait, not even an apology to Barry? And a flippant condescending remark tossed at Mark Zuckerberg for good measure?
Did Impsbert retain control of Colm's account until the very end?
But, just as neutral observers were wrapping their heads around "Hack-gate", along came Opposition Chief Whip Dr Roodal Moonilal with the sort of crass, brazen and deplorable behaviour that, for many, characterised the PP's term in office.
"Hush yuh stink mouth!" Moonilal shouted, while Al-Rawi was on his feet.
It was indeed breath-taking behaviour of the lowest kind.
Does Moonilal kiss his children with that mouth?
In life, people do not undergo miraculous metamorphosis for our benefit. You can put lipstick on a pig, as US President Barack Obama once pointed out, and it will still be a pig.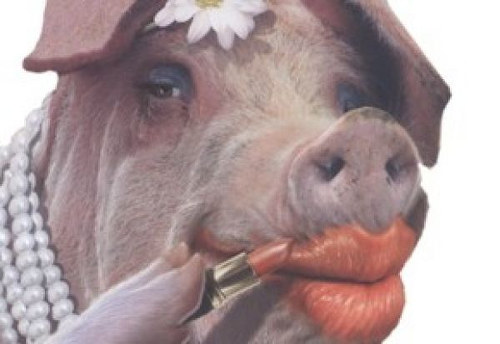 And so, the electorate continues to see hints of the arrogance and outdated thinking that was the bane of past PNM governments.
And the PP? Like night workers in Woodbrook, they are often beyond the reach of etiquette, off-putting with make-up and scarier without it, and, almost certainly, not the kind of people you would let run your household.
Spare a thought for the discerning voter. Forever stuck with the choice of a party you don't want and another party you really don't want.