So the Extempo King has fallen victim to the extempo politics of an extempo party—and he's vex? Really?
Winston "Gypsy" Peters should know that he can't play mas and 'fraid powder. He has been lucky to enjoy five years on the biggest extempo stage in the land and now that the MC has cued him off, he should simply doff his hat, collect his change and walk.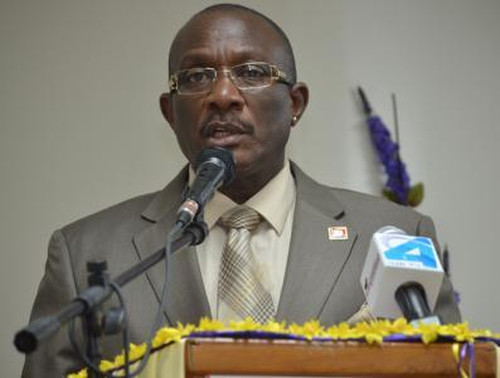 Instead, with the pique of a sore loser, he has decided not to go quietly. Clearly, somewhere along the road since 2010, Gypsy has confused himself into thinking that he is a real politician in a real government.
For the record, real politicians have real constituencies, and real platforms that extend far beyond how much they "do" for the leader.
Still, it would be very interesting to find out what, precisely, Peters has been "doing" for the PM these past five years for him to accuse her of being "ungrateful" for ditching him.
His confusion might deserve some sympathy, though. In the politics of maximum leadership, where loyalty to the leader counts for everything, it was probably reasonable for him to expect a little in return.
What he didn't grasp, however, was what others already know: that loyalty to the leader must come with a water-tight guarantee, including a willingness to offer your neck when it is needed. Deliver that and the promise of life after death with a chance at political re-incarnation awaits.
Check Anand Ramlogan. He seems to have it all figured out.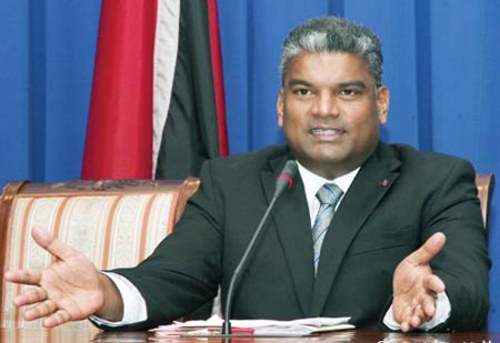 In the universe of maximum leadership, loyalty to the leader, not truth, is the only principle of honour. It binds the team around the leader and ties everyone to the leader's cause.
In this world, there is no room for debate or reasoned differences. If the leader requires that shirts be changed from white to yellow, the only question is 'what size?' It is what makes logic out of the illogical and reduces government to extempo.
All this, the Gypsy would have known had he been paying attention before it happened to him, too.
The ugliness that has poured out with the break of loyalty by one member or another of the PP administration raises serious questions about the insides of this government. What the public has been told—and, in some cases, has been able to verify—describes a sordid standard of public behaviour that should not be allowed to pass without expert investigation.
We have been taken down a path so far from our assumptions that even those charged with the responsibility for integrity in public life—a task not confined to the Integrity Commission—have no ideas about how to navigate a way back out of it. But knowing is always far, far better than being kept in the dark.
If nothing else, the political ruptures within the PP government have given us a vitally important glimpse into the dangerous nature of our political system where Power can do anything and remain invisible to us in doing so.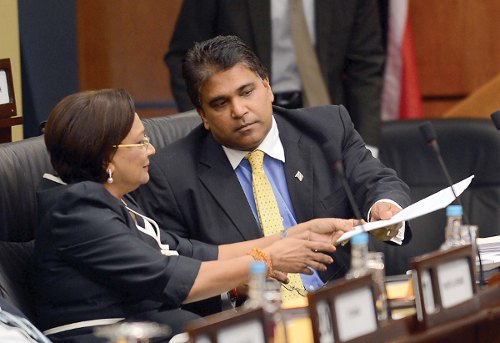 Today, we no longer have the excuse of our innocence. Now that we know better, we must do better.
We have to bare government and make it open to the people. To do this, we should return to the scenes of the most recent crimes, including the appointment of Reshmi Ramnarine as Director of the SIA, the passing of Section 34, the hundreds of millions paid in questionable fees and so on, and track every single detail to understand how it all came to be, so that power can be held accountable and systems can reformed so that whatever went wrong is put to right, for all time, if possible.
It goes without saying that this is not the first government to have committed egregious wrongs against the public interest. But the scale is what should give us pause. Where the system has always lent itself to the occasional chip and crack and outright break, these would now appear to have been pushed wide open, unleashing a flood upon us and threatening even those on the inside.
At no time in our history has the need for constitutional reform been so stark to the public at large.
Admittedly, much of what has passed for constitution reform until now has been cosmetic and patchy. After all, it is never in the interest of Power to bring itself under the control of the people.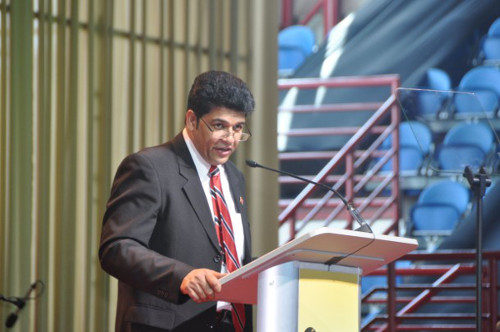 But now, experience has provided a clearer understanding of what constitutional reform should be about. It is not some legalistic, esoteric matter, but the absolute requirement for designing a political system that makes government fully accountable to the people.
It is an instrument for passing power from the hands of the Maximum Leader to the hands of the people.
After 53 years of political Independence, the time has come when we must anchor our independence in institutions that put the people at the centre of power. This won't happen until we are each ready to declare ourselves willing to take responsibility for what is done is our name and to take responsibility for governing our country, from our community up to the cabinet and parliament.
On this Independence Day, let us claim our place around the table of power.