Former Jamaat-al-Muslimeen lieutenant Lancelot Small offers a wandering, indirect defence for himself, his brother and detained Imam Yasin Abu Bakr, who was held for questioning in relation to slain attorney Dana Seetahal: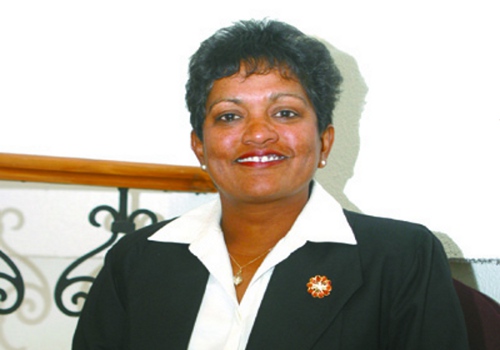 They are at it again.
In 1990, the ANR Robinson Administration drove the Jamaat-al-Muslimeen to the point of no return. Twenty-five years later, desperate for re-election, the Kamla Persad-Bissessar Administration seems bent on taking up where Robinson and company left off.
How else can we explain the decision to detain Jamaat-al-Muslimeen leader Yasin Abu Bakr on suspicion of involvement in the murder of Dana Seetahal?
What does that have to do with the Imam?
So, little has changed in the 25 years since 1990. In fact, in some ways, little has changed in the 50-plus years since Independence.
The Justice system in Trinidad and Tobago has not improved a little bit. Indeed, instead of improving, things have gone from bad to worse. Justice, which should be about being fair to all citizens of the nation, nowadays is, in fact, about who can sign the bigger cheque, about who has the larger pool of money to spend to pay a battery of lawyers.
In this country, there is nothing like human rights; there are only human wrongs. There is nothing like being innocent until proven guilty; you are guilty until you can prove your innocence. That is still the reality of the law and justice in Trinidad and Tobago in 2015.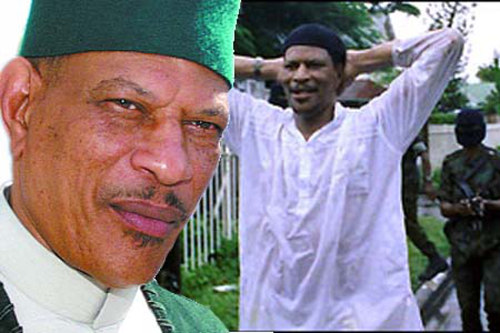 Ask the Imam, now suffering in the State's prison despite his complete innocence of the crime with which they seem to be planning to charge him.
So I tell this story, my story, with almost complete contempt and disdain for what passes for justice in Trinidad and Tobago.
My name is Clive Lancelot Small aka Olive (pronounced OH-LEAVE) aka Olive Enyahooma-El. In 2004, I was extradited to the United States to face gun-related charges.
I was represented by Pamela Elder, SC, who is currently the State Prosecutor in the Jack Warner extradition matter. My case was heard by Justice Sebastian Ventour, who not so long ago was in the news for resigning on principle from the Integrity Commission.
He ruled that, at the time of commission of the alleged offences, there was no law under which I could be charged with those offences.
According to Justice Ventour, at the time of commission of the alleged offences, the schedule of offences for the Extradition Act under which a person could be extradited to face trial in a foreign country did not include the offence Conspiracy to Export Arms. He gave the State 24 hours to find such a law or release me.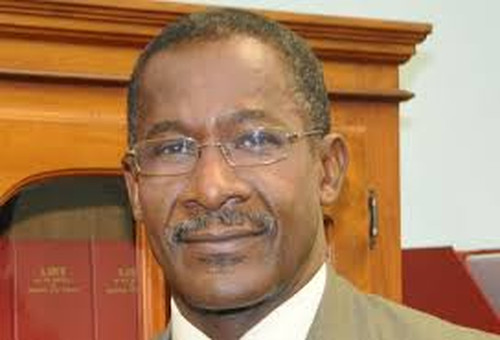 They found a law. Just for me, they made a law, released me and re-arrested me. Now it has to be noted too that I was held without a warrant and, as far as I am aware, without any evidence.
If the Trinidad and Tobago authorities had any evidence of my alleged wrongdoing, they never shared it with me. And I was not allowed bail.
I think I can say truly that my arrest and extradition were part of a government plan to get rid of anyone who was or was suspected of being involved in the 1990 attempted coup. It was, in my view, a government entrapment exercise. You might think that is laughable but is it?
When Lolita "Daughter" Saroop was sent to the US Virgin Islands to be tried for drug trafficking and conspiracy charges, was there an authentic bilateral treaty between the US and T&T? Was there?
My extradition was news but, true to form, the media only reported what they thought would sell. So nobody remembers—few people know—that I won a wrongful arrest case against the State.
I was awarded over $350,000 in damages for having been illegally arrested and detained. But I was not able to collect my money before I, a full-fledged citizen of Trinidad and Tobago—like Ishwar Galbaransingh, like Steve Ferguson, like Jack Warner—was packed off unceremoniously to the States at the behest of the US Attorney General.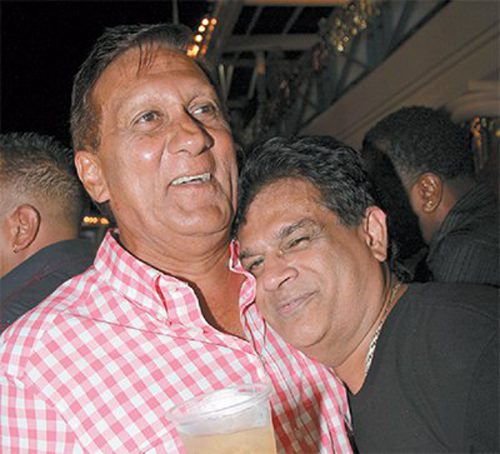 On my return almost a dozen years later, I naturally sought to collect the monies owed to me in the sum of $357.154.75.
At the High Court, I was told to check with the Office of the Attorney General. I did. Day after day. Week after week. All I have been getting is the runaround.
The staff there say that there is documentation to show that a cheque in my name was received. There is, they say, no documentation available to tell me the date of receipt or where the cheque is currently lodged. And they can't tell me where such documentation can be found.
My senior counsel attorney remains merely politely interested in my case, it seems to me, but she can't advise me where to find the documentation either. She seems content to leave the matter in the State's hands. If Justice Ventour chooses to rock the boat when he can eat a food, that is his choice.
And when there was an authentic bilateral treaty between the US and T&T in existence and the US requested the extradition of UNC financiers Galbaransingh and Ferguson on charges stemming from a billion dollar plot, did the pair ever leave these shores? Well, did they?
Warner, the Ex-FIFA vice-president who was once a big jefe in the UNC but now has his own party which is threatening to split the votes in some key constituencies, is facing charges stemming from widespread corruption in FIFA. The US indictment talks about racketeering, wire fraud, money laundering and conspiracy in a 24-year-long scheme to enrich himself by corrupt means.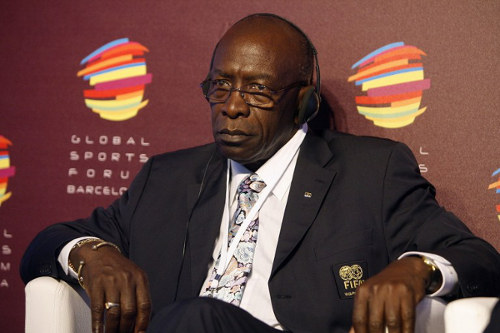 After an initial hiccup that forced him to spend a night behind bars, Warner was allowed to post bail. But tell me honestly, do you think Warner is going anywhere?
Mind you, I am not bashing Ish and Steve and Jack. What I am doing is asking the question about justice in this country.
In 2005, my brother, Lenville Small, had a matter before Madame Justice Amrika Tewarie in the Hall of Justice. The police claimed to have found in his house a note—a "hit list," they called it—with the names of five people involved in my extradition. Next to the five names—John Jeremie, Dana Seetahal, David West, Douglas Mendes and Sherman McNicholls—there were amounts of money ranging from $800,000 to $200,000.
For six days, he was detained without charge and only on the sixth day was he charged under the Anti-Terrorism Act. His attorney, Jawara Mobota, made an ex-parte application seeking a writ of habeas corpus. But habeas corpus and everything else went out the window on the eleventh day when a phone call came through from on high.
My brother challenged the constitutionality of the legislation under which he had been held but the judge found nothing wrong with it. Making a forced connection between my brother and the 1990 attempted coup—his only connection to those events was me, his brother—the learned judge declared that "legislative efforts to protect the public interest by the proactive and focused targeting of such despicable conduct must be applauded and supported."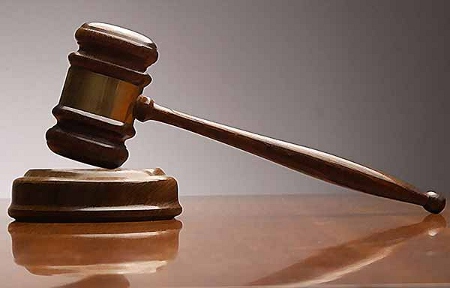 What more evidence do we need that the system of justice in Trinidad and Tobago is corrupt? We are often told it is independent but a blind man can see that it is not. There are too many compromised people sitting in high places.
Elected representatives are put in place to govern, to regulate our affairs, to protect all citizens. We expect them to stand up for what is right. We expect them to ask questions when the rights and freedoms of our citizens are threatened. We do not expect them, elected or selected, to kowtow simply because the political directorate wishes X or Y to happen.
A few weeks ago, I heard David West—who was also in the news earlier in the year because he was brave enough to publicly support one politician and defy another—tell a reporter on the television that Mr Warner's extradition can take as long as five years. Nobody told me that; I heard it with my own ears.
But in my case, the process did not take very long. West wrote the extradition warrant in his own hand and signed it. Later, on the witness stand, he made statements which were at least of questionable accuracy.
So I am grateful to Allah that he has granted me 80-plus years, long enough to see many of those who have been unjust to me go over to the other side. I watch with interest the latest attempt to use the Jamaat's unpopularity to the government's benefit.
I pray that I shall be around, Insha Allah, to see all those bent on the destruction of the Jamaat get their just deserts.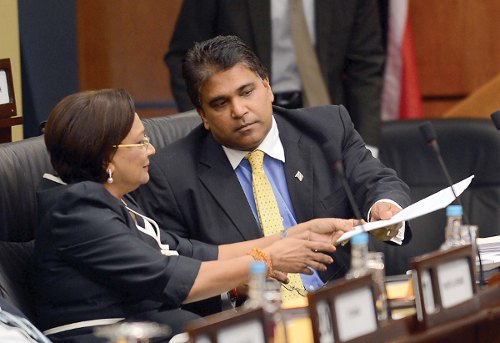 And I close with a reminder to the Prime Minister and her cronies that good always defeats evil and that, although God may nod, he NEVER sleeps.
Editor's Note: This is the first of a series of articles from Jamaat-al-Muslimeen members that give their account of the 1990 attempted coup in the build up to the 25th anniversary of July 27.