The Trinidad and Tobago Football Association (TTFA) hopes to elect its first president under the new constitution by November 2015, after the vital new document was ratified by delegates for its membership on Sunday evening.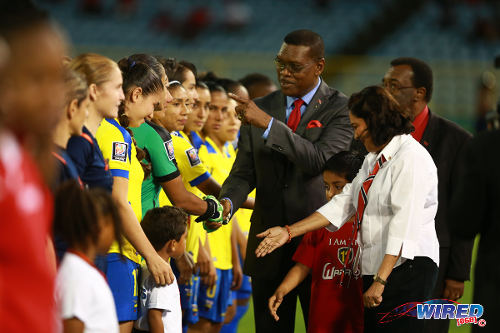 Former West Indies Players Association (WIPA) CEO Dinanath Ramnarine, who also served on the Constitutional Reform Panel (CRP) and Independent Reform Committee (IRC) will head the Electoral Committee for the upcoming elections.
"The election should take place around November," Ramnarine told Wired868, "but before we do that, we have to sit with the member associations and all the members and consult with them on this constitution.
"This has to now go down to every single level."
Thus far, current TTFA president Raymond Tim Kee has been coy about whether he would stand for re-election. However, there is no indication that he will bow after a controversial two-year stint.

Tim Kee, who is also the Port of Spain Mayor and PNM treasurer, was elected unopposed in November 2012 to complete the term of outgoing president Oliver Camps. His tenure should have ended in November 2014 but, controversially, FIFA gave him a seven-month deadline until a new constitution could be passed and adapted by the relevant bodies.
That June deadline was also missed. And it now seems likely that Tim Kee would spend 12 months in office beyond his 2012 mandate.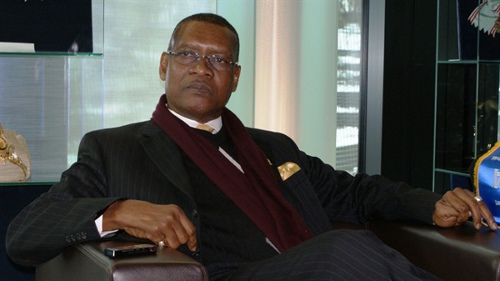 However, Ramnarine hailed the football president for fulfilling his promise of delivering a new constitution, which takes the TTFA closer to its roots of "one club, one vote."
"Tim Kee has to take credit for  putting together a formidable (constitutional reform) team and allowing the process to be truly independent," said Ramnarine, who worked alongside Senator Elton Prescott, TTOC president Brian Lewis, archivist Patrick Raymond, former 2006 World Cup player Shaka Hislop, MATT executive member Dr Sheila Rampersad, former referees head Osmond Downer and Raoul John. "Not once did we feel any pressure from (Tim Kee) or any other member of the executive.
"To see the clubs now have a huge say in the election of the president… It is a step in the right direction that the key stakeholders can now have a major role to play."
In the end, FIFA and the IRC agreed on a compromise between the ideal of one club, one vote and the former structure that placed the balance of power in the six zonal associations.
For the upcoming elections, all 10 Pro League clubs will have a vote as well as eight representatives of the 15 Super League teams. So clubs will directly account for 18 of the 47 potential voting delegates or 38 percent of the electorate.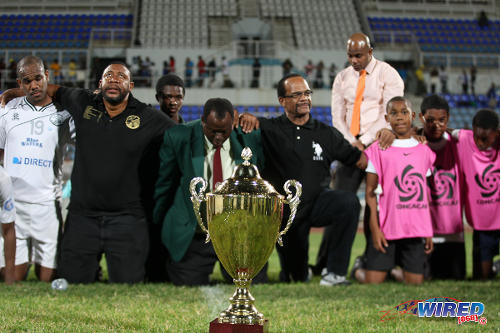 In contrast, the previous constitution allowed for just two votes from the Pro League and none from the Super League out of a potential 78 ballots. It meant that clubs had just 0.02 percent of the electorate under the previous constitution.
The other 29 voting delegates for the 2015 TTFA presidential election are as follows:
Three delegates each: the Central, Eastern, Eastern Counties, Northern, Southern and Tobago zonal bodies;
Two delegates each: the Women's, Referees and Futsal associations;
One delegate each: the Primary School, Secondary Schools Football League (SSFL), Beach Soccer, Veteran Players and Trinidad and Tobago American Soccer Youth (TTAYSO) associations.
There is provision in the constitution for one delegate each for a players and coaches association, once active, which would mean a total of 49 delegates.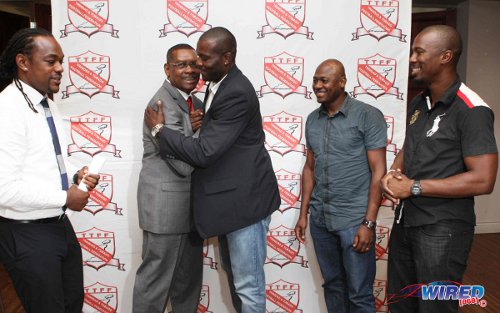 A presidential candidate does not need to have working experience in football and must only be nominated by one delegate.
Voting will be conducted by secret ballot and, for the post of president, successful candidates must get more than 50 percent of the valid votes cast. If there is no majority winner, the candidate will the least votes will be eliminated and a vote retaken until, if necessary, there are two candidates remaining.
The post of president will have a limit of two full terms.
In the case of the vice-presidents and ordinary member, if there are more than three candidates, the three candidates with the most votes from the first ballot will proceed to a second ballot.
If there are three candidates or less for one position, whoever obtains the most votes shall be elected.
The TTFA general secretary, who is appointed by the Board of Directors—formerly referred to as the Executive Committee—on the advice of the football president, must provide all delegates with a list of candidates by no later than 10 days before the election.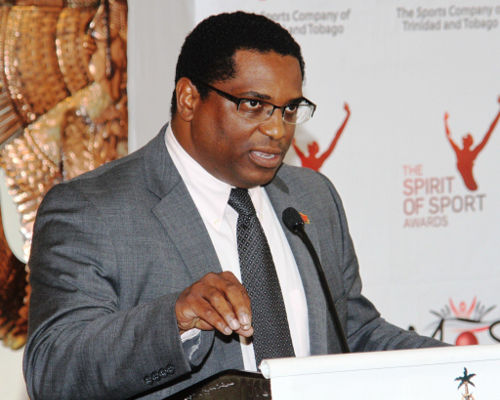 Current general secretary Sheldon Phillips praised Tim Kee, FIFA official Primo Corvaro, the reform commission and the various member associations for their collaborative effort in creating the new constitution.
"Passage of this document is a powerful statement that the TTFA is committed to good governance principles," said Phillips, "and ensuring all its constituents: players, coaches, administrators, referees and now clubs, have a say in how the FA will be governed and operate."
Tim Kee and Phillips have had a controversial spell in charge of the local game. Among other things, they struggled with debt to current and past players and coaches, endured a fractious relationship with the Government, failed to account for money ferreted out of the TTFA under the previous administration and suffered through scandals like a mysterious $400,000 licensing fee for an Argentina friendly and a messy fund raiser for deceased player Akeem Adams.
But the new TTFA constitution was something that even Tim Kee's critics on the Executive Committee eventually agreed to support.
"My experience is that sometimes you have to give new things a chance to see how they pan out," said TTFA vice-president Rudolph Thomas. "I am prepared to give this new constitution a chance. It has provisions which will take us into new and progressive environments and I am prepared to support that."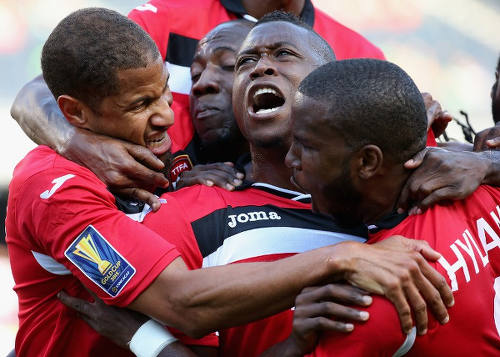 But there was a caveat.
"If you don't have the kind of vision that sees the TTFA as a responsible, international organisation, then nothing will work," Thomas told Wired868. "And you have to align that vision with the appropriate personnel… If all the right things come together, I am optimistic."
In November, the opportunity will be there for candidates who believe themselves to be the right people to lead the TTFA into a new period of success.
The TTFA's voting delegates
Ten delegates: The Trinidad and Tobago Pro League;
Eight delegates: The National Super League;
Three delegates: The Central, Eastern, Eastern Counties, Northern, Southern and Tobago FAs;
Two delegates: Women's, Referees and Futsal associations;
One delegate: Primary Schools, SSFL, TTAYSO, Beach Soccer, Veteran Players, Players and Coaches associations.