Former 2009 Under-20 World Cup players Leston Paul, Jean-Luc Rochford, Qian Grosvenor and Curtis Gonzales are among 18 Trinidad and Tobago players who will try to land professional deals in Europe later this month, through an initiative by local scout Dion Sosa.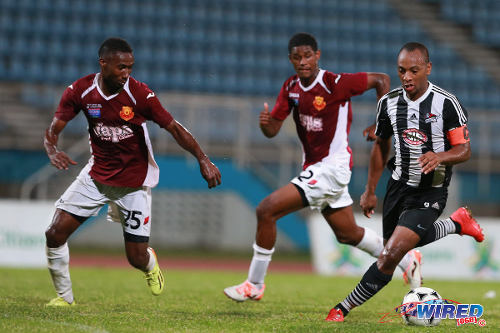 The players are due to leave for Turkey on July 16 where they will form a team that plays a series of exhibition matches against various European clubs, who are in pre-season.
Players who catch the eye will hopefully be signed or invited to further trials by watching scouts.
The full list of players includes: Paul, Rochford, Gonzales, Grosvenor, Dwight Quintero, Dario Holmes, Brent Sam, Raheem Belgrave, Jelani Peters, Weslie John, Micah Lewis, Duane Muckette, Keane McIvor, Xavier Rajpaul, Phillip Borde, Jamel Farell, Leon Whyle and Keon Russell.
Quintero, Holmes and Rajpaul are all members of Trinidad and Tobago's 2015 Pan American squad, which is in action against Uruguay, Paraguay and Mexico on July 13, July 17 and July 21 in Toronto.
Sosa said the players will leave Toronto immediately after their last group match and head for Turkey.
Muckette, Rajpaul and McIvor were with the National Under-23 Team in Puerto Rico last month when they were eliminated from the 2016 Olympic qualifying series by St Vincent and the Grenadines.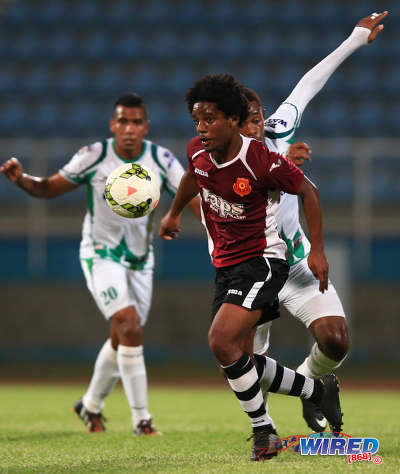 Lewis and John are also former national youth team players while Whyle represented St Anthony's College in the SSFL Premier Division last season.
There will hold a fundraiser for Sosa's squad at the Prisons recreation ground in Arouca on Sunday July 5, which comprises of an exhibition match between his players and a Prisons XI from 4 pm to 5.45 pm followed by an after-party from 6 pm to midnight.
Tickets cost $100 and are valid for both events.
Sosa explained that the trip would cost roughly TT$23,000 per player and the money generated by the fundraiser will help make up for the shortfall. It is, he said, an unmissable opportunity for the players to put themselves on the European market.
"Many clubs don't want to see highlight videos anymore, they want to see you play live," said Sosa, who counts Kazakhstan-based defender Robert Primus and late Hungary-based left back Akeem Adams as former clients. "Clubs from places like Denmark and Sweden don't come to Trinidad to scout… There are about 200 teams in Turkey right now playing games (in their pre-season).
"This is the chance they get to be seen."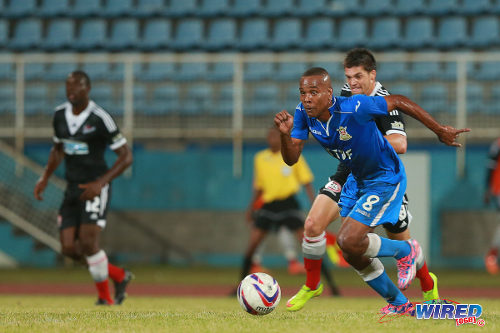 Sosa, who is not a registered FIFA agent, usually operates in tandem with licensed Dutch agent Humphry Nijman but said he is spearheading this initiative on his own.
The Turkey trials mirrors a similar excursion, two years ago, done by Caledonia AIA, which led to overseas deals for Trinidad and Tobago internationals Ataulla Guerra and Radanfah Abu Bakr and Guyana players Walter Moore and Trayon Bobb.
Caledonia's venture was done in conjunction with Finland-based agency, Goal Management Group, and spearheaded by FIFA agent Mark Saranlinna.
Former Holland 1974 World Cup player Theo de Jong, who assisted Dutch coach Leo Bennhakker when the "Soca Warriors" qualified for the 2006 World Cup, prepared and coached the Caledonia contingent during their time Turkey.
Sosa will take on the responsibility of coaching the current crop of players himself.
"I am familiar with the players and I will control things there," said Sosa. "I have a guy there who will prepare them fitness-wise and I will be selecting the teams and making the changes."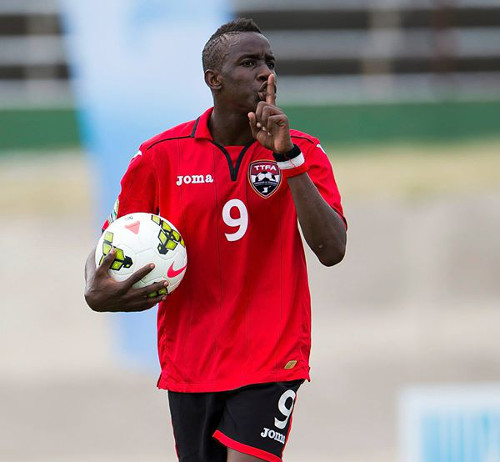 Two players who delayed their own potential overseas careers are National Senior Team attacker Kadeem Corbin and Under-23 midfielder Neveal Hackshaw. Both opted to skip trials with unspecified Belgium clubs to represent their country at the July Gold Cup and Pan Am Games respectively.
"I was supposed to carry Hackshaw and Corbin but they chose to go to the Gold Cup and Pan Am," said Sosa. "Hackshaw's trial was supposed to start on Monday. The Belgium clubs cannot afford to wait because July 29 is their opening game for next season. But they chose to go (to international tournaments) instead…
"I am optimistic that between five to seven guys can be signed (from this group), maybe more. The other guys who don't get through can use it as an experience to build on and try again."
Most of the players selected are free agents, although their previous clubs will still probably be owed developmental fees if they are hired by European teams.
Sosa said some Pro League clubs were happy to support his venture.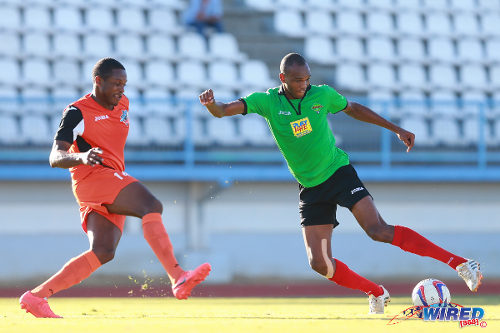 "Jabloteh paid for Sam and Rangers paid for Jelani," he said. "They were the only two clubs who were willing to help players."
Sosa's work in the transfer market has not been without controversy. Last year, Nijman and Sosa clashed with Pro League champions, Central FC, over the services of then 16-year-old attacker Levi Garcia.
In the end, the matter was was resolved after the Trinidad and Tobago Football Association (TTFA) had mediator, Tyrone Marcus, talk to both parties.
At present, Garcia is at Eredivisie club, AZ Alkmaar, where he is due to sign a professional this November on his 18th birthday.
Sosa's 18 Europe-bound players would be thrilled to follow Garcia's footsteps.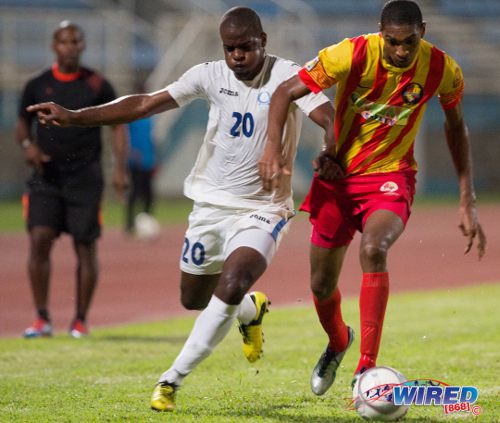 Potential trialists: Raheem Belgrave, Curtis Gonzales, Dario Holmes, Weslie John, Jelani Peters, Keon Russell, Jamel Farell, Leon Whyle, Leston Paul, Jean-Luc Rochford, Duane Muckette, Keane McIvor, Xavier Rajpaul, Micah Lewis, Qian Grosvenor, Phillip Borde, Dwight Quintero and Brent Sam.
(July 5 Fundraiser)
Exhibition match from 4 pm to 5.45 pm followed by after-party from 6 pm to midnight at Prisons recreation ground, Arouca. Tickets are $100.