Columnist Kendall Tull, a certified management account and industrial management practitioner, explains how he would go about cleaning up FIFA:
Sepp Blatter was not the problem at FIFA.
It is easy to think that Blatter's departure changes anything since he presided through an era of rampant corruption. But the FIFA president was not the cause, he was a symptom.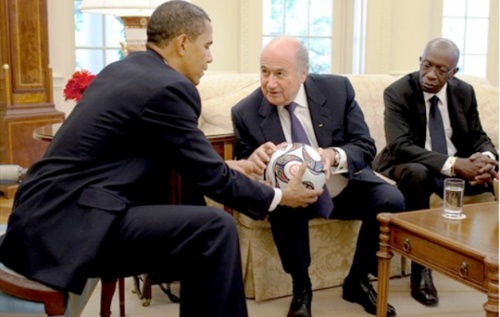 His departure merely creates a power vacuum at the top that will be filled by the next character vying for power and wealth at our expense. Because it fails to deal with the entrenched problems at the lower levels.
FIFA is in need of deep structural changes that won't be quick or easy and are guaranteed to be extremely unpopular.

However, the opportunity to make the changes is here and now and the next year will go a long way towards determining whether we get superficial alterations or real reform.
These, in my estimate, are the five things that need to happen next:
1) Find The Good In Blatter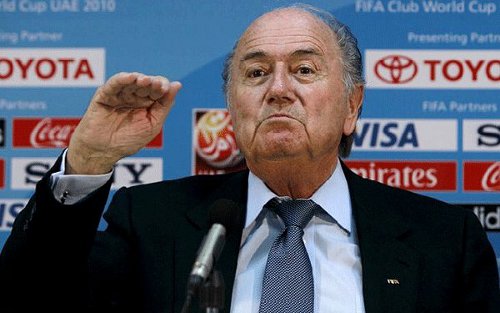 Not everything Blatter did was wrong. Like ex-president João Havelange before him, he made his power base in the once fringe confederations of Africa and Asia who, rightly or wrongly, perceive that UEFA does not have their interests at heart.
The expansion of the World Cup to include more nations, for example, was good for the global reach of the game as well as the attempt to hold the World Cup outside of the established football nations.
"One country, one vote" must stay along with development of non-traditional football nations. The methodology of that support however is another matter, which will be dealt with more in Part Three.
Europe must build bridges towards the other confederations so as to lessen the culture of rivalries and power struggles, which were exploited to create the current fiefdom.
2) Get the Administrative Structure Right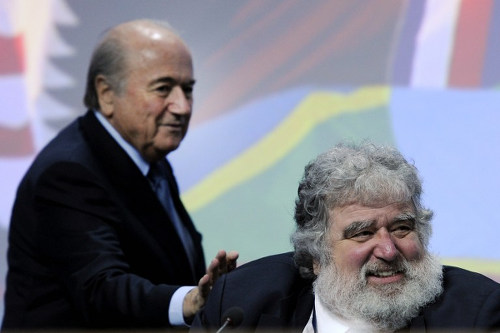 This is a far more difficult task than it may sound as it is conflicted by the geopolitical situation in the world and issues of sovereignty and autonomy.
The current arrangement of loose confederations that have little accountability to FIFA cannot continue with the vast sums of money involved. FIFA is a multinational parent with a series of autonomous subsidiaries that are required to account for their stewardship of the game to FIFA.
The current structure gives the president too much executive control—and term limits could be useful here in preventing dynasties. The Executive Committee (ExCo) should absorb some of the president's authority and, while the president sets the agenda, the ExCo should be in charge of its implementation.
How do you level the playing field with powerful and wealthy UEFA on the one hand and Africa, Asia and CONCACAF on the other side?
One possibility is to rotate ExCo control among the confederations, which may ensure that no one confederation can indefinitely block or control the approvals of programmes that favour another. This might address fears from the Africa and Asia confederations about unilateral control and domination by one body.
3) Rewrite the Income  Distribution Rules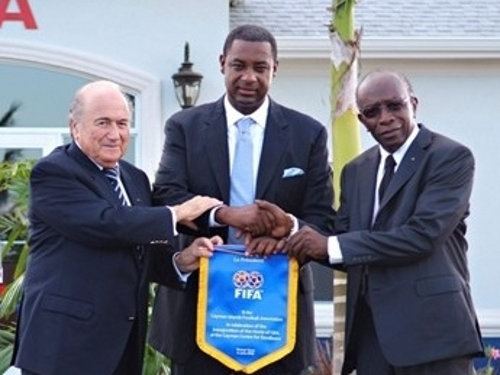 It may sound odd to say that when at present, a portion of World Cup profits are distributed to all FIFA member nations. However, that money is split evenly throughout the nations, regardless of size and is a small portion of the overall profits.
So a nation with a population of 10,000 gets an equal share as the US with 320 million people. There has to be a better way.
FIFA funds should be distributed on the basis of budgeted needs and proposed programmes while confederations must account for its use thereafter. Consider this the underpinning of the performance-oriented culture that FIFA has to embrace and implement.
Confederations will protest that their autonomy and sovereignty is being threatened—let them. If you want a piece of the pie, they have to play by the rules.
Confederations, of course, have the ability to raise their own funds—and perhaps there can be an allowance for them to spend up to 20 percent of the budget provided by FIFA as they see fit—but they must still account for the stewardship of those funds to FIFA and meet minimum governance standards to avoid corruption.
4) Accountability is Key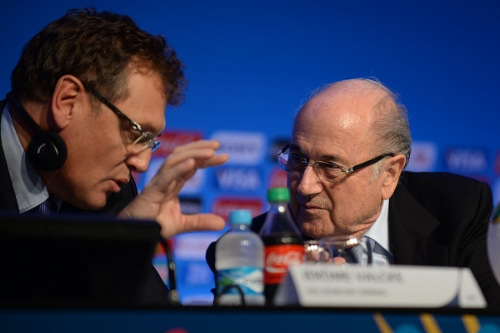 FIFA needs a robust internal audit function. No longer can its executives and Confederations be allowed to operate as a law unto themselves.
Mechanisms akin to our own Integrity Commission—except that it should actually function—are needed to ensure executives have to declare their assets and cannot amass personal fortunes without being found out.
FIFA and its confederations also need to be governed by the same rules as any major global corporation and its executives must accept their fiduciary responsibilities, like any CEO or CFO in the business world.
A CEO's duty of care responsibility, for example, means they must consider all of the available information relevant to business decisions, including the advice of experts and employees, and understand and evaluate the company's day to day operations and terms of agreements.
If you applied this to the FIFA president, there is no question that Blatter breached as his responsibility as he presided over the organisation mired in corruption.
Blatter's excuse of being unaware or not involved does not absolve him. You need not be guilty of a crime in the traditional sense to breach your fiduciary duty.
FIFA is a billion dollar business and it must be treated as such. There is no other way to make meaningful, sustainable change in an environment where vast sums of money are being managed.
5) Procurement Rules Must Change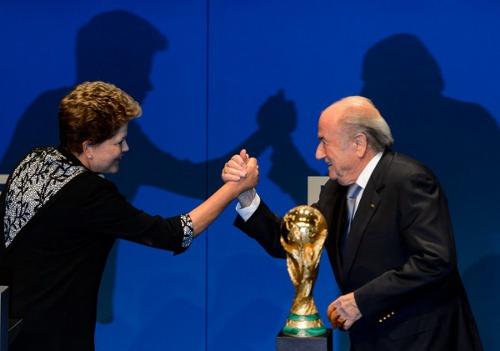 The rules for bidding for TV rights and Tournament hosting must change. These are major projects with billion dollar price tags and must be subject to rigorous rules and guidelines.
This isn't about the bribes, it's about the process itself.
On the face of it, the World Cup bid process looks good with extensive reviews, site visits and so on to accurately assess a country's capacity to host the tournament. The Bid Evaluation report for Japan in 2022 seems quite comprehensive.
What isn't clear from the evaluation is any kind of weighting scheme for ranking the selection criteria, which, in best procurement practice, should be clearly stated in advance to all bidders and cannot be changed during the process.
More importantly, the nature of what the Bidders are competing for and objective need to be clearly outlined. In this case, it was the hosting of a World Cup tournament in the month of June/July.
Qatar understood this, according to the FIFA Evaluation Report. Yet, the Arab nation apparently bid for a June tournament, which it cannot provide.
If Qatar cannot fulfil the requirements of the bid, which is for a June World Cup, the award of the 2022 tournament should be rescinded.
Instead, we have the farcical attempt to completely reengineer the dates to suit Qatar to the detriment of global football leagues. That should never have been allowed to happen.
It is also instructive that the Report did not go into any detail regarding the issue of Qatar's searing temperatures beyond a cursory mention in the Executive Summary and the Medical Facilities section.
This raises questions about the rigour of Qatar's bid review in determining the viability of their offer. A lot went wrong here and needs to be addressed.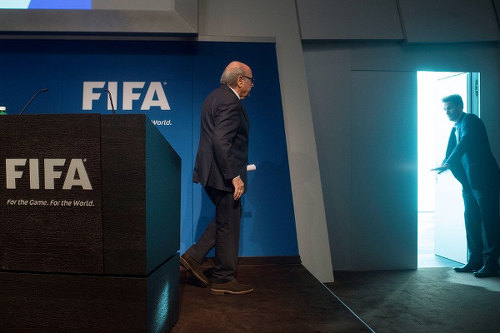 And that's it, five changes to ensure the beautiful game never finds itself in the mire of corruption that exists today.
The question is, is there the will and strength to do what is necessary? Or will we get more token attempts that do not address the structural changes required and thus fail to alter the status quo?
It won't be long before we find out.