West Indies Cricket Board (WICB) president Wycliffe "Dave" Cameron has been promised a smooth ride by regional member directors as the embattled sport body looks to carry on in the face of US$42 million lawsuit from the BCCI (Board of Control for Cricket in India).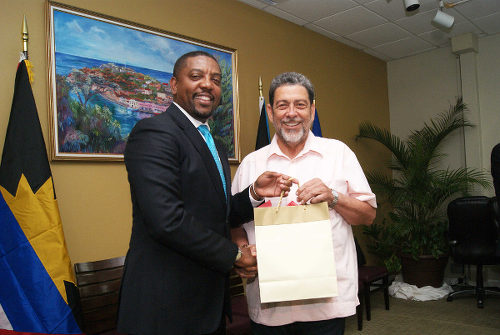 CARICOM officials met the WICB during the second test of the just concluded drawn series with England. But according to one director, who spoke on condition of anonymity, the BCCI lawsuit was barely mentioned while Cameron made a point of charming his critics, including outspoken St Vincent and the Grenadines president Ralph Gonsalves.
"One of Cameron's greatest characteristics is that he is a very affable gentleman," said the WICB director. "If you see Dave around, he always has a big smile on his face (and a) light personality.
"He hasn't shown any public bad blood to any of members that didn't vote for him."
After Cameron's re-election in March, the Jamaican administrator told the media that the WICB's flaw was not high-handed arrogance and incompetence but bad public relations skills.

"The general theme coming out of the (AGM) was not necessarily bad decision making," said Cameron, "but how we could communicate effectively with our public."
Caricom representative Dr Douglas Slater went further by referring to Cameron's critics as ignorant.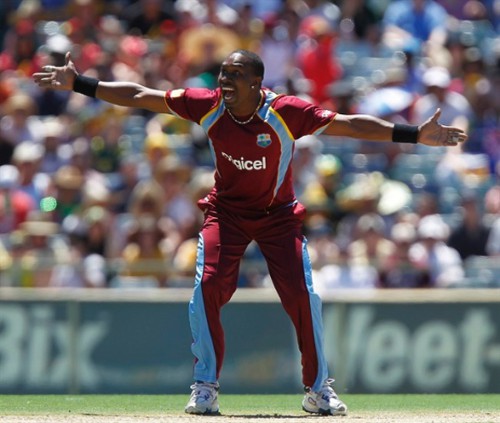 "When persons are acting from a position of ignorance it leads to perception that are not factual," said Slater.
Guyana, Leeward Islands, Windward Islands and Jamaica, who all voted for Cameron, agreed.
"We (Leeward Islands) we largely contented with Cameron's performance as president," said Leeward Islands representative and WICB director Enoch Lewis. "The Independent  commission appointed by the board to assess the India tour pull-out stated  that all three parties, WICB, WIPA  and players share an equal blame.
"Thus we could not see any reasons or facts that points to any major reason to blame Cameron individually. If there is, such info has yet to come to my desk."
Windward Islands representative and WICB director Julian Charles suggested that Cameron's critics—and he named Barbadian columnist Tony Cozier and ex-West Indies players turned analysts Michael Holding and Ian Bishop—would think differently if they did more research.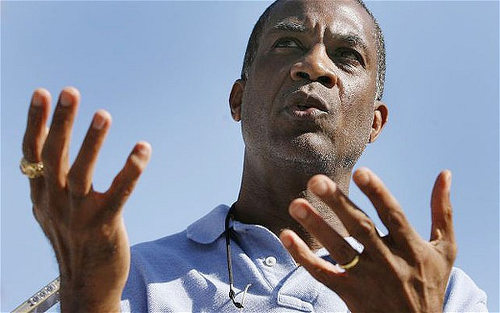 "We didn't feel the aborted tour was Cameron's fault," Charles told Wired868, "any fair-minded person could have waited a few more days before pulling out like players did. Overall Cameron has handled the affairs of WICB well in his first term…
"With regards to all those well known Caribbean cricket journalist and media personalities like Mr  Cozier,  Holding  and  Bishop who are great servant to Windies  cricket but have stated  opposition to Cameron; I don't believe their ears are truly on the ground.
"Maybe with a bit more research on the matter they could have a change of heart."
Guyana Cricket Board (GCB) president Dru Bahadur said Cameron's re-election was never in doubt.
"Cameron is a solid communicator, he listens to views of director and we never entertained any thought of not voting for him again," said Bahadur. "(The controversial issues) all occurred near the end of a first term where he implemented the important professionalisation of the WICB First-class season, a good new MOU/CBA and solid initiatives towards the revival of West Indies cricket."
The Barbados and Trinidad and Tobago cricket associations both supported former West Indies great Joel Garner's unsuccessful bid to oust Cameron. But that, they said, is water under the bridge now.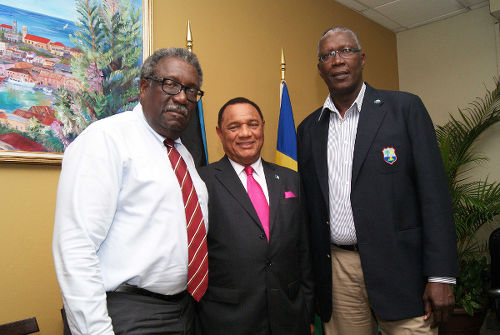 "Yes, we thought Mr Garner's manifesto made him an excellent presidential choice," said Barbados cricket director Deighton Smith, "but, now that elections have passed, we support Windies cricket development.
"We always have and always will."
Trinidad and Tobago Cricket Board (TTCB) president Azim Bassarath promised full support for the WICB president's second term, despite also voting against him.
"We will support him 100%," said Bassarath. "We have no choice, he is the elected President of WICB and we must respect that.
"TTCB will and must look at the bigger picture that is West Indies cricket and give all the support that is needed at this time."
Privately, there are misgivings though. The anonymous WICB director was startled by what he felt was a casual response to the BCCI's potentially crippling lawsuit against regional cricket.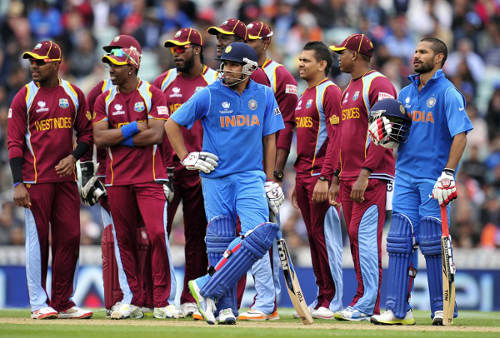 "Talks continue with the India board, however I can't say that I am not worried about it," he told Wired868. "Nothing has happened since the election to allay fears regarding the weak management system of WICB.
"But we are only six weeks into the new term and they deserve a chance to see if this will improve."
So far, he claimed, it feels like business as usual rather than a new era at the WICB. He suggested that the WICB's recent meeting with CARICOM did little to inspire confidence.
"When you have the same leadership in place (that) meeting just becomes a next meeting," he said. "It didn't give the feeling of a new dispensation and that maybe a bit worrying because West Indies cricket needs transformational and transactional leadership.
"The England series showed some transformation signs on the field, but I wonder about our transactional. Is our management structure good? Do we have all the checks and balances?"
The Jamaica Cricket Association (JCA) turned head in the Caribbean when, prior to the WICB elections, its board members voted 10-6 to support Garner against their own compatriot.
However, by the time of the election—and presumably after some horse trading behind closed doors—Jamaica representative and WICB director Donovan Bennett had a change of heart, which is believed to have shored up Cameron's return as WICB boss.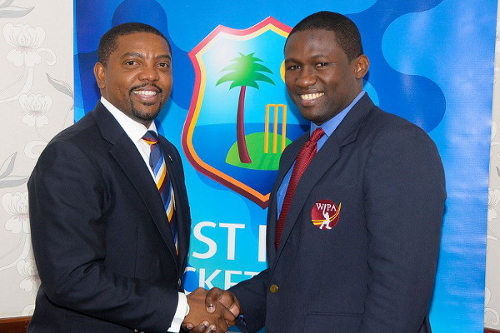 "Yes, I had voted against Cameron," said Bennett, "but there is no bitterness and we have to move forward with West Indies cricket as the focus.
"I can't say if everyone at JCA is happy with him since the election. But I am okay with how things stand."