The Trinidad and Tobago National Under-17 Team will not leave Honduras empty handed.
The junior "Soca Warriors" completed their 2015 CONCACAF Under-17 Championship adventure tonight with a 2-2 draw against Cuba in San Sula, Honduras. It was Trinidad and Tobago's first point of the competition after four successive defeats against Guatemala, the United States, Honduras and Jamaica.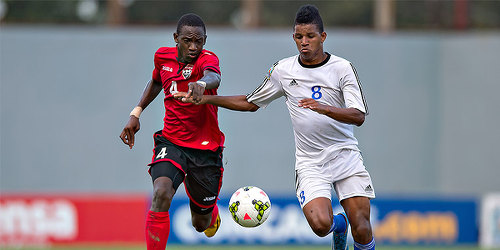 The result did not save the Warriors from the ignominy of finishing bottom of the group below Cuba, who managed four points in the competition. Both teams were already eliminated from the Chile 2015 Under-17 World Cup qualifying series.
On Sunday, the Warriors were thrashed 5-1 by regional rivals, Jamaica, and, before kick off this afternoon, had managed just two goals in the competition while conceding 13. They did not get off to a bright start against Cuba.
National Under-17 coach Shawn Cooper gave Tyrek James his first start in goal after bringing on the Presentation College (San Fernando) custodian at halftime against Jamaica. But James did not enjoy a good beginning to his first international start as Eduardo Puga  put Cuba ahead after just six minutes.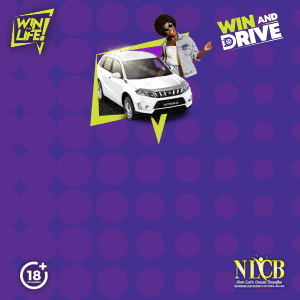 Yet again, there was an element of farce in Cuba's opener as Yosniel Gonzalez's driven cross caught James and defender Kierron Mason flatfooted as Puga nipped in to hit in an unprotected goal.
The Warriors were still behind at halftime. However, 20 minutes into the second half, playmaker Kareem Riley brought Trinidad and Tobago level with a cracking drive into the far corner from 25 yards. His impressive effort matched splendid goals by teammates Keston Julien and captain Noah Powder against Guatemala and Jamaica respectively.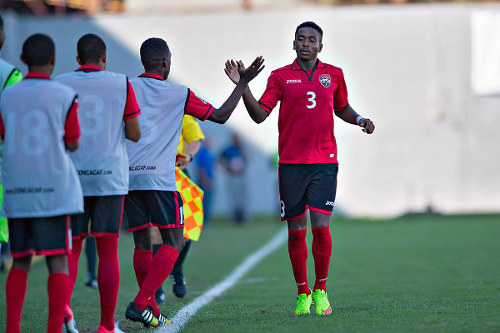 Six minutes later, it got even better as Powder struck again to put Trinidad and Tobago ahead for the first time in the competition. It was a well worked corner kick routine as Powder, a full back, collected the ball on the edge of the opposing area and rifled a low shot at goal that surprised Cuban custodian Lazaro Garcia.
The Warriors could not hold on though. Cuba threatened persistently from corner kicks and it paid off in the 79th minute as Carlos Borromeo rose to head powerfully past James to snatch a point for the Spanish-speaking islanders.
It might easily have been worse for Trinidad and Tobago. Cuba midfielder Raycharles Herrera turned Kierron Mason inside-out before hitting wide from eight yards in the 88th minute while, a minute later, Cuban substitute Brian Savigne stormed into the opposing penalty area but struck the inside of the near post as the Caribbean teams settled for a share of the spoils.
(Team)
Trinidad and Tobago: 20.Tyrek James (GK); 19.Noah Powder (captain), 4.Tekay Hoyce (5.Shirwin Noel 90+2), 12.Kierron Mason, 2.Isaiah Garcia; 6.Kareem Riley, 8.Joshua Burnett; 7.Shakeem Patrick, 13.Kishon Hackshaw (9.Chaz Burnett 83), 16.Shobal Celestin (14.Isaiah Hudson 62), 10.Morgan Bruce.
Unused substitutes: 1.Levi Fernandez (GK), 3.Keston Julien, 11.Jerren Nixon Jr, 15.Darnell Hospedales, 17.Jeankeon Alexander, 18.John-Paul Rochford.
Coach: Shawn Cooper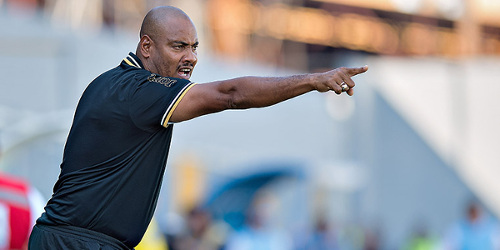 CONCACAF Under-17 Results
(Wed Mar 11)
Trinidad and Tobago 2 (Kareem Riley 65, Noah Powder 71), Cuba 2 (Eduardo Puga 6, Carlos Borromeo 79) at San Sula, Honduras.
Editor's Note: Jamaica finished second in the group and qualified for the Play Off Round after a 1-0 win over the United States in their final Group A match. Honduras qualified directly for the Under-17 World Cup while Jamaica and the United States will go to the Play Off.
In Group B, it is still a close fight between Mexico, Costa Rica, Canada and Panama.