It took 77 minutes, a two-man numerical advantage and a goalkeeping blunder to separate Trinidad and Tobago and Panama on Sunday in their CONCACAF Under-20 Championship clash in Montego Bay.
Guess what the Panama team's travel plans are now? And where the young "Soca Warriors" are heading?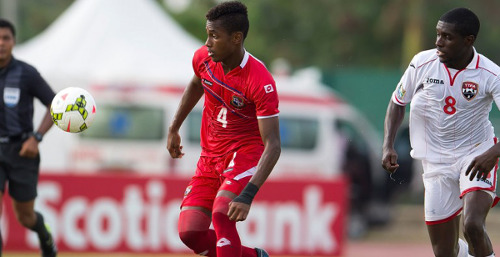 Last month, the Ecuador and Trinidad and Tobago national senior women teams were within seconds of extra time after a 180 minute two-legged contest in Quito and Port of Spain before disaster again struck.
Ecuador is now preparing for the Canada 2015 FIFA Women's World Cup. The lady Warriors do not even have a technical staff in place nor do they know the date of their next international match.
The difference in reward for success and a near miss are astronomical. And, on the field, the tiniest detail determines which team is cheered at the final whistle and which leaves in tears.

It is a myth that every team which takes part in a competition is trying to win.
A quarter of the participants are there because of a sense of obligation. Their line is they are: "there to gain experience." They will be trying to gain experience at the next tournament too. And the one after that.
Half of the teams that show up just want to put their best foot forward and compete. They explain that it is "eleven against eleven" and "the ball is round" so who knows what might happen?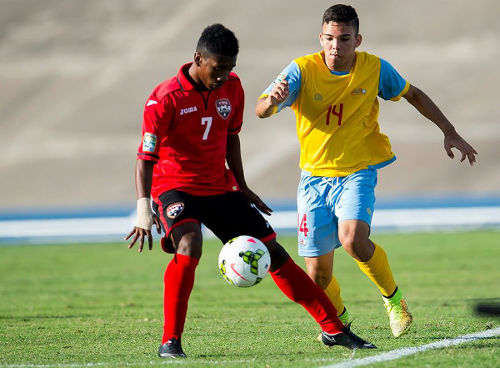 What happens is they lose.
Only about a quarter of the participants are there to win, which would be roughly three teams in a 12 nation tournament. They contemplated the challenge well in advance and tried to assemble the best players, get them in the best physical condition, source the best technical guidance and place them within an atmosphere that provides the best chance for success.
Now ask yourself—whether you are a football player, coach or fan—what category Trinidad and Tobago falls into. Were we really trying to qualify for the World Cup? Do we really crave success in CONCACAF?
Trinidad and Tobago qualified for the FIFA Under-20 World Cup twice before in 1991 and 2009.
In the eight months leading up to the 1990 CONCACAF competition that served as the World Cup qualifiers, coach Bertille St Clair trained his team roughly twice a week for six of those months. There were two live-in camps before the qualifiers and a Venezuelan tour that included three matches against professional teams.
St Clair's side, which was also blessed with talent like Dwight Yorke, Jerren Nixon, Anthony Sherwood and Clayton Ince, went on to finish second in CONCACAF behind Mexico while they defeated United States, Guatemala and El Salvador on the way to making history.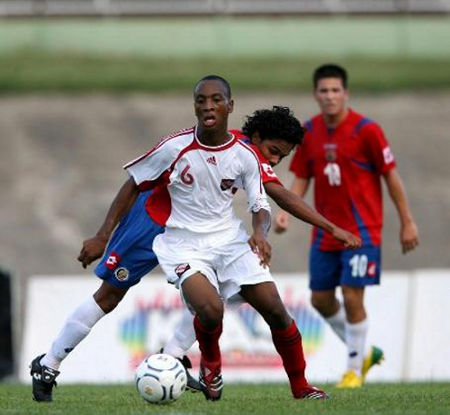 In 2009, head coach Zoran Vranes had the benefit of two international warm-up matches against El Salvador and a 10-day camp in Sao Paulo where they played against two Sao Paolo State first division clubs and one second division outfit.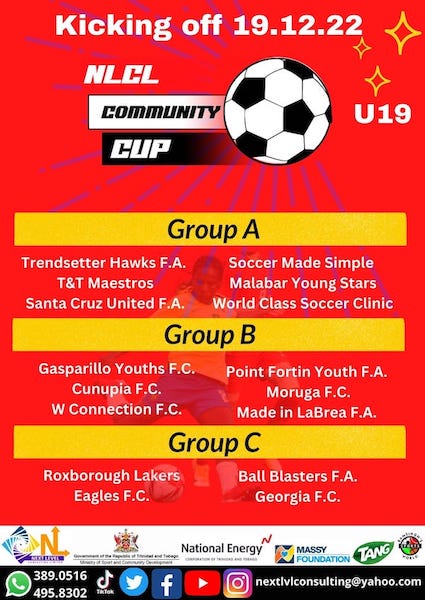 "These three games will give us a very good chance to work on our match fitness," said Vranes, at the time.
His then national youth captain Leston Paul, who led Trinidad and Tobago to the Under-17 World Cup two years earlier, spoke on behalf of the players as they prepared for Brazil.
"I think the trip to Brazil will bring us closer as a team," said Paul, "because it is important that we have that bond like we had at the Under-17 level."
Compare Paul's enthusiasm to what the current National Under-20 players must have felt as they realised that their pre-tournament Mexico tour would not happen—some players paid their own way home from the United States with that trip in mind. And, just weeks before the 2015 CONCACAF tournament, even their participation in the Jamaica competition was in doubt.
Head coach Derek King had sent for US-based striker Ricardo John before the Mexico tour and would have had the chance to observe him at international level in December. Instead, John made his international debut in the Warriors' opening qualifying match when they were trying to hang on to a two-goal lead against hosts, Jamaica.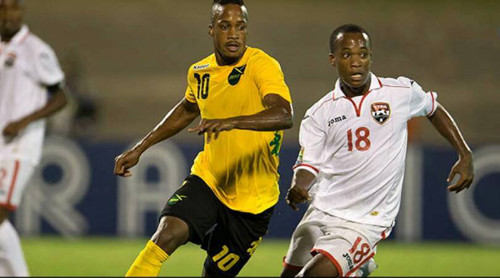 Proper preparation does not guarantee success. But it sure makes it easier to get there. That extra match fitness, experience in managing a match or understanding the tempo at that level could potentially be the difference between a narrow loss and a draw or even a victory, particularly with a squad stuffed with schoolboys.
The 2015 edition was captain Shannon Gomez's third overseas competition as a national youth player and he offered some insight to Wired868.
"When a team is properly groomed and you get that experience and exposure together," said Gomez, "it increases chemistry and your chances of knowing what to do on the field rather than guessing what (your teammate) might do."
As is now customary, there was a hint of friction between the squad and the Trinidad and Tobago Football Association (TTFA) as the players returned home without getting a cent of their promised US$50 per day stipend. The coaching staff was also unpaid.
"We were told that one of our managers was in Trinidad trying to get funds for us (during the tournament)," said Gomez. "But in the end, we just got 'thanks very much for your time and effort' and that was it.
"Some of us are professionals and getting paid to play by our clubs. But it just goes to show you what you get for representing Trinidad and Tobago."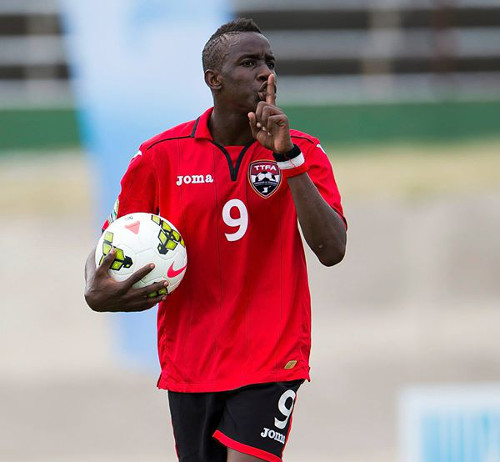 How long before players grow disillusioned about national service under such conditions?
And what about the technical staff members who leave wives, girlfriends and children with only a promise of pay for work but the certainty of abuse when things go wrong? What can international duty mean but, in theory, a chance to raise their status and then leverage it as quickly as possible for a job with a more stable and serious employer?
The most basic requirement any employee ought to have from a job is that it offers a salary which meets their self-worth or, at least, compensates for time that might have been spent elsewhere.
Surely, Senior Team head coach Stephen Hart, Under-20 Team coach Derek King and the other talented technical staff members within the national programmes cannot be expected to have limitless patience under the current circumstances.
The fate of former technical director Anton Corneal is a reminder of the TTFA's callous treatment of its key employees. To date, the local football body has not replaced Corneal and, instead, has used Hart as a "technical advisor" of sorts.
But we are focusing on the CONCACAF Under-20 competition at the moment.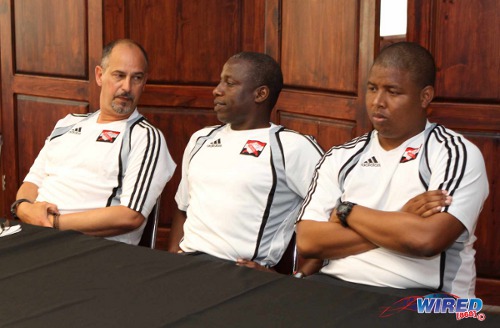 CONCACAF technical committee member Keith Look Loy, who followed the competition in Jamaica, will soon provide Wired868 readers with a more nuanced assessment of the technical attributes and flaws of the young Warriors and the quality of the tournament.
But it probably is not going out on a limb to suggest that the team's fate was not decided solely by what happened on the field. And that means the players, notwithstanding their own errors in Jamaica, were also let down by the people whose duty was to provide them with the necessary tools for success.
Coaches, fans and observers cooed about the talent of the young Warriors in Kingston and Montego Bay. Yet the players left Jamaica embarrassed at their inability to take points off organised but often ordinary opponents.
"It was a disappointing experience," said Gomez. "As one wise man told us during the tournament, if this Trinidad and Tobago team had preparation and support we would have been unbeatable.
"It is good to hear it. But hearing it and living it are two different things."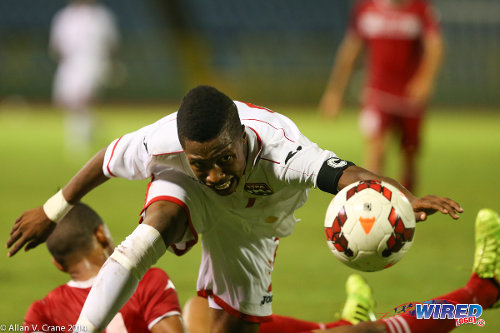 Trinidad and Tobago football fans will not be living that dream anytime soon. Not if these administrative issues continue.