The Trinidad and Tobago National Senior football team will start its 2018 World Cup qualifying campaign this November in effectively the semifinal stage of the CONCACAF series due to its FIFA ranking.
The "Soca Warriors" are ranked joint fourth in CONCACAF at present and 55th in the world by FIFA and, as a result, have been fast tracked past the opening three qualifying rounds.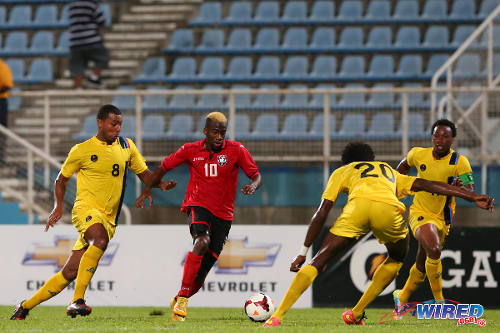 CONCACAF's other seeded nations are, in descending order, Costa Rica, Mexico, the United States, Panama and Honduras.
The match-ups and groupings for CONCACAF's final three World Cup qualifying rounds will be determined at a FIFA Draw in St Petersburg, Russia on July 25, 2015. The top three teams in the confederation will advance automatically to the FIFA competition in Russia while the fourth-placed team will enter an intercontinental Play Off.
National head coach Stephen Hart admitted mixed feelings with the draw.

"The draw is a double edge sword," Hart told the TTFA Media. "On one hand, we avoid the early qualifications where anything can happen. But once your games come around, you have to be mindful of the fact that you are playing teams that have been playing competitive international games.
"That being said, it is a more favourable position to be in."
Trinidad and Tobago Football Association (TTFA) president Raymond Tim Kee said the local football body will do everything in its power to support the team.
"The Team has to be adequately prepared which means there is a critical need for training camps, training matches and an overall program supported by all the stakeholders," said Tim Kee. "Our National team deserves all that is required for us to be successful in the quest for Russia 2018 and rightly so. We shall make every effort to see this happen."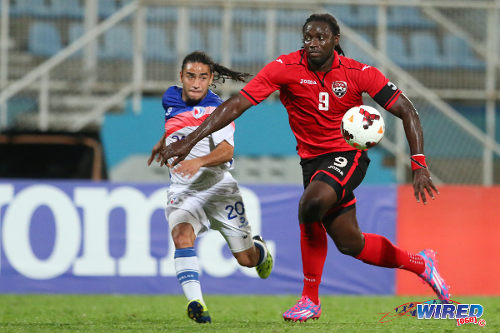 St Kitts and Nevis, Belize, Montserrat, Dominica, Barbados, Bermuda, Nicaragua, Turks and Caicos, Curacao, US Virgin Islands, Bahamas, Cayman Islands, British Virgin Islands and Anguilla will contest Round One of the CONCACAF competition with seven home-and-away knock out matches from March 23 to 31 of this year.
Canada, Cuba, Aruba, Dominican Republic, El Salvador, Suriname, Guatemala, St Vincent and the Grenadines, St. Lucia, Grenada, Antigua & Barbuda, Guyana and Puerto Rico will join the seven Round One winners for more two-legged knock out fixtures between June 8 to 16.
The third round of home-and-away knock out games will include Jamaica and Haiti and runs from August 31 to September 8 with the six winners going on to join Trinidad and Tobago and the other top seeds in the CONCACAF semifinal qualifying round.