The "Soca Warriors" are four days away from the 2014 Caribbean Cup finals in Jamaica after successive group stage wins over Curaçao and French Guiana. But Wired868 can confirm that it is six months since the national senior team players were last paid a match fee and eight months since Trinidad and Tobago head coach Stephen Hart received a salary.
The Warriors stormed up to 49th in the FIFA rankings last month, which is the country's highest place in eight years. Off the field, though, the situation is increasingly fragile with the squad repeatedly frustrated with unfulfilled promises by Trinidad and Tobago Football Association (TTFA) president Raymond Tim Kee and general secretary Sheldon Phillips.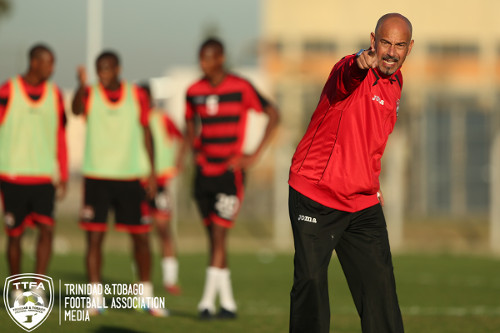 Wired868 was reliably informed that the Warriors have not received any payment for their last six outings, which dates back to a June 8 friendly against Iran in São Paulo. The outstanding sum is said to be nearing the region of $5 million.
It is a talking point within the camp and a source of concern for players and staff alike. However, Hart assured Trinidad and Tobago that the Warriors remain focused on the job and bringing pride to the two island republic in the regional tournament.
"The players and all of us are just trying to focus on football," Hart told Wired868. "All the discussions between players and management (about the outstanding money) happened before we left (Trinidad). These players are totally focused on getting to the Gold Cup, which we have achieved, and trying to win the Caribbean Cup.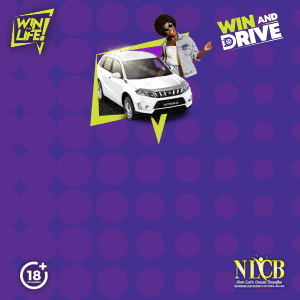 "In the back of their minds, I am sure there are little issues. But they have given more than I can ever ask of them on the field."
The San Fernando-bred coach, who previously coached Canada at youth and senior level, was more guarded when asked to confirm that he had not been paid for the last eight months. He stressed that he felt uncomfortable discussing such matters in public and did not want to distract his squad.
"I suppose it is no real secret that I haven't been paid," said Hart. "But I don't want to make waves or wash my laundry in public. I just want to focus on us getting to the Gold Cup and speak to (the TTFA) later."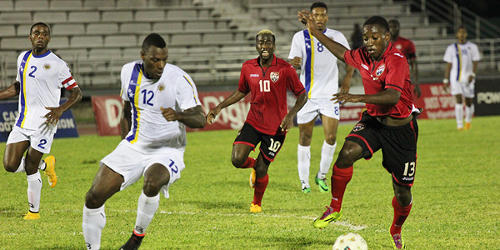 Team manager William Wallace has still not left for Jamaica as he tries to play his role in handling the financial rescue package, which is expected to come from the Ministry of Sport. But he said he expects the matter to be sorted in time for Tuesday's Caribbean Cup final.
"All will be well by next Tuesday," said Wallace. "The Minister of Sport (Dr Rupert Griffith) really went beyond the call and people stayed in (the office) until after 6 pm to do the paperwork to make sure all is ready by next week Tuesday."
When Hart was unveiled as the new Trinidad and Tobago head coach on 24 June 2013, Tim Kee said his salary would not be borne by taxpayers but, instead, would be picked up by three unnamed sponsors—two local and one international organisation. The supposed sponsors were never identified and Wired868 understands that Hart's outstanding payments are also on the Government's tab.
Trinidad and Tobago plays its final group match tomorrow on Saturday November 15  from 9 pm (TT time) against Cuba in Montego Bay. A draw or a win will put Warriors in the final for the second time in successive competitions.
In 2012, Trinidad and Tobago lost 1-0 to Cuba in extra time of the regional final. And Hart said tomorrow's game will be treated like a final.

"We have to play two finals," said Hart. "One tomorrow and, if we win, another one after that on Tuesday And that is all I am concerned with right now."
Unfortunately, it will not be as simple as putting Trinidad and Tobago's best players on the field. And, although Orlando City attacker Kevin Molino scored seven times in his last four outings, it is possible that the gifted number 10 will be rested tomorrow as a matter of preserving the player's health.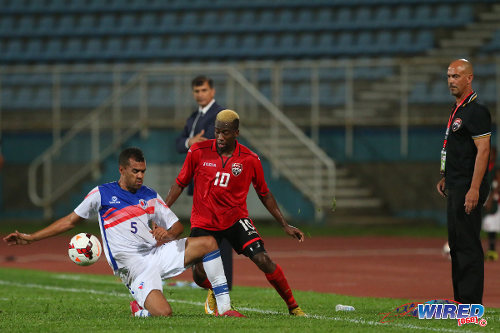 According to FIFA rules, players are only supposed to play twice within an international match window. Molino has already appeared in two games and there are as many remaining.
Should a player's employer lodge a complaint, the TTFA would be open to sanction for violating FIFA's guidelines.
"You have to think about the health and wellbeing of the players," said Hart. "Almost almost every coach here is in the same situation… Some players are coming off the field eight to ten pounds lighter than they went on and there isn't time for them to recover. And some players who played back to back games are dead.
"So we will be negligent if we didn't pay attention to that… I am trying to rotate the squad and I think the players here have shown they can do it.
"I have to think about what is best for the player."
The Warriors have not lifted the Caribbean crown since 2001 and team captain Kenwyne Jones said the players are determined to set that right. As an added bonus, the 2014 regional champion will also be invited to take part in South America's 2016 Copa America tournament.
The players and technical staff are hoping, as they go about their jobs, that the TTFA is doing its own work to ensure they are remunerated for their efforts.